CONSERVE AFRICA
For those demonstrating outstanding leadership in the complex area of conservation, embarking on bold initiatives to protect Africa's natural resources.

TSWALU KALAHARI RESERVE
THE GROUND PANGOLIN
OBJECTIVE: The Pangolin has recently received attention in the media where it was identified as the most trafficked wild animal on earth. All species are threatened by illegal trade. The CITES convention last year banned pangolin trade but the illegal trade persists and is escalating. Tragically, little is known about this rare animal. Tswalu is a large conservation project in the Kalahari. We have recognised the importance of answering some of the questions about the ground pangolin and the factors limiting their survival. For the past two years we have funded collaborative research into the ecology of the pangolin and potential threats of climate change to their survival. One of the threats is accidental mortalities on electrified fences. Tswalu has redesigned its perimeter fence (over 200km long) and has initiated and funded a competition for aspiring electrical engineers to design and develop an electric fence design which is pangolin friendly
RESULT: Tswalu's pangolin research efforts have revealed extensive movements and never before described behaviours. This research contributes to a greater understanding of the biology and habitat requirements of the ground pangolin and improved understanding of the factors that limit pangolin populations globally. Research into pangolin friendly fence designs will result in significant reductions in accidental pangolin mortalities across the country. The research has highlighted the need for extensive areas where the pangolins receive absolute protection and are secure from all human threats. The project has allowed numerous international guests to view Tswalu's pangolins and so increase awareness of their plight.
THE SHORTLIST
Fregate Island Private – Saving the Seychelles Magpie Robin
Saruni – Reintroducing after 30 years, protecting and tracking the black rhino in Northern Kenya
Time + Tide – Miavana – Nosy Ankao Rehabilitation
Wilderness Safaris – Scorpion anti paoching unit – Hwange
PREVIOUS WINNERS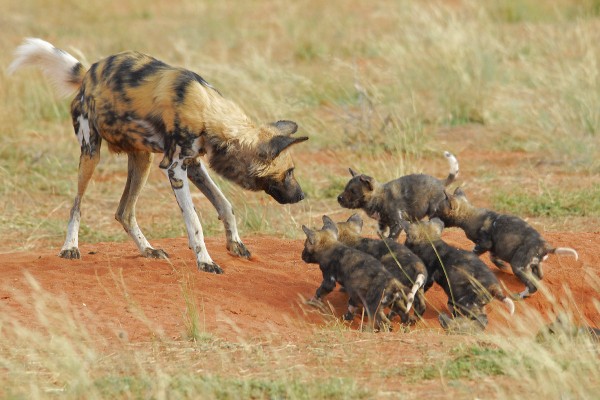 TSWALU KALAHARI – SPECIES CONSERVATION AND GENETIC DIVERSITY
The Tswalu Kalahari Reserve exists primarily as a conservation project which seeks to restore denuded farmland in the Northern Cape's Kalahari savannah eco-system. Over the past 20 years Tswalu has continuously expanded their conservation programme and continues to acquire key properties that have been identified as significant contributors to biodiversity and water catchment conservation in the Korannaberg Mountains and surrounding arid grasslands. Tswalu now covers an area of over 110 000 square kilometres. Tswalu has recognised the importance of its geographic location specifically with regards to climate change research. As a result, a number of research projects are being supported which seek to understand the impact that the predicted increasing temperatures will have on biodiversity and species conservation. Tswalu seeks to provide an environment where natural ecosystem processes function. To this end, Tswalu provides safe haven for the recovery of persecuted predators (such as leopard and cheetah) and in addition has reintroduced predators which were historically exterminated in the region (including wild dogs in June 2013, and lion). The role that these predators play in maintaining ecosystem processes is also the subject of on-going academic research on Tswalu. By virtue of its size alone, Tswalu has become an important contributor to species conservation and is now recognised as a valuable reservoir of genetic diversity and as an important research site for understanding the conservation management of endangered species.
SHORTLISTED
Campi ya Kanzi – Wildlife Pays
Fregate Island Private – Fregate Island Private
IMVELO SAFARI LODGES – THE JOZI STORY
Ultimate Safaris Namibia – TAKING CONSERVATION TRAVEL TO NEW HEIGHTS!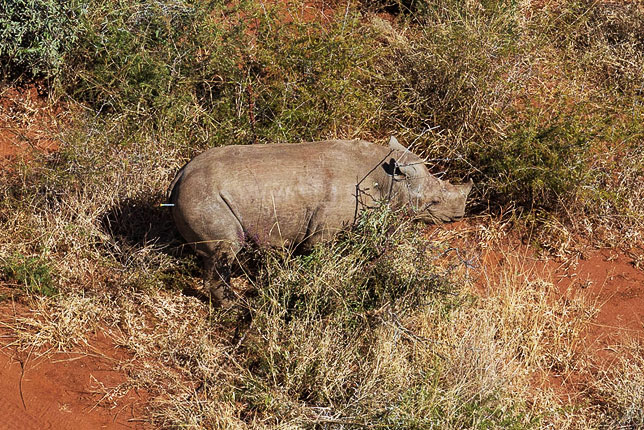 Wilderness Safaris, in partnership with the Botswana and South African governments, is about to launch the next phase of its pioneering rhino translocation programme, which began as far back as 1999. The partners have signed a purchase agreement for a further significant addition of Critically-Endangered black rhino and Near-Threatened white rhino to bolster existing Botswana populations, with operations taking place in the first half of 2015. Since the project's first reintroductions of white and black rhino into the Okavango Delta in October 2001 and November 2003 respectively, populations of both species have grown and the country has proven its credentials in being able to provide a safe range for these charismatic and threatened species. We have focused our recent efforts on black rhino in particular and were honoured to facilitate the reintroduction of further black rhino into the Okavango Delta in several complex and delicate operations during 2014. Following this next phase of translocations – valued at around R7 million – Wilderness Safaris will have moved nearly 1% of the continent's remaining black rhino population to Botswana, the success of which has already been measured in the recruitment of calves born in the wild.
SHORTLISTED