14 – 17 MAY 2018 | CAPE TOWN STADIUM, SOUTH AFRICA
WE ARE AFRICA IS THE CONTINENT'S HOTTEST GATHERING OF HIGH-END AFRICAN TRAVEL BRANDS, WORLD-CLASS BUYERS AND TOP INTERNATIONAL PRESS.
–
WITH A SHARED MISSION TO REBRAND AFRICAN TRAVEL TO RESONATE WITH THE GLOBAL TRAVELLER, OUR TRIBE CELEBRATES THE VIBRANT DIVERSITY, UNEXPLORED MYSTERY AND HEART-WARMING MAGIC OF THE CONTINENT AND HER ISLANDS.
–
TOGETHER, WE STAND UNITED TO DEMONSTRATE THAT AFRICA IS NOT ONE STORY.
Testimonial 12
"Incredible meetings and unforgettable social gatherings. It's the only show in Southern Africa that high-end African product should invest in."
Testimonial 11
"Our best We Are Africa yet!! Simply mind blowing and success all round."
Testimonial 10
"It's a wonderful show that puts together quality product and buyers and can't be compared to many other shows. To have the 3 days full of great meetings is a ROI hard to duplicate. And so well organised!"
Testimonial 9
"Wow, most amazing show ever attended, from the un-conference to the quality of vendors, just wow. Well Done."
Testimonial 8
"A fabulous first experience of WAA – who knew a work conference could be so fun?! Very high standard of accommodation, venues, catering, and entertainment, and of course all the right movers and shakers in attendance throughout. "
Testimonial 7
"One of the best years at WAA – incredible appointments and great business. It really is a privilege for us to be at WAA, it is only when you attend this show that you realise how spoilt you are in comparison to other shows."
Testimonial 6
"If you had to choose only one event to attend each year, WAA would be that event."
Testimonial 5
"Honestly the most inspiring, creative, touching and rebellious trade show I've ever experienced! Full of visions, surprising finds and motivating debates about passionately trying new paths of partnerships in our trade."
Testimonial 4
"As a newbie, I had heard of the show many times from others and I was blown away. Best quality meetings I have ever had at any show. Slickest operation and great presentation."
Testimonial 3
"Totally RAD! Absolutely breathtaking and highly creative!"
HEADLINE PARTNER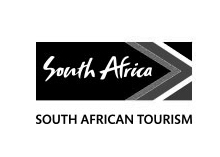 ---
HOST CITY PARTNER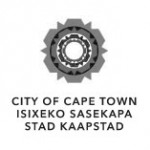 ---
HOTEL PARTNERS
---
OFFICIAL PARTNERS
---
COLLABORATIONS