DESIGN AFRICA
Whether it's a showstopping art installation, interiors overhaul or pace-setting new build, we want to see the designs changing the look of modern Africa.
PREVIOUS WINNERS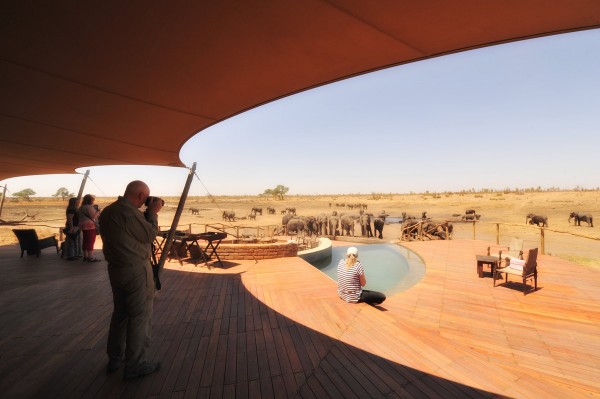 AFRICAN BUSH CAMPS – REBUILDING SOMALISA
The Design of Somalisa Camp has included 180 degree open views of the floodplain in front of the camp, as well as larger open space to allow guests to feel at one with nature. In addiiton, our sewerage purity systems from Germany allow for 80% of the water used in our camp to be recycled back for wildlife drinking usage. We have also implemented a full solar farm for the camp which means we will no longer require the usage of diesel generated power and will be off the grid in terms of unnatural energy usage. Our Rebuild has included innovative ways in which to have a lighter carbon footprint and allow our guests to feel at one with nature.
SHORTLISTED
ANGAMA MARA – ANGAMA MARA
Bushtops Camps – Roving Bushtops
Leeu House – Leeu House
The Manta Underwater Room – The Manta Underwater Room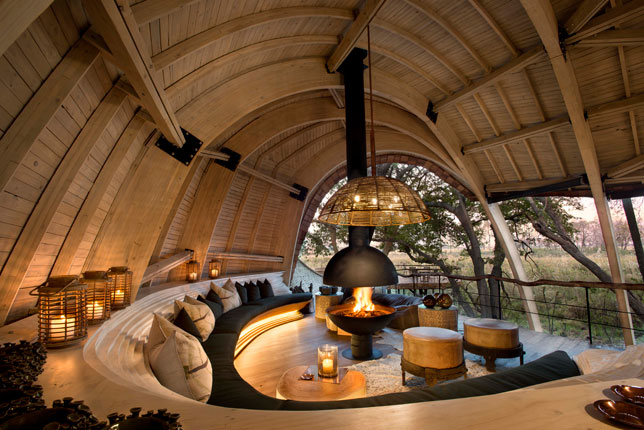 Extensively rebuilt and reopened in September 2014, andBeyond Sandibe Okavango Safari Lodge combines a modern design with an exceptional sense of place to redefine safari chic. The lodge's structure is inspired by weaver birds' nests and the pangolin's body armour of scales, with the curvilinear shapes of the woven nests and the overlapping scales of the pangolin influencing its form and construction. The building's skeleton is clad in a wooden skin of shingles and timber. Guests enter the lodge between segments of shingled skin, reaching a terrace above ground level. The boma is formed from huge logs of descending size that mimic the tailbones of the pangolin. The colour palette is copper and wood, highlighting regional handicrafts with huge baskets, woven carpets that mimic the pattern on the underneath of a water lily and an immense dining table made from the root of an ironwood tree. Guest suites are raised above the papyrus like nests and boast accent pieces like a crocodile-embossed leather sofa. The overall feeling is woody and ethereal, with bright copper highlights. In winter, the suites are warmed by a wood-burning fireplace. Sandibe has been designed with a focus on sustainability and the lodge's combined solar electricity and solar hot water systems produce more than 200 000 Kwh of energy per year.
SHORTLISTED