Recognising those up and coming young stars making a mark in the African travel industry: From influential bloggers to passionate tour guides, top chefs to remarkable hotel personnel, tell us who you believe will lead the next generation of trail blazers.
Nominees must be under the age of 35

THE SHORTLIST
After much deliberation, these are the final shortlisted submissions for the Rise Africa category. Find out more details about your favourite submission here.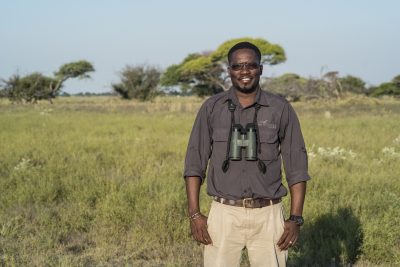 Lets Kamogelo
Wilderness Safaris
Lets is a hugely talented guide and wildlife photographer who uses his skills and passion to change lives and make a positive contribution to the conservation of Botswana's pristine wilderness areas.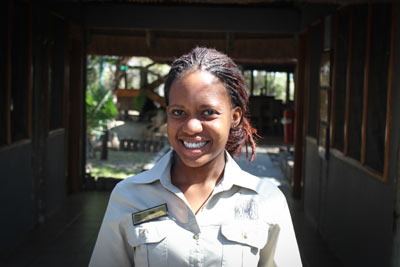 Ms Osi Phiri
Desert & Delta Safaris
Osi's biggest attribute is her love for Botswana and her strong desire to make a valuable impact on the Botswana Tourism industry. Osi recognises the impact she has in encouraging young Botswana citizens to peruse careers within the tourism sector.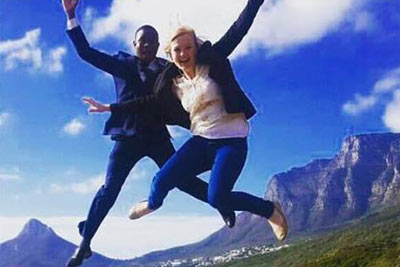 Prince Chirwa
The Twelve Apostles Hotel & Spa
His most stand out attribute and accomplishment is being chosen as the piolet Management Participant for Red Carnation Hotel Collection is SA, as that was the start of it all and the platform that he so effectively use to gain his position at our hotel as The Guest Experience Manager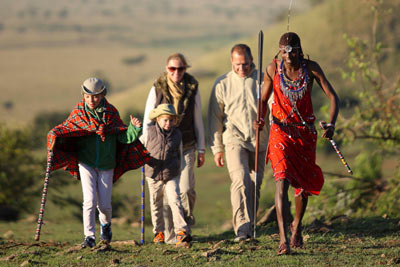 Jackson Tunai Olesheti
&Beyond
Jackson has now taken on the mantle for driving Conservation Lessons in the very community that he comes from. Through his example, he serves as a role model for the youth from this community, whether by inspiring them to follow a career in tourism and conservation or simply by teaching them the value of the wild places that they live adjacent to.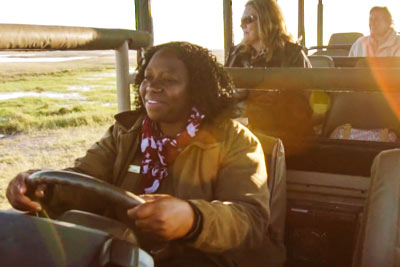 Tshepiso Vivian Diphupu
Chobe Game Lodge
Vivian holds a BQA level 2 guides license. She is a single mother to two children, has worked as a professional guide for 10 years and is currently the head guide for Africa's first established all female guiding team. She continues to further her own knowledge through taking on extra responsibilities by assisting the lodge environmentalist.
PREVIOUS WINNERS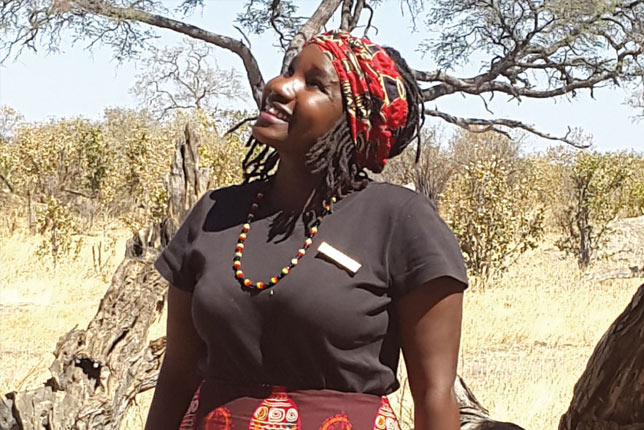 Yvonne Bahlangene – African Bush Camps
Yvonne Bahlangene, or Vovo as she is affectionately known, learned the hospitality trade when she was studying in Australia and worked at a restaurant called JoJo's in Brisbane, where her sunny disposition and the power of her smile charmed even the most difficult customers. Zimbabwe called Vovo home in 2014, where she began working as a hostess at Somalisa Camp. Her bubbly personality and enthusiasm draws guests in and makes them feel like family, enchanting them. Guests return time and again because of the warm welcome they receive from Vovo. She creates an ambiance of geniality that is the key to making a safari a memorable African experience. Using her natural charisma, Vovo unravels a wilderness adventure that exceeds guests' expectations, and shows them the true spirit of Africa. Vovo's mentor while she worked in Brisbane was Australian hospitality icon, Stefan Ackerie. Stefan taught Vovo about the importance of giving back to the community, so it was only natural for Vovo to become passionate about the charitable side of the industry. Yvonne became involved with the African Bush Camps Foundation, engaging with guests about the importance of giving back and sustainable tourism practices. Vovo's interactions with guests serves to affirm our shared humanity and enrich curious, energetic safari travellers open to discovery. Through her ambassadorship of the African Bush Camps Foundation, Vovo paves the way for visitors to Africa to be a conduit toward prosperity & development for the continent and to help us preserve our continent's heritage.
SHORTLISTED
Luvo Ntezo – One&Only Cape Town
Samuel "Brown" Lengalai – Elewana