Recognising those up and coming young stars making a mark in the African travel industry: From influential bloggers to passionate tour guides, top chefs to remarkable hotel personnel, tell us who you believe will lead the next generation of trail blazers.
PREVIOUSWINNERS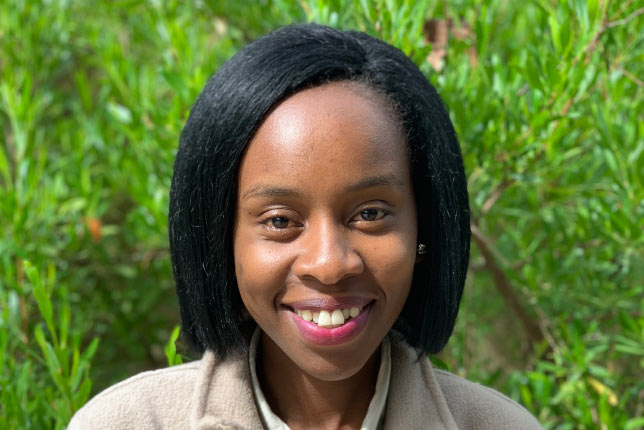 Gorata Nyame – Desert & Delta
Gorata has been working in the travel industry for Desert & Delta Safaris for two and a half years. Before entering the industry, she was a special education teacher, focusing on teaching sign language for children with hearing disabilities.
As a relative 'newbie' in the industry, Gorata's achievements and passion for what she does is far beyond her years. Achieving what some work a lifetime to achieve in such a short span of time, Gorata has quickly become an inspiration to both young and old. Gorata stands out as an example of the kind of person who is leading the way for the future of the tourism industry in Botswana. Focusing on not only inspiring young Motswana women to follow their passion and be fearless, but also elder Batswana who feel that they have reached a ceiling, Gorata has a fire burning insider her for educating & teaching. She speaks of an industry still in a phase of growth – not in terms of numbers of guests visiting the country, but in terms of empowering its people to provide these guests with the best hospitality service in the world. She believes that her role as a manageress of one of Botswana's most popular safari lodges is to constantly teach.
SHORTLISTED
Abner Simeon – Wilderness Safaris
Anita Umutoni – Wilderness Safaris
Franco Moroa – Ultimate Safaris Namibia
Sam Madeleine – Blue Safaris Seychelles
Jackson Lekishon Oletunai – andBEYOND
Growing up just 7km from &Beyond Kichwa Tembo Tented Camp, Jackson's first exposure to tourism and conservation was at primary school, during Conservation Lessons led by &Beyond guides. Inspired by the opportunity to visit the Masai Mara that these lessons provided, Jackson grew up with a passion for wildlife and conservation, as well as the driving desire to share his passion with others. After high school, he went to work at &Beyond Kichwa Tembo, embarking on the company's guide training course. Jackson initially qualified to work as a naturalist, leading nature walks from the camp and teaching guests about Maasai culture, part of his Siria heritage. Exhibiting the perseverance he would come to be known for, Jackson went back to complete his guiding training, standing head and shoulders above the other trainees. His thirst for knowledge, hard work and willingness to teach others made a huge impact on his peers. Those same characteristics, as well as his broad knowledge, caring nature and dedication, soon made a similar impression on his guests. Expert at establishing a genuine connection with others, Jackson effortlessly delivers an enriching experience that combines conservation and wildlife knowledge with cultural and community elements. He is very involved with &Beyond's community development partner, Africa Foundation, and his passionate advocacy has resulted in his guests contributing funding to the development of a local school, including the building of a dining hall. From humble beginnings, Jackson has grown into passionately spreading the message of conservation and community development through tourism.
SHORTLISTED
Lets Kamogelo – Wilderness Safaris
Ms Osi Phiri – Desert & Delta Safaris
Prince Chirwa – The Twelve Apostles Hotel & Spa
Tshepiso Vivian Diphupu – Chobe Game Lodge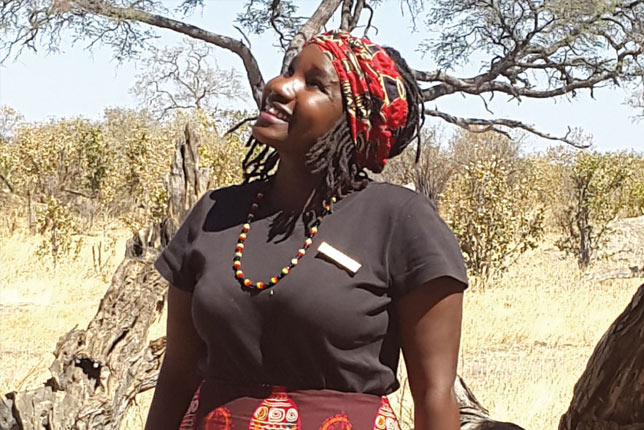 Yvonne Bahlangene – African Bush Camps
Yvonne Bahlangene, or Vovo as she is affectionately known, learned the hospitality trade when she was studying in Australia and worked at a restaurant called JoJo's in Brisbane, where her sunny disposition and the power of her smile charmed even the most difficult customers. Zimbabwe called Vovo home in 2014, where she began working as a hostess at Somalisa Camp. Her bubbly personality and enthusiasm draws guests in and makes them feel like family, enchanting them. Guests return time and again because of the warm welcome they receive from Vovo. She creates an ambiance of geniality that is the key to making a safari a memorable African experience. Using her natural charisma, Vovo unravels a wilderness adventure that exceeds guests' expectations, and shows them the true spirit of Africa. Vovo's mentor while she worked in Brisbane was Australian hospitality icon, Stefan Ackerie. Stefan taught Vovo about the importance of giving back to the community, so it was only natural for Vovo to become passionate about the charitable side of the industry. Yvonne became involved with the African Bush Camps Foundation, engaging with guests about the importance of giving back and sustainable tourism practices. Vovo's interactions with guests serves to affirm our shared humanity and enrich curious, energetic safari travellers open to discovery. Through her ambassadorship of the African Bush Camps Foundation, Vovo paves the way for visitors to Africa to be a conduit toward prosperity & development for the continent and to help us preserve our continent's heritage.
SHORTLISTED
Luvo Ntezo – One&Only Cape Town
Samuel "Brown" Lengalai – Elewana