SHAPE AFRICA
Recognising those individuals whose tireless passion and dedication to changing perceptions of the continent are shaping Africa's future for the better.

BEKS NDLOVU
AFRICAN BUSH CAMPS
Beks Ndlovu qualified as a professional guide in 1999 and spent some time learning the industry before his roots called him home to Hwange National Park. In 2006, he opened Somalisa Camp, the first in a unique portfolio of camps. Beks built this company in Zimbabwe through years of political and economic instability, as well as expanding the African Bush Camps portfolio across borders, into Botswana and Zambia. Beks, who has been involved in the industry since the age of 18, has been recognised by key publications such as Condé Nast as one of Africa's Best Guides. He created African Bush Camps to celebrate guides and to inspire young tourism professionals, to show them that tourism is not a closed industry for a privileged few, but one that any young African can break into. Beks also formed the African Bush Camps Foundation and is a founding member of the Conservation and Wildlife Fund. The Foundation runs community orientated projects that focus on sustainable tourism development through education, conservation, resource management and community empowerment. The CWF is a group of conservationists and stake holders of Hwange National Park who work together with local communities to raise awareness and provide tools to manage wildlife resources. In 10 years Beks has become not only a tour operator but a social entrepreneur. He is proving to be one of the most enterprising and inspiring players in the Tourism Industry today, one who continues to promote and influence travel to Africa on a global scale.
THE SHORTLIST
Colin Bell – Natural Selection
Liz Biden – The Royal Portfolio
Rohan Vos – Rovos Rail
Tony Romer-Lee – PMR Hospitality Partners
PREVIOUS WINNERS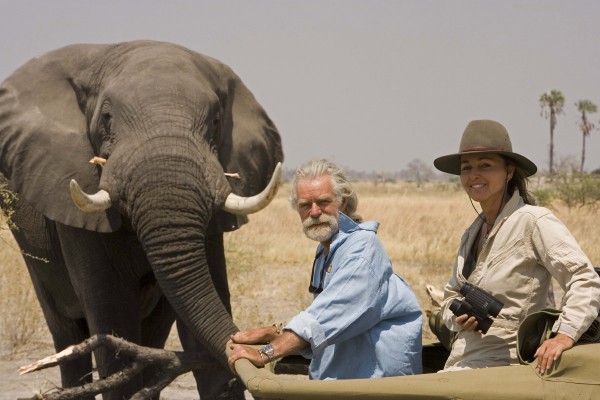 DERECK AND BEVERLEY JOUBERT
Dereck and Beverly Joubert, award-winning filmmakers, conservationists and National Geographic Explorers-In-Residence, have been filming, researching and exploring Africa for over 30 years. They have created over 25 films for National Geographic, focusing on Africa's wildlife with strong conservation messages at their core. In addition they have 11 published books, articles and scientific papers. They have received international recognition for their films and conservation work. These include 8 Emmys, a Peabody, Wildscreen Panda & Outstanding Achievement Award and Lifetime Achievement Award, a World Ecology Award and in 2009 were inducted into the American Academy of Achievement. One of their most valued accolades was receiving the Presidential Order of Meritorious Service from the President of Botswana in 2011. In recent years they have expanded their conservation outreach through Great Plains Conservation. Dereck is CEO and together with their business partners, under the banner of "Conservation Tourism", strives to secure African landscapes of a scale large enough to protect its resident and seasonal wildlife. Through Great Plains Conservation and the Great Plains Foundation, they travel around the world speaking to worldwide audiences on conservation and are actively involved in a host of innovative initiatives to save Africa's wildlife and uplift, educate and care for the surrounding communities, including • The Big Cats Initiative with National Geographic • Big Cats Caring for Communities • Predator Work and Compensation project – Kenya • Land for Lions – Botswana • Ride for Lions – Kenya • Maasai Olympics – Kenya • Rhinos Without Borders – Botswana
SHORTLISTED
Luca Belpietro – Maasai Wilderness Conservation Trust – Luca Belpietro – Founder
Michael Lorentz – Safari Conductor
Rohan Vos
Safari Professionals Of The Americas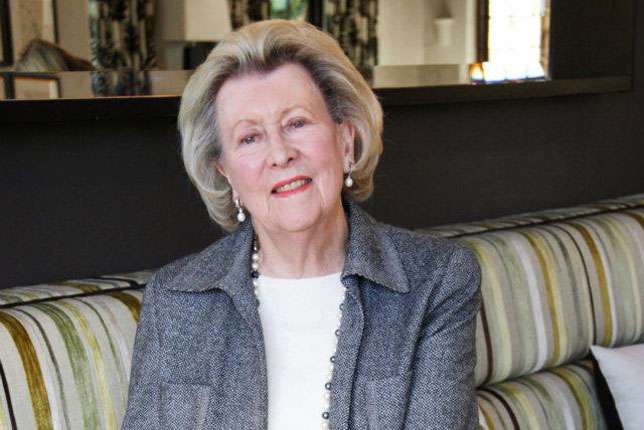 LIZ MCGRATH
Liz McGrath was one of very few women in the world to own three hotels. They are a testament to the passion and business acumen of the amazing Mrs M, as her staff fondly liked to call her! Liz had a long and happy marriage to Gerald McGrath, which ended with his sudden death from a heart attack. When he died she found she had to console herself by doing something special. She was an iconic hotelier, regularly heard saying she was only as good as her team, and had the amazing gift of being able to pick the right staff to match her positive can-do attitude. She took great pride in watching her staff grow and work their way up through the organisation. In 2008, Liz received The Woman of the Year Award during the annual Relais & Chateaux Congress. This was followed in 2010 by the Relais & Chateaux Garden Trophy. Liz was instrumental in bringing the annual Relais & Chateaux Congress to South Africa in 1996, and again in November 2010 In October 2013, Mrs M and her team took over the management of Matjiesfontein's hospitality experiences and entered into a 5 year Management Contract with The Rawdon Family. Mrs M and her team have been involved in a small upgrade of the property, implementing changes in the dining experiences and overall hospitality offering.
SHORTLISTED
Jochen Zeitz
Luca Belpietro
Rohan Vos
Safari Professionals Of The Americas
Suzanne Bayly-Coupe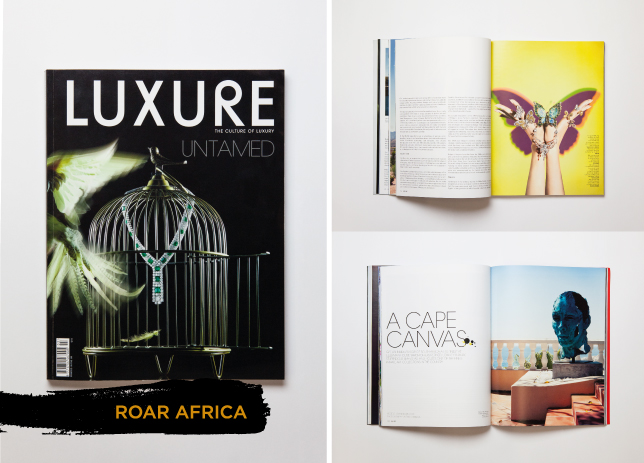 ROAR AFRICA
SHORTLISTED