Whether it's a showstopping art installation, interiors overhaul or pace-setting new build, we want to see the designs changing the look of modern Africa.
THE SHORTLIST
After much deliberation, these are the final shortlisted submissions for the Design Africa category. Find out more details about your favourite submission here.
Angama Mara
The Shamba
The most stand aspect of The Shamba is the beautiful chaos of a fully-fledged 1 acre kitchen garden that provides garden-to-table lunches amongst the butterflies in a remote corner of Kenya, on the edge of The Great Rift Valley.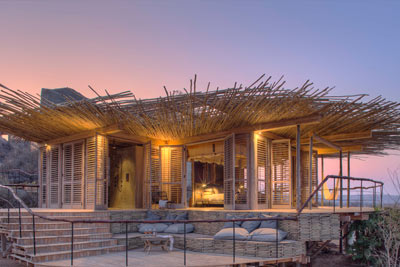 Asilia Africa
Jabali Ridge, Ruaha
Jabali's three way rim flow pool, suspended high above the savannah, is cocooned between hulking granite rocks. Elephants moving between the baobabs below are a common sight and a it is the ideal spot for a sundowner.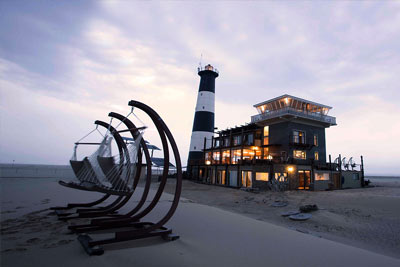 Pelican Point Lodge
Pelican Point Lodge
By renovating this building and turning it into a low volume tourist destination we are able to maintain the vastness of the peninsula and run operations without disturbing the wildlife in the surroundings.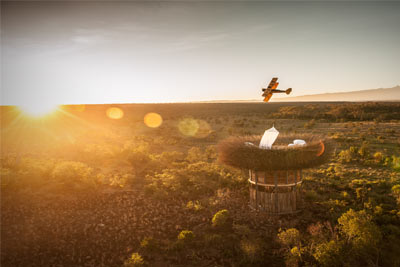 Segera Retreat
The NAY PALAD Bird Nest
Envisioning a unique jewel at the heart of the natural world, Segera and NAY PALAD brought a bird nest to life – an inspiring living space unlike anything else in the world.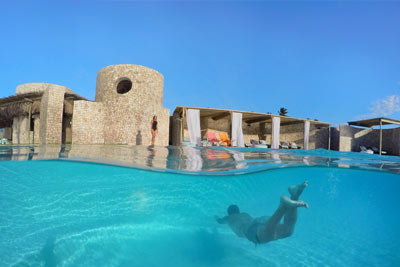 Time + Tide
Time + Tide Miavana
The entire site is around 2kms long and every nail, piece of piping or stone has gone on an immense journey to get to Nosy Ankao. Not only that, but with only one tractor and a JCB, pretty much everything has been crafted and created by hand. The result is a resort with historic, cultural, architectural and design significance. A pioneering development in luxury travel.