MAY 2022 | SPIER WINE FARM | STELLENBOSCH WELCOME
TO FUSE
WE ARE AFRICA'S UN-CONFERENCE
FUSE is where the leading minds in high-end African travel connect with cross-industry innovators and disruptors to share ideas, discuss opportunities and challenges, and set light to a new vision for the future of high-end travel.
On the first day of We Are Africa, FUSE turns the traditional conference model on its head: channelling similarly groundbreaking events in tech, advertising and media, we're calling on the brightest minds in the industry, the We Are Africa tribe, to create the content yourselves. You'll be joined by key influencers from progressive, relevant industries for an immersive programme designed to promote collaboration, maximise creativity and set light to a new vision for the future of high-end African travel and hospitality.
Contact Debrah Rosenberg if you want to find out more!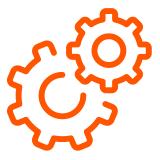 HOW DOES IT WORK
You are the content! As the ultimate authority in high-end African travel, we want to hear your big ideas that will challenge the crowds, generate discussion and inspire collaborative solutions to drive the industry forward.

WHAT'S IN IT FOR ME?
This is your opportunity to share the ideas that matter most to you with the leading minds in your field – and to hear their feedback and ideas in return.

HOW TO GET INVOLVED?
To get the most out of the experience, be an active participant – no spectators allowed! Submit a Spark talk, take part in a discussion topic and get inspired by great content.
SPARK
Stand in front of the tribe and pitch your groundbreaking idea that will change the future of African travel. Whether it's a top marketing tip or an on-the-ground initiative, a tech innovation or the human touch, this is your chance to shine and position yourself and your brand as true thought-leaders.
But beware: this is NOT a sales pitch! You'll deliver 15 slides in just 3 minutes and 45 seconds – that's only 15 seconds per slide, so make it smart, sharp and sublime.
DISCUSS
crowd-sourced solutions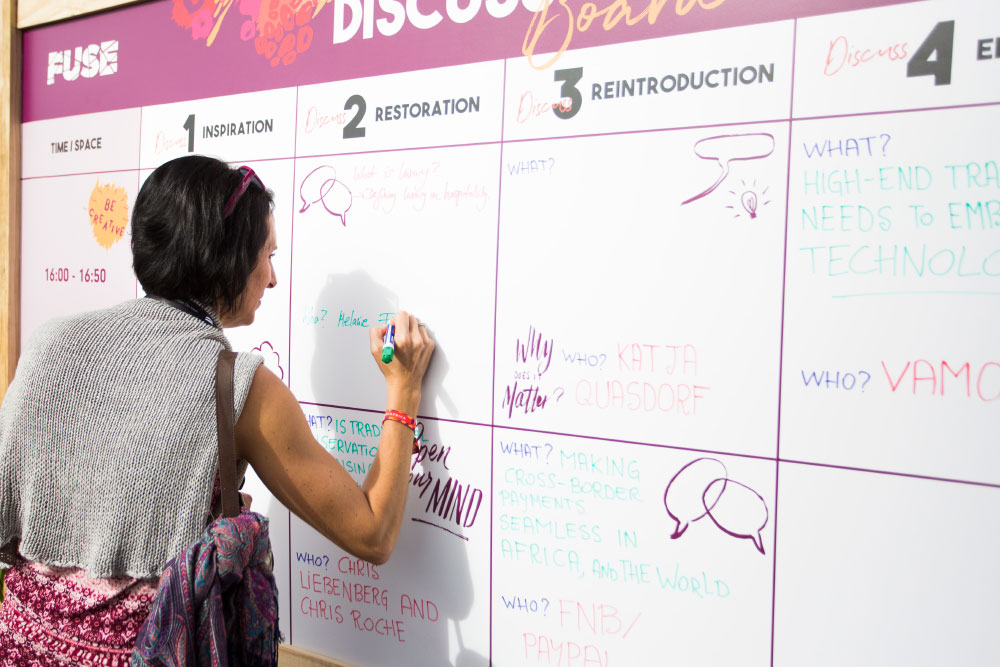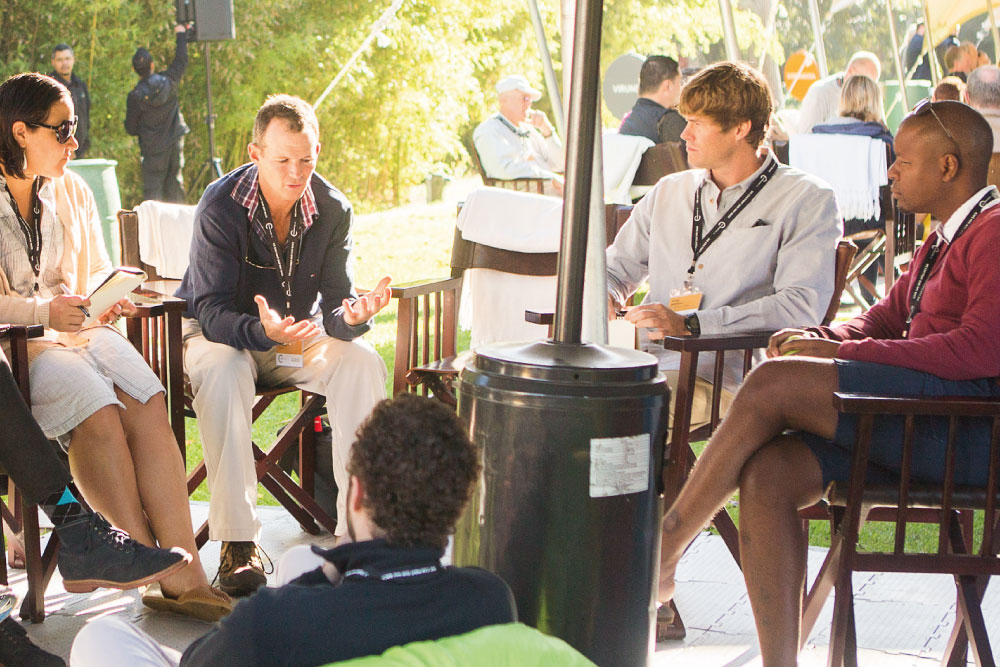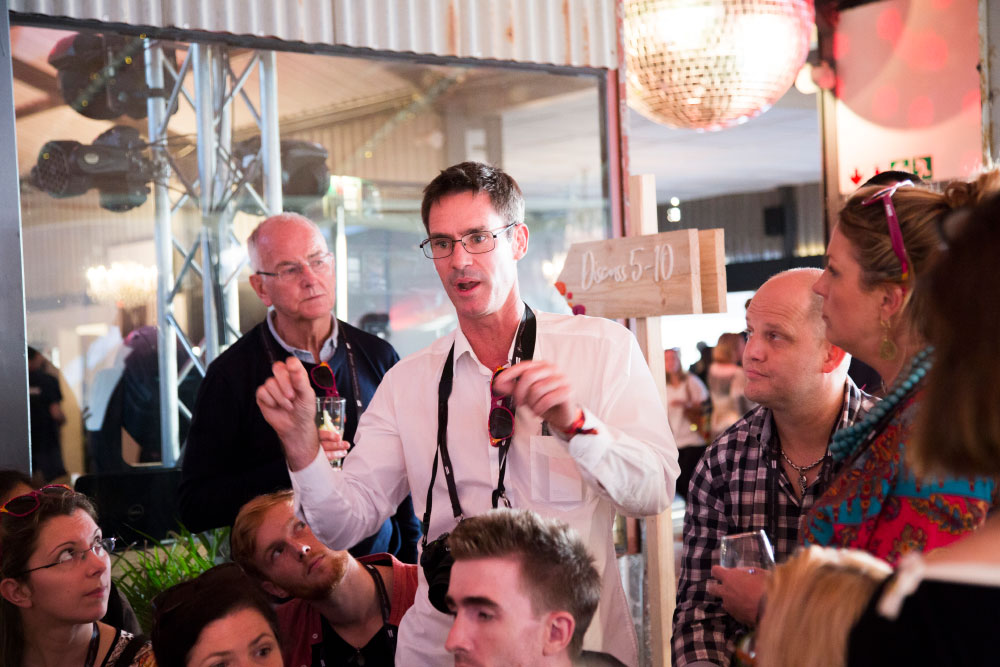 How can we come together to showcase Africa's diversity and prove that we, the tribe, are at the cutting edge of hospitality? Pick a topic and take the lead on a 50-minute discussion/brainstorm/debate/trouble-shooting session – whatever you want to call it, we're looking for advanced thinking and crowd-sourced solutions!
To claim one of the DISCUSS slots, scribble your name and topic on the dedicated board when you arrive. As the facilitator, you'll spend five minutes introducing your idea, before opening it out to the floor.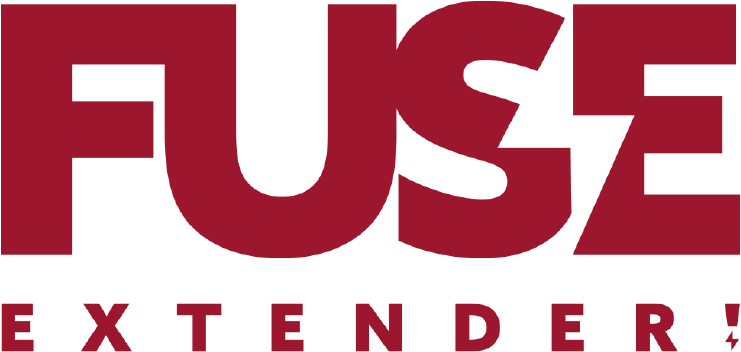 Why not enhance your FUSE experience? 2019 saw the launch of our FUSE extender package. By purchasing a FUSE Extender ticket, you will have the chance to stay over at Spier Wine Farm the night before the official FUSE programme begins and enjoy additional dynamic sessions, as well as one-on-one networking opportunities, to kick-start your un-conference experience.
MEET SOME OF OUR
PREVIOUS SPEAKERS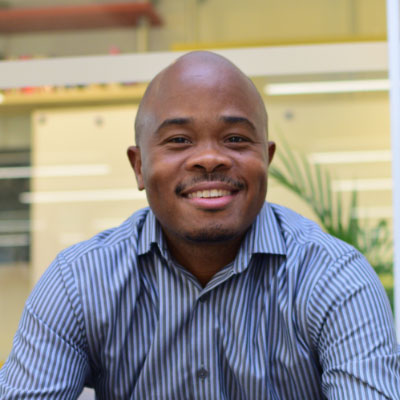 Fred Swaniker
Founder of the African Leadership Academy
A globally acclaimed educational entrepreneur, Fred is the founder of African Leadership Network – a community of the most dynamic and influential leaders working to create change in Africa.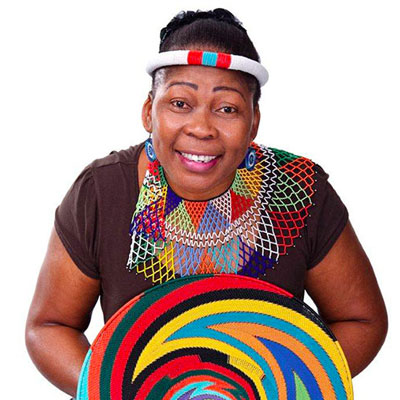 Gcina Mhlophe
Storyteller and Poet
Storytelling is famously a deeply traditional activity in Africa. Through charismatic performances delivered in four African languages, Gcina works to preserve storytelling as a means to keep history alive.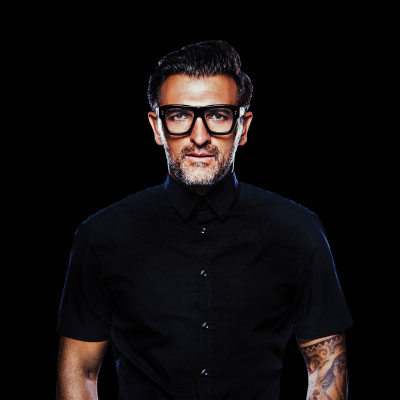 John Sanei
Entrepreneur, best-selling author and trend specialist
John's expertise lies in his ability to mix human psychology with future studies and business strategies to provide unique insights and future-proof businesses.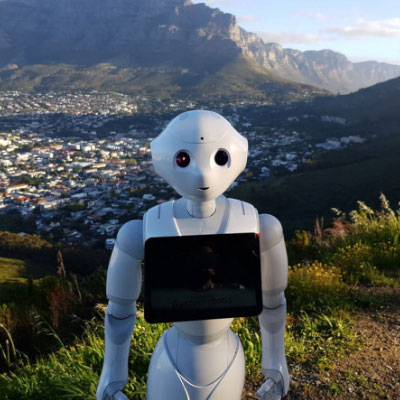 Pepper the Robot
The first semi-humanoid robot in South Africa
Pepper is designed with the ability to read emotions. She is an indicator of the capability of artificial intelligence (AI) and what has been called the 4th Industrial Revolution.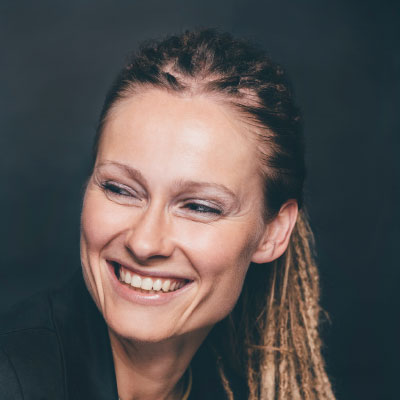 Dr Adriana Marais
Head of Innovation at SAP and aspiring extraterrestrial
Since childhood, Adriana has dreamed of living on another planet, and is currently one of the 100 Mars One Project astronaut candidates in the running to move to the red planet in the next decade.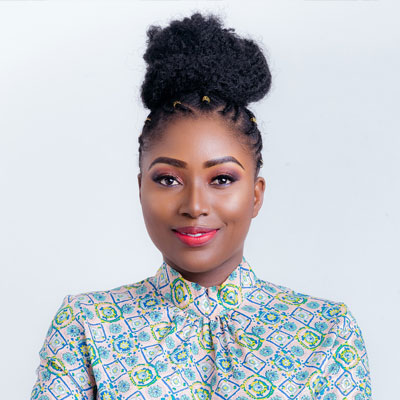 Ancillar Mangena
Journalist, Forbes Africa
Passionate about telling stories that help people make informed decisions, Ancillar has been recognised with the CNN Young Journalist Award and Sanlam Excellence in Financial journalism Young Journalist Award.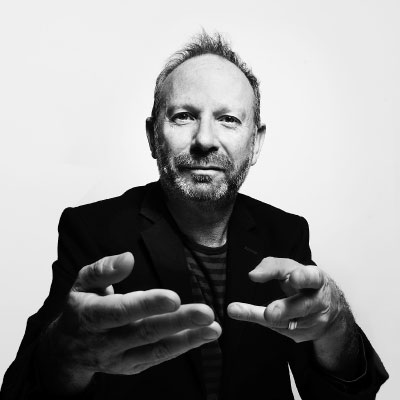 Alistair King
Founding creative partner of King James Group
Alistair has been at the forefront of creativity for nearly two decades and is the founding creative partner of King James Group, a 21-year old independent South African advertising group.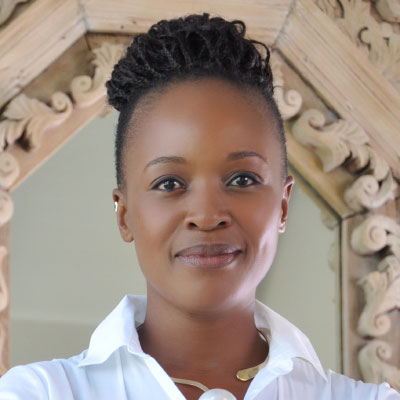 Nthabi Taukobong
Managing Director of Ditau Interiors
One of the top Interior Designers in South Africa, Nthabi's focus is on creating spaces that reflect relaxed and natural interiors. Nthabi brings the essence of Effortless Luxury Living in Africa into your interior.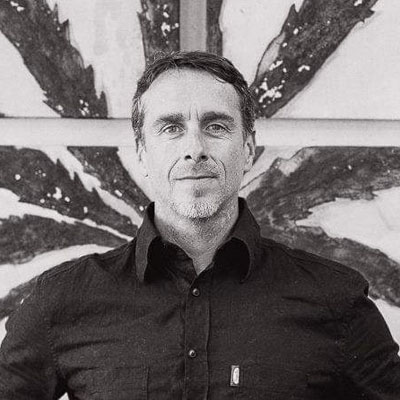 Tony Budden
Director, Hemporium
Tony is a globally recognized industrial Cannabis expert. He is involved in South Africa and Malawi's Hemp Research Trials and is passionate about raising environmental issue awareness.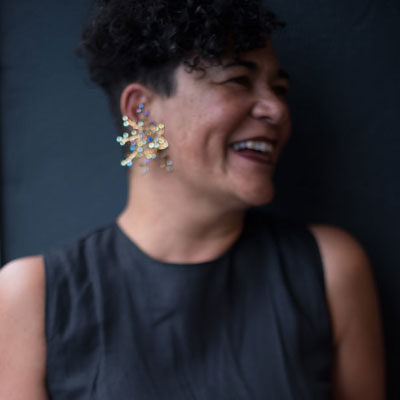 Karen Dudley
Chef, Author and Surprised Restauranteur
Renowned chef and owner of The Kitchen, a celebrated eatery serving the gorgeous and talented folk of Woodstock.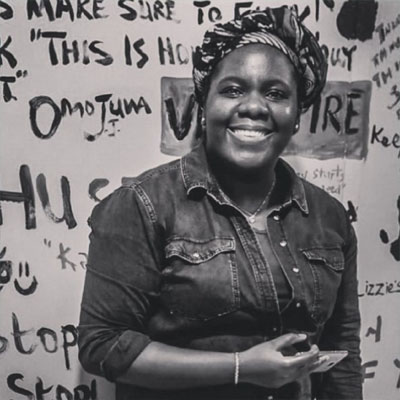 Bayo Adelaja
Chief Do-er of Do it Now Now
Bayo is founder of Do it Now Now, a social impact focused marketing agency that supports charities and corporations in their bid to engage the African diaspora in activities that contribute the the development of African communities on and off the continent.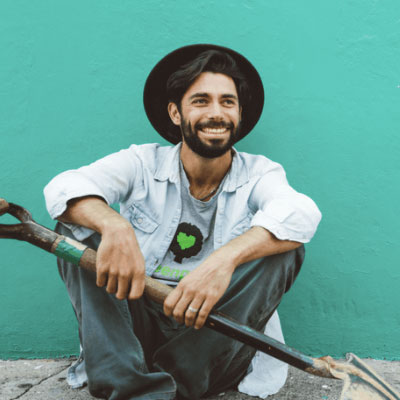 Misha O'Dale
Tree-E-O of Greenpop
Referred to as a 'human doing' by friends, Misha spent 6 months driving from Cape Town to London and was a film producer before starting Greenpop in 2010. Since then they have planted over 111 000 trees across Southern Africa.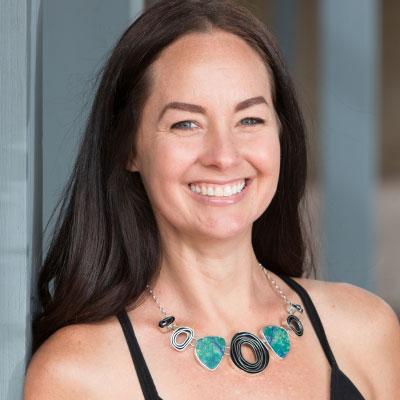 Jennifer Palmer
Founder of Women for Wildlife
An impassioned wildlife biologist and an intrepid lover of nature – Jennifer travels the world to find creative solutions to our most pressing conservation conundrums and aims to create a paradigm shift in how we connect to nature and co-exist in harmony.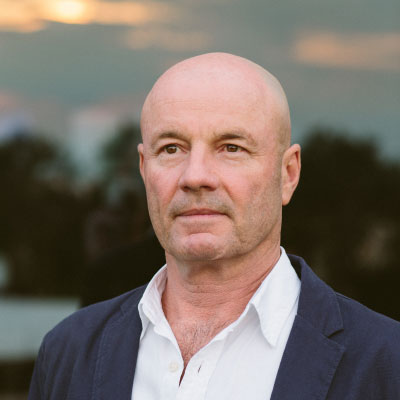 Brett Archibald
Businessman and Entrepreneur
Hailed as the miracle surfing survivor, Brett is a charismatic philanthropist who champions for numerous charities, in addition to having many diverse business interests.
LISTEN TO SOME OF OUR
PREVIOUS TALKS
FUSE 2019 Inspire -
Gcina Mhlophe
John Sanei - FUSE Interview
FUSE 2019 Inspire -
Dr. Adriana Marais
FUSE 2019 Inspire -
Nthabi Taukobong
FUSE 2019 Inspire -
Tony Budden
FUSE 2019 Inspire -
Fred Swaniker
FUSE 2019 Inspire -
Karen Dudley
FUSE 2019 Inspire -
Alistair King
FUSE 2019 Inspire -
Ancillar Mangena
FUSE 2019 Inspire -
Pepper the Robot
FUSE 2019 Inspire -
Bayo Adelaja