WELCOME TO FUSE
WE ARE AFRICA'S UN-CONFERENCE
FUSE is where the leading minds in high-end African travel connect with cross-industry innovators and disruptors to share ideas, discuss opportunities and challenges, and set light to a new vision for the future of high-end travel.
Taking place on the first day of We Are Africa 2019, FUSE turns the traditional conference model on its head: channelling similarly groundbreaking events in tech, advertising and media, we're calling on the brightest minds in the industry, the We Are Africa tribe, to create the content yourselves. You'll be joined by key influencers from progressive, relevant industries for an immersive programme designed to promote collaboration, maximise creativity and set light to a new vision for the future of high-end African travel and hospitality.

HOW DOES IT WORK
---
You are the content! As the ultimate authority in high-end African travel, we want to hear your big ideas that will challenge the crowds, generate discussion and inspire collaborative solutions to drive the industry forward.

WHAT'S IN IT FOR ME?
---
This is your opportunity to share the ideas that matter most to you with the leading minds in your field – and to hear their feedback and ideas in return.

HOW TO GET INVOLVED?
---
To get the most out of the experience, be an active participant – no spectators allowed! Submit a Spark talk, take part in a discussion topic and get inspired by great content.
SPARK
it all starts with a spark…
Stand in front of the tribe and pitch your groundbreaking idea that will change the future of African travel. Whether it's a top marketing tip or an on-the-ground initiative, a tech innovation or the human touch, this is your chance to shine and position yourself and your brand as true thought-leaders.
But beware: this is NOT a sales pitch! You'll deliver 15 slides in just 3 minutes and 45 seconds – that's only 15 seconds per slide, so make it smart, sharp and sublime.
INSPIRE
open your mind and take a seat at inspire
A 40-minute talk from a key individual whose work has influenced the industry and whose insights are invaluable to its development. This year, we'll have three INSPIRE stages covering a wide range of topics including creativity, conservation, marketing and technology.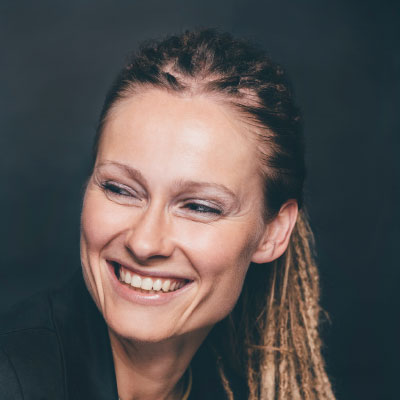 Dr Adriana Marais
Head of Innovation at SAP and aspiring extraterrestrial
Since childhood, Adriana has dreamed of living on another planet, and is currently one of the 100 Mars One Project astronaut candidates in the running to move to the red planet in the next decade.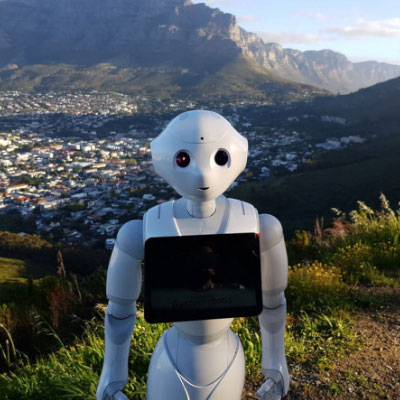 Pepper the Robot
The first semi-humanoid robot in South Africa
Pepper is designed with the ability to read emotions. She is an indicator of the capability of artificial intelligence (AI) and what has been called the 4th Industrial Revolution.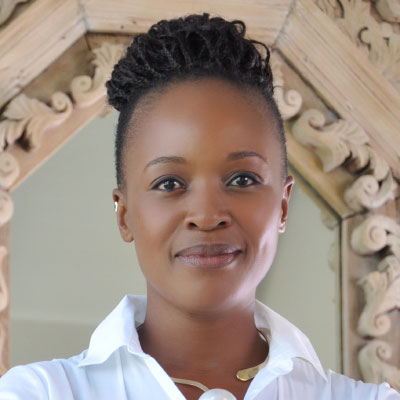 Nthabi Taukobong
Managing Director of Ditau Interiors
One of the top Interior Designers in South Africa, Nthabi's focus is on creating spaces that reflect relaxed and natural interiors. Nthabi brings the essence of Effortless Luxury Living in Africa into your interior.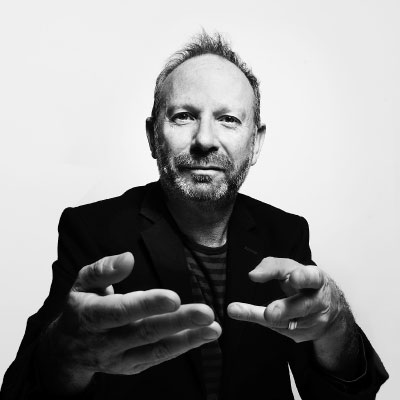 Alistair King
Founding creative partner of King James Group
Alistair has been at the forefront of creativity for nearly two decades and is the founding creative partner of King James Group, a 21-year old independent South African advertising group.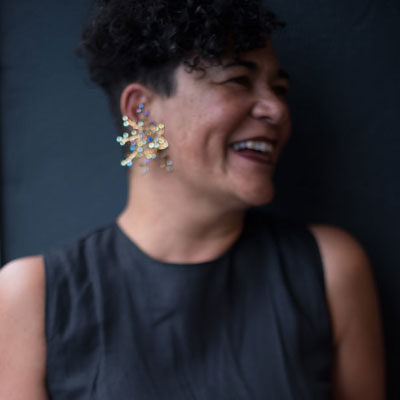 Karen Dudley
Chef, Author and Surprised Restauranteur
Renowned chef and owner of The Kitchen, a celebrated eatery serving the gorgeous and talented folk of Woodstock.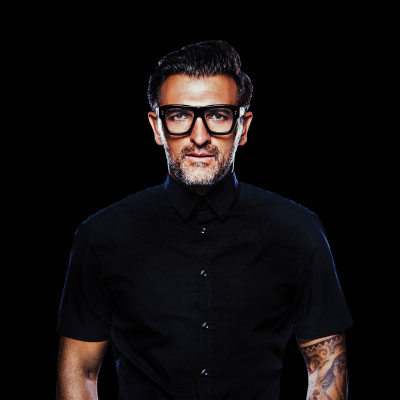 John Sanei
Entrepreneur, best-selling author and trend specialist
John's expertise lies in his ability to mix human psychology with future studies and business strategies to provide unique insights and future-proof businesses.
DISCUSS
crowd-sourced solutions
How can we come together to showcase Africa's diversity and prove that we, the tribe, are at the cutting edge of hospitality? Pick a topic and take the lead on a 50-minute discussion/brainstorm/debate/trouble-shooting session – whatever you want to call it, we're looking for advanced thinking and crowd-sourced solutions!
To claim one of the DISCUSS slots, submit your idea HERE and scribble your name and topic on the dedicated board when you arrive. As the facilitator, you'll spend five minutes introducing your idea, before opening it out to the floor.
08:30 – 10:00
Check-in and badge collection
10:00 – 10:50
Welcome
10:50 – 11:25
Spark Talks
11:30 – 12:10

Stage 1 –Sheryl Ozinsky, Oranjezicht City Farm

Topic: The Story of Oranjezicht City Farm

Stage 2 –Jade de Waal, Foodjams

Topic: Fusing Jazz and Masterchef

Stage 3 –Mark Coetzee, Zeitz MOCAA

Topic: Access for All- The Future of Museums

12:30 – 13:10

Stage 1 –Judy Lain, Wesgro

Topic: #WaterWiseTourism

Stage 2 –Hugo Chichava, Nando's Special Projects

Topic: Chickens save lives

Stage 3 –Holly Budge, How Many Elephants

Topic: Think Big, Dream Bigger, Go Climb Your Everest

13:10 – 14:30
Lunch
Leap of Faith
14:30 – 15:10

Stage 1 –Karabo Poppy Moletsane, Mother Tongue Studios

Topic: Dissecting the contemporary African aesthetic

Stage 2 –Gilan Gork, The Mentalist

Topic: MRI3 (Mentalist Rapid Influence) Model

Stage 3 –Hitesh Mehta, HM Design

Topic: To bee or nought to bee – Nature as Architect

15:30 – 16:20
Workshop 1
Instagram with Craig Howes
Workshop 2
Water with WESGRO
Workshop 3
Where to with Wetu
Discuss 1
Discuss 2
Discuss 3
Discuss 4
Discuss 5
16:20 – 16:45
Drinks & Majozi Performance
16:45 – 18:00
Keynote & Grand Finale
08:30 – 10:00
CHECK-IN AND BADGE COLLECTION
10:00 – 10:50
WELCOME
10:50 – 11:25
SPARK TALKS
11:30 – 12:10

Stage 1 –Sheryl Ozinsky, Oranjezicht City Farm

Topic: The Story of Oranjezicht City Farm

Stage 2 –Jade de Waal, Foodjams

TOPIC: FUSING JAZZ AND MASTERCHEF

Stage 3 –Mark Coetzee, Zeitz MOCAA

TOPIC: ACCESS FOR ALL- THE FUTURE OF MUSEUMS

12:30 – 13:10

Stage 1 –Judy Lain, wesgro

TOPIC: #WATERWISETOURISM

Stage 2 –Hugo Chichava, Nando's Special Projects

TOPIC: CHICKENS SAVE LIVES

Stage 3 –Holly Budge, How Many Elephants

TOPIC: THINK BIG, DREAM BIGGER, GO CLIMB YOUR EVEREST

13:10 – 14:30
LUNCH
LEAP OF FAITH
14:30 – 15:10

Stage 1 –Karabo Poppy Moletsane, Mother Tongue Studios

TOPIC: DISSECTING THE CONTEMPORARY AFRICAN AESTHETIC

Stage 2 –Gilan Gork, The Mentalist

TOPIC: MRI3 (MENTALIST RAPID INFLUENCE) MODEL

Stage 3 –Hitesh Mehta, HM Design

TOPIC: TO BEE OR NOUGHT TO BEE – NATURE AS ARCHITECT

15:30 – 16:20

Workshop 1
Instagram with Craig Howes
Workshop 2
Water with WESGRO
Workshop 3
Where to with Wetu

| | | | | |
| --- | --- | --- | --- | --- |
| Discuss 1 | Discuss 2 | Discuss 3 | Discuss 4 | Discuss 5 |

16:20 – 16:45
DRINKS & MAJOZI PERFORMANCE
16:45 – 18:00
KEYNOTE & GRAND FINALE