BECOME A PARTNER AND CONNECT WITH THE TRIBE
We Are Africa is an innovative meeting place of over 800 of the leading minds in high-end African travel. As influencers not only within the high-end travel industry, but of high-end travellers worldwide, the We Are Africa tribe is a receptive and captive audience worth exposing your brand to.
Our partnership options offer the much-coveted opportunity to put your brand centre stage and directly connect with an audience perfectly tailored to your needs. From strategically featuring your brand on our notebooks or bags, utilised by every tribe member over the show and beyond, to partnering with us to create fully-immersive activations: below you'll find several opportunities designed to help enrich your brand and maximise your We Are Africa experience.
Got an idea we haven't thought of? Get in touch with lianne@weareafricatravel.com
WE ARE AFRICA IN NUMBERS
We Are Africa puts the leaders in African travel under one roof for a week of insight, collaboration and great business. Check out the stats below to find out what we're made of.
TOTAL 2018 DELEGATION

SENIORITY OF ALL DELEGATES (2018)

BUYERS
We Are Africa's curated buyer list features a carefully calculated balance of big hitters from mature markets and rising stars from emerging markets – designed to create the most beneficial global marketplace for our exhibitors.
316

BUYERS,

41

COUNTRIES,

66

HUB CITIES
Our 2017 buyers represented
170,836

high-net travellers sent to Africa & the Indian Ocean Each spending an average of

US$1,559

per night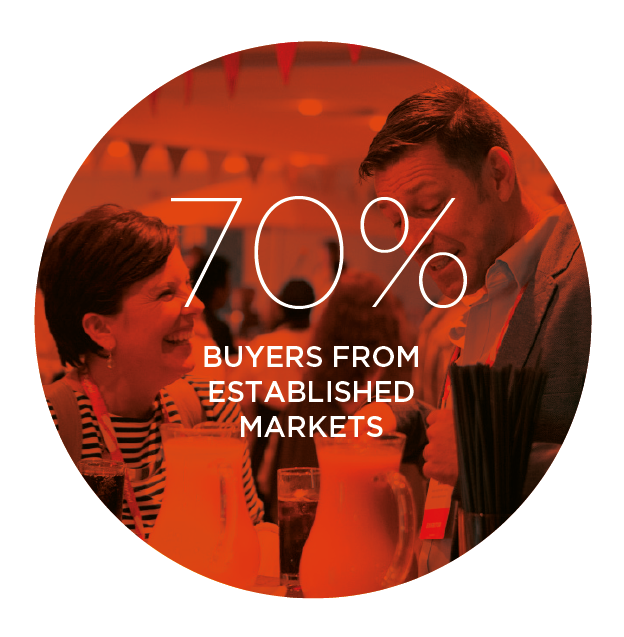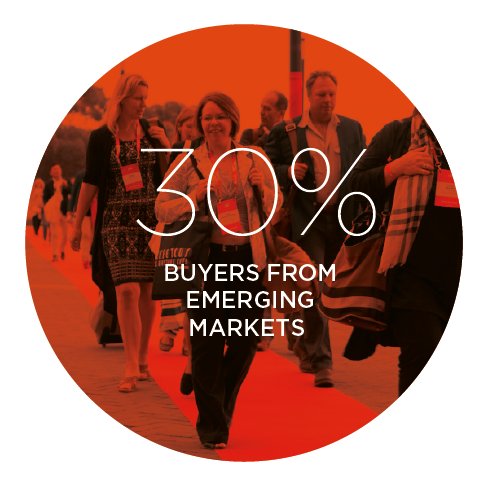 BUYER GEOGRAPHICAL BREAKDOWN (2018)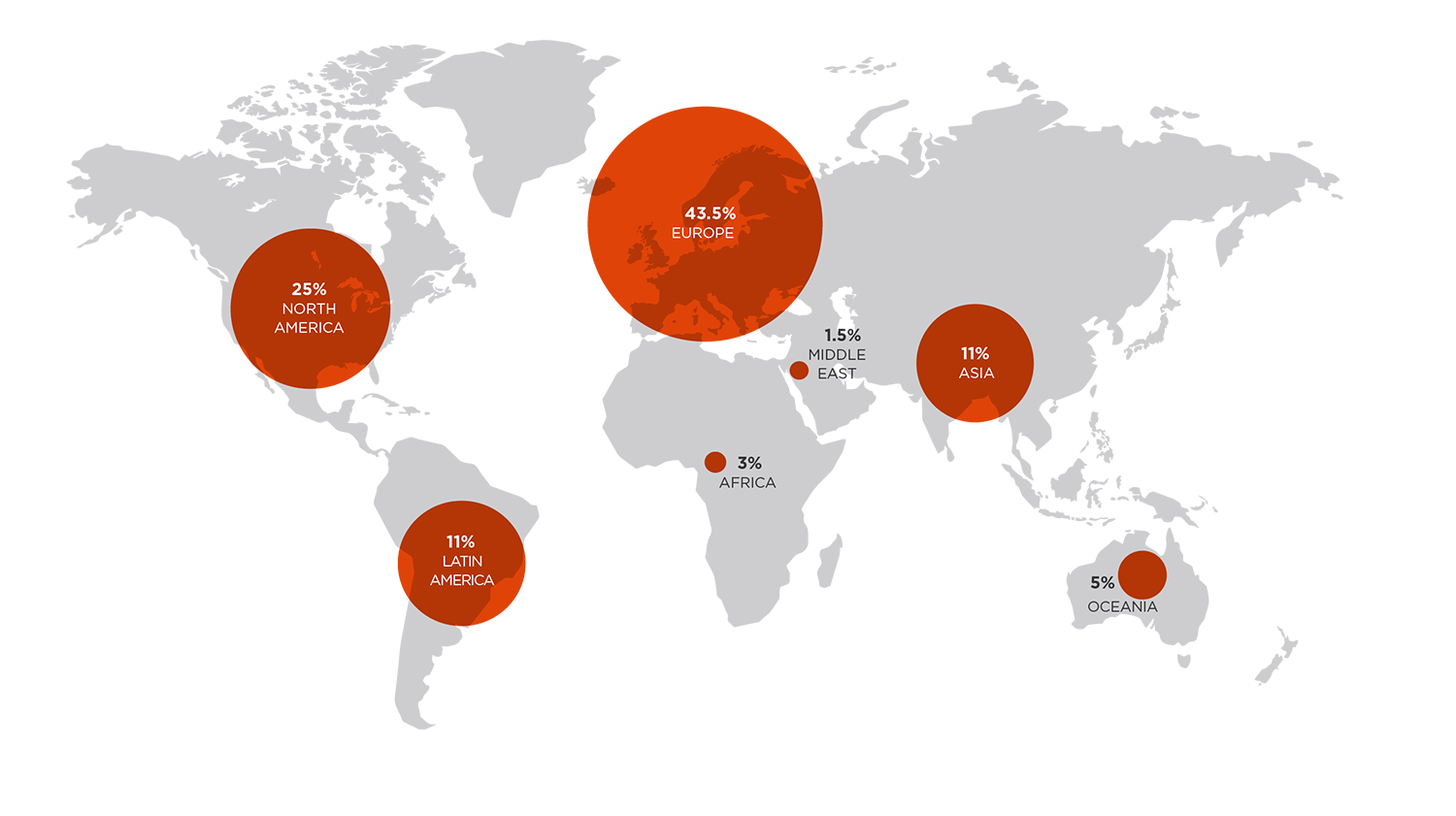 EXHIBITORS
We Are Africa brings together a carefully curated selection of senior-level, high-end African exhibitors from all across the continent, who offer a diverse and vibrant range of African experiences on par with the top global travel experiences. Check out our full 2017 Guest List.
EXHIBITOR GEOGRAPHICAL BREAKDOWN (2018)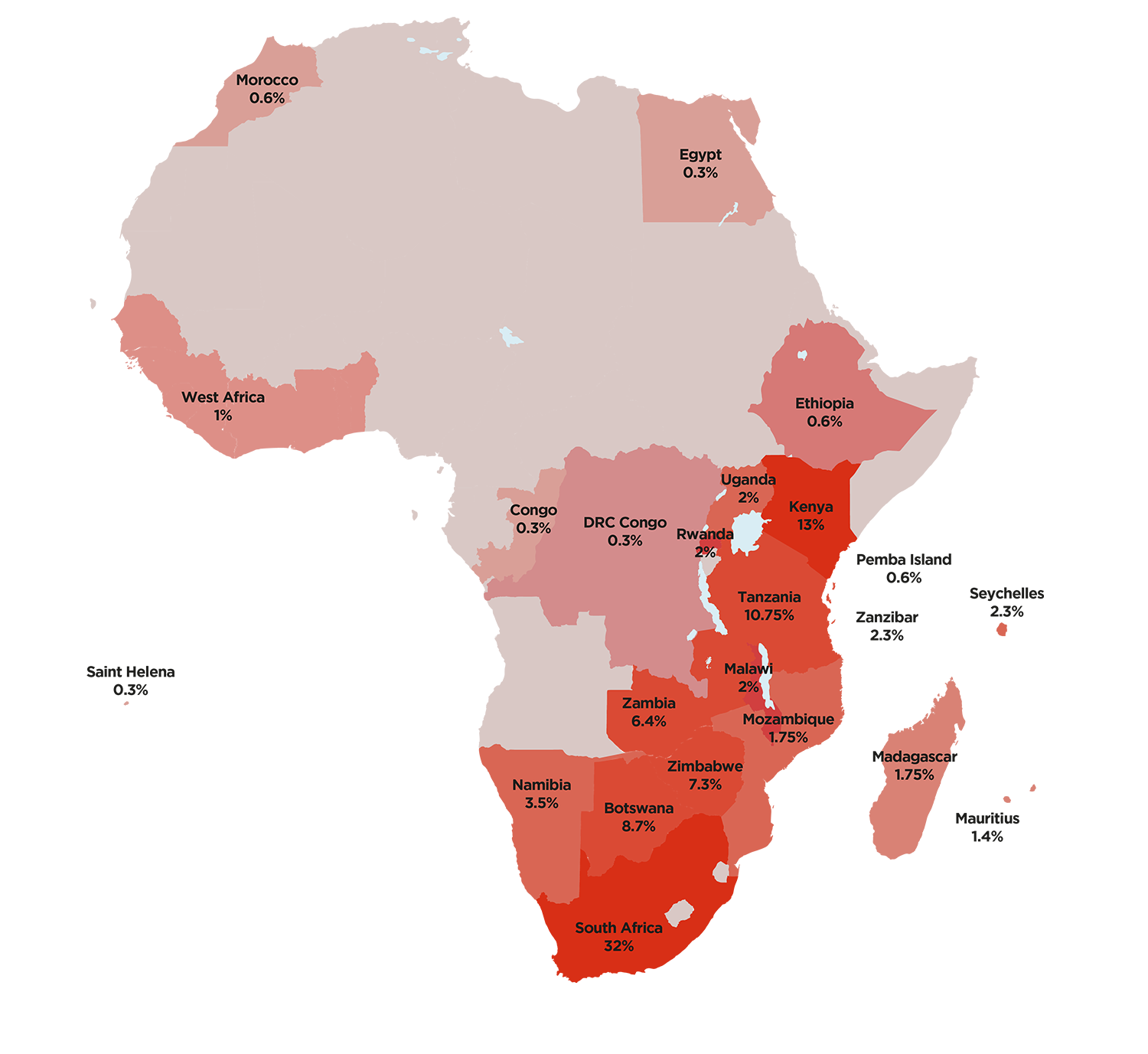 MEDIA
We Are Africa hosts 23 International and National press members, representing approximately 20 prestigious publications. Check out our sample list below…
MAKE YOUR MOVE
To find out more, contact: