COVID-19 Update: We Are Africa 2020 postponed
Published Friday 20 March 2020
Dear friends, partners and community members,
It is with an extremely heavy heart, and after careful consideration with my team and partners, that I am announcing the postponement of We Are Africa 2020. As always, our thoughts and best wishes are with all of those around the world affected directly or indirectly, personally or professionally, by COVID-19.
We Are Africa will now take place 21-24 September 2020 and Conservation Lab will take place May 2021.
A few weeks ago, we were cautiously optimistic that our event, originally scheduled for May, would go ahead as planned. However, in light of an accumulation of unforeseen circumstances beyond our reasonable control caused by the COVID-19 pandemic, we have come to the conclusion that there is unfortunately now no other better option than a postponement.
In my 25-plus years in hospitality, we have all become very familiar with a continuous cycle of global economic and geo-political challenges that have threatened the normal rhythm of business. We have fought and overcome together many challenges including terrorism threats, natural disasters, 9/11, the 2008 crash, boom and bust cycles, epidemics, pandemics and Brexit. But I can honestly say that the ever-increasing speed and magnitude of the chain of events resulting from the COVID-19 outbreak is like nothing else we have ever tackled before.
As seasoned professionals, our team has remained calm and focused under pressure and drafted contingencies for almost every situation possible, but faced with an increasing number of countrywide lockdowns, corporate and national travel bans and both government imposed and self-imposed quarantines, as well as local and national authorities banning large or small gatherings, we realised it was impossible for us to assess how many of our buyers could attend We Are Africa and increasingly likely that our event could be shut down at any time on short notice.
After the World Health Organisation declared COVID-19 a pandemic on Wednesday 11 March and all the subsequent governmental actions from around the world, it became clear that, two months from now, we could no longer guarantee – what is and will always remain our number one priority – the safety of our exhibitors, visitors, staff or the communities in which our event takes place. As community creators, we feel a duty of care to all the people that come into contact with our shows or their participants, particularly those most at risk from the virus and we should always act with responsibility and compassion.
For all the reasons mentioned (and many others too) caused by the COVID-19 pandemic, we therefore had no other choice than to postpone We Are Africa 2020 to later in the year, and Conservation Lab 2020 to next year.
We are all in this together
From the start we've been saying, "we are all in this together", a mantra as true now as it was then, and will continue to be the case. Consistent with our commitment of care, and our core business value of integrity, we will be looking to provide a level of reassurance for each of you during this challenging time while also fulfilling our obligations to the many partners, suppliers and our own staff who have invested so much in planning an event of such scale and ambition.
We felt it important that this announcement came as early as possible, and not a couple of weeks before the event, so that all of you are offered some clarity and are able to plan accordingly as well as mitigate your own costs associated with attending.
We will always strive to make the right decisions
We know that, like us, you will be disappointed We Are Africa cannot take place during its normal dates, but also relieved that postponing the event will remove any lingering uncertainty. This will allow all of us to not only support the effort and sacrifices made by so many in slowing down the progression of the virus but also to focus on being one of the first communities to meet at a trade show in the other half of 2020 to lead the recovery of the African travel industry – a mandate of great importance to us.
We are looking forward to the future with you
I'm sure you'll agree seeking to postpone instead of cancelling represents a unique, almost unprecedented opportunity to show collectively our support to the African continent and to help businesses bounce back this year rather than next. We know that you will be keen to play your part. That is why I believe We Are Africa 2020 "rebooted" has the potential to be a once in a lifetime opportunity, ushering in a new era where we will look at each other and say, "I was there – and I'm proud to have been a part of the recovery". My team and I can't wait to welcome you back.
Work is already underway at This is Beyond to not only reschedule this year's event but also find new, innovative solutions that will allow our communities to continue working together, delivering business value for each other and helping lead the global recovery.
We can show others the way back
COVID-19 is yet another difficulty in our business lives and it might take longer than expected to overcome but there is no business more resilient than travel. We have seen time and time again that when our industry suffers a setback the appetite and thirst for recovery is stronger than ever.
I remain confident that if we reach out to one another in the coming months, we will be back more united, more determined and more pioneering and that by participating in meeting opportunities as soon as it is responsible to do so again you will not only be supporting your business but also our community, our industry and many others around the world.
Your account manager will be in contact with you very shortly to discuss next steps, and I would also like to personally thank you for the support, kindness and understanding you have already shown.
Click here to read more on This Is Beyond's approach to COVID-19.
Now, more than ever, we are all in this together.
Please look after yourselves and look after each other.
Yours sincerely
Serge Dive
Founder & CEO, This is Beyond Ltd.
"ATTA® has been a proud partner of We Are Africa since its inception in 2014. We are indeed in uncharted waters that require careful navigation, however I am confident that our resilient industry will overcome whatever challenges lie ahead. The ATTA® team will continue working alongside Serge, Ryan and tourism colleagues to steer our industry to brighter and calmer waters" – Nigel Vere-Nicoll President ATTA®
"The decision to postpone WAA and the Conservation Lab is not just practical but shows sensitivity to all our partners in tourism where most would not be allowed to travel or it would just be too difficult for them. Out of respect and solidarity delaying is the best thing. Now is the time for us all to look at the horizon" – Dereck Joubert. CEO, Great Plains Conservation
"We Are Africa in September will certainly kick start the rebooking of Southern Africa and travel to our fabulous destination" – Sally Gray, General Manager – Sales, Red Carnation Hotels

"We are Africa brings us all together, to ensure we can continue to take care of Africa's precious wildlife, its people and habitats. It's reassuring therefore to know you are postponing and not cancelling. To postpone to September, will be the perfect opportunity to tap into what will be a pent up demand for travel, after months of being cooped up in ones home!" – Jim Holden, President, Holden Safaris
"I really think when things turn that WAA can help play a role in encouraging people to start travelling to Africa" – Paul de Waal, CEO, Wetu

"After all the hard work and energy invested by the WAA team into the upcoming edition, it must have been a hard decision to postpone the show.  We therefore commend the WAA team for this courageous decision.  It's definitely the right thing to do and there's no doubt that this September edition will be truly exceptional in true WAA tradition" – Yvan Vermeesch, Owner & Managing Director, XO Private
"Soyons forts, soyons flexibles, soyons ensemble et nous surmonterons cette crise" – Laurent Guillot, Étendues Sauvages

HEADLINE PARTNER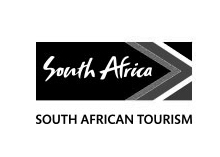 ---
HOST CITY PARTNER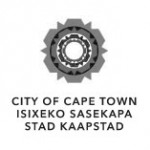 ---
HOTEL PARTNERS
---
OFFICIAL PARTNERS
---
COLLABORATIONS