COVID-19 UPDATE:
We Are Africa 2020 Postponed
Dear Tribe members,
I hope that you are keeping safe and finding the real strength, resilience and sense of community that are proving essential as we face the challenges of this current pandemic.
It is with a very heavy heart that I am announcing the postponement of We Are Africa 2020 to May 2021. This was an incredibly difficult and emotional decision, but one we had to take after careful consideration with our team and partners in light of circumstances beyond our reasonable control.
Although this will come as a huge disappointment to all of you, I would like to reassure you that our journey together in 2020 does not end here. Our optimism for the future remains undimmed and, more than ever, we are committed to our mission of keeping you connected as a community.
Please watch the below video, which will explain my thoughts in more detail.
This is Beyond is so much more than just our company name: it is a rallying cry; a guiding mantra; the standard by which we live. Challenges have always fuelled our capacity for creativity and innovation, and this current crisis has only strengthened our resolve.
Since the start of this crisis we've been saying, "we are all in this together", which to us means giving you the tools you need to keep your business resilient and to help you navigate your way through this challenge. We now have plans in place, varying in scale and ambition, that will let you choose the route you want to take with us in the 'new normal'. This is our moment to do something truly great – let's seize it together.
Ryan Wallace, We Are Africa Managing Director, and your account manager will be in touch over the coming days to share further details and talk through what these options mean for you.
We certainly hope that, like you have done in the past, you will continue to trust us as we take the next step on our journey, as a united tribe. We are all in this together, and we can only overcome this together.
Look after yourselves, your loved ones and each other.
Warmest regards,
Serge Dive
CEO & Founder, This is Beyond Ltd.
HEADLINE PARTNER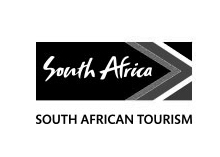 ---
HOST CITY PARTNER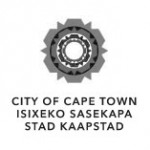 ---
HOTEL PARTNERS
---
OFFICIAL PARTNERS
---
COLLABORATIONS