FUN, FIERCE, FANTASTICAL
In last year's TED talk, African storyteller and creative maverick Wanuri Kahiu questioned why people only hear about Africa's problems and asked instead, "Where's the fun?" – and that's exactly the frivolous spirit we're embracing at this year's We Are Africa. Inspired by her offbeat yet empowering worldview, the theme for 2018 is summed up in three words: Fun, Fierce, Fantastical.
Africa is a bold, confident and energetic continent, and we want to celebrate its inspirational stories and eclectic expressions of African-ness; to transform the perception of those living on the continent and abroad; to show the world that Africa is the future.
THE DRESS CODE: Think explosions of colour, vibrant patterns, bold and beautiful African prints. Express yourself: be daring, don't be shy, and above all, have fun! Come and show us what Fun, Fierce, Fantastical means to you at We Are Africa 2018!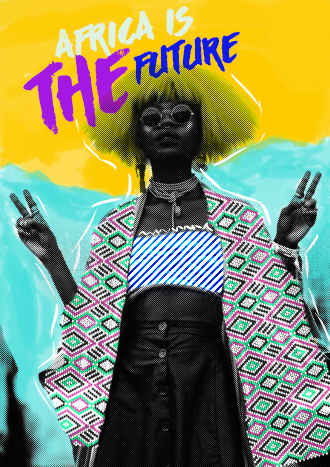 VIBE POP-UP SHOP
Discover a sensational selection of African clothing, accessories, bags and homeware brands that celebrate the continent's contemporary spirit of diversity, creativity and experimentation.
Need some Fun, Fierce, Fantastical inspiration? Then here's a taste of the African brands you'll be able to find at VIBE (located just inside the show entrance). Watch this space, more brands will be added…