AWARD-WINNING AFRICA: HOW BEKS NDLOVU CROSSES BORDERS TO FIND MAGIC
Africa is #notonestory. More than a hashtag, it's our mission statement – to tell Africa's myriad stories in vivid and fascinating ways, no matter how controversial or difficult they may be. Telling these stories through travel is one of the most powerful mediums there is, which is why we celebrate the brands and individuals doing so in the yearly We Are Africa Innovation Awards. A year on from their victories, we're in the midst of awards season – so we're catching up with 2017's winners to see how their award has impacted their brand, their vision for the future, and the communities they showcase to travellers. 
A maverick in every sense of the word, Beks Ndlovu created African Bush Camps to celebrate tour guides and inspire  young tourism professionals, successfully opening doors in travel to those outside the privileged few. A worthy winner of the 2017 SHAPE Africa trophy, we caught up with the social entrepreneur one year on.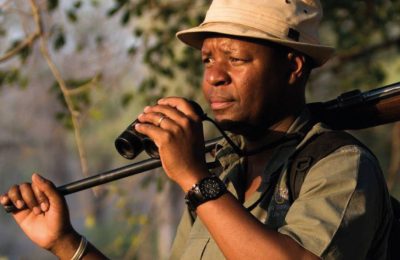 How do you, through your work, show that Africa is Not One Story?
We have created an experience that tells the story of a diverse culture and landscape by having a regional footprint in wildlife and culture rich destinations – specifically Botswana, Zambia and Zimbabwe. Each destination has its own narrative, from savannas to rivers to swamps, lakes and mountains ­­– each revealing its own magic to travellers. The stories are wonderful, diverse and intriguing.
"The (travel industry) is there for the taking, for anyone who dares to be focused and is dedicated to creating magical experiences".
What did winning an Innovation Award mean to you?
Winning an award is about the recognition of our work and acknowledging the stories and experiences we have created. For me personally, it's also about a sense of responsibility to inspire others; that the industry is there for the taking for anyone who dares to be focused and is dedicated to creating magical experiences. At the same time, they must take a lead position in being responsible towards a fragile environment and its 'custodians' (local communities). In particular, I won the SHAPE Africa award due to African Bush Camps' ability to traverse borders to different countries, crossing the cultural barriers that many get defeated by before they even begin.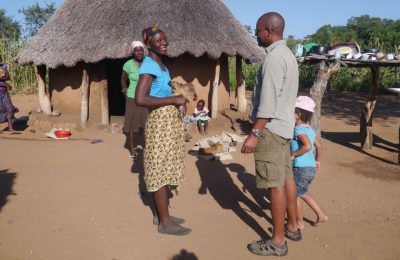 "Dream big, work hard and stay humble: dare to go for the impossible".
What's your greatest achievement in your career so far?
Completing five projects, consisting of five camps, in one year – 2017. Somalisa Expeditions in Hwange National Park; Thorntree River Lodge in Livingstone; a full refurbishment of the Khwai Tented Camp, Khwai Community Reserve; Khwai Leadwood Under Thatch in the Khwai Community Reserve; and Bumi Hills Safari Lodge on Lake Kariba. It stretched us, but we are better for it; we grew as a company and as a team and I couldn't be prouder.
What advice can you offer others who would like to follow in your footsteps?
Dream big, work hard and stay humble. Most of all, don't let what seem like huge barriers get in the way of progress: dare to go for the impossible.