LIGHTING A FUSE: MEET GILAN GORK, MENTALIST AND FOUNDER OF THE INFLUENCE INSTITUTE
There's a little over a month to go until Africa's brightest minds descend on beautiful Spier Wine Farm, Stellenbosch, for a day of disruptive discussions and activities that maximise creativity and promise to transform high-end hospitality and the African travel industry for the better. At FUSE, you are the content – so what better way to spark creative thinking before the big day than a few wise words from one of our speakers? In this, the first of our exclusive Q&As spotlighting the visionaries who'll be gracing the FUSE stage, mentalist Gilan Gork tells us how to win friends and influence people – while changing travel (and the world) for the better.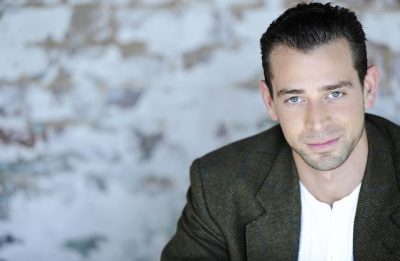 Tell us about yourself in under 150 words.
With two decades' experience as a professional mentalist, I create unique learning experiences that help companies and individuals unleash their influence. I teach how to apply a working knowledge of influence and persuasion to real-life practical situations, in order to lead; sell; negotiate; market; and inspire on a new level. I have presented for Fortune500 companies in almost 30 countries across Europe, Africa, Asia and America, as well as writing a bestselling book, Persuasion Games.
Myself and my team at The Influence Institute believe that everyone has ideas, products or services that deserve attention: we want to empower people with the ability to get the buy-in, agreement or support they need from others, so they can reach their highest success.
As part of my distinctive presentation style, I interactively demonstrate how to decode and influence people's thoughts – specifically how, using psychology, you can rapidly increase your levels of trust, credibility and influence with others.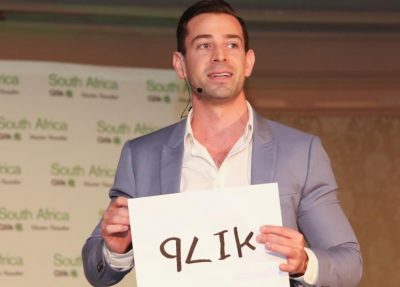 What can we expect from your FUSE talk?
In today's era of hyper-connectivity and information overload, we have become desensitised to persuasion tactics that focus simply on cause-and-effect: doing something to someone to get what you want.
If you want to profoundly influence people you need to establish trust, credibility and support. And, in today's fast-paced world, it's in your best interest to establish these things as quickly as possible – my talk will demonstrate how.
The challenge is that, more than ever, people are sensitive to the manipulation and exploitation of their thoughts and feelings. This is where the MRI3 (Mentalist Rapid Influence) model comes in, ensuring your ability to create exceptionally rapid influence with others without ever needing to compromise your values.
I will show the FUSE audience practical ways to use the MR13 model, in order to establish emotional engagement, buy-in and lasting loyalty from any person – enabling you to lead, sell, market and inspire on an entirely new level.
"If you want to profoundly influence people you need to establish trust, credibility and support"
What, in your opinion, is the future of luxury travel in Africa?
In today's world – where we are blasted with more information and options than we could ever use – people have become efficient at tuning out anything that is not specifically relevant to them. This is conditioning travellers to seek only highly relevant and personalised travel experiences.
Emerging technology is acting as an enabler for travel, enhancing our trust in service, information and convenience. Due to this increasing ease and trust in travel, I foresee a growing number of luxury travellers who will adventure to parts of Africa that they would not have previously considered.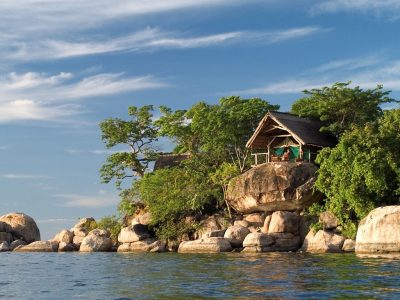 Describe Africa in three words.
Friendly opportunity awaits.
"In today's world people have become efficient at tuning out anything that is not specifically relevant to them"
What's the one piece of marketing advice you would give to high-end African travel operators?
Your marketing should contain the correct psychology and messaging to develop trust, credibility and belief of support from travellers. These three things are paramount if you want to move people continually toward higher-end travel solutions.
Travel today is all about self-actualisation and enrichment. While your services can help potential travellers achieve that, the ability to influence them to buy in to your idea is often even more important than the idea itself.