WHY WINE BUFFS AND THE BUSH ARE A MATCH MADE IN HEAVEN
If you're an oenophile on holiday, you go to Bordeaux, the Napa Valley or Tuscany. And if you're a wine lover and already coming to Africa, you make a detour down to the Cape and spend a week sipping Chenin Blanc under the shady oak trees of the Stellenbosch wine farms.
But what about the wine scene in Zimbabwe, Zambia, Botswana and Namibia? Places of extraordinary national beauty, yes – but renowned for their world-class wine lists? Not so much.
However, Allister Kreft – the CEO of Under the Influence, a management and wine-training company based out of Cape Town – begs to differ.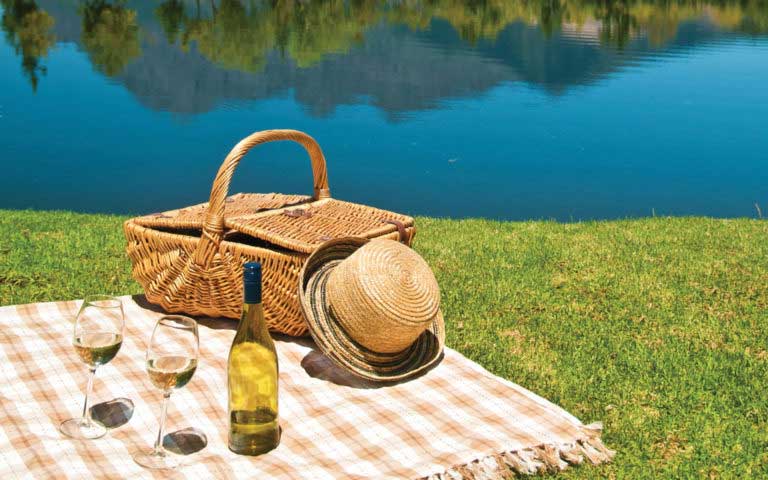 "Drinking a really special wine is such a tactile experience", he says. "It is totally linked to the land where the wine comes from, the people who you share it with, and the place you are drinking it in. There are very few places in the world that are better to experience a world-class bottle of wine than on a safari. You aren't drinking it in a sterile, brightly lit restaurant environment. On the contrary, the sights, sounds and smells of the bush are all around you, and this really enhances the experience."
Bringing the best wine that South Africa – and the rest of the world – has to offer to rural Africa was not without logistical difficulty. But thanks to the dedication of the team, the gems of the Western Cape are now found deep in the Okavango Delta; under the towering sand dunes of Namibia; and at the end of dusty roads to nowhere in Zimbabwe.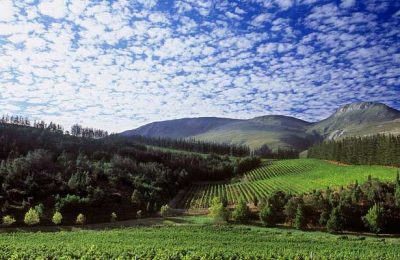 "Getting that first order to Rwanda was certainly a massive challenge – and what is amazing is that it all came about by chance", says Kreft. "We actually started off doing service and beverage training for lodges, and approached the top wine farms in South Africa to support this training. They gave us samples so that if, for example, we trained [our staff] on Sauvignon Blanc, we would do so with a Paul Cluver. This was a revelation for a lot of the lodge managers in Africa who couldn't source these wines. So, inevitably, they asked us to supply them. When you start out in business, you say yes to everything – and luckily we did, as it has taken us down an exciting path."
Kreft himself had worked in the wine business for decades, and grew up among the vineyards of Elgin, a small town near Cape Town renowned for its delectable white wines. As a result, he had a profound understanding of the local industry – an understanding that has served him well.
"I'm quite sentimental, and a big reason I started Under the Influence was the fact that our family had started a tiny vineyard called Belfield – incidentally the smallest wine estate in Elgin", he says. "I saw first hand just how hard my parents worked and how much goes into producing a quality bottle of wine. It really encouraged me to focus on bringing better beverages into Africa, and representing smaller, family-owned brands."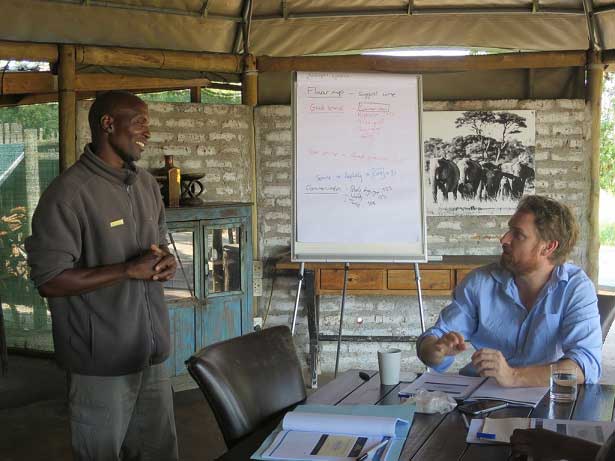 In order to do that, Kreft has partnered with lodges and hotels around Africa, curating their wine lists and regularly visiting their establishments to teach local staff the history of each producer – and therefore how to pick the perfect glass of wine for each guest. One of Kreft's most prolific clients is Wilderness Safaris. As a result, he travels to all of their world-class camps around Africa, ensuring their international clientele have a faultless wine experience.
While the majority of wines he brings out to these lodges are from South Africa, premium camps also have high-end wine lists sourced from around the globe. And it is not a case of one case fits all: each camp – or region – has a variety of different needs.
"These are mainly linked to guest preferences", he says. "In our experience, Namibia has a lot more European guests, and somewhere like Botswana has more American guests. We have to tailor lists to accommodate this. We also have to look at local food and climate to ensure each item is linked to dishes, times of day, and guest experiences. A beverage list can tell you a lot about a property."
One particularly important element of his job is training local people to work as sommeliers, wine waiters or barmen. More often than not, these employees have had very little personal experience of the world of wine, so Kreft gives them an intense training course in everything from varietals to vintages.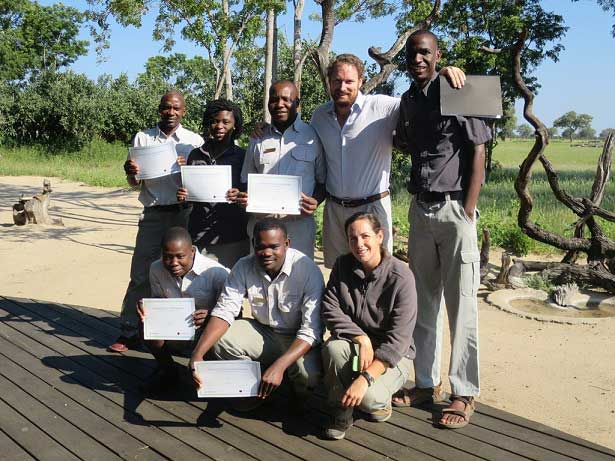 "Wine and service education is a massive part of our business, and we love working with staff all over Africa to enhance their wine knowledge", he says. "We have trained over 20,000 staff members across 20 countries. I think the difficulties in teaching wine have often been linked to the very staid and textbook-based approach to the subject. We see it differently because our main aim to build confidence and communication skills in the staff members. It is incredibly rewarding to see how many of them grow through this process."
So next time you feel like a chilled Sauvignon Blanc for brunch by the Zambezi, or a hearty Bordeaux blend for cold Namibian winter nights, you know who to call.