OPPORTUNITY IS IN THE AIR
Confession time: I'm something of an airline geek. That guy who pores over the route map at the back of the in-flight mag. Killing time in an airport, I'll fire up the flight-tracking app on my iPad and gaze at the aerial highways jammed with digital planes, the faraway rush-hour traffic connecting the USA, Europe and Asia.
And yet over Africa the skies are, by comparison, deserted. On-screen, just a handful of digital tumbleweeds roll their way slowly from Abuja to Addis, Joburg to Dar. The remarkable continent I call home is inhabited by 12 per cent of the world's population, yet it accounts for just three per cent of its airline traffic.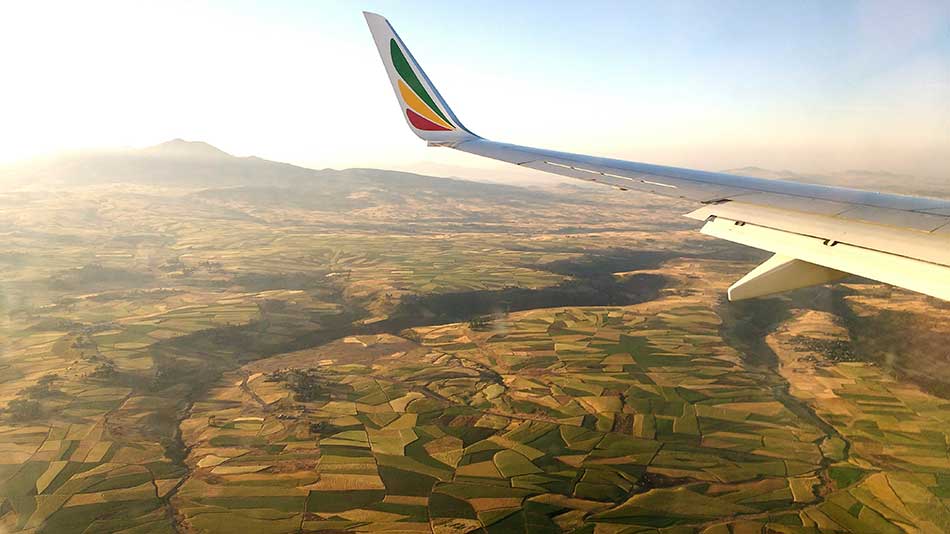 It's an issue that demands attention – and not just for those in the tourism business, for airlines do more than bring curious visitors from faraway places. They provide opportunity: for trade and for exploration. For education abroad; for connections beyond our own town and country. To steal a line from one airline's slogan, airlines bring the world to Africa, and take Africans to the world. They are, in so many ways, the very departure point for our own empowerment.
Yet unlike the skies of Europe, where free competition determines who flies where and when, African airlines have to cut through reams of red tape before they can take to the skies. Instead of commercial viability being the deciding factor, onerous bilateral agreements between governments dictate which airlines can fly where, how often, and with how many seats. A recipe for commercial success it is not.
Not that there haven't been efforts to change the state of play. The Yamoussoukro Declaration of 1988 – 30 years ago! – first opened the door to liberalising African skies. Amid concerns about foreign carriers outcompeting African airlines, the door slammed quickly shut. A decade later the Yamoussoukro Decision revived the idea, but also never gathered much political muster. Was the Abuja Declaration of 2012 any more successful? I'll let you answer that one for yourself.
But this year brings with it a new opportunity for the emancipation of African skies. Well, some of them at least.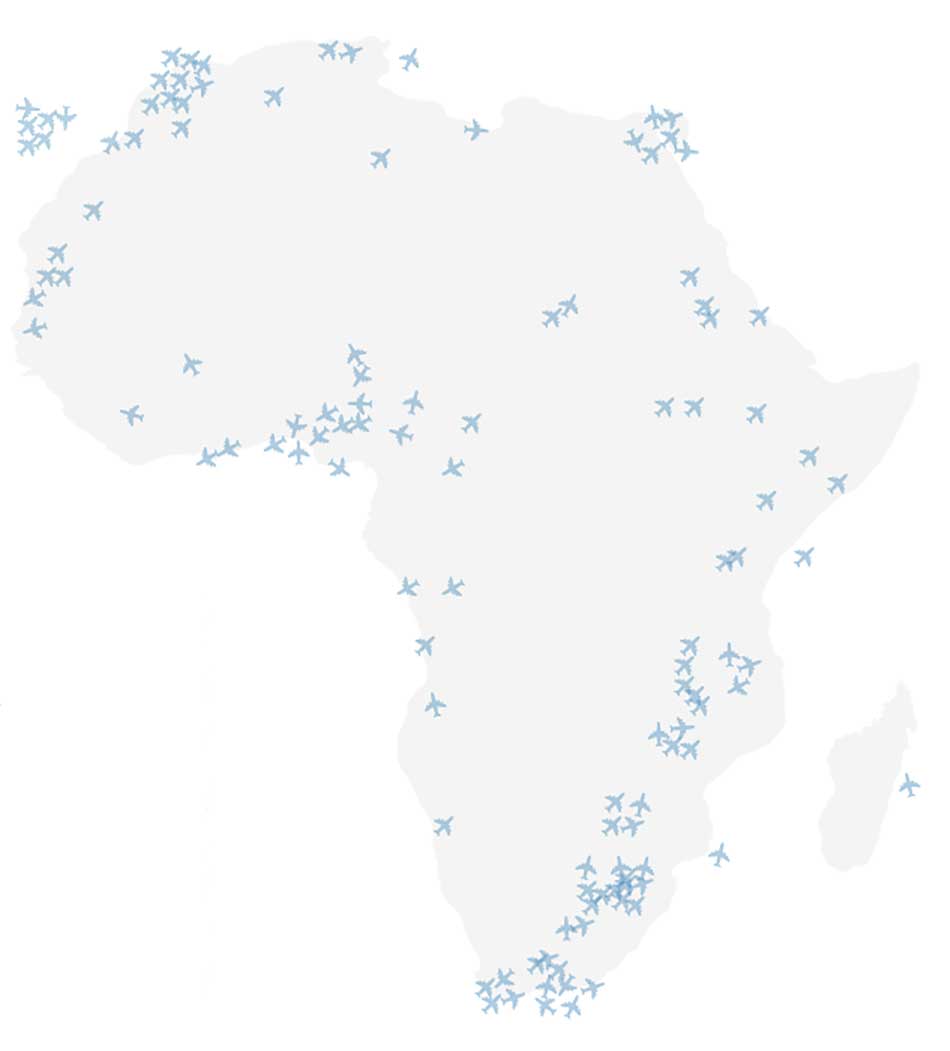 January 2018 saw the African Union launch the Single African Air Transport Market (SAATM) initiative. Twenty-three countries – out of 55 on the continent – have committed themselves to liberalising air access and ownership in Africa. And the potential is enormous.
A survey by the International Air Transport Association (IATA) suggests that if 12 key African countries opened their aviation markets and increased connectivity, it would create an extra 155,000 jobs and generate an additional US $1.3 billion in annual gross domestic product. Talk about empowering economies and communities.
"But the benefits of a connected continent will only be realised through effective implementation of SAATM", cautions Raphael Kuuchi, IATA's vice president for Africa.   "Greater connectivity will lead to greater prosperity. Governments must act on their commitments, and allow their economies to fly high on the wings of aviation."
IATA's enthusiasm is well founded. When the European Union created the Internal Market for Aviation in 1992, deregulating European skies, the continent saw an explosion in air traffic and a revolution in tourism. Between 1993 and 2015, the number of air travellers passing through European airports trebled – to nearly one billion passengers – and the cost of air travel plummeted.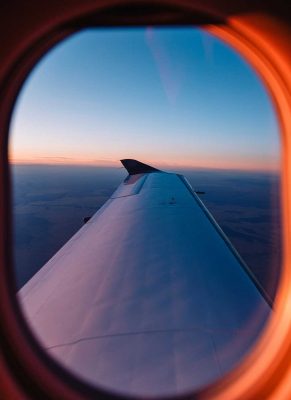 The arrival of open skies also sparked the rapid growth of budget airlines, which in turn forced lumbering legacy carriers to improve their services and lower their fares. Competition drives innovation, creating new markets and new opportunities for both visitors and locals.
Not that it's a magic wand, mind you.
"Markets don't magically appear. They require work and investment. They have to be cultivated", says Linden Birns, managing director of Plane Talking, a leading aviation consultancy. "The airlines will enable the traffic to flow, but they're not the ones who develop tourism infrastructure and take it to market. They can support and forge partnerships, but it's down to the destinations to develop themselves."
Admittedly, Africa has neither the potential market nor destination density of Europe; but there are good examples of air access opening up exciting new avenues of opportunity.
In 2016 Kenya Airways took the bold step of launching a route from Cape Town to Nairobi, with a stop en route in Livingstone, Zambia. The route was such a success it was followed up a year later with a similar service stopping in Victoria Falls, Zimbabwe. From June 2018 it will add a third frequency, with non-stop flights from South Africa's Mother City to the Kenyan capital. After so long in the tourism doldrums, the past few years has seen enormous tourism investment on both sides of the Zambezi River. Access breeds demand in a symbiotic circle of prosperity.
While great strides have been made in linking the furthest corners of Africa to the world, there's still much work to be done for the true value of a connected continent to come to the fore. The formal establishment of the Single African Air Transport Market is an excellent first step, empowering airlines to seek out and serve new markets. And once air access is liberalised, the sky's the limit for growing tourism in Africa.
---
[This article was published in Beyond: Empowered, We Are Africa's print magazine, in May 2018.]