INTRODUCING MAGASHI CAMP, RWANDA'S NEXT BIG THING
Have you heard of Akagera National Park?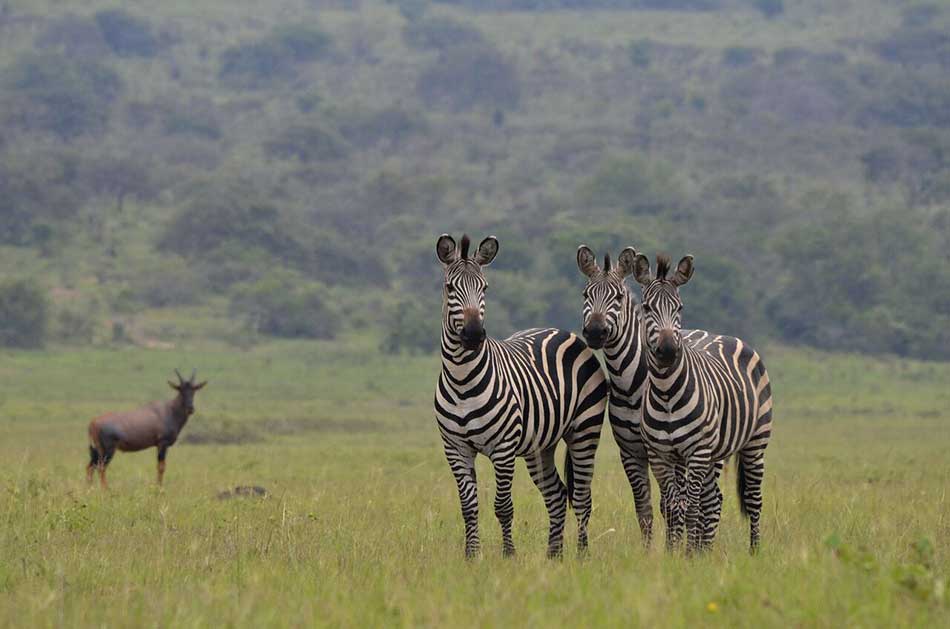 As Rwanda's tourism industry has grown in leaps and bounds, all eyes have been focused on the gorillas of the lush Volcanoes National Park and the cheeky chimps of Nyungwe Forest. But across on the northeast border of this small central African country, jammed up against Tanzania, lies one of the continent's most remarkable conservation success stories.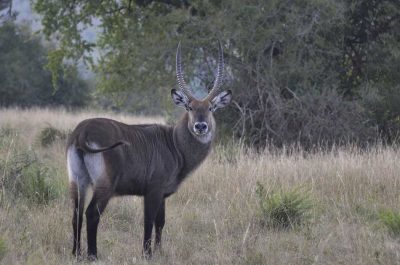 Akagera came under immense pressure in the late-1990s in the wake of the Rwandan civil war: it halved in size as land was allocated to farming, and poaching took a heavy toll on the wildlife. But thanks to long-term fun ding support from The Howard G. Buffett Foundation, since 2010 African Parks, in partnership with the Rwanda Development Board, have conserved, protected and rehabilitated this remarkable 100,000-hectare reserve.
Those who have dedicated the past eight years to this conservation work – think everything from fencing, to anti-poaching efforts, to game restocking – have seen this unique corner of Africa flourish into one of the region's undiscovered gems. Today, Akagera National Park is the largest protected wetland in central Africa, with a landscape ranging from woodland and open plains to swamp-fringed lakes. It's also Rwanda's only 'Big Five' reserve since the reintroduction of lion and rhino in 2015 and 2017 respectively.
The revitalised reserve is now proving to be a boon for the country's all-important tourism industry, with revenue trebling between 2010 and 2016. With more than 36,000 visitors in 2017 – half of them Rwandan nationals – numbers are on the rise and there is increased interest in this undiscovered corner of Rwanda.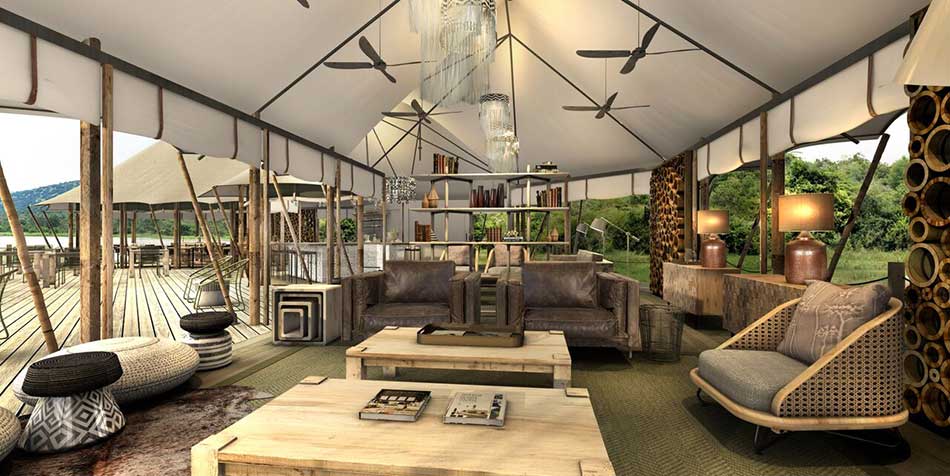 That interest has been piqued by the announcement that Wilderness Safaris will launch a brand-new lodge in the park in December 2018. A partnership between Wilderness Safaris, the Rwanda Development Board (RDB) and conservation group African Parks, the six-tented Magashi Camp will be situated in the northeastern reaches of Akagera.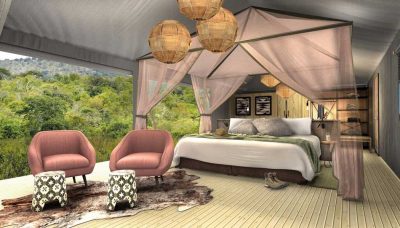 Magashi Camp will fall into Wilderness Safaris' "Classic Camps" portfolio, and is set to overlook Lake Rwanyakazinga, home to large number of hippos, shoebill stork, shy sitatunga, and some extremely large crocodiles. Guests will be able to explore the park on game drives, walks and boating trips. The Park is also set to draw adventurous twitchers, and boasts almost 500 species of birds.
"To date, the overwhelming focus on gorillas has caused many travellers to miss seeing the beautifully scenic and productive savannahs of Rwanda", said Grant Woodrow, Wilderness Safaris' chief operations officer. "Now, with the launch of Magashi, our guests will have the ideal opportunity to combine an extraordinary gorilla experience at Volcanoes National Park whilst staying at Bisate Lodge, with a spectacular savannah safari at Akagera… Rwanda offers a complete, stand-alone safari experience."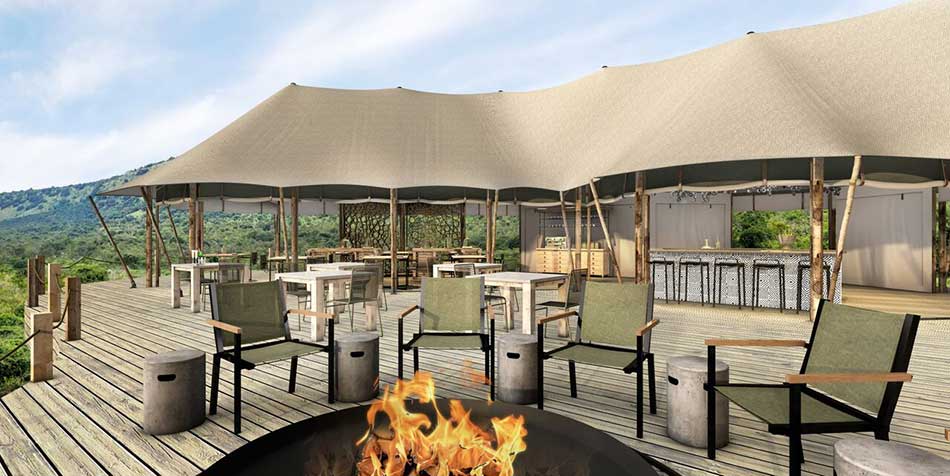 "We're extremely pleased to be partnering with Wilderness Safaris on the opening of Magashi Camp", said Jes Gruner, manager of Akagera National Park. "In just eight years, Akagera has become almost 75 per cent self-financing due to tourism, which also supports surrounding communities."
"The opportunity to use our model of responsible ecotourism to contribute to positive conservation and community empowerment in such a unique and exciting Rwandan environment is exactly why we do what we do", adds Woodrow.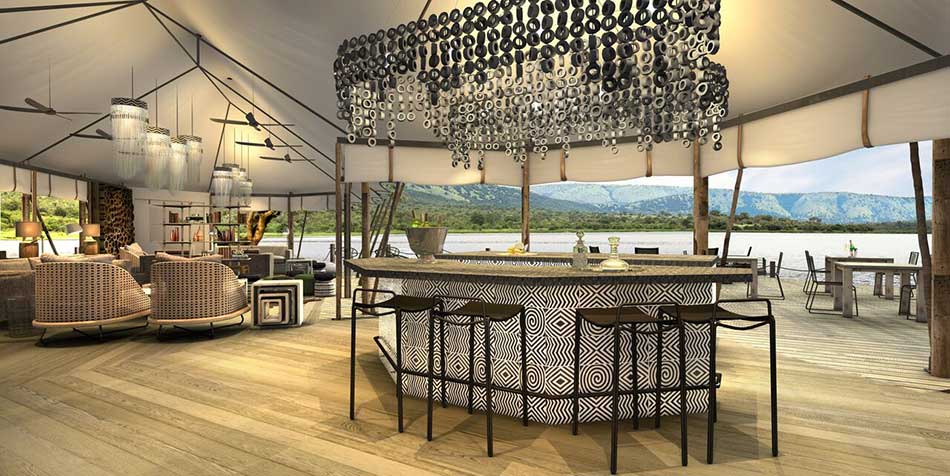 It's certainly a perfect example of sustainable high-end tourism directly supporting the ongoing conservation of Africa's wild spaces, and all eyes are on the upcoming opening. December can't come soon enough…
[Photos of Akagera National Park and renderings of Magashi Camp are all courtesy of Wilderness Safaris.]