KIGALI KOOL: HOW RWANDA'S CAPITAL IS CHANGING PERCEPTIONS
So many African nations suffer the indignity of being confused for one another by Westerners, while others are reduced to infamy via tragedy: Ethiopia's famine, the DRC's seemingly ceaseless conflicts. It's the nature of a continent even world leaders mistake for a country. Ignorance blotting out centuries of culture in a case of mistaken identity, proud countries incapable of stepping out from the dark shadow of a moment in their history. For Rwanda, their shadow remains the unspeakable 100-day genocide of 1994. Impossible – and neglectful – to forget, it shouldn't prevent the outside world from seeing beyond it. In the heart of the continent, this nation of 12 million is a prime example of contemporary Africa, a model for changing perceptions.
A symbol of hope, chasing an intimate encounter with the most majestic of apes has given the country a much-needed flow of tourism, yet its sophisticated capital is a worth getting to know. Immaculately kept, Kigali is a city on the up. It's noted as the safest on the continent (one report rated Rwanda as the ninth safest country in the world); known for its genteel landscaping and the shiny towers, afforded by the country's buoyant economy; its line streets, kept spotless by responsible litter disposal and monthly clean-ups by the city's citizens. A sign at Kigali airport's arrivals reads, "The use of non-biodegradable polythene bags is prohibited". It is illegal in the country to import, produce, use or sell plastic bags and packaging. 'Traffickers' might be fined or jailed, or even forced to make public confessions. An example for Africa? Here is a policy that should be an inspiration to the world.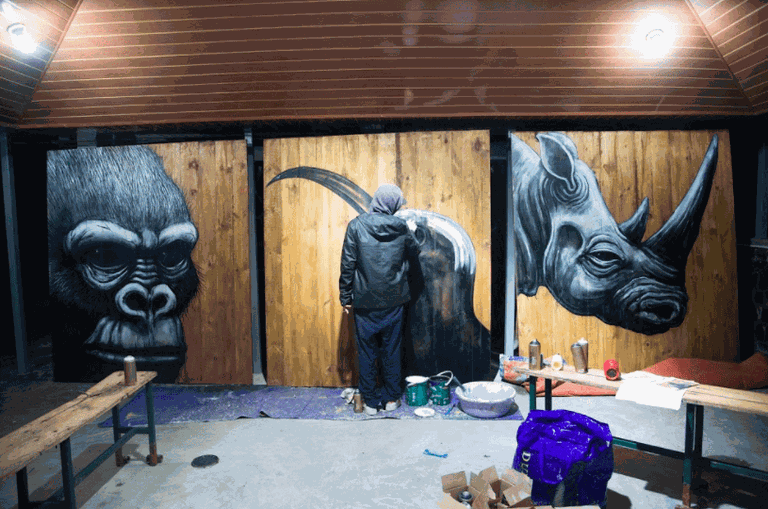 Clean Kigali most certainly is; but that is not to say that it is without character. Kurema, Kureba, Kwiga (meaning "to create, to see, to learn" in Kinyarwanda) is a community street art project that brings colour and creativity to the streets of the capital and beyond, while aiding in important social action. Its first undertaking – painted on government buildings and public spaces – sought to address HIV-related stigma through art. Collaborating with local and international artists  – including Belgian street art superstar, ROA – the project also engages in workshops, exhibitions and educational activities throughout 26 of Rwanda's 30 districts.
Democratising art and increasing awareness for important causes, Kurema, Kureba, Kwiga joins forces with Inema Arts Center, founded by artist brothers Emmanuel and Innocent Nkurunziza, and endearing community project, Niyo Art Gallery, in gracing Rwanda with one of Africa's most emergent art scenes. For those who want to get involved, guests at the exceedingly handsome The Retreat by Heaven can take an artist-led lesson at Nivo Art Gallery – one of a host of experiences that the boutique hotel arrange with impassioned locals.
"When we moved to Kigali 12 years ago, visitors came to see the gorillas and reflect on the past, but they didn't stay very long," says Heaven Boutique Hotel's Co-Owner Alissa Ruxin. "Now, there's live music spilling out of the cafés. Don't miss Nyamirambo, the city's vibrant Muslim quarter, and check out the Kimisagara Market – the Women's Center there does walking tours." Accompanied by a well-renowned restaurant that works closely and consciously with the local community and the Heaven Boutique Hotel, The Retreat is a fine hospitality project with social enterprise at its heart (Ruxin arrived in the country to volunteer for orphans of the genocide).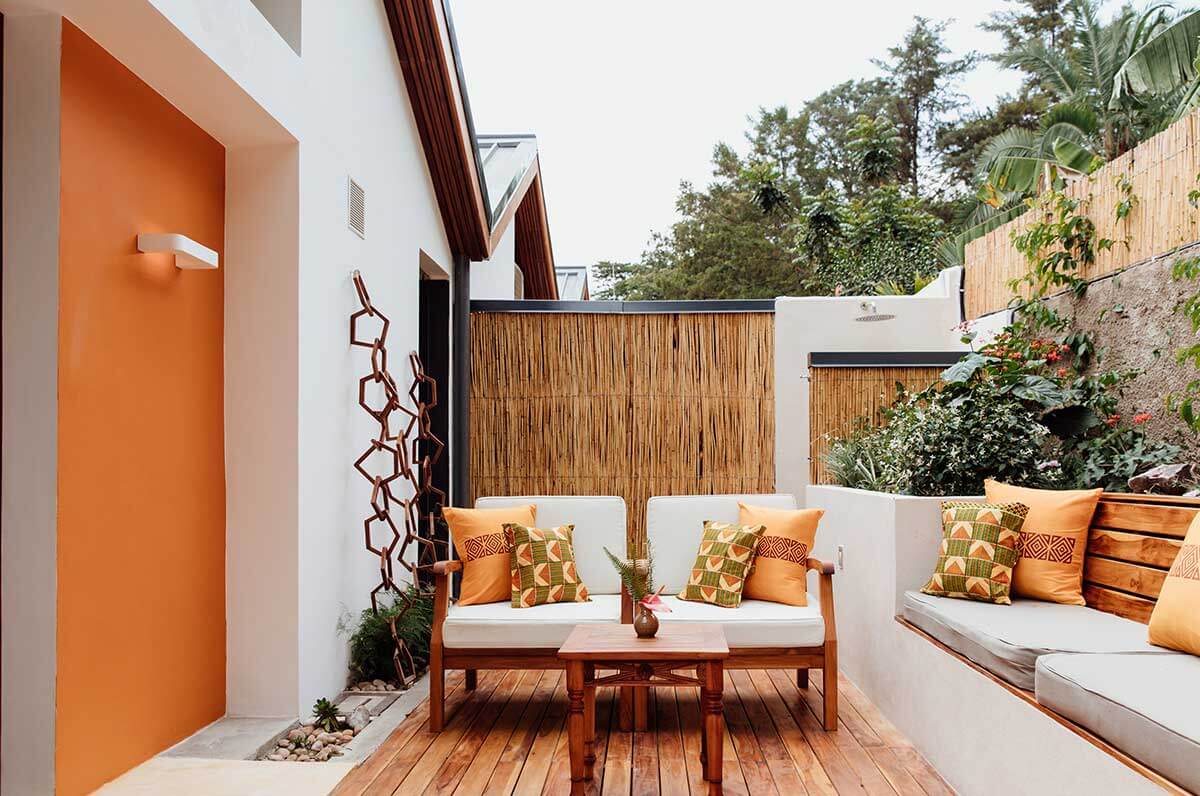 Heaven is joined by a new Radisson Blu, opened as part of Kigali's $300 million convention centre; the famed Hôtel des Mille Collines, the real Hotel Rwanda where 1,268 took refuge in 1994; and Kigali Serena Hotel in offering a high standard of accommodation for both business and leisure travellers. Out in gorilla country, though, bedding down for the night can be as exciting as an encounter with those charismatic primates. Enveloped by the drama of volcanoes and Afro-alpine forests, Wilderness Safaris' Bisate Lodge offers experiential and conscious tourism with impeccable style; opulent forest villas coalescing breathtaking design with environmental awareness. Designed by Johannesburg-based architect Nick Plewman with input from Rwandan fashion designer Teta Isibo, the styling is like nothing you could possibly imagine, having been built into the natural amphitheatre of an eroded volcanic cone. Coming soon, their Magashi Camp will arrive on the banks of Lake Rwanyakazinga, home to one of Africa's highest hippo densities.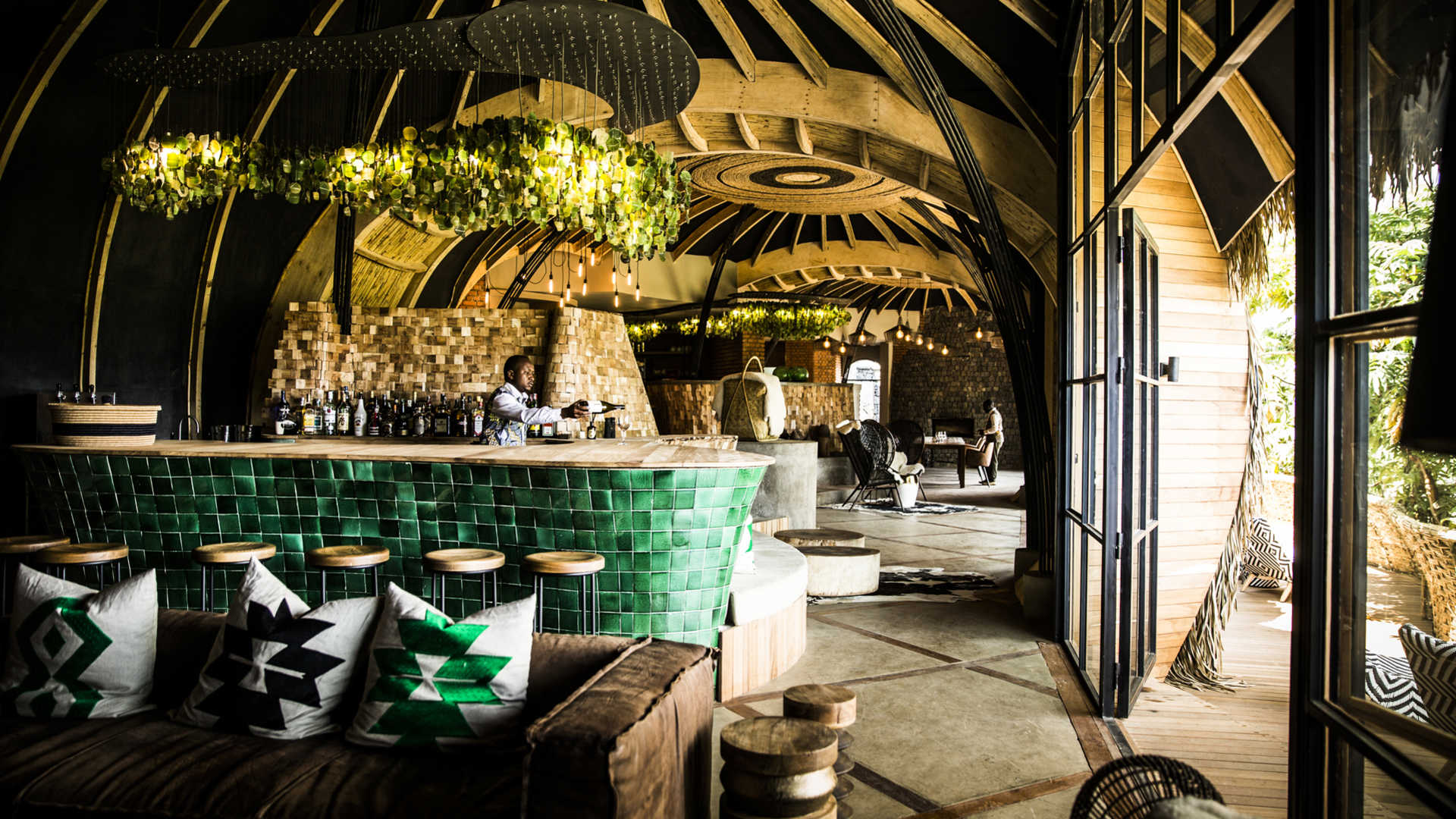 Known as the Land of a Thousand Hills, Rwanda's show-stopping landscapes and rich biodiversity are an insatiable lure for tourism, its three mammoth national parks home to everything from an estimated one-third of the worldwide mountain gorilla population; to savanna animals such as giraffes and elephants; to rare and endangered plant species, including many orchids and begonias; to  more than 700 species of bird;  to even the gravely endangered black rhino.
The volcanic soil in the rolling hills of this diverse countryside is also a fertile, breeding ground for another much-loved species: the coffee bean. Dating back to the 1930s when Belgium's colonial empire forced Rwandan farmers to plant an abundance of coffee trees, the country's growers have recently switched to producing the sort of premium-grade bean your local hipster coffee joint is painstakingly brewing over handmade artisan filters. Which takes us back to Kigali, where third-wave coffee is booming as locals get to taste their world-renowned export, just as those in a Melbourne or Portland might.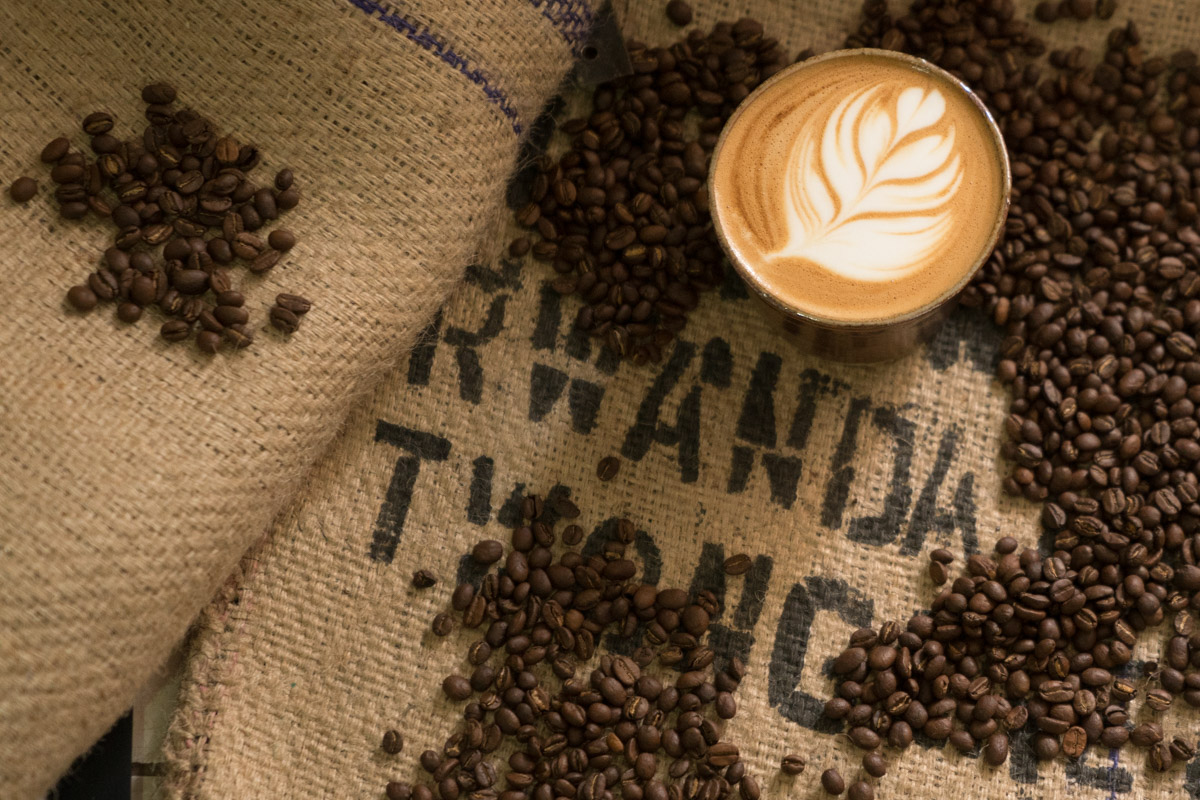 With tech hubs and startups abound in the Rwandan capital, it's no surprise that a raft of cafés would look to outside influence to heighten the beans grown in its rural regions. Sited above the Ikirezi bookshop, INZORA Rooftop Café offers views of the city and the tumbling landscape that engulfs it. First-grade coffee, too: its beans are sourced from Rwanda Trading Company's Nyungwe washing station, where more than 2,000 farmers bring their coffee cherries to be attentively sorted, washed and dried. Sourcing its coffee from farmers throughout the country and roasting them in-house, Question Coffee is another destination for caffeine fiends, its proceeds heading back to farmer training to improve quality and livelihoods.
Speciality coffee and street art, a flourishing internationally flavoured restaurant scene and empowered local artisans, Kigali is a cosmopolitan city that surprises all who encounter it. An international feel fused with distinct Rwandan culture, it's a fine place from which to embark on a tour of the country's inimitable terrain. Gorillas may be in the mist, but the haze has cleared over the country's fascinating capital.