A KEYNOTE LIKE NO OTHER: TSHEKEDI KHAMA, BOTSWANA GOVERNMENT MINISTER AND PASSIONATE CONSERVATIONIST
We Are Africa's ground-breaking un-conference FUSE has always prided itself on welcoming the brightest minds from across the vast and vibrant continent of Africa, facilitating powerful interactions between progressive figures from a range of industries and backgrounds. This year's We Are Africa is our biggest yet, and the profile of the FUSE keynote speaker reflects not just the growing stature of the event but also the priorities of an increasingly eco-conscious high-end travel industry.
Since becoming Botswana's Minister of Environment, Natural Resources and Conservation in 2012, Tshekedi Khama's passion for sustainable tourism and the preservation of his country's heritage have driven global recognition of his inspiring agenda. From spearheading a hunting ban and anti-poaching initiatives to encouraging local involvement in Botswana's tourism industry, he has worked tirelessly to further conservation efforts and FUSE is honoured to welcome him as this year's headliner.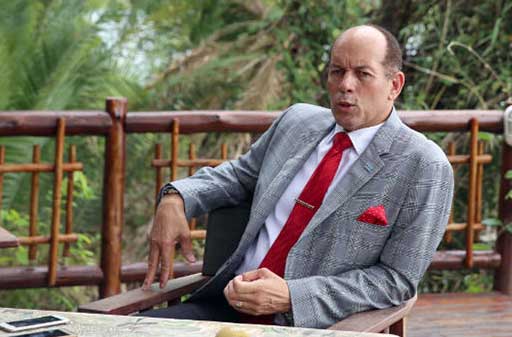 Botswana has received a number of awards and accolades during Hon. Khama's time in office, driven by his involvement in high-profile conservation organisations – chiefly the Giants Club Summit and Rhino Conservation Botswana. His wife, Thea, is also patron of the Global March on Elephants, Lions, Rhinos and Pangolin initiative and his brother, Ian Khama – former President of Botswana – is on the board of directors at US-based Conservation International.
But what can the high-end travel industry learn from this pioneering approach to conservation? Plenty, as it turns out. Botswana's steady economic progress married with its successful commitment to preserving its natural resources shows us that luxury travel and sustainable tourism are by no means mutually exclusive – far from it.
"I believe we are probably the best destination in the world with ecotourism"
Despite being one of the world's most sparsely populated countries, Botswana has developed one of the world's leading models of ecotourism by incorporating its wealth of natural wonders, which includes two UNESCO World Heritage Sites and two National Parks. One of these, Botswana's Okavango Delta – known as the 'Jewel of the Kalahari' for its rich wetland and proliferation of amazing wildlife – is a shining light, with all operators in the region encouraged to use solar lighting and recycled water.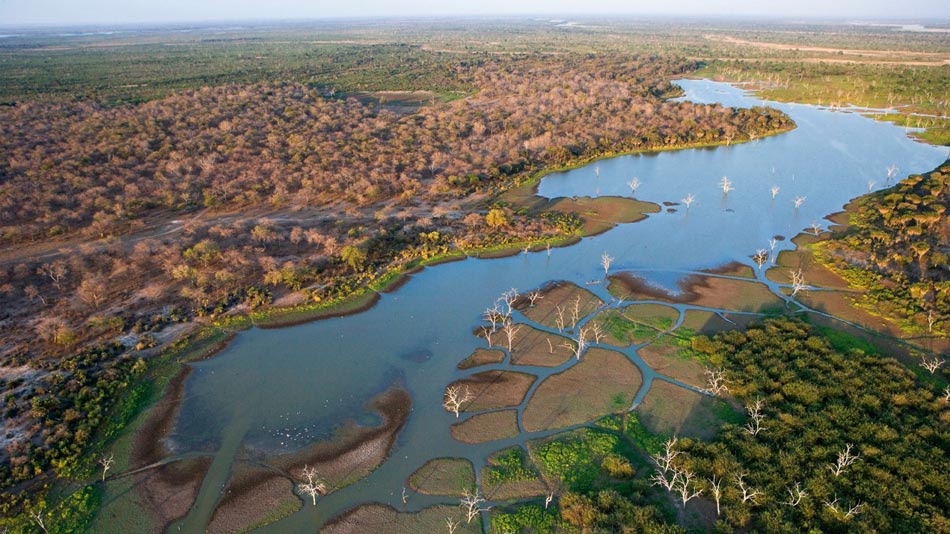 With some of Botswana's luxury travel companies reducing their waste footprint by as much as 95 per cent as a result of these innovations, a 2016 CNN article dubbed the movement "luxury with a reduced footprint", perfectly encapsulating the achievements of Botswana's high-end ecotourism and the path it illuminates for others to follow. The involvement of local communities has been particularly inspirational, with lodge operators preserving the country's array of wildlife and educating tourists – including children – about the importance of their environment.
"We have made a deliberate decision to grow tourism in this country and become imaginative in the way in which we're doing that", said Khama, "I believe we are probably the best destination in the world with ecotourism". A big claim, but the stats don't lie. Attracting up to 2.7 million tourists a year (comfortably outstripping its own population of 2 million), the tourism industry accounts for up to 14 per cent of the country's GDP, with as much as five per cent being specifically driven by ecotourism – not bad for a country with a population smaller than Paris!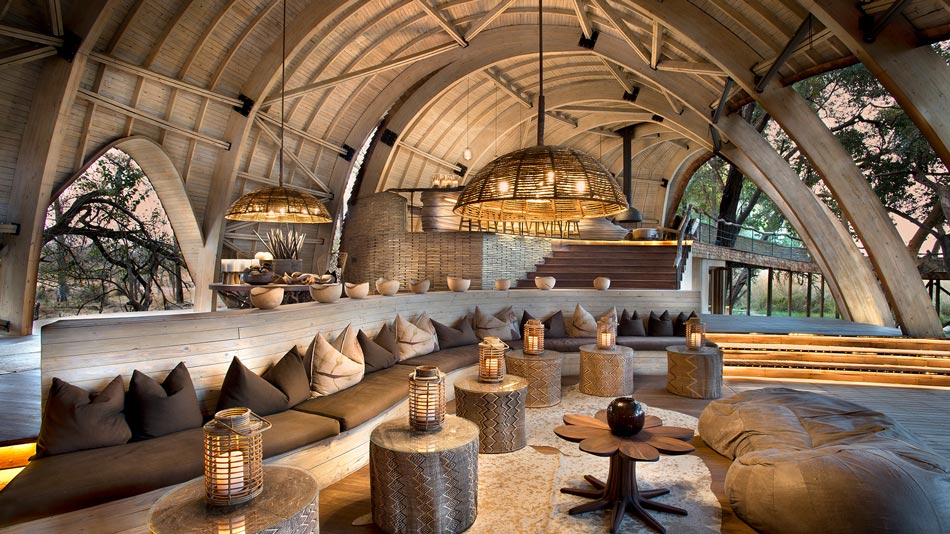 For the past five years we've been dedicated to setting light to a new vision of Africa, promoting sustainability alongside luxury contemporary travel, and this committed conservation champion has certainly blazed a trail for eco-conscious tourism and beneficiation in his native country and further afield. The future of luxury travel lies in sustainability, and as an industry we have a duty to lead the way – taking cues from such impressive examples.
His keynote speech promises to be an unforgettable hour.