JOZI'S FINE-DINING SCENE IS HEATING UP
It's with good reason that South Africa's Mother City has been hailed as the restaurant capital of the country. While Johannesburg's restaurants certainly offer a more pan-African menu, the city has long lagged behind in the fine-dining stakes.
In the 2017 Eat Out Restaurant Awards – the country's most respected culinary awards – one single up-country restaurant made it into the Top 10… And that was in the countryside outside Pretoria.
But the dearth of fine-dining options in Gauteng could soon be a thing of the past. David Higgs – once the chef behind Rust en Vrede, the acclaimed winelands restaurant – has set the bar high with his vibrant open-fire eatery, Marble, in Rosebank. Infusing a sense of culinary theatre and occasion to the experience of fine dining, it has become the go-to spot for power lunches and celebratory dinners in northern Johannesburg. This August will see him open a second restaurant, Saint, which promises more live fire and Italian-inspired dishes.
Come September, they'll both have stiff competition from chef Daniel Galmiche. This Michelin-starred chef, the man behind London's 190 Queen's Gate by Daniel Galmiche, will open The Gold Room in the new QSL private members' club. While the menu is under wraps, we can expect his passion for local produce to blend neatly with a fusion of fine-dining trends.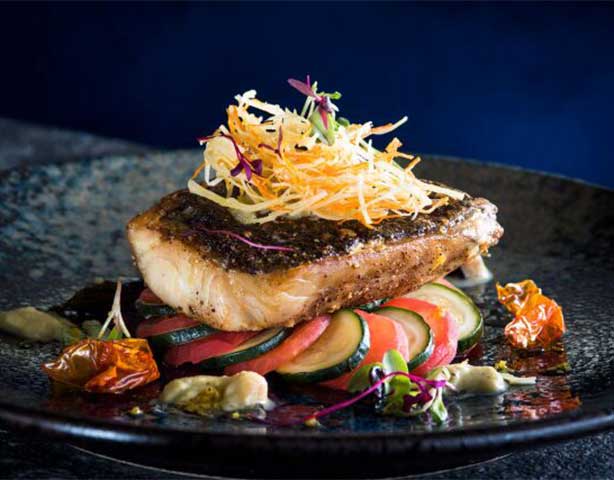 There's fusion of sorts at Coco Reinharz's new eatery, too. At his new restaurant, Épicure, the respected chef translates pan-African cuisine to a fine-dining setting. Despite only being open for a few weeks, it's already drawing a loyal following.
And the latest salvo in the fine-dining battle comes with the opening of Grei, the hotly anticipated new restaurant at the Saxon Hotel. This award-winning five-star property has long been one of the city's leading luxury hotels, and Grei (opening on 19 April) is set to cement it as a culinary destination in its own right.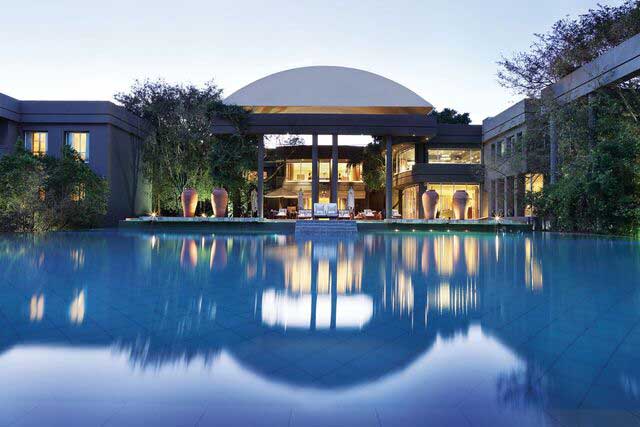 Grei, loosely translated from Portuguese as 'a society of people', will showcase Philip's knack for innovative flavour combinations and artful plating. Her new menu draws plenty of inspiration from the restaurant's own gardens, with a particular focus on the unsung heroes of the kitchen.
"We've always had the restaurant gardens and worked closely with heirloom vegetables, but realised that nobody ever focuses on the herbs that add so much flavour to the dish", explains Philip.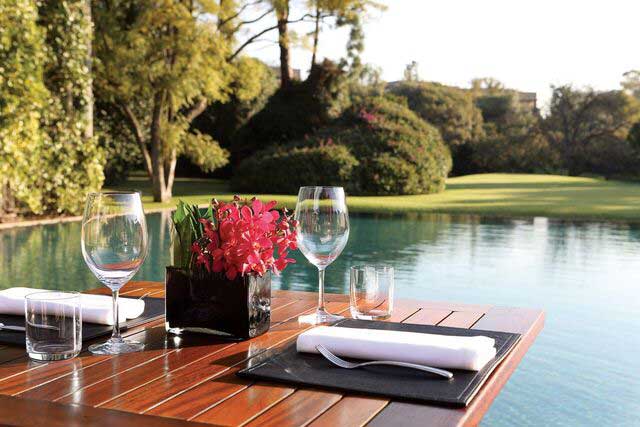 The menu at Grei will change all that, with Philip promising "a herbaceous journey through the menu. From the snacks at the beginning to the friandises at the end, there's a subtle herbal thread linking them all together."