WELCOME TO THE TRIBE: 3 AFRICAN BEACH RETREATS FOR JANUARY BLUES
Packed itineraries, dawn patrols and evenings punctuated by stargazing and night-time game drives; African safaris can be as exhausting as they are exhilarating. Thankfully – for those seeking pure escapism – the continent also boasts some of the finest beaches on earth, three of which are among our newest We Are Africa exhibitors. True seclusion is too often a pipe dream, but these hidden gems prove that intimacy and a wealth of activities can peacefully coexist.
NAME: Robberg Beach Lodge
LOCATION: Plettenburg Bay, South Africa
WHAT'S THEIR STORY? Crowd-followers go to Camps Bay; those in the know head to picturesque Plettenburg, a nature-rich hotspot on the 'Garden Route' with locals-only prestige. Comprised of four five-star villas, Robberg Lodge sits pretty on Plettenburg's Blue Flag Beach, flanked by lush vegetation, lagoons, and miles of rugged coastline. Steeped in South African hospitality – the brothers behind the brand spent childhood summers in the neighbouring beach house – it is also socially responsible, helping to preserve the myriad flora and fauna on its doorstep. Equipped with shaded pools and outside verandas, visitors can enjoy the most South African of pursuits – authentic braai (barbecue) – as well as Neapolitan mussels, caprice beef and traditional Malva pudding.
The Garden Route is arguably the world's whale-(and dolphin) watching capital; the Lodge lets guests decide for themselves without even setting foot in the sea, courtesy of two rooftop viewing decks. In the festive season, the Bay's population swells fourfold. With the world's second-mildest climate, there's no 'off' season, weather-wise, so avoiding the crowds – and catching an unobstructed view of the action – is easy.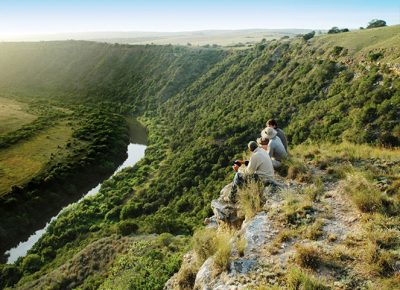 SOCIAL SPOTLIGHT
---
NAME: Meliá Zanzibar
LOCATION: Kiwengwa, Tanzania
WHAT'S THEIR STORY? Meliá Zanzibar is redefining all-inclusive, one vermillion sunset at a time – banishing any thoughts of watered-down cocktails and predictable itineraries. Encircled entirely by a natural coral reef, Meliá's piece de resistance is its unbroken stretch of pearlescent sand, a stunning beach even by Zanzibar's standards. The island's quieter, north east quadrant – where the hotel is located – provides a rich backdrop of culture and eco-diversity, from spice tours and deep sea fishing to UNESCO World Heritage sites.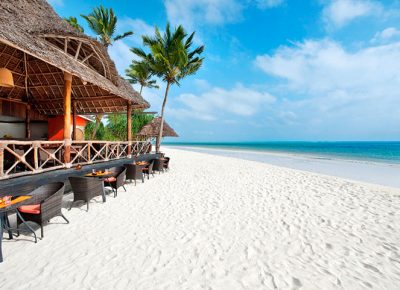 At nightfall, guests are invited to 'walk on water' – down to The Jetty, one of the resort's five restaurants, where tapas and sundowners await. And unlike many of its counterparts, it's not just for honeymooners. With five conference rooms and an open-air amphitheatre, it's the ideal business bolthole if you like your meetings with complimentary views of the Indian Ocean.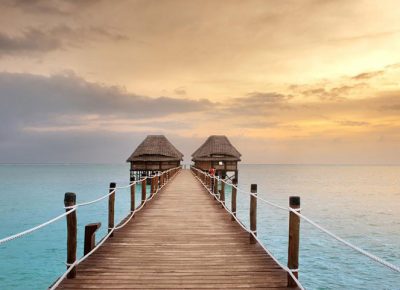 SOCIAL SPOTLIGHT
---
NAME: Thonga Beach Lodge
LOCATION: KwaZulu-Natal Coast, South Africa
WHAT'S THEIR STORY? "A civilised distance from civilisation" is how the Thonga Beach Lodge describe their location – and it's hard to disagree when you're sipping your morning coffee on the deck of a raised wooden hut, marooned among the thick, verdant forests of the UNESCO-protected iSimangaliso Wetland Park.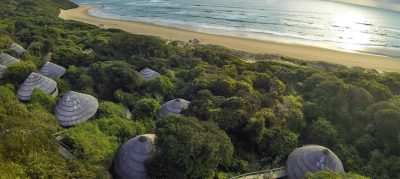 With an aesthetic that's part Robinson Crusoe, part five-star honeymoon suite, the Lodge has its eye trained firmly on environmental and social concerns, with the intention that it blends in, not jars with, its natural surroundings. This 'tread lightly' approach is evident in their use of natural fibres – think thatch, linen and reeds – and its immersion in the local Mabibi community, who own a 65 per cent share.
If guests do wish to leave their forest cocoon, over 1000 species of fish – plus snorkelling and deep-sea diving – await in the steps-away Indian Ocean, on the shores of one of South Africa's last unspoilt wilderness beaches.
SOCIAL SPOTLIGHT
https://www.instagram.com/p/BZ5WsyaBiUU/?tagged=thongabeachlodge