HOW AFRICAN ART FAIRS ARE BRINGING MORE TOURISM TO THE CONTINENT
London, New York, Paris and Miami. The world's most important art fairs are still largely held in the West – and even the rise of Art Basel in Hong Kong has done little to dent the idea that major international gatherings of curators, art critics and artists take place on European or American soil.
However, peek inside most galleries or museums, and you'll see that over the last few decades, the art itself has profoundly shifted: Western-centric museum collections are often considered outdated, and Asian and African art have shot up in value, with entire auctions in London and Paris being dedicated to art from China or parts of Africa.
However, as Frieze in London and New York; FIAC in Paris; and Art Basel in Basel, Miami and Hong Kong continued to dominate the international art fair circuit, certain observers began to question whether they were helping non-Western artists integrate, or whether they were continuing to enforce this glass ceiling at the top tier of the market.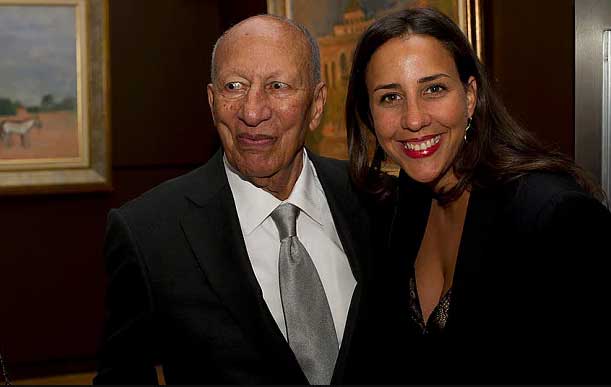 Touria El Glaoui was firmly in the second camp. The daughter of Moroccan artist Hassan El Glaoui and a figurative painter best known for his depictions of fantasia horsemen, she was well aware of the double standards often applied to artists from Africa. And having travelled extensively around the continent, she found herself becoming increasingly upset by the wealth of extraordinary art on display that never reached these fairs.
"When I first looked around and discovered how little attention was being given to African artists, I tried to find out why", she says. "Mainly because I was so surprised myself – surprised that there was all of this talent that nobody was paying attention to. And then I realised that access was the source of non-visibility. Which was when I came up with the idea of an African art fair in London. I knew nobody had tried it because there was still a lot of prejudice attached to the continent, but by bringing in a middle man, patrons would no longer need to fly to Nigeria or Ghana, and, hopefully, the art would shoot up in value."
And it did. The result of her efforts was the vibrant, creative and always-packed 1:54 African Contemporary Art Fair, held annually in Somerset House since 2013 and in New York since 2015. It has proved revolutionary in raising the profile of African art outside of the continent.
https://www.instagram.com/p/BeNLAZqF0xp/?hl=en&tagged=154contemporaryafricanartfair
El Glaoui has since been credited with inspiring the Venice Biennale to use an African curator – Okwui Enwezor – for the first time, who ensured his show was made up of more African artists than Venice had ever seen before. The famously Euro-centric Grand Palais later held a retrospective on Malian artist Seydou Keit, and last November, the art fair Also Known as Africa (AKAA) debuted in Paris. Alexandra Fain, who launched Asia Now ­– an Asian art fair that runs alongside FIAC in Paris each November – credited El Glaoui with giving her the idea to raise the profile of marginalised artists.
"I was living in London and could see that African artists were getting no visibility", El Glaoui says. "I wanted other people to see what I was discovering. I also knew how important it was to have international visibility. And in my discussions at the time, artists were saying that they couldn't sell work on continent, and that they needed to get it outside."
However, while it is undoubtedly positive that these artists finally have a platform in major world markets, is there a danger of African and Asian artists still being marginalised – just in a different way? Today, nearly all African galleries showing in London and New York during art week show at 1:54 rather than in the central Freize tents. Is this leading to a two-tier system where African artists are still excluded from the central stage?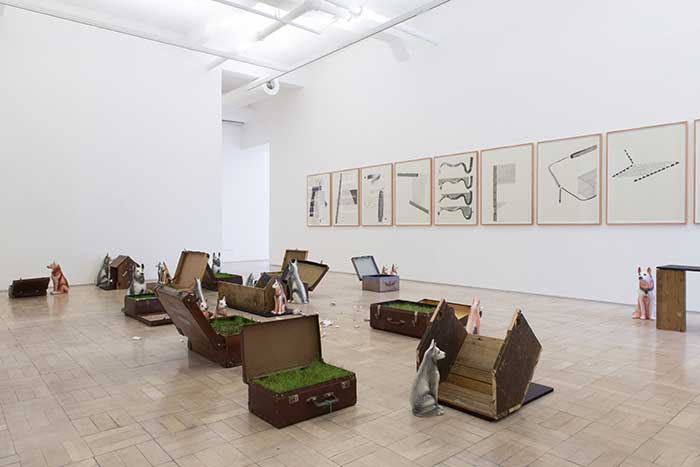 Joost Stevenson, whose gallery, STEVENSON, is one of the most notable in Cape Town, is unusual in that he chooses to exhibit at Frieze London rather than 1:54.
"We have been showing at Frieze since 2012, before 1:54 started, and it is where our artists want to be", he says. "At the risk of oversimplifying things, one could say our mission as a gallery has always been to bring art from our region firmly into the mainstream."
However, he refutes the idea that region-specific art fairs stop other artists from fully integrating into the international art market.
"1:54 is an important project, and has done much to increase people's awareness of art from our part of the world", he continues. "Getting accepted into Frieze is an incredibly competitive process – the fair only admits a handful of new galleries per year. They will never be able to accommodate the many galleries from Africa, nor all the galleries from elsewhere in the world with a focus on the region. Before Touria started her fair, these galleries did not have an obvious plan B. Now, they can come to London, do 1:54, and benefit from the immense concentration of art patrons and professionals that are in town during Frieze week. Of course, in an ideal world, Africa would no longer require a dedicated fair, but until that time, there is nothing wrong with what Gayatri Spivak called strategic essentialism."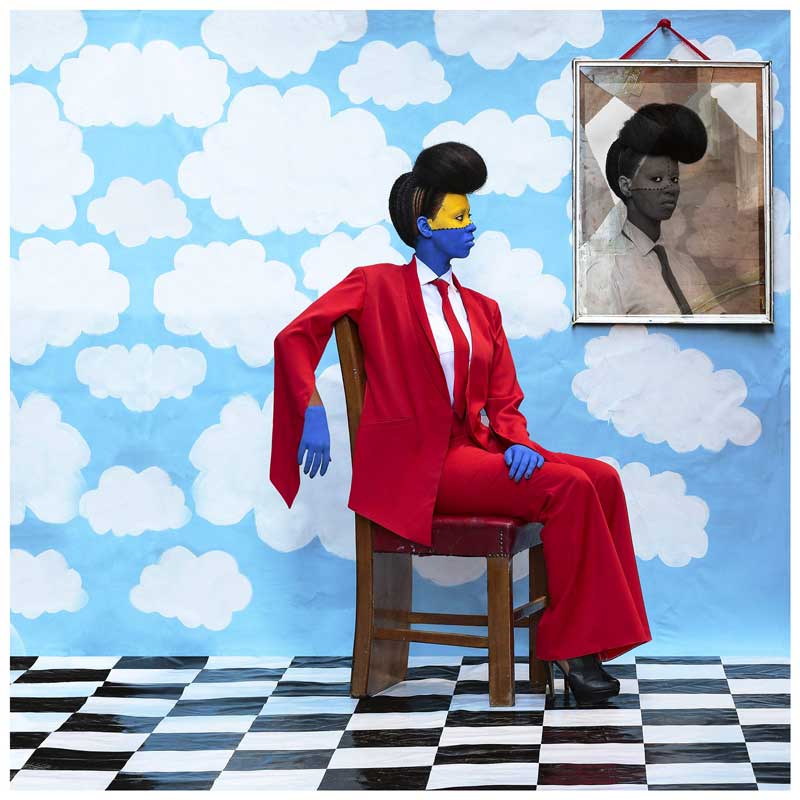 An analysis El Glaoui agrees with herself: "At Frieze or Art Basel, 0.05 per cent of the art is from Africa, and until those numbers increase, we are needed", she says. "My whole mission was to give visibility, but I don't want artists to have to choose between us. Do both. Or go to Basel or Frieze if you have the chance. The Goodman Gallery does some projects with us and some with bigger fairs like Frieze. It's their choice – they will meet great collectors there and get different type of visibility."
Much like the separate auctions that are still on offer, these regions-specific art fairs remain not only an inevitability, but a central component of the African art world – and will be until African artists are given the same prominence internationally as those already embedded in Western culture.
"Luckily, there are many thoughtful gallerists and informed curators at institutions across Europe and the United States that understand the complexity of our scene", says Boyland. "Certainly, their number has increased because of the hard work of curators like Okwui Enwezor, Hans Ulrich Obrist, Thelma Golden and Gabi Ngcobo, and artists like Meschac Gaba, William Kentridge, Julie Mehretu, Wangechi Mutu and Moshekwa Langa."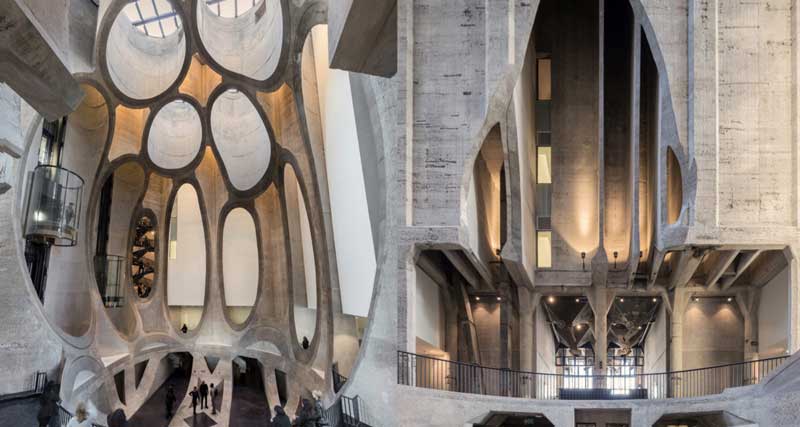 And as African art has risen to prominence in Europe, its skyrocketing value has allowed curators and gallery owners on the continent to fund movements on the ground. From the winding lanes of Addis Abba to the inner-city streets of Johannesburg, auction houses, biennials, art fairs and museums are opening up in their droves. Ghana saw a new fair, Art Accra, launch in 2016, while the Zeitz MOCAA Museum opened to much fanfare in Cape Town last September.
And even 1:54 is expanding, with its first African incarnation launching this February in Marrakech, fittingly the city in which El Glaoui was raised. Starting with 17 different galleries from around Africa and Europe, it will be the region's first major art week.
This in turn has led to art lovers travelling to Africa in their drives: combining the Cape Town Art Fair in February with a summer tour of the Garden Route; Joburg's September fair with a trip to the Kruger Park in spring; and Art Accra with a tour of West Africa. And savvy tour operators are finding ways of combining the bush and beach with a few inner-city galleries and major contemporary modern art museums.
And for Europeans looking to escape the harsh northern winter, the expanding 1:54 fair is just the solution, with its first African incarnation launching this February in Marrakech – the city where El Glaoui was raised. Starting with 17 different galleries from around Africa and Europe, it will be the region's first major art week.
"Interestingly, because Marrakech is French-speaking, we've had far greater interest from Parisian galleries and those from the Middle East, which takes the fair in a whole new direction", she explains. "We have succeeded in raising the profile of African art in the West. Now we need to bring the art world to Africa."