DOING WELL BY DOING GOOD
Sustainability. Community development. Economic upliftment. Social responsibility. It's all but impossible to be a player in Africa's eco-tourism space without talking a good game in channelling some of the profits back into local community development. And yet, for many operators, all that talk is precisely that: all talk and no action.
Happily, there are corners of Africa where future-minded eco-tourism companies are leading the way in ensuring tourism brings tangible benefits to local communities.
Alongside the likes of andBeyond's Africa Foundation and Wilderness Safaris' Wilderness Wildlife Trust, the Wolwedans Foundation is a prime example of commercial operators using a buoyant eco-tourism industry for the greater good.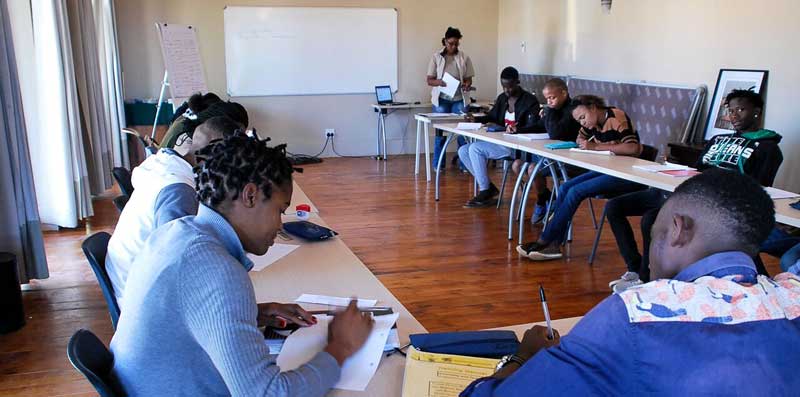 Established in June 2010 by NamibRand Safaris (Pty) Ltd, "the aim of establishing the Wolwedans Foundation Trust was to have an entity through which it can handle its corporate social responsibility commitments", explains Marilyn Eibes, Wolwedans Foundation Coordinator. "The Wolwedans Foundation Trust has three core pillars upon which it stands and operates – these being community, conservation and culture. These are the areas in which the Wolwedans Foundation would like to make a difference in Namibia."
While the Foundation's conservation and cultural work is impressive, in Namibia, it is particularly blazing a trail with its impressive community projects.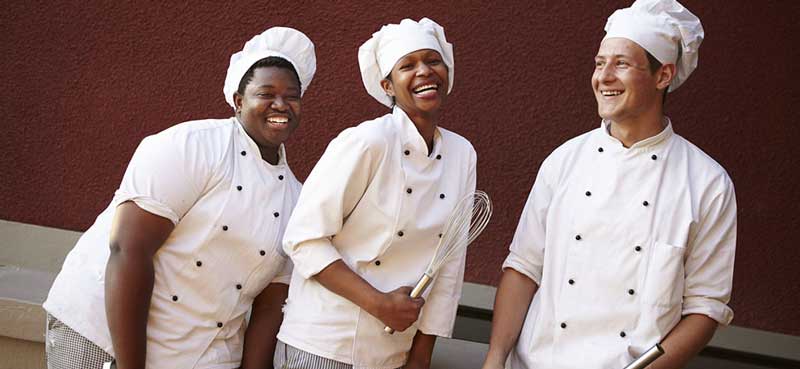 "People matter", says Eibes. "We want our team and all Namibians to enjoy improved livelihoods and practise sustainable lifestyles. We commit ourselves to this goal by prioritising human resource development, social upliftment, sharing economic opportunities, and encouraging others to help build a better tomorrow."
An excellent example of that is the Namibia Institute for Culinary Education (NICE) in Windhoek, which provides vocational training in hospitality and the culinary arts. A theory and practical course covers everything from kitchen skills to restaurant management. Operating in conjunction with the Desert Academy at Wolwedans in the NamibRand Nature Reserve, trainees are also able to incorporate real-world experiences into their 28-month learnership.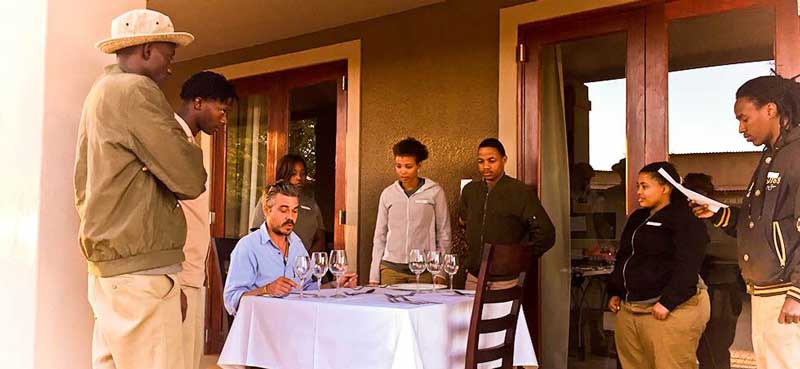 The Desert Academy is a key pillar in the work of the Wolwedans Foundation, providing vocational training for young Namibians in everything from hospitality to general maintenance. Since its establishment in 2007, the Desert Academy has provided NQA-accredited training – and a future filled with opportunities in the tourism industry – for more than 250 young Namibians. Both NICE and the Desert Academy are accredited and supported by the Namibian Training Authority.
The Desert Academy has also expanded to offer the National Vocational Certificate in Facility Maintenance, while the Foundation is increasingly focused on the immediate communities surrounding the dramatic lodges of the Wolwedans collection.
That includes spearheading local clean-up and recycling initiatives, as well as providing support for a fledgling community-run laundry business… With the Wolwedans lodges and other local hospitality operators as customers.
While charity may begin at home, long-term sustainability is key. Until now, the vocational training and other conservation is a share of the tourism receipts that has directly funded projects, but the focus for the future is to create self-sustaining, community-led businesses.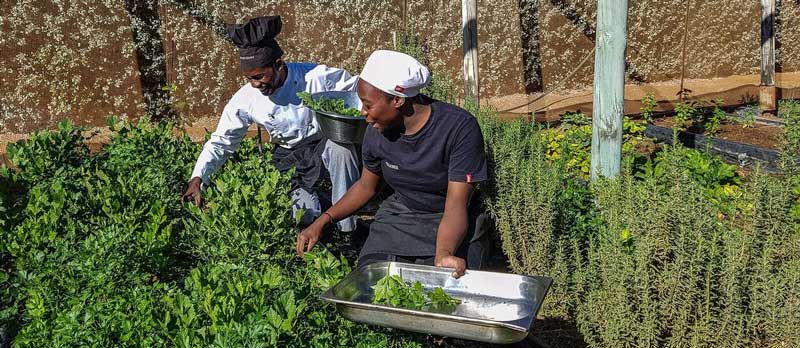 "The Foundation is very determined to leave a lasting footprint in the training industry and the community of Maltahöhe", says Eibes. "However, it is very important that the Foundation embarks upon projects that are sustained beyond any donor funds. Thus, the main aim for the Foundation currently is to identify projects that are small, yet impactful, and ensure that strong emphasis is placed on enabling the project to sustain and maintain itself."
While the wide-open landscapes are reason enough to visit the rolling dunes of Namibia, visitors to this arid corner of Africa can be assured that a share of their tourism dollars is helping to uplift the lives of those who call these deserts home.
[Photos are courtesy of the Wolwedans Foundation]