Case Study: Becoming Tswalu
The Kalahari is a massive stretch of land, covering over 900,000 square kilometres of Southern Africa. Defined by its unique semi-desert vegetation and ubiquitous red sand, the region was previously a haven for wild animals, but the fencing and grazing imposed by generations of farming have restricted their movement and gradually led to their decline. The challenge now is to return this remarkable landscape to its natural state.
That is the mission of Tswalu; a vast private game reserve in the southern Kalahari. The reserve, formed by consolidating 43 ecologically degraded cattle and sheep farms, is dedicated to regeneration by removing fences, reviving biodiversity, and restoring this fragile ecosystem. As one might imagine, it's a complex task.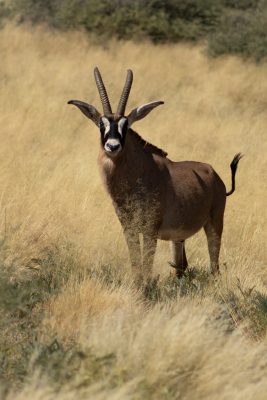 Conservation first
To support its conservation efforts, Tswalu offers exclusive access to South Africa's largest independently protected area. But managing luxury tourism in such a remote location brings a whole other set of challenges.
Staff accommodation, availability of talent, procuring local ingredients, community welfare, energy and water supply, and the cost of fuel are just a handful of considerations that affect Tswalu's operational efficiency. Not to mention research projects, rainfall, and the many other factors that feed directly into conservation work.
It's a constant balancing act, considering factors like culture, climate, community and commerce, all while striving to conserve the area. Getting it right requires smart management, teamwork, and a holistic approach.
That's where Weeva comes in.
Weeva's sustainability management platform is designed to make operational efficiency and resilience more accessible and achievable. Prince Ngomane, Sustainability Officer at Tswalu, relies on Weeva to gather data in real-time from every department of Tswalu's operations and get the full picture of the business. By having all the information in one place, Prince can make informed decisions and steer the business in the right direction.
He uses Weeva to measure, assess and make changes whenever necessary. In doing so, he can help Tswalu to confidently define their regeneration journey and to set an example of what sustainable tourism looks like.
It's a subtle difference, but by constantly improving through the application of data, Tswalu remains true to its mission while making well-informed decisions for the future. Seeing this in action is a big part of the appeal for both staff and guests, who appreciate that decisions are based on verifiable facts in the interests of a bigger plan. In Prince's own words: "We need buy-in from our guests. We need to share this journey with them and everyone in this enormous ecosystem. And we need to keep learning and improving as we go."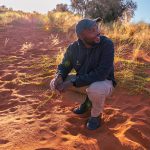 A story is great. A true story is better.
Anyone can talk a big game, but at some point, you need to back it up with action that can be proven. With Weeva, Tswalu isn't just making promises to itself, its guests, or the conservation and ecotourism community. They're backing up their ideals with transparency, consistency, and facts. And this is a regeneration story that gets everyone excited.