Honouring the tribe: Grace Leonard Celebrated for Extraordinary Leadership
The We Are Africa Awards returned in honour of the tribe that made achievements across four unique categories in African travel over the last 3 years. The Awards Ceremony was celebrated on the opening night of We Are Africa 2023 at Cabo Beach Club.
The first award of the evening was for Extraordinary Leadership; Honouring the individual who has made a contribution to growing Africa's reputation as a high-end travel destination and shaping Africa's future for the better.
We received incredible entries from the tribe making it difficult to narrow down to just 6 shortlisted nominations per category. Once our shortlist was established we asked our esteemed media to vote for their winner and runner-up in each category.
Here is your We Are Africa Awards 2023 Shortlist for Extraordinary Leadership: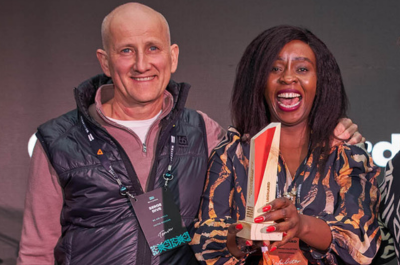 Grace Leonard | Elewana Collection
Michael Lutzeyer | Grootbos Private Game Reserve
Ingram Casey | Escape+Explore
Jonathan Mutisya | Finch Hattons Camp
Sara Gardiner | Matetsi Victoria Falls
Robert More | MORE Family Collection
Read each shortlisted nomination by clicking here
With Grace Leonard from Elewana Collection honoured with the 2023 Extraordinary Leadership Award.
The Extraordinary Leadership Award is a testament to Grace Leonard's remarkable journey, marked by ground breaking accomplishments, industry leadership, and unwavering ambition. We caught up with Grace and found out more about her journey and her leadership style.
"My leadership journey has been one marked with many key milestones. Growing up in the small town of Maralal in Samburu County, Kenya humbled me.
One day I saw ladies guiding guests, plus one who was in charge of the activities, and I was in shock! This ignited a spark within me.
I started in Sales & Marketing in the Telecommunication Industry before making the decision to follow my heart to the Hospitality industry in Tanzania.
I was lucky to join a respected luxury hospitality conservation company in the Serengeti National Park where I gained invaluable experience in various departments which helped me grow and taught me many things. After 8 years of working in the Serengeti, I returned home to Kenya and joined Elewana Collection as Relief Manager for Elewana Tortilis Amboseli. I now work as the Camp Manager at Elewana Elsa's Kopje Meru.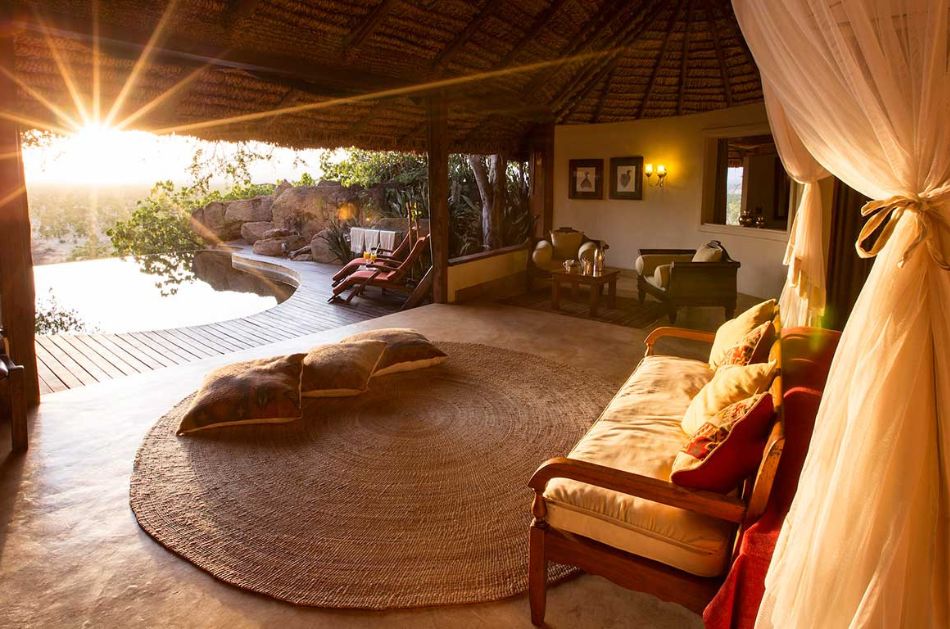 The support we continue to receive from local partners is immeasurable, and it will help us all achieve this dream of preserving the unique environment that we operate in. We are grateful to the Land & Life Foundation, the Born Free Foundation and Kenya Wildlife Service for their continued support.
When I look at my leadership style and influences I feel effective leadership is about communication, being 100% present, vision, growth, positive recognition, empathy, humility, and having mentors both male and female.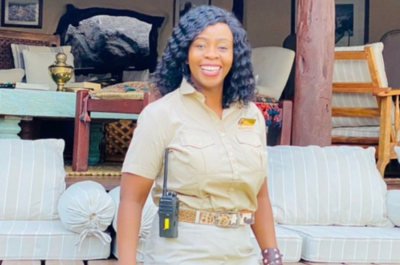 Leaders should be aware of their values, their strengths, and areas for improvement as they grow as a leader. Value-driven leadership inspires others to adopt those values as their own. You will fail at some point in your career as a lodge manager, but keep working and learn from your mistakes.
Transparency and honesty are characteristics that gain trust, as well as accountability and integrity. Empower and grow your team.
The pandemic has brought a revolution in the hospitality industry, resetting the button of business engagements, and requiring leaders to "be human" and act as role models by being compassionate.
Elewana Collection is dealing with the cost of living rising every other day, and mothers are spending long durations of time away from their families. The industry's role in promoting diversity is to develop a strategic plan that exemplifies an all-inclusive philosophy and to create a foundation upon which to build a diverse workplace.
I am grateful to We are Africa for giving me this award. A big thank you to all that voted for me. Asante sana. The Extraordinary Leadership Award is dedicated to the young African girls walking to schools each morning and carrying heavy backpacks full of books, but never without a smile!"