PARTNERSHIPS DRIVING TRAVEL
The core ethos of We Are Africa challenges outdated travel tropes in African travel. Each year high-end travel brands gather in Cape Town, South Africa to Encounter the Extraordinary.
A strong partnership has formed with many important stakeholders throughout the continent. One of the most important partnerships that aligns well with our mission is South African Tourism.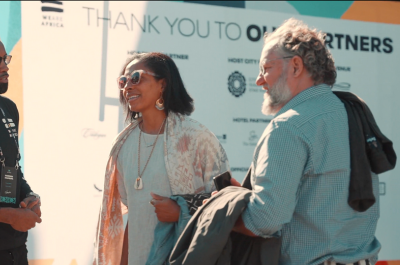 South African Tourism's goal is to make tourism the leading economic sector in South Africa and, by doing so, promote the sustainable economic and social empowerment of all South Africans.
South African Tourism provides support at every level, using their expertise, strategic planning and destination knowledge to ensure that every trade show they support in South Africa is a special experience.
The historical partnership between SAT and We Are Africa seeks to contribute to increased GDP growth, sustainable job creation, and redistribution and transformation in the industry through:
Inviting a vast array of high-end global buyers to South Africa to meet high-end travel brands
Driving tourism to South Africa in 2023 and beyond
Increasing the geographic spread, length of stay and spending of all visitors
Improving seasonal arrival patterns
Working to transform the industry so that historically disadvantaged South Africans may benefit from the sector
Each year We Are Africa runs concurrently with South African Tourism's Travel Indaba, the synergy between both shows allows for maximum business potential and tourism growth to the continent with minimal buyer overlap. By working together we can take African travel to new heights.