MEET THE MEN IN GREY SUITS: THE SHARK SPOTTERS OF CAPE TOWN
Gaze out over Cape Town's False Bay on any given summer afternoon and the beaches of Muizenberg, Fish Hoek and St. James are bound to be jammed with beachgoers frolicking in the waves.
Unlike the trendier Atlantic seaboard – where the frigid seas keep all but the hardiest on dry land – the warm waves of False Bay draw crowds of families, swimmers and surfers. But these warm waters are also the reason the Bay is home to a sizeable population of Great White Sharks, drawn here by large seal colonies and rich sea life. While shark attacks here are rare – only two fatal incidents in more than a decade, according to the Global Shark Attack File – since 2004 a groundbreaking project has worked tirelessly to keep locals and tourists safe in the seas.
Run in partnership with the City of Cape Town and the Save Our Seas Foundation, Shark Spotters is an independent non-profit organisation that employs a remarkably simple solution to keep water users and sharks safely apart. Spotters posted on the mountains above eight city beaches keep watch for approaching sharks, with a system of flags on the beachfront informing surfers and swimmers if the waters are clear, or if sharks have been seen in the area. When a shark has been spotted, a siren sounds to tell people to clear the water. As soon as the shark has safely passed, swimmers are allowed back in the water.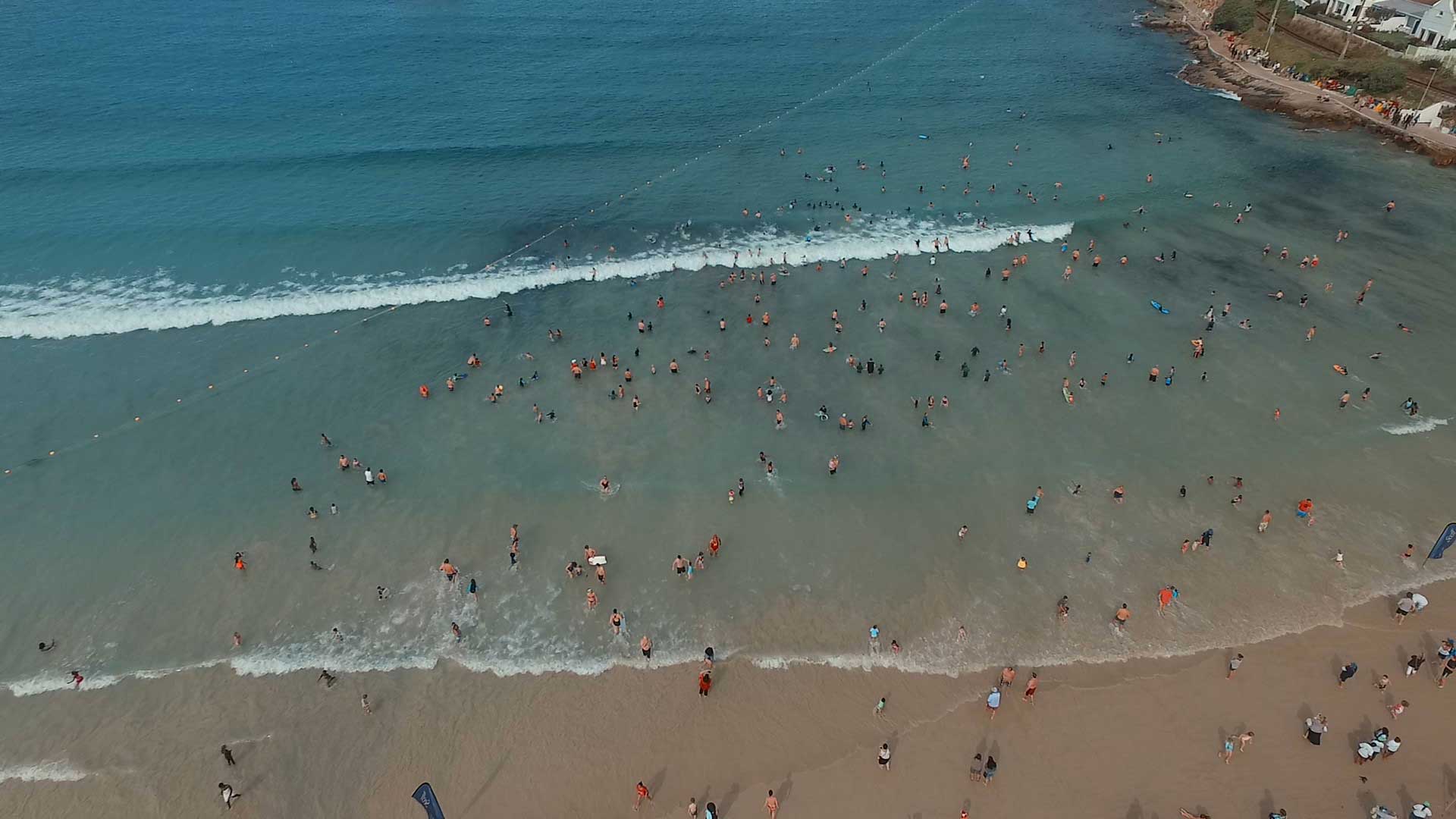 Currently the spotter program operates at eight city beaches: Muizenberg, St James/Kalk Bay, Fish Hoek, Noordhoek, Kogel Bay, Clovelly, Glencairn and Monwabisi. "These locations were strategically chosen as the sites with the greatest spatial overlap between people and sharks; beaches with higher levels of both shark and water user activity," explains Sarah Waries, Project Manager for Shark Spotters. "This ensures we are using our limited resources in the areas where people are most likely to encounter a shark."
Those resources comprise a team of 45 people, including shark spotters, management and a boat crew that deploys an eco-friendly non-lethal exclusion net offshore of Fish Hoek beach each day. The City of Cape Town and the Save Our Seas Foundation provide most of the funds for the project.
Although attacks remain rare, the Shark Spotters have reduced the odds of an incident substantially, says Waries: "Since the program began in 2004 we have recorded over 2050 shark sightings at our operating beaches, with just over half of all sightings resulting in a temporary beach closure where the shark has been in an area that posed a potential threat to water users."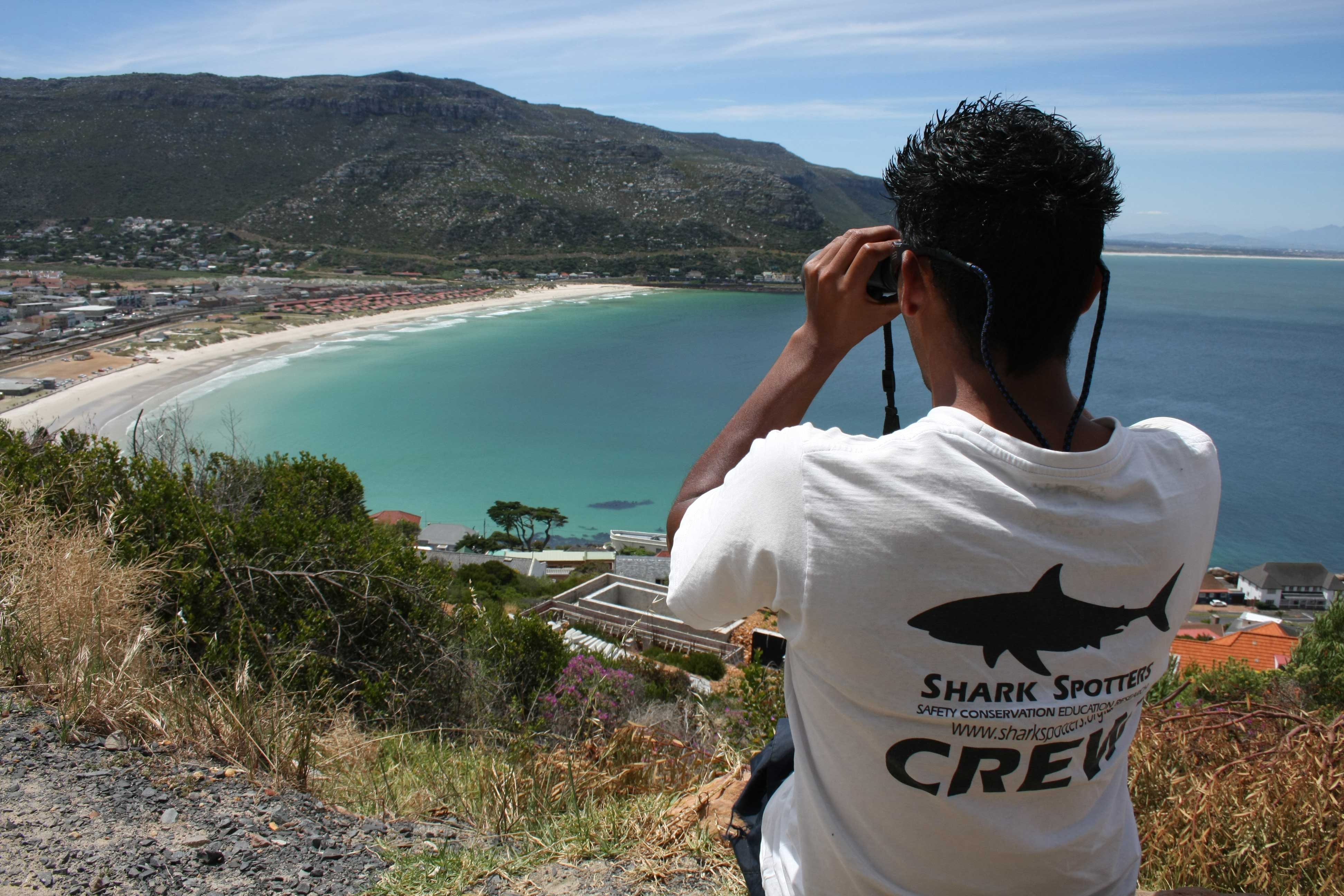 While removing the threat to water users is paramount, the spotting program has also delivered valuable research into the movements of False Bay's population of endangered Great White Sharks. "This research informs conservation and management strategies, public safety policy and education and awareness campaigns," explains Waries.
And while the system of flags and sirens has become second nature to regular beachgoers in Cape Town, visitors to the city can also now tap into an easy-to-use smartphone app [iOS and Android, free]. The app provides real-time information from on-duty spotters about shark sightings, sea conditions and lunar phase "to help [water users] make a personal assessment about shark risk when entering the water," says Waries. "The app also provides users with safety tips to reduce their risk of encountering a shark, as well as information about shark activity in Cape Town and the different aspects of the Shark Spotters program."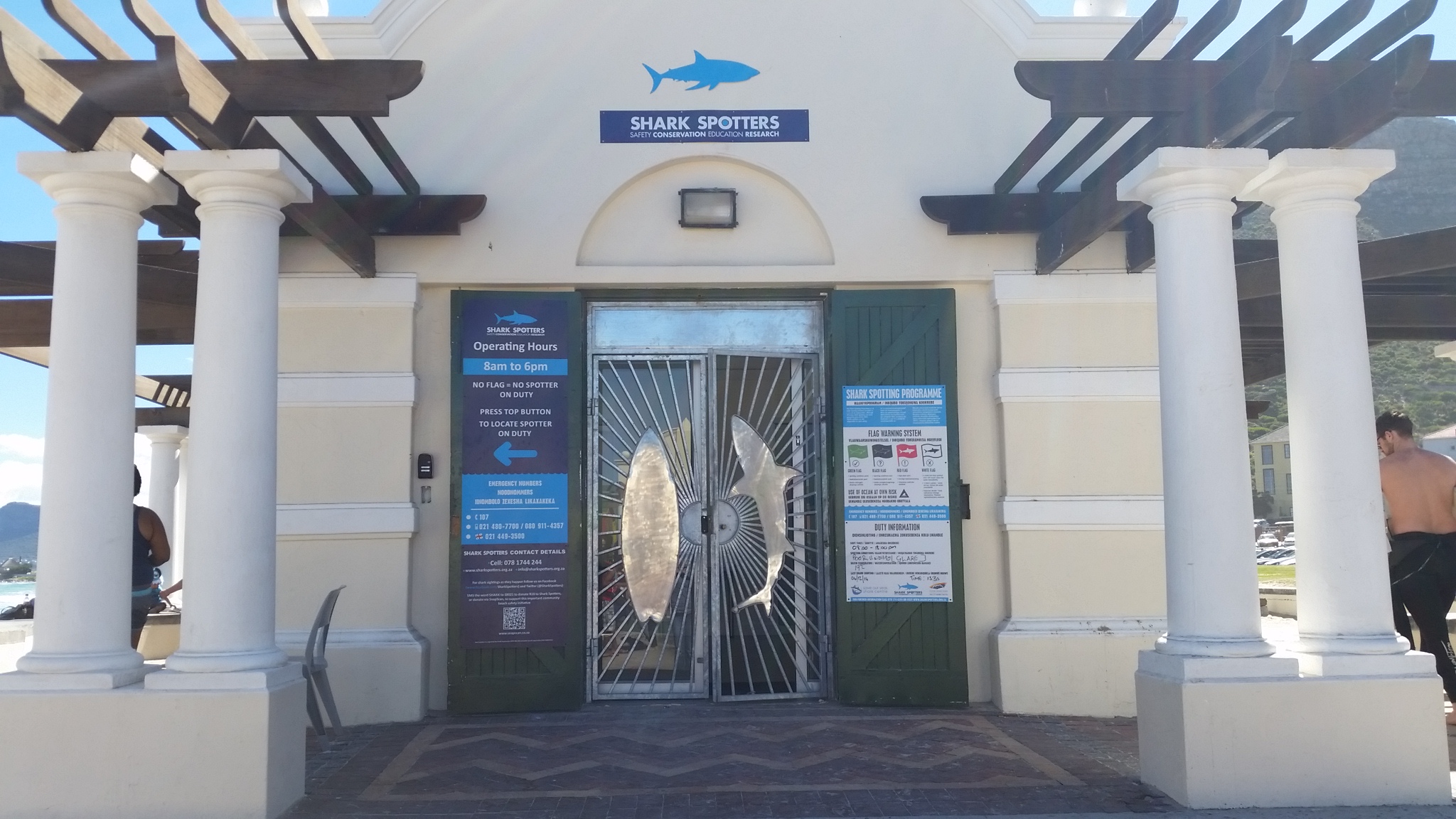 This innovative approach has seen the Shark Spotters team invited to advise and offer insight into beach safety at shark hotspots worldwide, from Cape Cod in the United States to Queensland, Australia. Authorities from Reunion have also visited the program to see what solutions it may offer the island, where frequent shark attacks have put the lucrative surf-tourism industry on hold.
Despite the attention and plaudits, the dedicated team of Shark Spotters remain focused on keeping local waters safe. Come rain or shine, on the mountainsides above False Bay the Spotters will be out, binoculars in hand, keeping an eye out for the 'men in grey suits'.