PROTECTING PANGOLINS, SCALES N ALL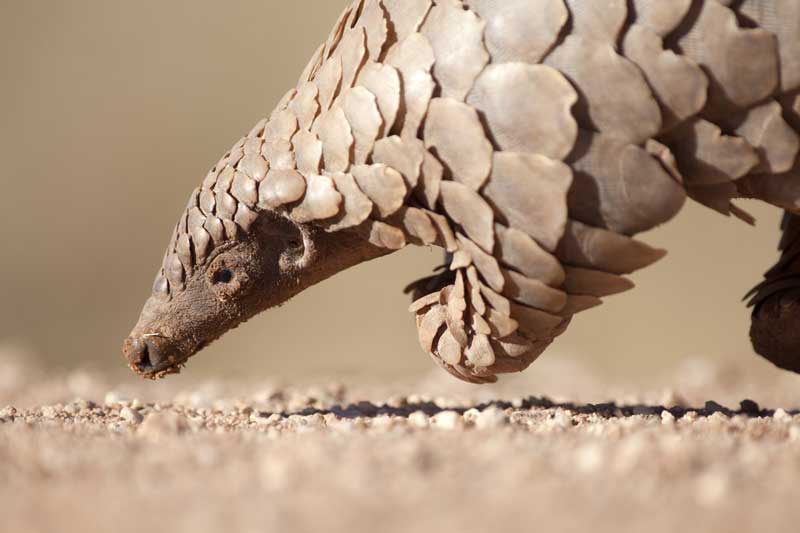 Unlike the majestic elephant or rhino, the unassuming pangolin isn't a natural poster animal for anti-poaching campaigns. Yet that is what it is becoming, largely due to widespread reporting that it is currently the world's most trafficked wild mammal.
Why? Because pangolin scales are made of keratin, the same material as rhino horns and human fingernails. The medieval-looking animals, of which there are eight species split evenly across Africa and Asia, are the only mammals entirely covered in scales. Ironically, this 'armour' is meant to act as their protection.
Like rhino horn (but not our fingernails), pangolin scales are used in traditional medicine, mostly in China and Vietnam, where they sell on the black market for over US $600 per kilogram. Their meat is also considered a delicacy in both Asia and Africa.
Exact figures are difficult to ascertain, but it's estimated that over one million pangolins have been trafficked illegally over the past decade. A recent study by the University of Sussex working with researchers in Africa suggested between 400,000 and 2.7 million pangolins are hunted in central African forests annually.
Increased Awareness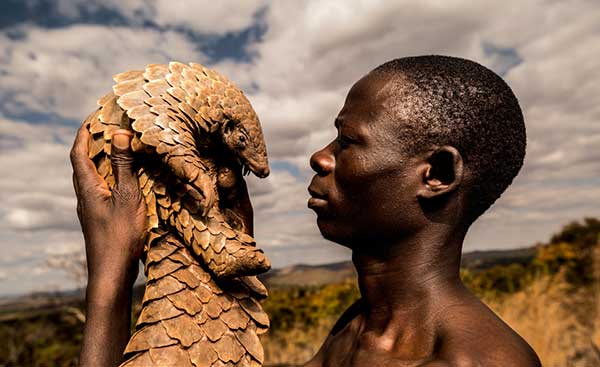 Prompted in part by the reclassification of two types of Asian pangolin as critically endangered, there has been an uptick in activism, press and social media coverage.
Striking photography – such as Adrian Steirn's 'Pangolin Men' – have made the animals more recognisable and given their plight a vehicle on social media and in the press. The seventh World Pangolin Day was marked on 17 February this year.
In 2016, over 180 countries at the Convention on International Trade in Endangered Species (CITES) agreed to end international trade of all pangolins by offering them the highest level of protection.
In a new twist on tradition, earlier this year the new Zimbabwean President Mnangagwa was introduced to a pangolin by the Tikki Hywood Trust; it is customary for a president to be given a pangolin as a symbol of luck and respect, but this one is currently being rehabilitated and will eventually be released back into the wild. Zimbabwe now has Africa's highest conviction rate of pangolin-related crimes.
The Role of Tourism
For many wildlife lovers, spotting a pangolin in the wild is on a par with sightings of lions and elephants. Lodges such as Tswalu Kalahari are in the position to make that happen, and, more importantly, to introduce pangolins to guests who otherwise would have known little about them.
Tswalu is based in the South African Kalahari Desert on the largest private reserve in the country. They have funded research on the ecology of pangolins and sought to redesign electric fences that kill many pangolins across South Africa.
Research in protected wild areas such as Tswalu is crucial, as pangolins don't fare so well in captivity: they tend to suffer from depression, stress and digestive issues, leading to early death.
Going Forward
How can we, as members of the tourism industry and travel community, protect pangolins?
Those operating in pangolins' natural habitats like Tswalu can conduct research, and enable visitors to see the animals in the wild and learn about the issues facing them. Individuals can help fund said research, or donate to educational and rehabilitation programmes, such as those of the Tikki Hywood Trust.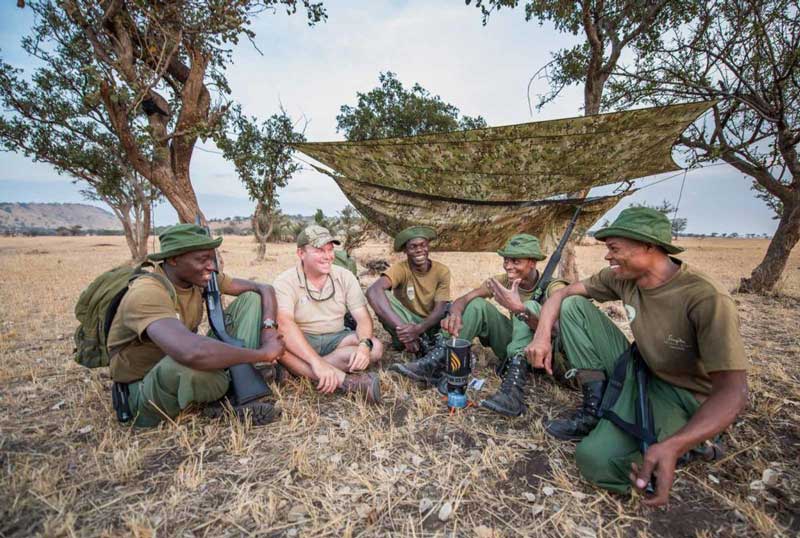 Tourism companies are also in a position to offer alternative careers to pangolin hunters, similarly to Singita employing former poachers in Tanzania.
Sharing information about the pangolin and the threat of poaching is also helpful, particularly in countries where demand fuels the trade, such as China and Vietnam.
The increasing amount of research and proactive conservation is evidence of the impact public awareness has when it comes to encouraging change. We must just remember that once the ball is rolling, it's important to keep it moving.