Eat Out: South Africa's best restaurants
The annual Eat Out Mercedes-Benz Restaurant Awards took place in Cape Town just over a week ago. Here's a guide to the best places to eat out in South Africa…
"The success of a show-stopping restaurant relies on a clever combination of teamwork, innovation, and never-ending talent", said Abigail Donnelly, chief judge and editor of Eat Out. "It's been an astonishing year of eating out. We've had remarkable creations and today we celebrate all the twenty nominees."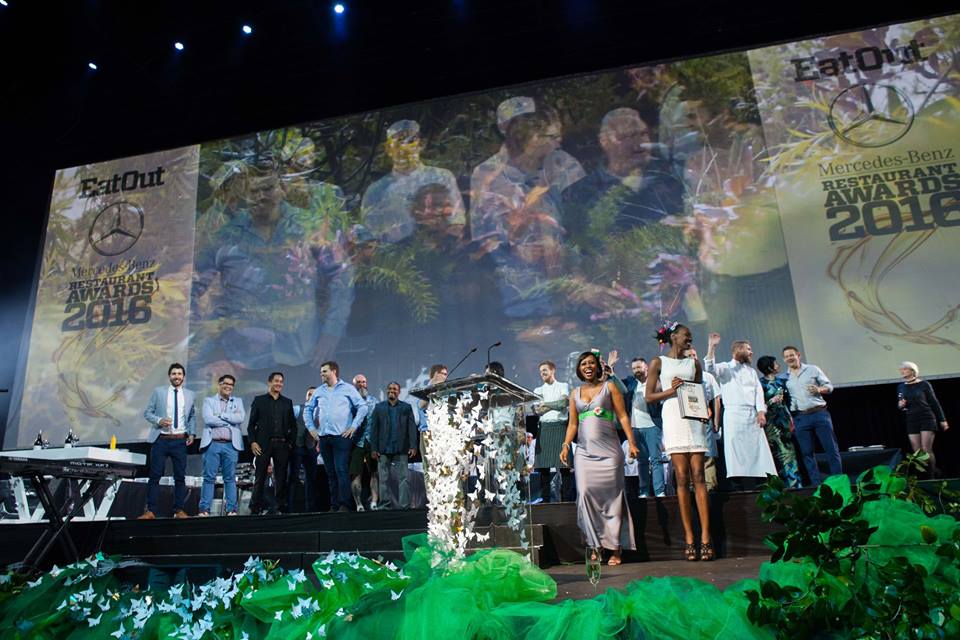 For the second year the event, which is considered The Oscars of South Africa's food scene, took place at the Grand Arena at GrandWest Casino and Entertainment World. Conceptual food artist Caro de Waal transformed the venue into a mystical, magical garden.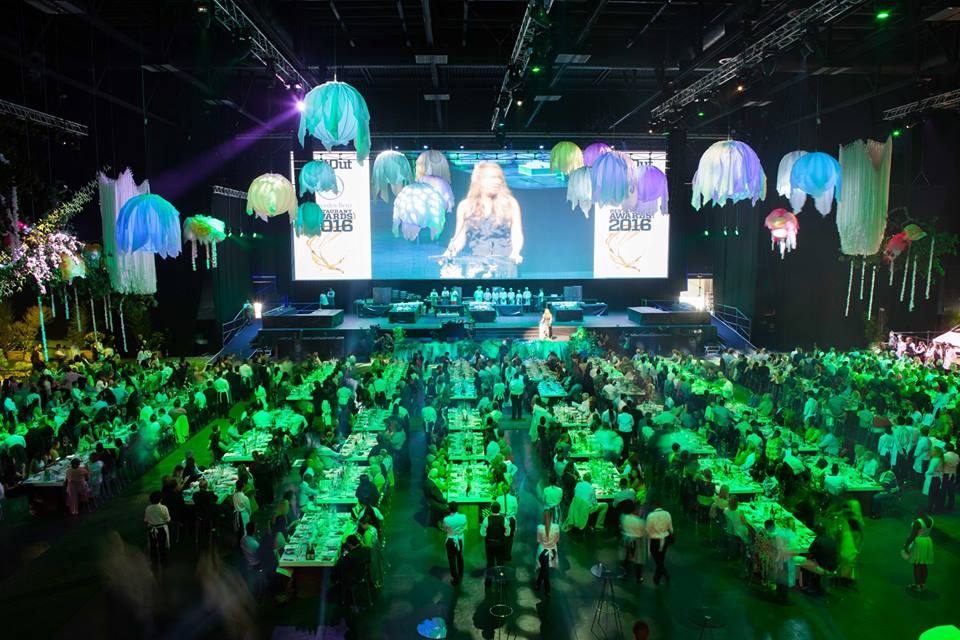 "In gardens there is continued growth," said Aileen Lamb, general manager of Eat Out. "Growth is a thing of beauty and it's vital to our future. I think it's an apt theme as there has been significant growth in the restaurant industry this last year."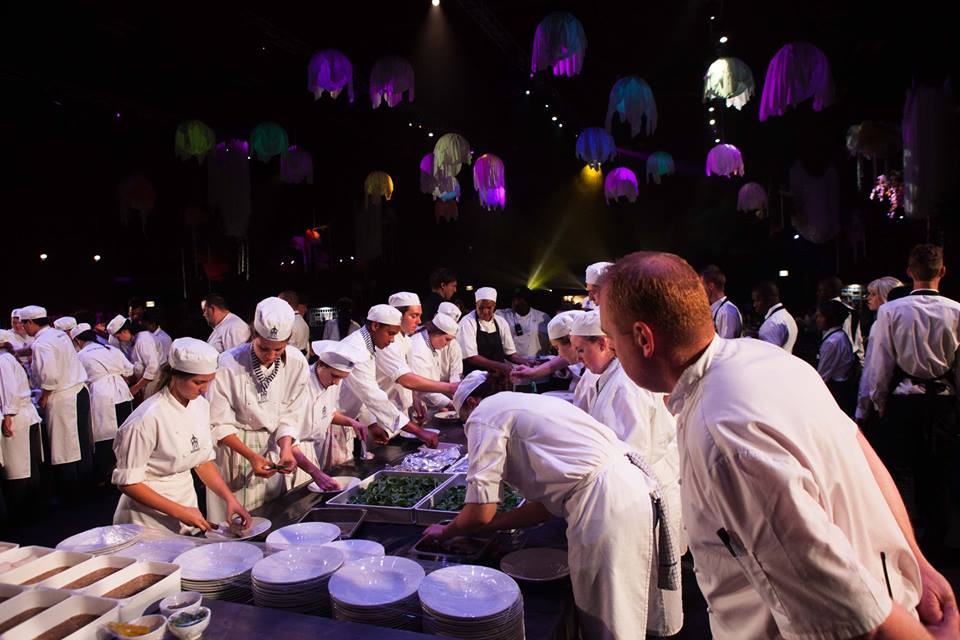 For the fifth consecutive year, first prize went to The Test Kitchen, currently ranked 22nd in the world. The Cape Town restaurant, which recently went through a striking redesign, also won the Eat Out Wine Service Award for sommelier Tinashe Nyamudoka.
"This award is massive for me", said owner and chef Luke Dale-Roberts, who this year opened Luke Dale Roberts X the Saxon in Johannesburg and The Shortmarket Club in Cape Town. "I want to pay tribute to the team. Every day I come to work, I say hello, and I thrive on their energy. We all show up every day, we put in a lot of hard work, we spend a lot of time breaking things down and thinking how can we reinvent this, how can we make it better, and how can we do something beautiful for customers that pay to come in and eat our food. All we want to do is make you happy."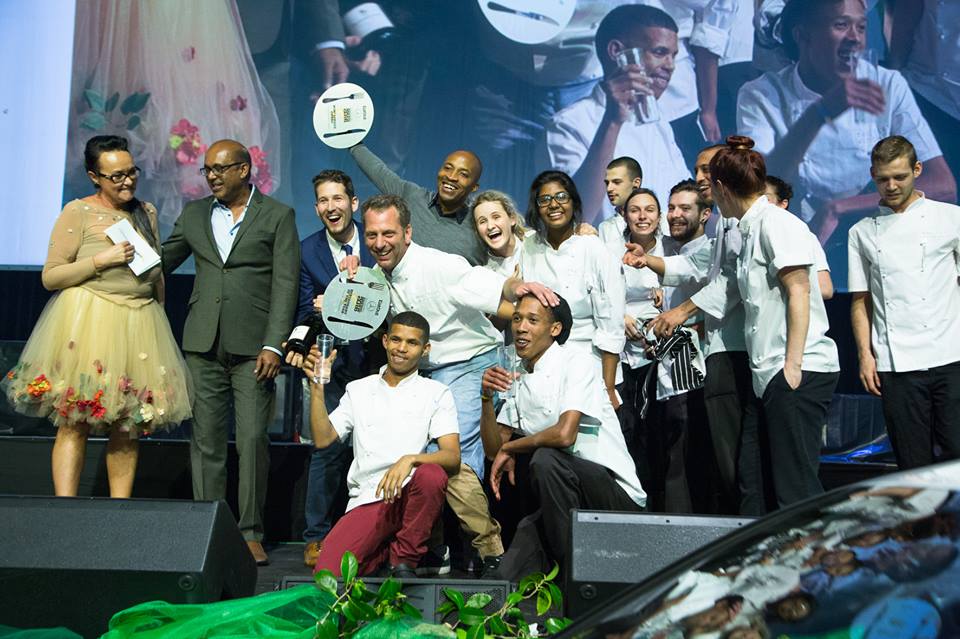 Second place, for the second year, went to La Colombe. The restaurant also won the inaugural Eat Out John Psillos Award for Outstanding Contribution to Service for front-of-house manager Jennifer Hugé, as well as the Eat Out Nespresso Service Excellence Award. Scot Kirton, who won the Chef of the Year Award in 2015, was also the first ever winner of the Retail Capital New Restaurant Award for Foxcroft.
This year's S.Pellegrino & Acqua Panna Chef of the Year award went to Gregory Czarnecki. His restaurant, The Restaurant at Waterkloof in Somerset West near Cape Town, also ranked third overall.
"I can't believe I'm standing here right now", Czarnecki said. "There's so much talent in the room tonight and for me to be here is unbelievable… Like any other chef, I just come to work in the morning and fulfil a passion for food. There are some good times and there are some difficult times, but to receive this makes everything worth it."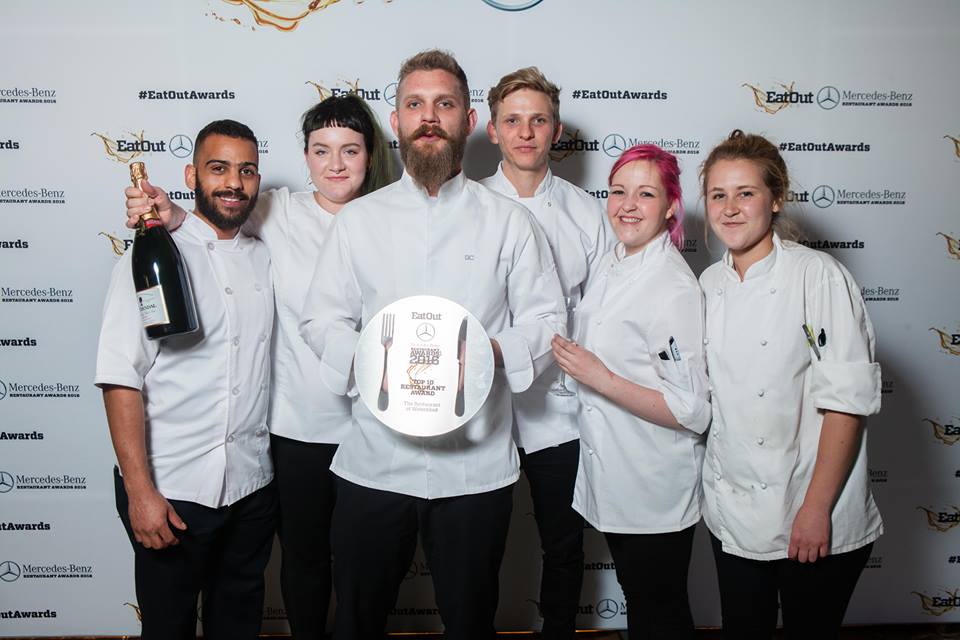 Other restaurants honoured at the event include The Tasting Room at Le Quartier Français in Franschhoek (4th); Restaurant Mosaic at The Orient in Pretoria (5th); Overture in Stellenbosch (6th); Greenhouse at The Cellars-Hohenort in Cape Town (7th); The Kitchen at Maison in Franschhoek (8th); Foliage in Franschhoek (9th); and Camphors at Vergelegen in Somerset West (10th).
"Between the lunch rush and the dinner craziness, this year's eating has been one of the happiest", Donnelly said. "And I've had one of the most sublime eating experiences around the country. People think we have the best jobs in the world. And they're right! Every year we scour the country, eat ourselves silly, and come back raving."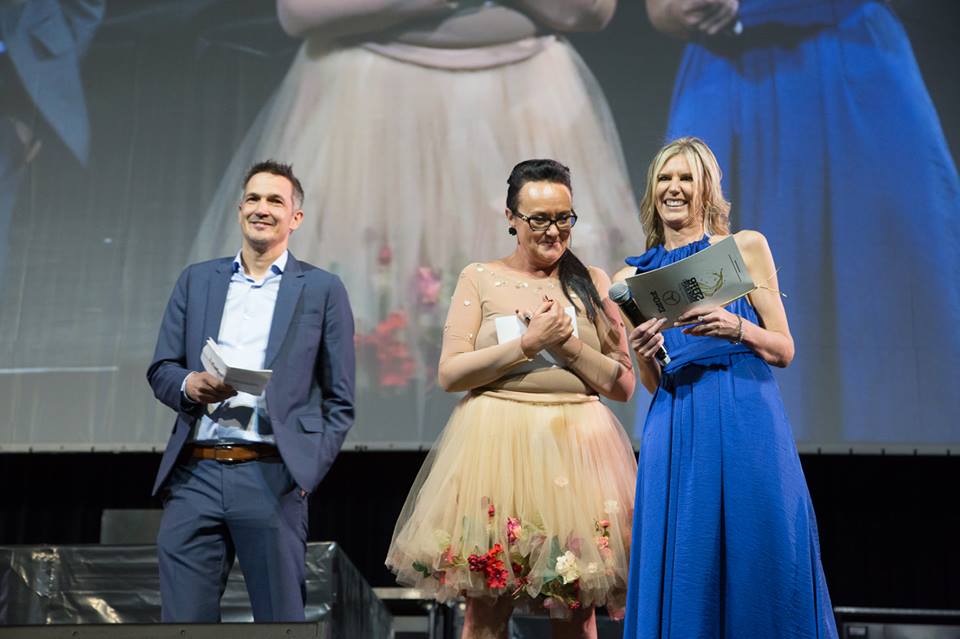 In judging this year's awards, Donnelly was assisted by Carianne Wilkinson of the Silwood School of Cookery and chef David Higgs, whose restaurant, Marble in Johannesburg, won the Boschendal Style Award. Meanwhile, the inaugural Eat Out Woolworths Sustainability Award went to The Table at De Meye in Stellenbosch; the Woolworths TASTE Eat Out Bursary went to Ayanda Matomela; the Eat Out Nederburg Rising Star Award went to Angelo Scirocco of Urbanologi in Johannesburg; and the Eat Out Lannice Snyman Lifetime Achievement Award went to Peter Veldsman, a much-respected restaurateur, author, and chef.
"I was the first Cape Town judge for the Eat Out Awards," Veldsman said. "In those days we were hunting for top ten restaurants; there were only a few of them. [But] South Africa has become a major food tourist destination. Guys, keep up the hard work! Read more, travel more, eat more, and drink more. This beautiful piece of earth, under the great southern skies, deserves our best so that we can shine in the big international world."
Discover more great restaurants at www.eatout.co.za.