PULLING THE THREAD
A new generation of designers are using traditional African craftmanship to revitalise the fashion industry in Ghana and beyond. Eliza Anyangwe investigates in Accra.
Accra's Oxford Street is pulsating with life. Here, traders sell, among other things, clothes sewn from the colourful wax-print textiles that have come to be associated with African fashion. Some are in the traditional Ghanaian kente print; most are produced by a vast army of unregulated, independent tailors; none are identical. Fashion may sell fast here, but it's not the fast fashion that is churned out of factories across Asia.
Indeed, Ghana could not be further from China, the undisputed king of garment manufacturing. According to consultancy firm McKinsey, China made approximately $177 billion in apparel exports in 2013. Even the second and third biggest manufacturers, Bangladesh and Vietnam, trail behind at $24bn and $17bn respectively. With poor infrastructure, complex bureaucratic systems, poverty, corruption and instability, African countries have struggled to convert their wealth in raw materials into high value manufactured goods, and as a result, they have long remained at the bottom of the fashion value chain.
But that narrative is changing and African nations are slowly forging a place for themselves on the global fashion map. In 2013 one of the world's largest clothing companies, the Swedish brand H&M, announced that it would begin to source garments from Ethiopia. Two years later, British retail giant Tesco also announced that it would begin sourcing from the landlocked east African nation.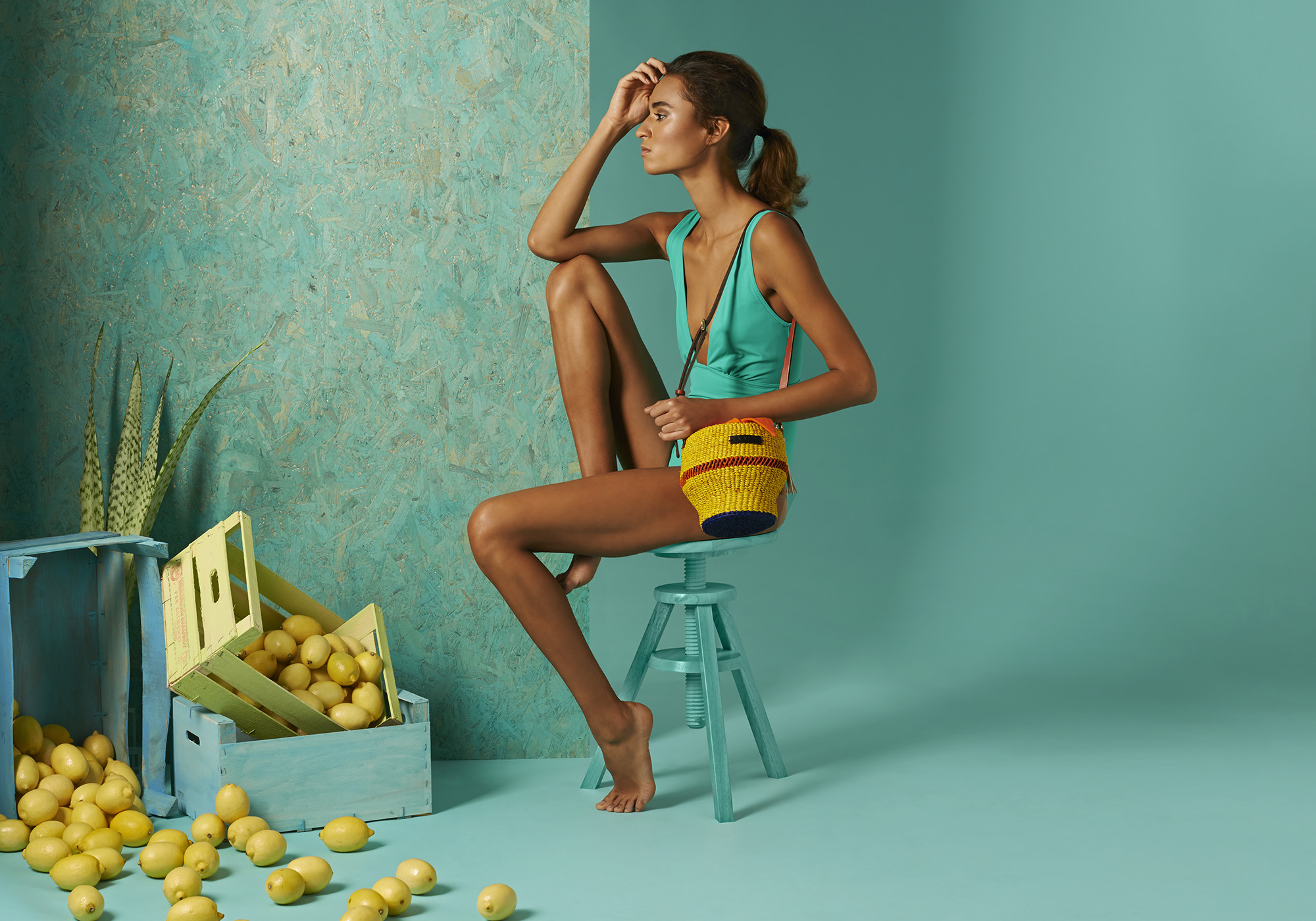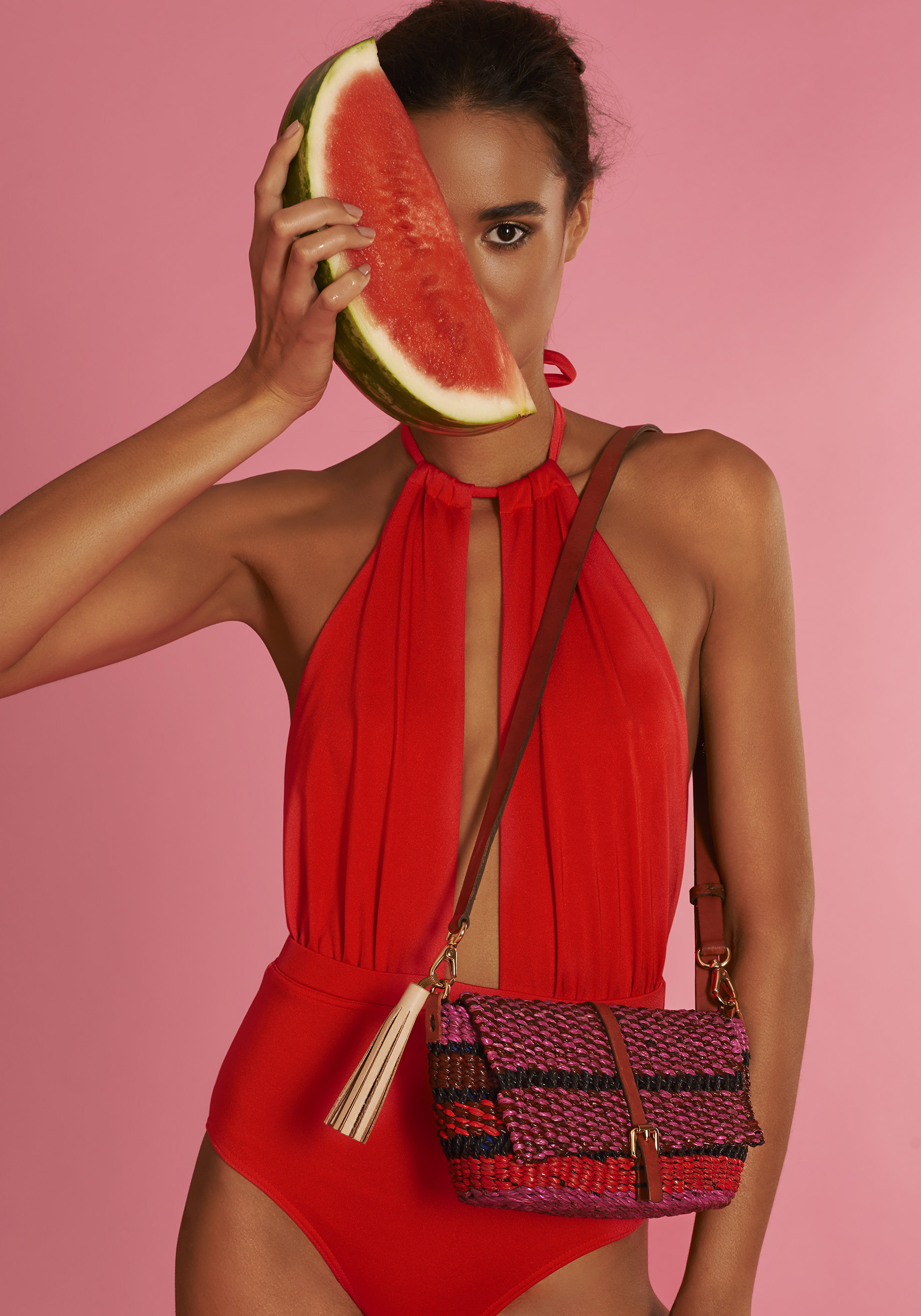 These two brands are part of a bigger shift in garment manufacturing towards Africa. The Wall Street Journal reported in July 2015 that some of the other companies looking to Africa include "Calvin Klein and Tommy Hilfiger parent company PVH Corp. [which] has been making some of its clothes in Kenya for at least four years. Others with sourcing in sub-Saharan Africa include Wal-Mart Stores, JC Penney and Levi Strauss & Co."
This is good news for the continent as a whole but especially for east Africa, where most of the interest has been centred. The McKinsey report identified the reasons for the trend: the renewal of the African Growth and Opportunity Act, which allows certain countries duty-free access to the US market; the availability of a large pool of young and cheap labour; sound policies; and government investment.
Changes in what is perceived as luxury fashion are also giving Africa an opportunity to shine. In the age of machine-made clothes, items made by hand that have a rich heritage and preserve threatened craftsmanship and skills are increasingly seen as desirable and luxurious.
Macroeconomic shifts aside, changes in what is perceived as luxury fashion are also giving Africa an opportunity to shine. In the age of machine-made clothes, items made by hand that have a rich heritage and preserve threatened craftsmanship and skills are increasingly seen as desirable and luxurious. The makers who were drawn to Africa's centuries-old craft traditions began to arrive long before the large companies came in search of labour for their light manufacturing.
Annegret Affolderbach, a London-based, German designer with a passion for batiks and other traditional textiles, began working in Ghana 10 years ago. A competition win early on in her career saw her begin manufacturing her clothing and accessories brand Choolips in Cape Coast – a collection that was bought by fashion powerhouse Topshop. Since those early days, Affolderbach says she has witnessed much growth and positive change.
"When I started in west Africa, there wasn't anything like this," she says, referring to the manufacturing sector taking shape on the continent. "Ghana's infrastructure has grown so fast. There wasn't a road to Cape Coast when I first got here. Today, there is a complete connection between Togo, Ghana, Ivory Coast and further along."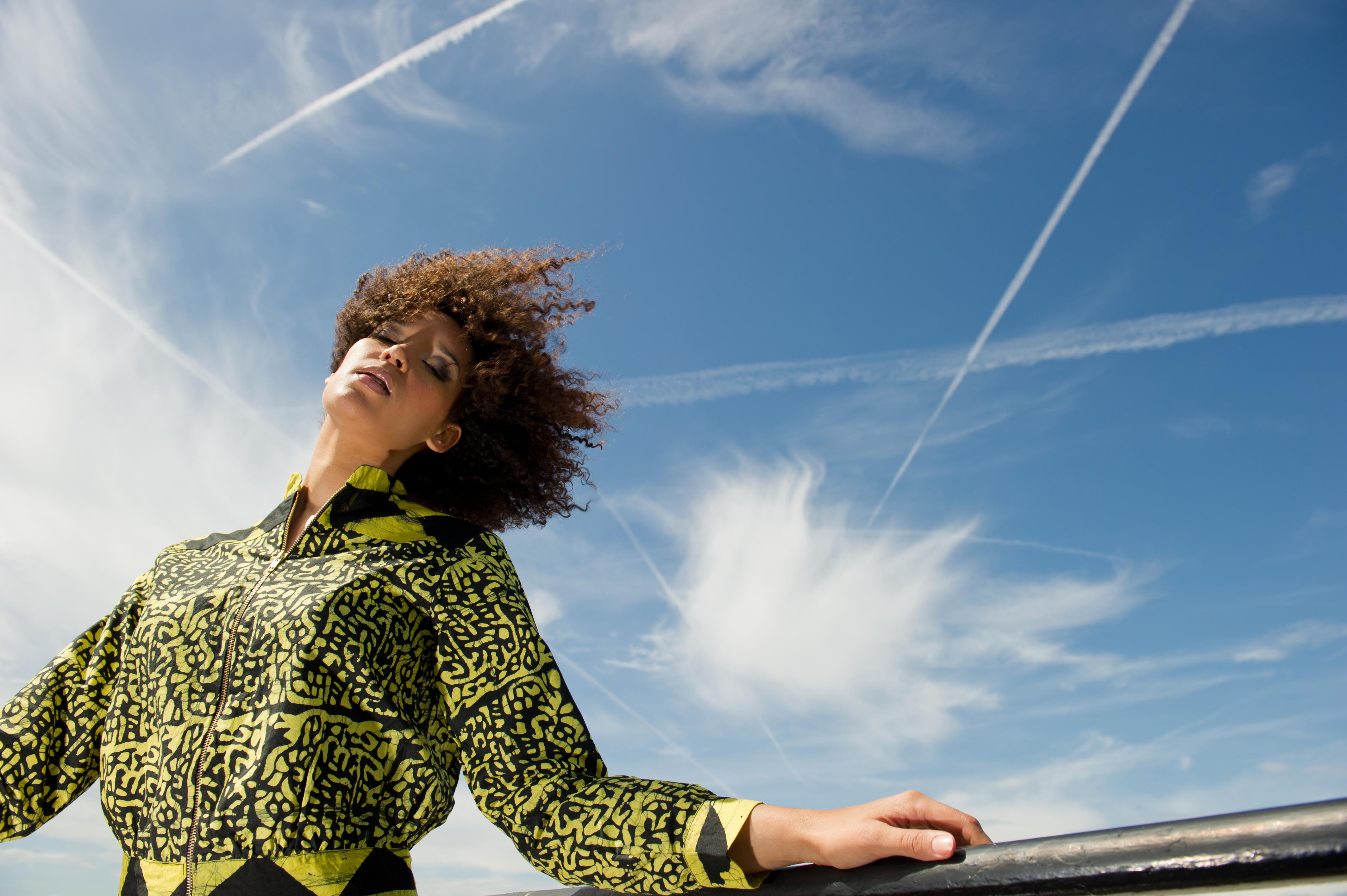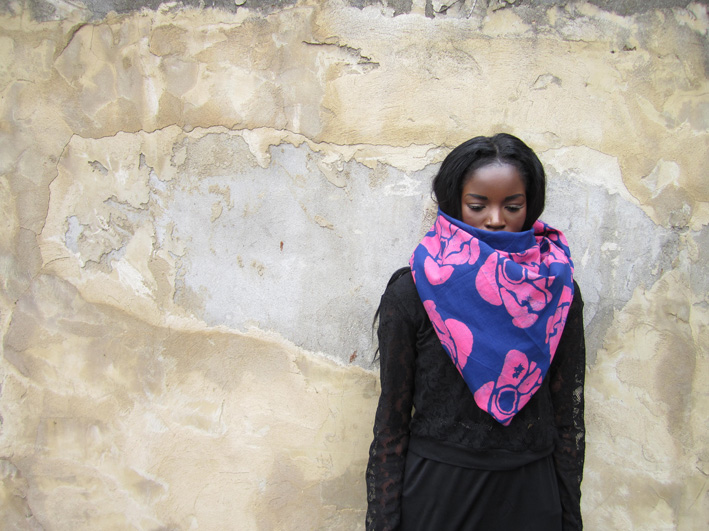 Affolderbach also credits online retailer ASOS, with whom she began working in 2008, with "putting African fashion on the map." Their worldwide distribution chains and media appeal not only stimulated demand for 'Made in Africa' but also inspired Africans in the diaspora to invest in supply.
"Young Africans started to look at what they could do with their own traditions," says the 2010 winner of British Council Fashion Entrepreneur of the Year. "They used their networks to start their businesses, while at the same time some movers and shakers in fashion (such as the Ethical Fashion Forum) became interested in building their networks with African fashion designers."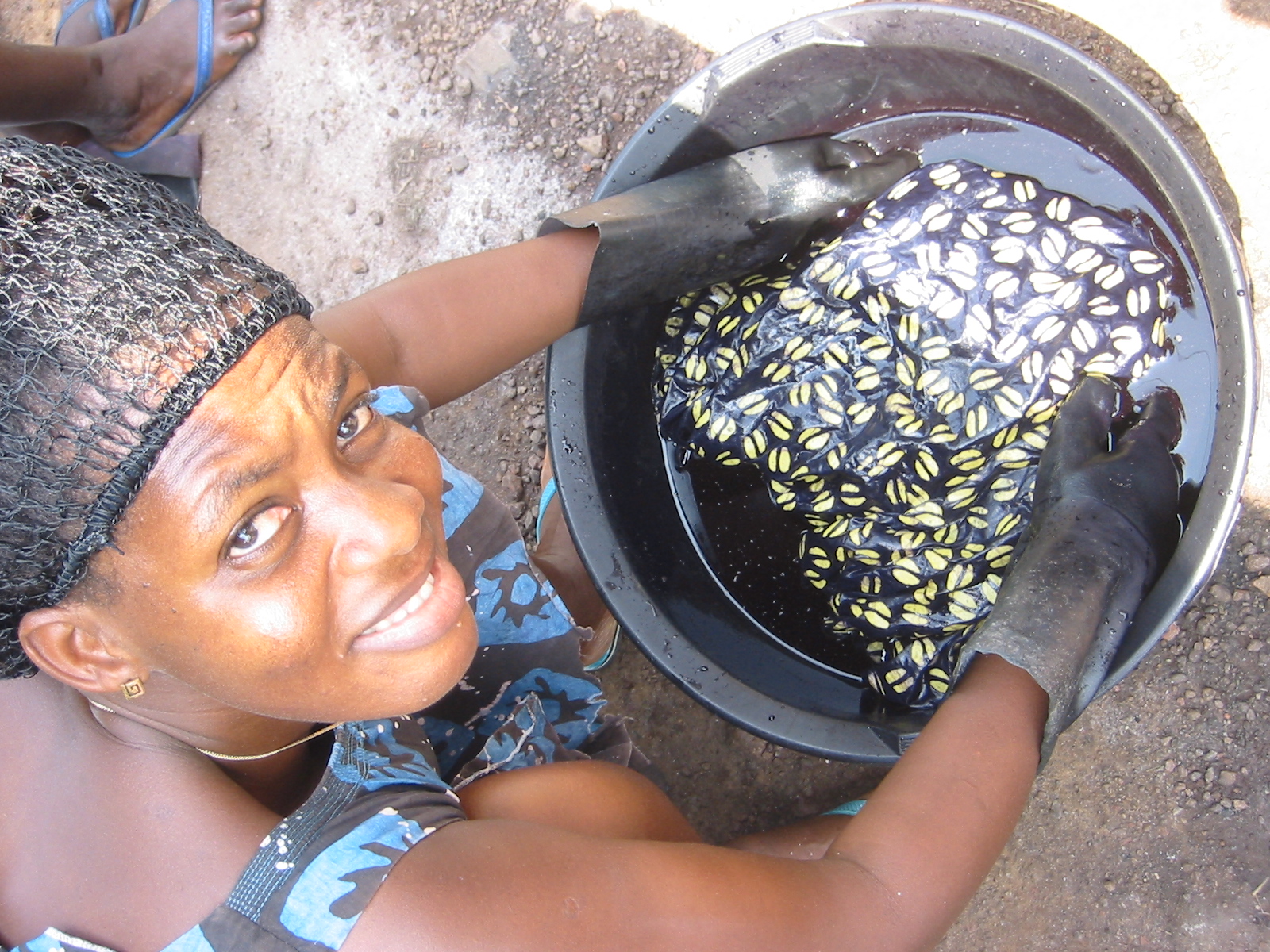 One of those young designers is Akosua Afriyie-Kumi, the founder of accessories brand AAKS, currently stocked at Anthropologie and Urban Outfitters. Born and raised in Kumasi, in central Ghana, Afriyie-Kumi studied fashion in the UK then returned to Ghana in 2013 with a head full of ideas, and much less by way of market research. "I just knew I wanted to do baskets in raffia and I knew they could be woven in Ghana," she says.
After finding where the best weavers were (in Bolgatanga, northern Ghana) then spending a "challenging" 12 months introducing her weavers to quality control ("they'd never used a tape measure") and design ideas that appeal to an international market, Afriyie-Kumi launched AAKS in October 2014. A month later, Anthropologie got in touch. Today, the designer employs 40 full-time weavers. She explains that the internet and social media are, in part, responsible for her success and that of her contemporaries.
"Before, Ghanaian designers had no presence outside Ghana but now things are changing due to the internet. People worldwide are able to see the quality of work made here. We can now shine a light on African craftsmanship."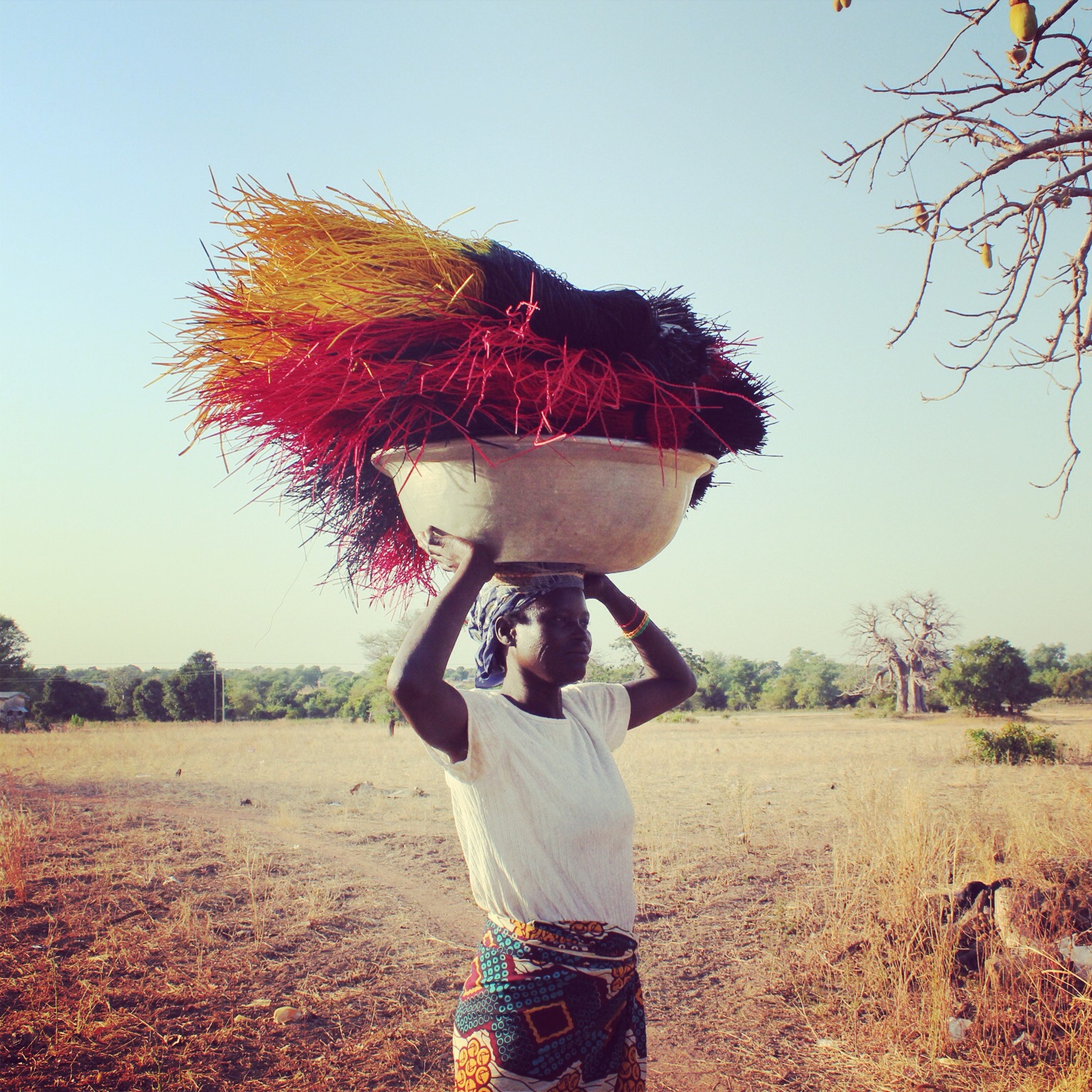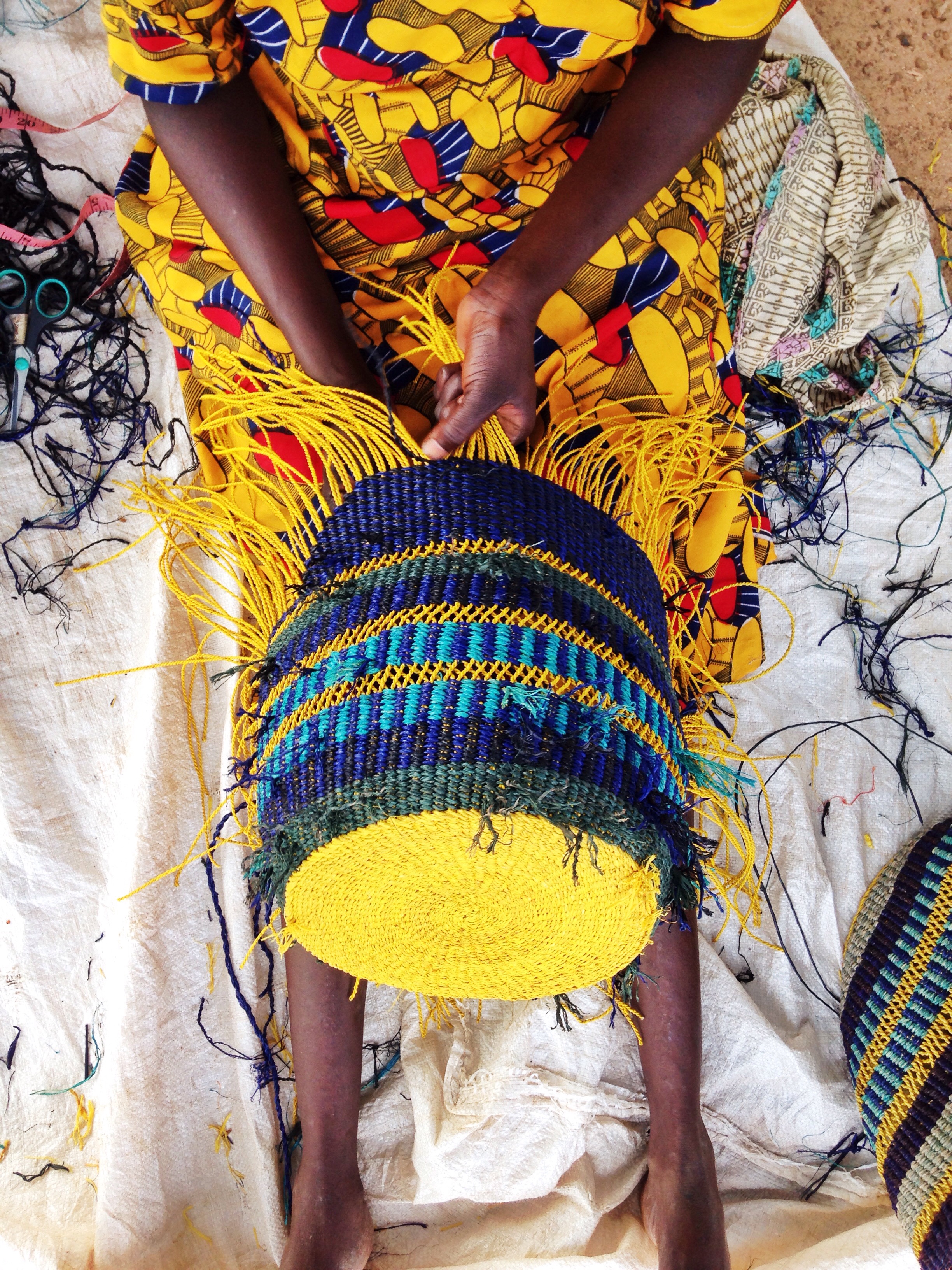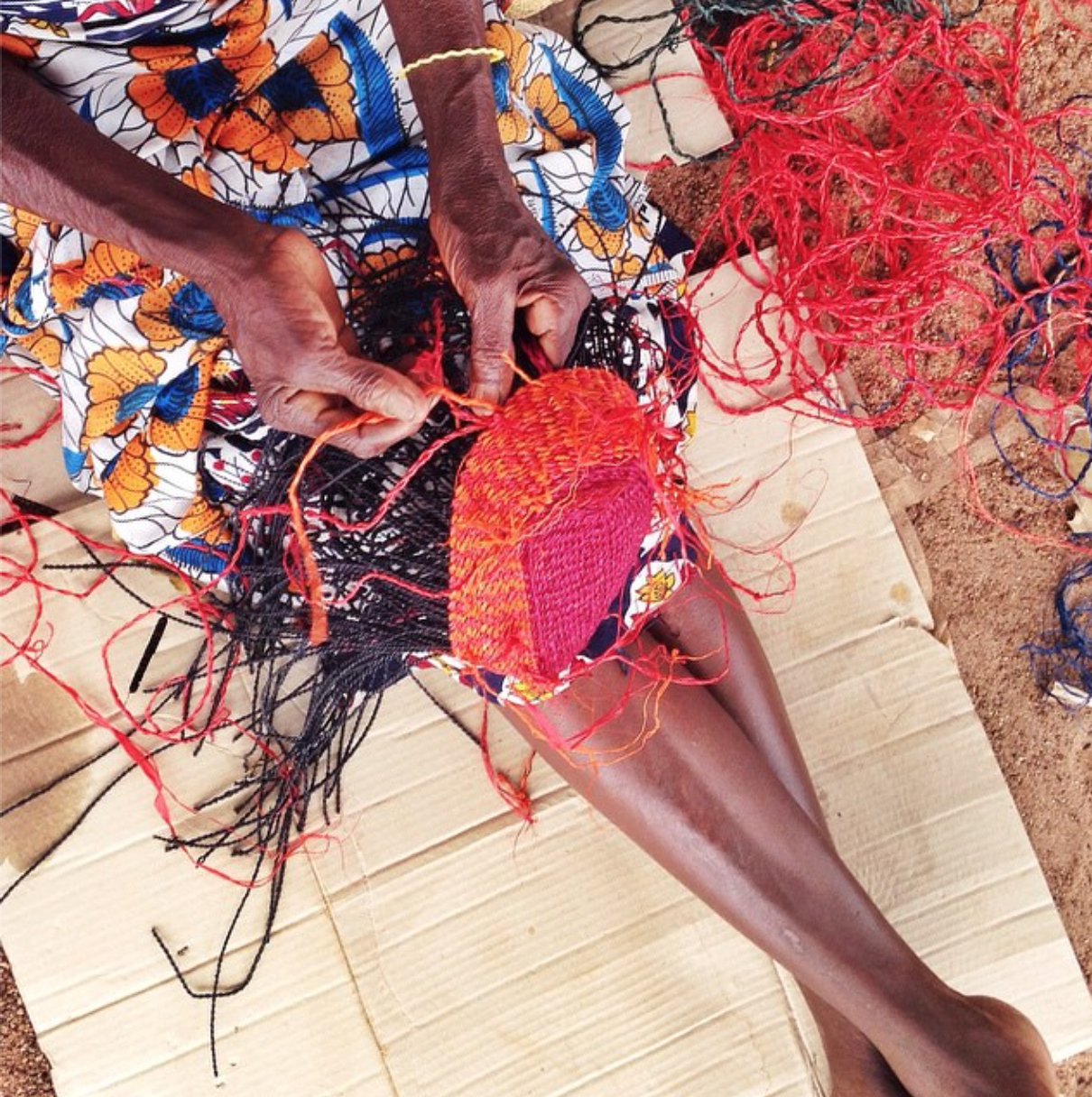 Despite the success of brands such as Choolips and AAKS, it's still early days for Africa's fashion industry. Traditional techniques are under threat from cheap copies from China and there is no substitute for good infrastructure and political stability. But both Affolderbach and Afriyie-Kumi are infectiously optimistic about the future of fashion and creativity in Ghana and on the continent.
"There are few places where artists are able to bring together contemporary life and tradition," says Affolderbach. "When you hit the right balance between those two and are able to communicate it globally, that's very powerful."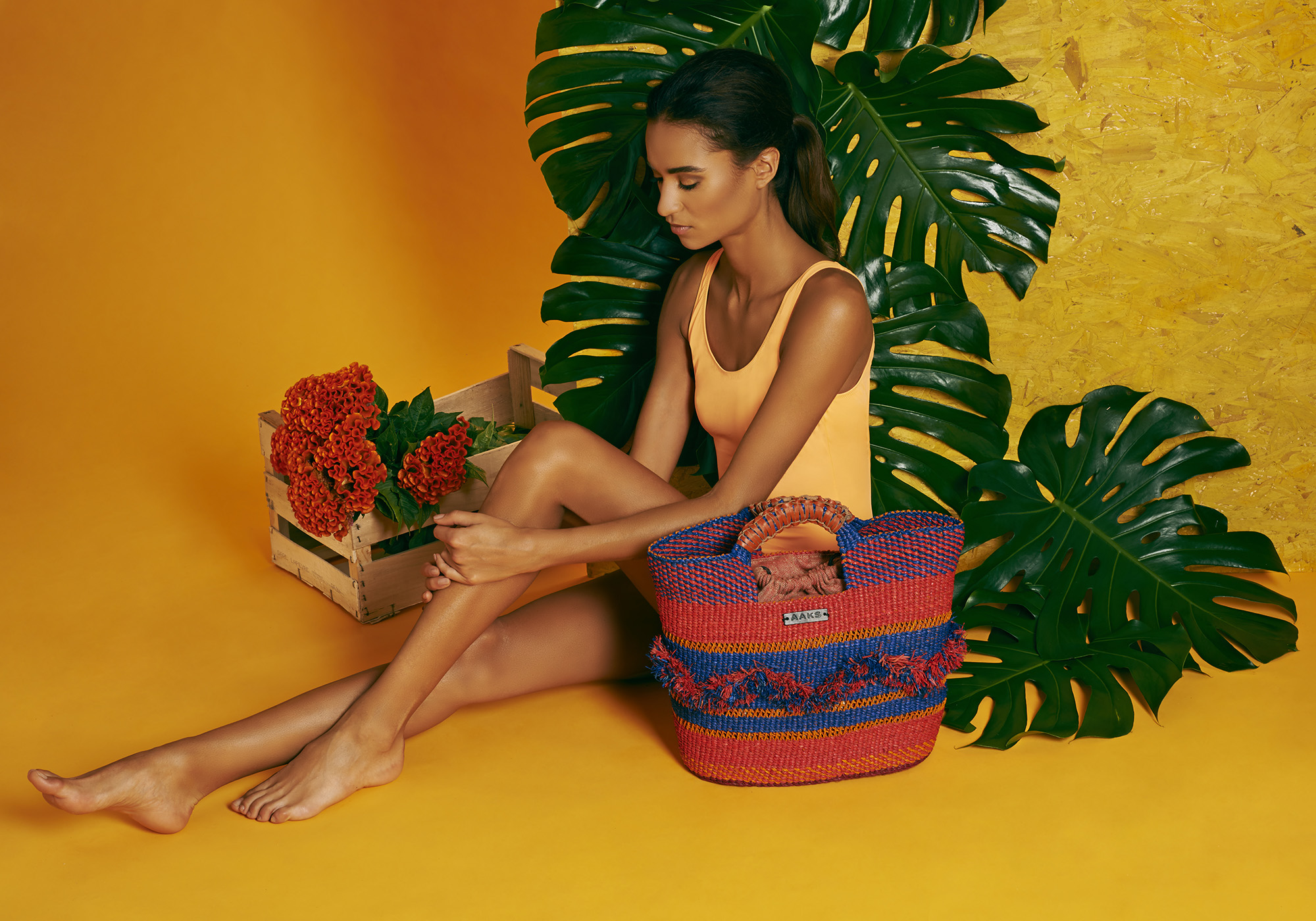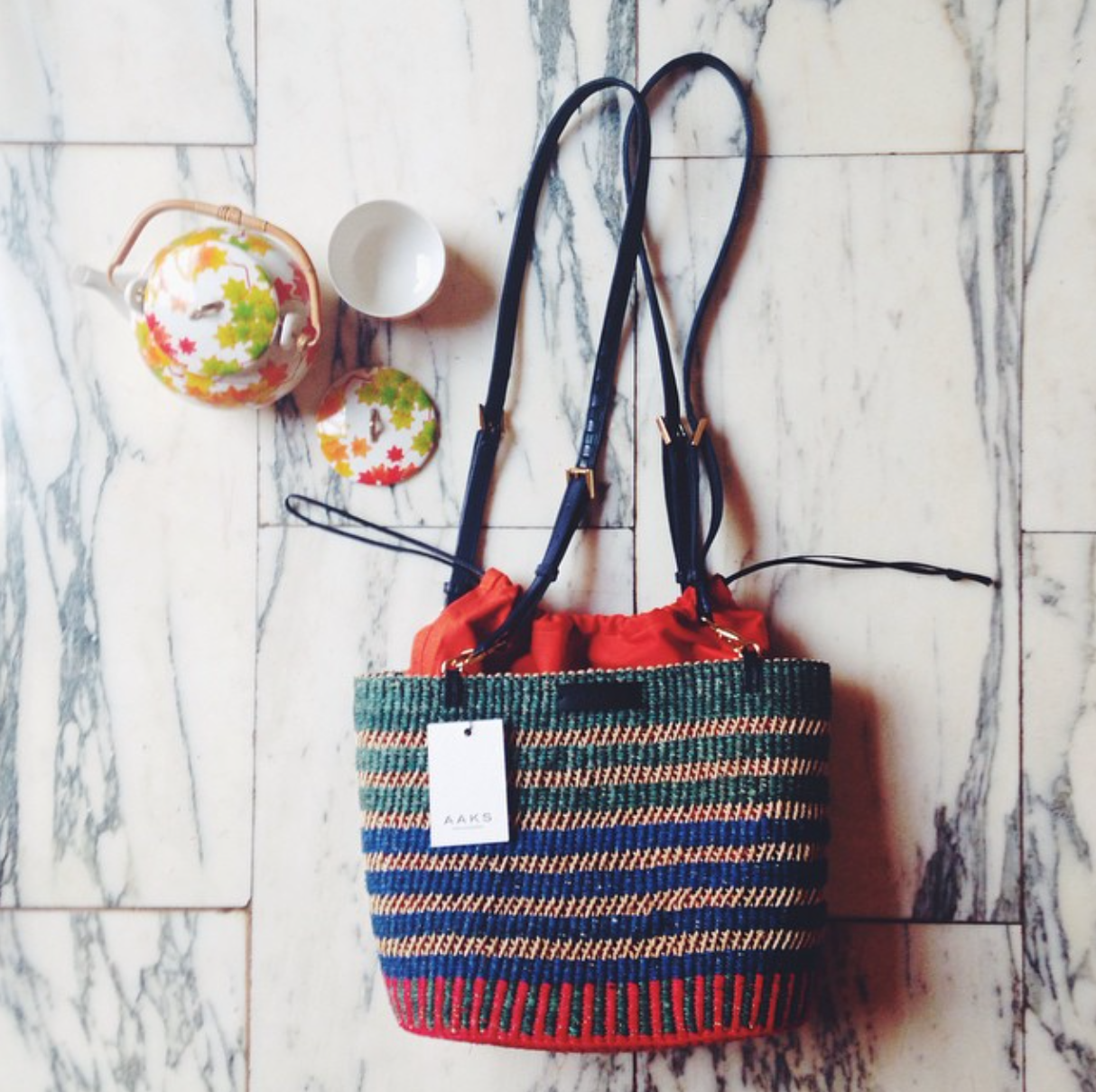 ---
Eliza Anyangwe is a Cameroon-born, London-based freelance writer and moderator. Her work has been published in The Guardian and CNN International. Eliza is currently setting up the Nzinga Effect, a platform and event to celebrate African women's stories.