WELCOME TO THE TRIBE: 3 HOTELS PROVING THAT EXPERIENCE IS THE NEW LUXURY
Word on the street is that experiential offerings are the new luxury. Today's modern travel maestros are looking for something more profound to take away than faint recollections of plush interiors and fancy bathroom amenities: they're after activities with added value that will enable them to make memories they can cherish forever. Here are three of the tribe's newest recruits who can deliver:
---
NAME: Mbano Manor Hotel
LOCATION: Victoria Falls

WHAT'S THEIR STORY? Location, location, location: when it comes to travel experiences, convenience is a luxury some might overlook – but, for many, it's a non-negotiable. As the first boutique hotel of its kind to be located in such close proximity to Victoria Falls, Mbano Manor Hotel has already positioned itself as a red-hot option for internationals looking to make the most of one of the world's must-see travel destinations in style. With the grand opening of this attractive bungalow-esque property scheduled for mid-2018, the irresistible appeal of Mbano Manor's experiential offerings – imagine everything from river rafting to safaris by river or by helicopter – available right on the Fall's doorstep will ensure their 18 plush and picturesque suites will booked up in a lightening flash.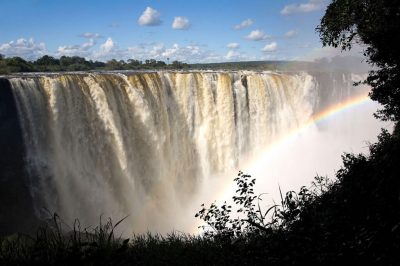 ---
NAME: Big Sky Lodges
LOCATION: Central and Northern Namibia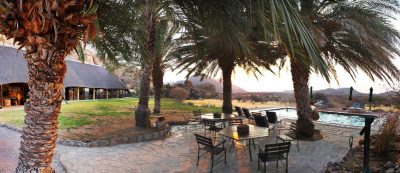 WHAT'S THEIR STORY? While Big Sky's four eco-friendly lodges make a nod towards lavish design, the primary purpose of their aesthetic and atmosphere is to lull travellers into a relaxed state of bliss. The material elements exist purely to evoke serenity in travellers while they lounge: soothing colour palettes, sleek patterning and lush fabrics blend so that no material dominates or detracts from the notion of 'being' that Big Sky properties encourage all guests to embrace. A focus on simplicity and a lust for all things nature-related reign and make their mark on the traveller: with 'back-to-basic' offerings of leisurely days filled with activities such as bird-watching, hiking and sitting with a hearty plate and a glass of red on the cards, travellers will remember their stay not for the interiors, but for their invaluable rediscovering of their long-lost zest for life they'd forgotten had ever existed.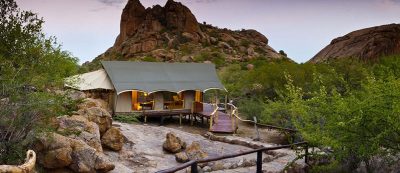 SOCIAL SPOTLIGHT
---
NAME: MORE
LOCATION: South Africa and Zimbabwe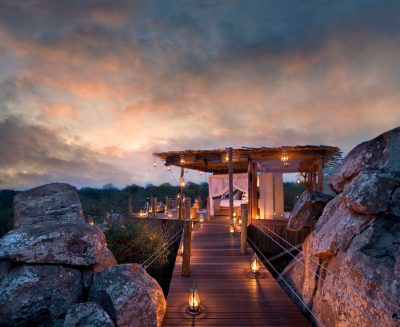 WHAT'S THEIR STORY? Pitching themselves as the creator of opportunities and experiences that "enrich lives", MORE's hotels and lodges are true to their ethos in every way – from inspiring their guests with their practise-what-you-preach attitude towards social responsibility, to blowing them away with their carefully curated experiential offerings. Travel connoisseurs passing through will struggle to remain unmoved by the care and individual thought put into activities, which cater to everyone from the seasoned, intrepid adventurer on the hunt for challenging hiking trails in Marataba, to the young, loved-up couple yearning for romance and a good pampering up in the treetops. The consideration of all possible personality types and trip eventualities is what takes experiences with MORE away from the material and up towards new emotional heights travellers might not have dreamt of reaching.
SOCIAL SPOTLIGHT
---
Think you have what it takes to join the tribe? Tell us your story and why you belong at We Are Africa using the application links below.