Untold Stories
Untold Stories
MEET THE AFRICAN OPERATORS PARTICIPATING IN OUR NEW COMMUNITY ENGAGEMENT INITIATIVE
Words By Olivia Squire
At We Are Africa we are committed to sharing the many and diverse stories of the modern continent, providing a platform for its countries to tell the world what makes them unique. In this spirit, 2015 sees the launch of our community engagement initiative: Untold Stories. The initiative is made up of a series of partnerships with small-scale operators who would not otherwise be able to attend the show, especially chosen because of the real benefits they are generating for local communities. These operators will be given a stand each in a dedicated area of the show, providing well-deserved exposure for the great work they are doing to promote an unseen side of their country.
We caught up with this year's three chosen operators for an insight into their philosophy and to see how they're feeling about joining the tribe. Meanwhile, if you know of any grassroots operators who might be a good candidate for Untold Stories 2016, please contact our Event Director, Ryan Wallace.
ANDULELA EXPERIENCE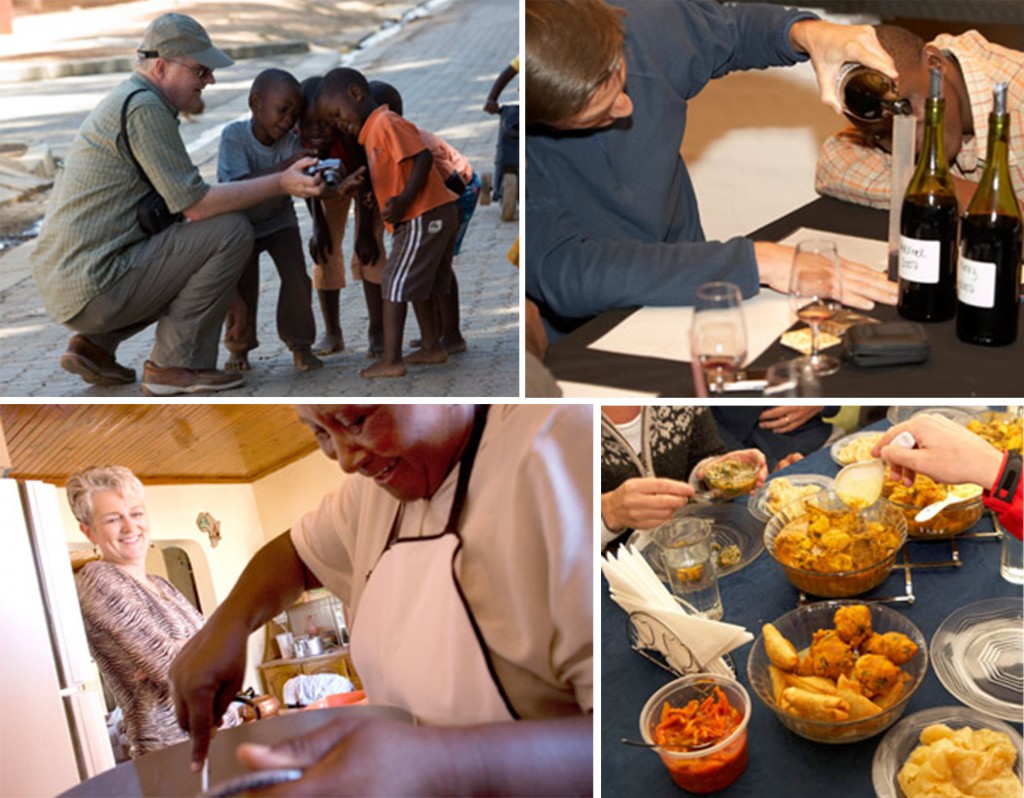 Andulela Experience, as the Xhosa term "andulela" suggests, is a pioneer in tour creation and the first to take visitors to the homes and workplaces of Capetonians. Andulela has always been recognised as an active supporter of responsible tourism as fundamental to any tourism operation in the context of South Africa. It is one of the first operators to be certified Fair Trade Tourism in Cape Town (FTT/FLO).
What does it mean to be part of the We Are Africa tribe for 2015?
We are proud to be part of a group of industry leaders at We Are Africa 2015 to showcase a positive vision for South Africa, within the context of Africa. A contemporary vision of energy, fun, creativity and insight into the current daily lives of Capetonians. The tour experiences created by andulela over the last 12 years offer unique opportunities for visitors and locals alike to have fun and tap into conversations about modern South Africa. Our main focus remains on women: women andulela calls 'silent local heroes'. Our approach is one of pride in self and recognition of skills. We believe in hand-ups and not handouts, which are humiliating and keep our people suppressed. Africa is inspiring, and we want our guests to take home a really inspiring and fresh look at Africa.
What is Andulela Experience passionate about achieving for your country?
Andulela is particularly passionate about supporting a wonderful network of hosts and empowering our network of women. We are passionate about sharing a real experience of The Mother City and its people with visitors. We want to share our fun, creative and inspiring experiences with guests and locals alike. We aim at continuing to promote a positive image of South Africa.
Tell us something we might not know about Africa (or your country).
As South Africans we have so much still to learn about our own heritage and cultures, with many of us into a still young democracy. Despite the daily challenges, there are many inspiring real life stories. One such real life story is that of Mama Shumi from Kayamandi, Stellenbosch. This wonderful woman, gogo and true entrepreneur built her small fortune on procuring what the local farmers discarded – chicken feet. 'Walkie Talkies', as they are known locally, became not only a local delicacy in the urban Xhosa community, but also the means for Mama Shumi to buy a house and a brand new car (out of the box)! This is but one example of the creative solutions we do have.
IKASI EXPERIENCE TOURS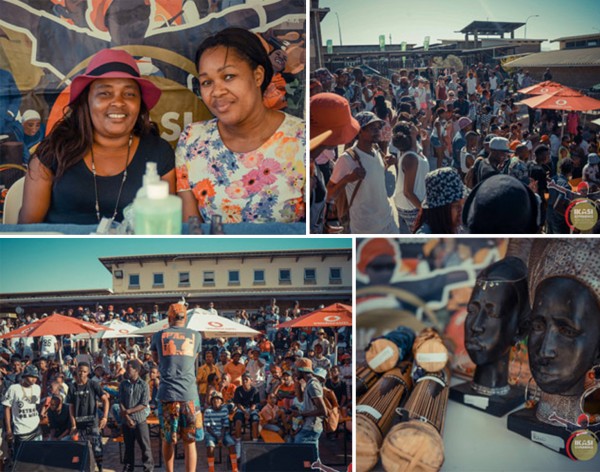 Ikasi Experience is a township-based market that celebrates the local culture and entrepreneurial spirit of South Africa's inhabitants, providing a platform for trade and economic growth in a safe, entertaining and engaging environment. Ikasi Experience Tours creates the opportunity to authentically connect with people from these townships to gain insights first-hand. Co-Founder DJ Loyd gives us the lowdown.
What does it mean to be part of the We Are Africa tribe for 2015?
It is a great opportunity for us. Coming from a small township, we never thought that our initiative would touch so many lives. With its growth and popularity we have been blessed to come into contact with We Are Africa, and the international exposure it gives us is a great way to create more awareness and assist even more people.
What is Ikasi Experience Tours passionate about achieving for your country?
Developing township entrepreneurship and talent that deserves a platform to be seen.
Tell us something we might not know about Africa (or your country).
Africa is often painted with one brush. There are so many diverse people who have so many different stories to tell. There are different influences and stories that make up the melting pot of struggles we call Africa. Many marketing agencies try to add scientific measurement to people's living standards, especially in the townships, and the more work we do, the more we find that you simply cannot box people within marketing jargon to understand their motivations, struggles and stories. In many ways this birthed Ikasi Experience Tours, a sub division of Ikasi Experience.
UTHANDO (LOVE) SOUTH AFRICA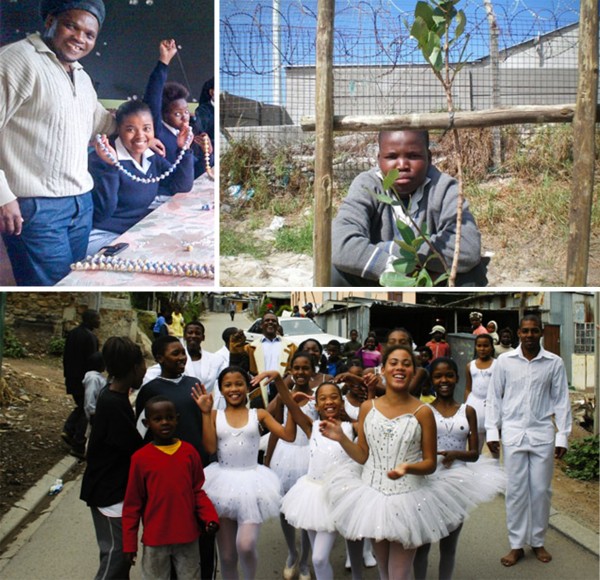 Uthando (Love) South Africa is a unique and innovative non-profit and Fair Trade in Tourism accredited company. The aim of Uthando is to raise funds and other forms of assistance for community development projects in South Africa. This year We Are Africa donated R50,000 to Uthando and Neighbourhood Old Age Homes (NOAH), which will go towards alterations to NOAH property to ensure that the senior citizens they care for are kept fed, warm and dry this winter and for many winters to come. Director James Fearnie tells us more.
What does it mean to be part of the We Are Africa tribe for 2015?
Uthando is extremely grateful to be part of the We Are Africa tribe for 2015. It affords us the opportunity to introduce a unique and innovative model of Travelling Philanthropy and Responsible Tourism to a passionate and captive audience of local and international African travel specialists and media.
What is Uthando passionate about achieving for your country?
Uthando is passionate about shining a light on the myriad of unique and remarkable stories of people and community projects to visitors to our continent, whilst at the same time raising financial and other forms of assistance.
Tell us something we might not know about Africa (or your country).
One of the projects with which Uthando works is the Amy Biehl Foundation, which has a remarkable story of forgiveness and reconciliation:
On 25 August 1993, a 26-year-old American graduate Amy Biehl was murdered in political violence in the townships of Cape Town. Four men went to prison for her death, yet during the Truth and Reconciliation Commission the Biehl Family supported their amnesty application and all four were released from prison. In 1997 the Amy Biehl Foundation was formed and two of the men that killed Amy joined her mother, Linda Biehl, in working for the Foundation…and they still work together to this day. The Amy Biehl Foundation is a non-profit organisation whose programmes are designed to develop and empower 5-18 year old youth in the townships of Cape Town and contribute to community building efforts as a mechanism to reduce the levels of crime, gangs, drugs, HIV, AIDS and violence, and to give children hope and a brighter future. This is achieved by providing educational and cultural activities that offer students healthy alternatives to crime, drugs, sex, idleness and negative influences and unlocks their creative talent, with the aim of producing future leaders, well-rounded global citizens and entrepreneurs. Our programmes reach over 2000 children every week.