WELCOME TO THE TRIBE: 3 HIGH-FLYERS TAKING AFRICA BY AIR
Who could be better to show travellers how to live the high life than the tribe's high-flyers? Let's welcome the air extraordinaires who know how to take travellers to dizzying heights.
---
 NAME: Echo Skies
LOCATION: Southern Africa

WHAT'S THEIR STORY?: The Echo airline experience is the furthest thing from the arduous process of taking a standard flight. Rather than enduring the travelling, queuing and waiting at the airport – then more waiting, queuing and travelling at another airport (what a drag!) – with Echo, it's VIP treatment all the way. Travellers embark on a journey of dreams, transported both by air and by wonderment at their discovery of the real meaning of 'first-class service': from picking your departure and arrival locations, to being able to arrive a mere 15 minutes before take-off, living the life of the elite doesn't get any sweeter… Except that it does: toss in the pleasure of basking in a beige haven of plush, executive plane interiors, and travellers will be sky-high with glee before they've even left the tarmac.
SOCIAL SPOTLIGHT
https://www.instagram.com/p/BdQZ8lSnOq0/?tagged=echoskies
---
NAME: Kadizora Camp
LOCATION: Botswana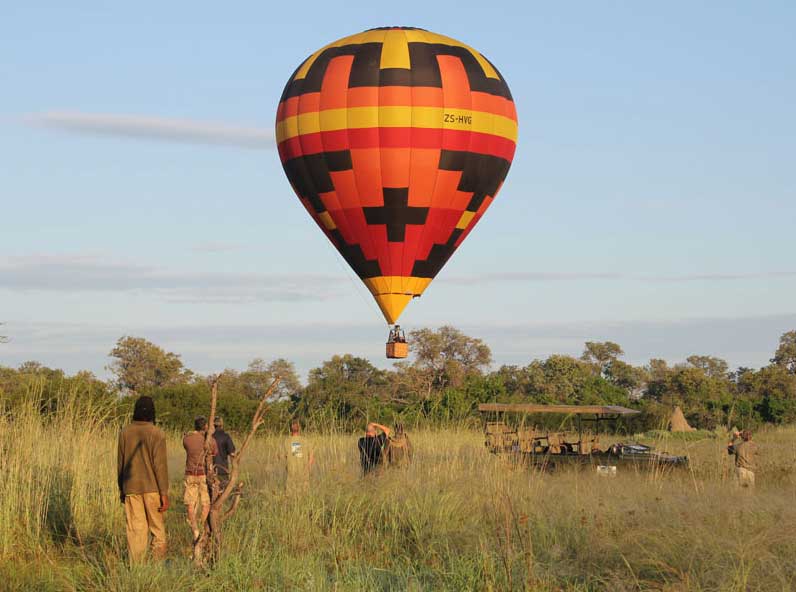 WHAT'S THEIR STORY?: Many might have experienced a safari on foot; perched on top of a 4×4; and maybe even aboard a helicopter. But will they have experienced a safari by hot air balloon? Tucked away in the only area in the Okavango Delta to offer hot air ballooning, Kadizora Camp wake their travellers well before the crack of dawn – not without a coffee at the ready, of course – for a chance to witness the Delta's teeming wildlife under the veil of nightfall, illuminated by nature's starry backdrop; then they'll drift across the floodplains while watching the sun rise in glorious shades of tangerine. It's a flight close to perfection, only made more special by the savouring of a flute of bubbly as you float and watch the world go by.
SOCIAL SPOTLIGHT
https://www.instagram.com/p/BaI710uh4_G/?tagged=kadizoracamp
---
NAME: CemAir
LOCATION: Johannesburg

WHAT'S THEIR STORY?: The fleet awaits, Madame. Carving out air pathways between South Africa and the Middle East from their base in Johannesburg, this privately owned airline runs quite the operation. Their coveted routes and no-nonsense approach to whisking travellers from A to B position them sky-high in our estimations – but these aren't the only reasons why passengers are singing their praises. The luxury of kicking back in comfort in the clouds is a surprisingly rare find these days – especially when it includes quality beer. Pair that with the airline's smiley service, generous reward scheme and roomy seating, and CemAir passengers will find they've bought a ticket to an air experience well worth repeating.
SOCIAL SPOTLIGHT
https://www.instagram.com/p/BckyXGYHHHL/?tagged=cemair