ENVIRONMENTAL RICHES
Botswana often feels like the cleverest kid in class. From sustainable tourism to record-breaking conservation efforts, it consistently outshines nearly every other country in Africa when it comes to protecting both its wildlife and its wilderness.
Olmo von Meijenfeldt of Democracy Works, an NGO based in South Africa, says, "Botswana appears to be on the cutting-edge of conservation throughout world."
That's quite an accolade – but the numbers back it up. To preserve its status as the jewel of Africa, Botswana places environmental and cultural heritage over development, with an impressive 38 per cent of its land officially protected. And, unsurprisingly, other countries – including Sri Lanka and Tanzania – want to copy this successful and empowering model.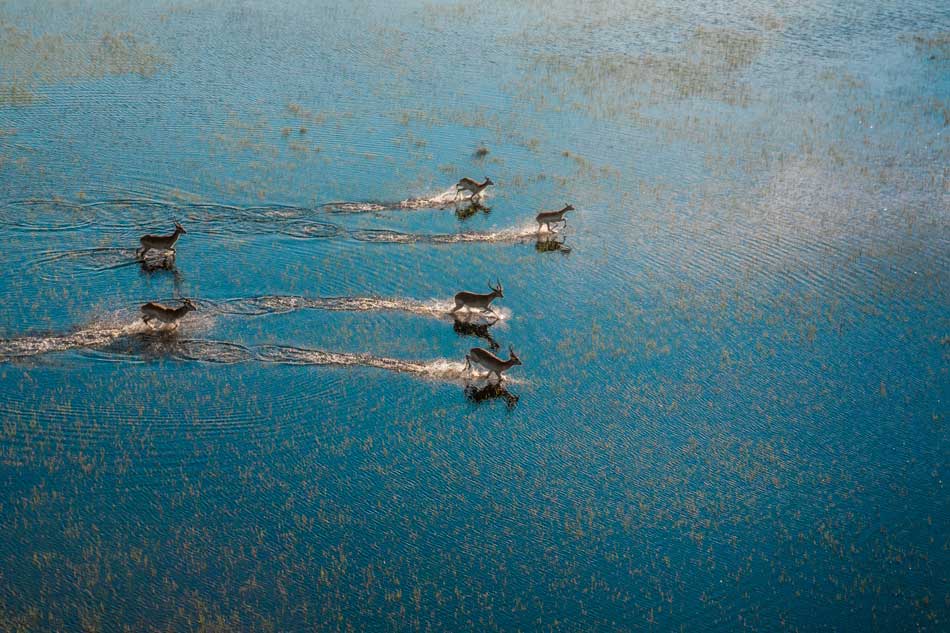 Botswana is lucky enough to have a few exceptional raw ingredients to work with. Growing up with South African parents, I spent endless holidays driving through scrubland, savannahs and valleys around the continent in a beaten-up Land Rover. Every trip was wonderful in its own way, but the holidays I always hark back to are the ones we took to the Okavango Delta. And I'm not alone – Africa experts, travel guides, game rangers, and even Prince Harry and Meghan Markle all say the same thing: there's something magical about Botswana.
Okavango is the biggest inland delta on earth and, for most of the year, the entire area is flooded with water that comes rushing down from the Angolan highlands. This leads not only to spectacular rainbow-strewn scenery, but also to impressive amounts of game: you can see thousand-strong herds of buffalo, three prides of lion in one day, and packs of endangered wild dogs.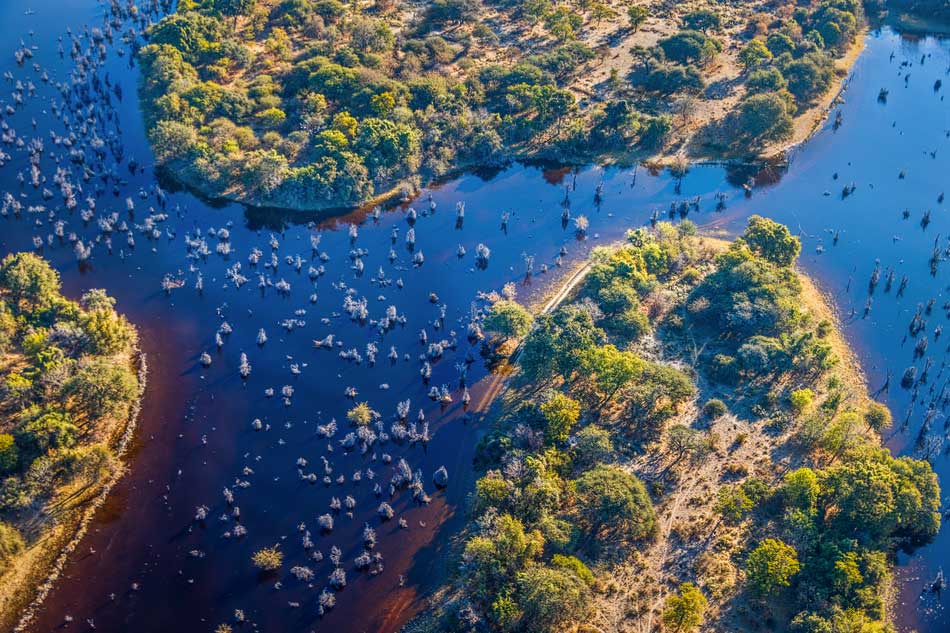 But in Africa, beautiful scenery lurks around every corner. Neighbouring Angola has jungles, game farms teeming with life and extraordinary deserts; yet we don't see the world's billionaires jostling to get their families on a flight to Luanda. Botswana's success was planned and cleverly executed – and the acclaim should go to both the government and the travel companies that placed it not only at the heart of their operations, but also on the cover of magazines in New York, London and Hong Kong.
One of the most important factors in their success has been the high-quality, low-impact tourism model. Sustainable tourism is almost a religion in Maun. The government has a grading system called the Eco-Certification Programme, which awards ratings to tourism operations on factors including the people, their culture, heritage, wildlife and all other resources. Only those who pass are then allowed to open camps in the Okavango – as a result, only companies with flawless credentials can operate.
"The high-value, low-volume policy has worked very well in ensuring the sustainability of the industry", says Obenne Mbaakanyi of Botswana Tourism. "The tourism industry, in partnership with the Government of Botswana, has managed to create an industry with a huge global impact. The Botswana tourism industry is very passionate about protecting our country, and, as such, are better able to service the international market."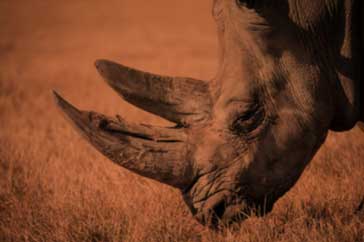 But Botswana wasn't always an African success story. Before 2001, the country didn't have a single recorded rhino roaming in the wild – but this small land-locked country has savvily used their booming travel industry to fight poaching as well.
"Botswana has achieved many successes, the most impressive being the successful rebuilding of its rhino populations after the species was almost eradicated in the country in the 1980s", says Dave van Smeerdijk of Natural Selection, a collection of owner-operated African lodges. "This
is an incredible achievement, but would not have been possible without a thriving tourism industry and the nurturing and constructive partnership between government and the tourism industry."
Travel companies such as Wilderness Safaris and andBeyond have been instrumental in this work, funding projects under conservationists such as Map Ives to transport rhinos from the besieged Kruger Park to Maun, with the animals drugged and strapped to a helicopter in what will remain one of the most memorable images of this war on poaching.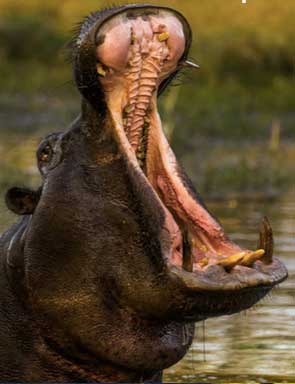 But while private companies have ploughed many of their profits into animal protection, their burden has been largely relieved by the government, which has made poaching a military rather than individual matter.
It's a new approach – South Africa, for example, relies on the private sector to fend off poachers, but rapidly decreasing figures suggest that Botswana's armed government units are the way forward, despite some concerns about their alleged shoot-to-kill policy. "In the end, the private sector cannot pay for a robust anti-poaching unit to look after rhinos in particularly big areas – only the government can do that", says conservationist Colin Bell.
"Where Botswana is so good is that they have created a workable framework for anti-poaching", he continues. "This includes great community involvement, so even people in areas far away from any wildlife profit from keeping animals alive."
"Where Botswana is so good is that they have created a workable framework for anti-poaching"
Colin Bell
Poachers in Africa come from poor rural communities and the money they can make from selling one horn or piece of ivory to criminal syndicates is life-changing. Which means that, no matter how many army officers or drones are put in place to protect the animals, poaching will continue while there are people in Africa in desperate need of money.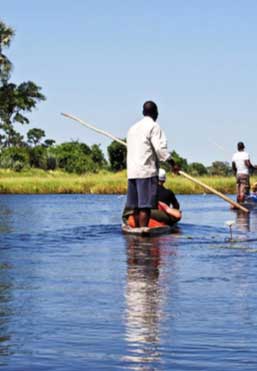 This is why the Botswanan tourist board ensures major travel companies and conservationists work exclusively with the local community, so they themselves profit from conservation and shun illegal poaching. New game management areas have been established to link national parks to specific rural communities, which then can license rights to tour operators and bene t from tourism money directly.
Alongside this, Botswana promotes experiences for visitors through grassroots organisations that support sustainable practices and encourage tourists to visit both local villages and conservation schemes and get involved.
None of these initiatives are cheap to put in place, which is why government also ploughs a third of their tourism profits back in conservation – transporting animals in from other countries, protecting them on the ground, and fighting trafficking at borders.
Often described at the Switzerland of Africa, much like its Alpine doppelganger, Botswana nonetheless has problems hidden under the surface. Poaching up in Chobe and Linyate is still an issue, and sometimes involves local communities who have previously worked with tourism boards.
Botswana's high-end tourism model is also quite exclusionary, and has meant that the country is now all but unaffordable for anyone outside of Mayfair and the Upper East Side. Despite this, countries such as Tanzania, Sri Lanka and Uganda have all apparently consulted with Botswana's government and tourism officials to put similar operations and initiatives in place. However, whether their significantly larger populations and landmasses and far more developed tourism industry could cope with such a significant change is still up for debate.
"Commitment for conservation success has to come from government first"
Obenne Mbaakanyi
"Commitment for conservation success has to come from government first, as it needs to see the value of the environment rather than development", says Mbaakanyi. "It is all about sustainability and practicality – looking after the environment with conservation in mind will lead to tourism. But each country in Africa has a unique environmental system; it is essential for each country to deploy models that work best for their animals and landscape."
That – and steal a bit of Botswana's conservation gold dust.
---
[This article was published in Beyond: Empowered, We Are Africa's print magazine, in May 2018.]