WELCOME TO THE TRIBE: THE ROVER'S AFRICAN DREAM
One destination is often never enough for the adventure-hungry traveller. Being able to hop seamlessly from one place to the next is what turns a tired, two-dimensional holiday into a truly diverse and special trip… And this is exactly what these three new We Are Africa exhibitors have come on board to offer. This unique trio allow their travellers to kiss goodbye to arduous hours of planning, transporting them around the Motherland with ease, grace, and most importantly, style.
---
NAME: CroisiAfrica
LOCATION: Botswana and Namibia

WHAT'S THEIR STORY?: CroisiAfrica is preparing to launch its Southern African cruise adventure this year. With an envy-inducing water-and-land itinerary up its sleeve showcasing the crème de la crème of Southern Africa's bountiful offerings, the cruise will explore Botswana, Namibia, Zambia and Zimbabwe along the twists and turns of the Chobe and Zambezi Rivers. It promises a broad, yet intimate view of Southern African history, wildlife and culture. Although some time might be spent basking in a lap of luxury at either one of the two lodges, as well as on board 'The African Dream', their 'five-anchor'-rated ship, travellers will also actively enrich their experience: chatting to the children and teachers at a local school; discovering Africa's rich linguistic history; and bearing witness the awe-inspiring view of Victoria Falls from helicopter-height are all part of the fun with CroisiAfrica. The cruiser's ride might well be smooth and dreamy, but travellers will, most importantly, receive a life-sized reality-check, and see beyond the caricature of Africa to the extraordinary beauty and complexity of the southern end of the continent.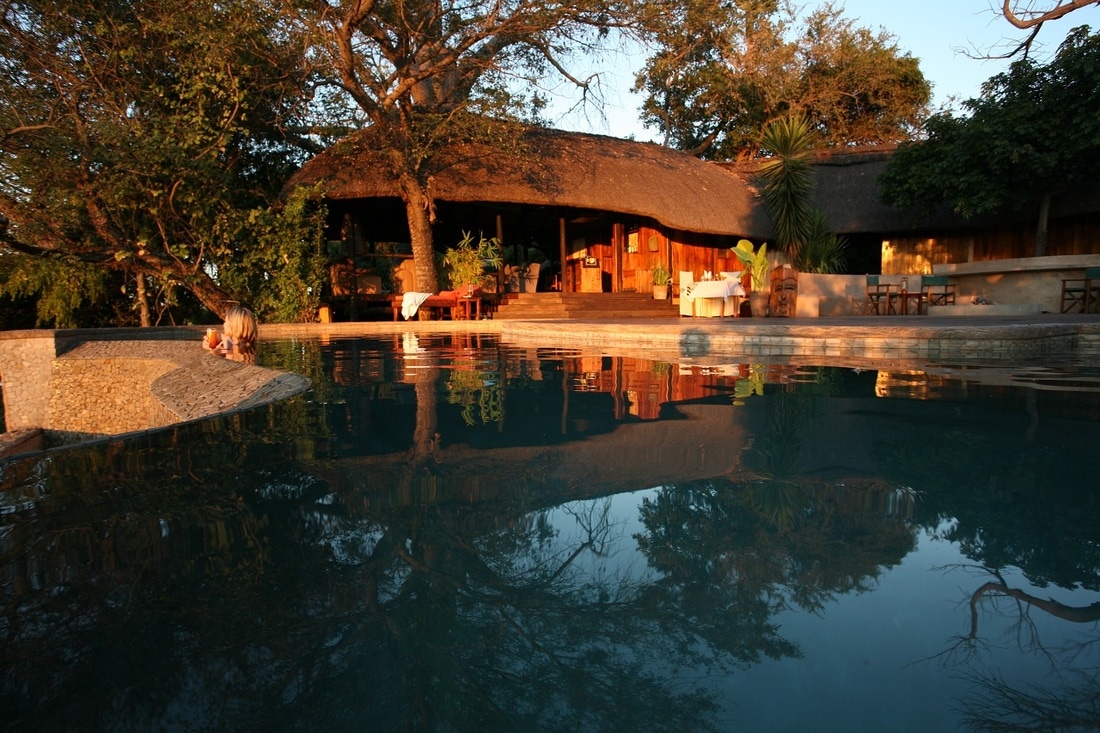 SOCIAL SPOTLIGHT:
https://www.instagram.com/p/BYeUB_ZF8eE/?taken-by=croisieurope_official
---
NAME: Capture Africa
LOCATION: Botswana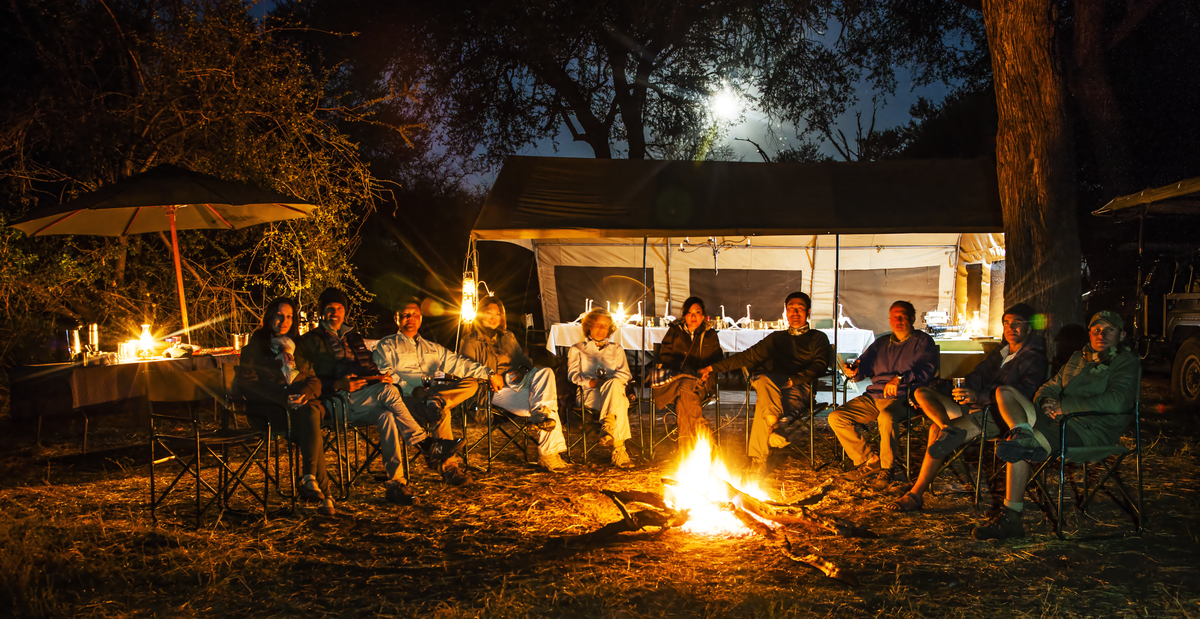 WHAT'S THEIR STORY?: The raw beauty of an experience almost always lies in the detail; this is something that family-run mobile safari business Capture Africa has made into an art form. Providing an exceptional level of both authenticity and care, they are all about making it 'real' when roaming around Botswana… Without compromising on any fundamental or frivolous creature comforts, of course. They aim not only to transport their safari-goers from place to place, but also back to a time "when man was only a link in the food chain". Elaborate meru tents are built on-site from scratch, changing location depending on the weather and the whereabouts of the game. In essence exposure to nature at such close proximity does everything the average holiday cannot: it pushes you so far out of your comfort zone that you embrace the primal and thrilling simplicity of the natural world. And part of the fun includes instinctively sitting a little closer to that fire when you hear the bushes so much as rustle with activity…
---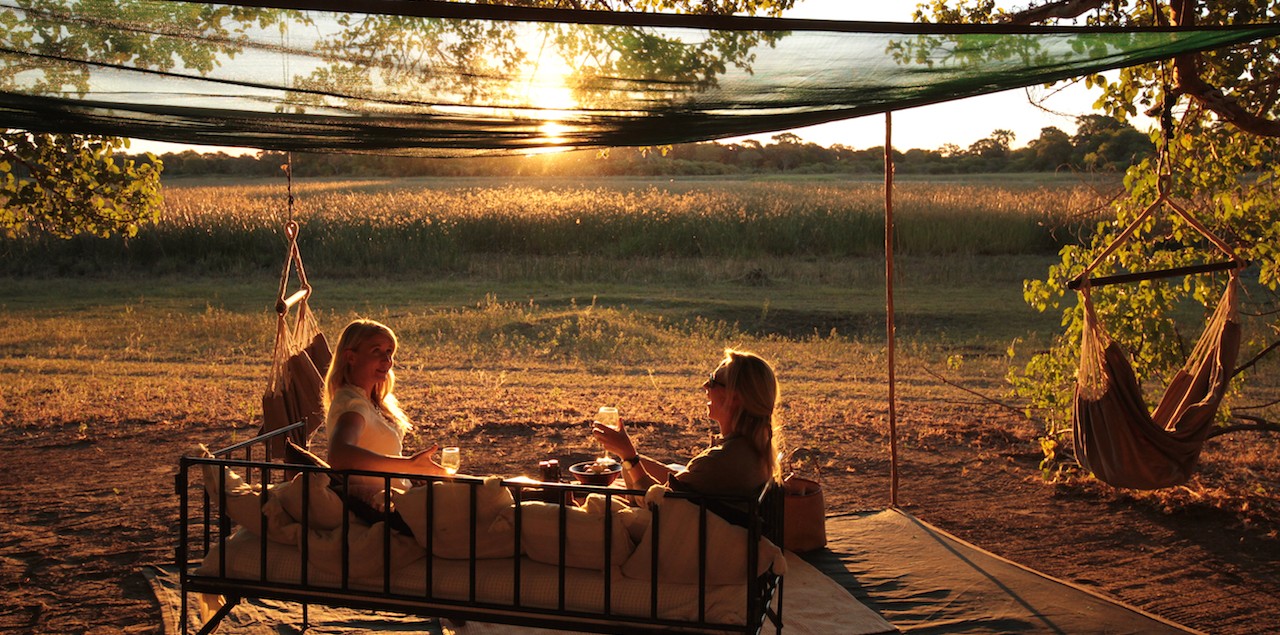 SOCIAL SPOTLIGHT: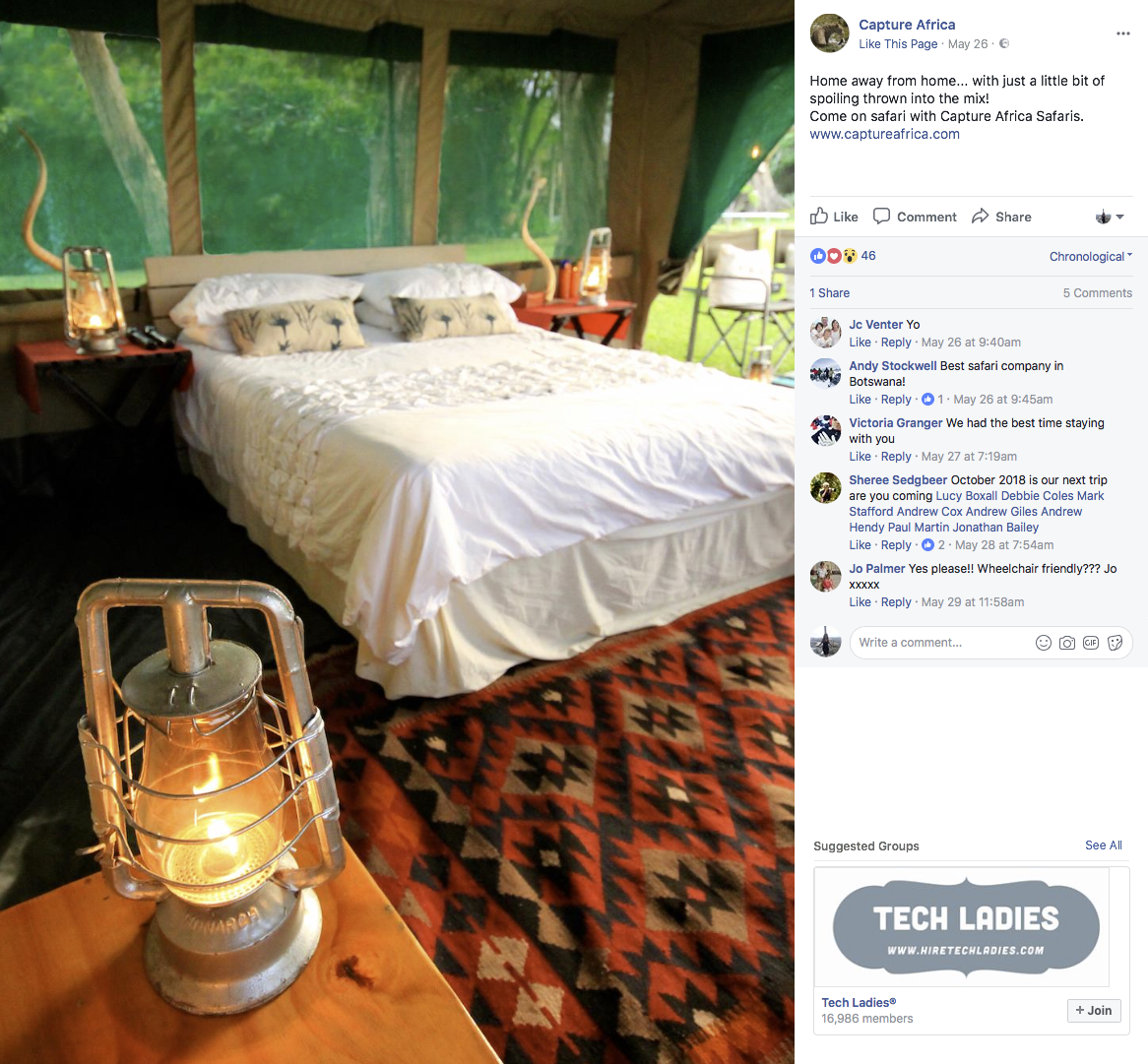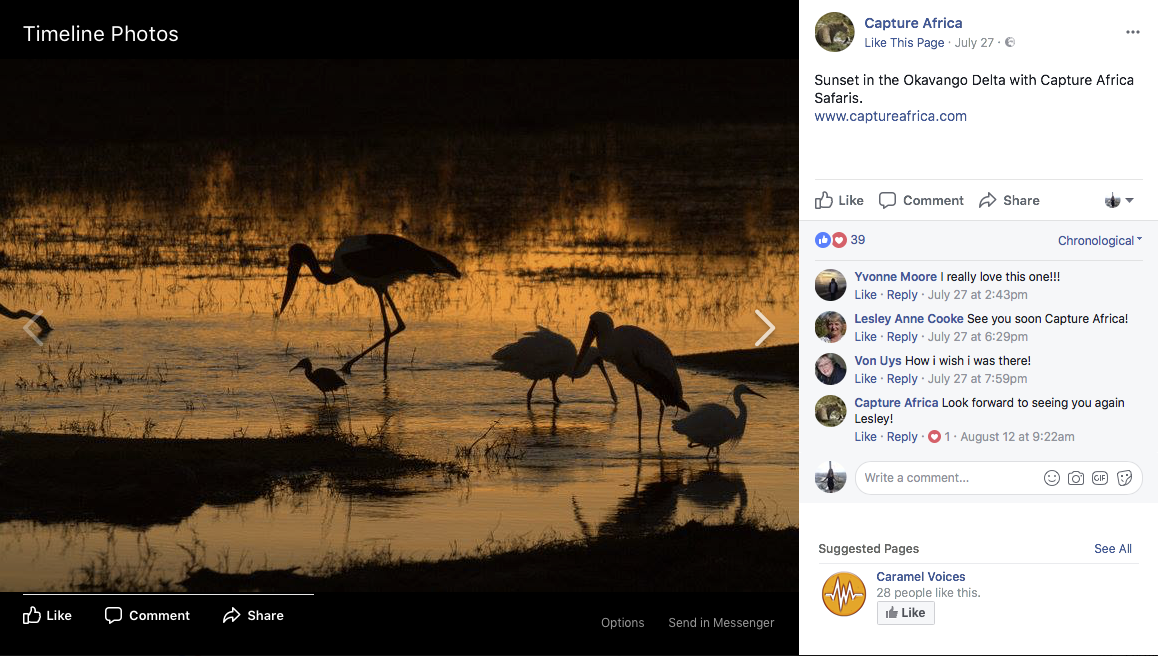 ---
NAME: Pride of Africa
LOCATION: Botswana
WHAT'S THEIR STORY?: Have you ever looked at an itinerary and wondered: "If only I could do 'x' instead…" Starting off as a mobile camping safari in Botswana, Pride of Africa became attuned to the wishes of many for the luxury of choice and flexibility within mobility when touring around Africa's exquisite continent. Alongside their scheduled safari, they host an endless array of touring alternatives covering Botswana, South Africa and Namibia that are fun for all the family, tailoring to the smallest whims and fancies of the free-spirited traveller: from exploring the land the old-fashioned way on foot to taking a rugged ride in a four-by-four, to entirely passing on the planning baton to their customer, they will consider trying it your way in order to bring the best of Africa to you.
SOCIAL SPOTLIGHT: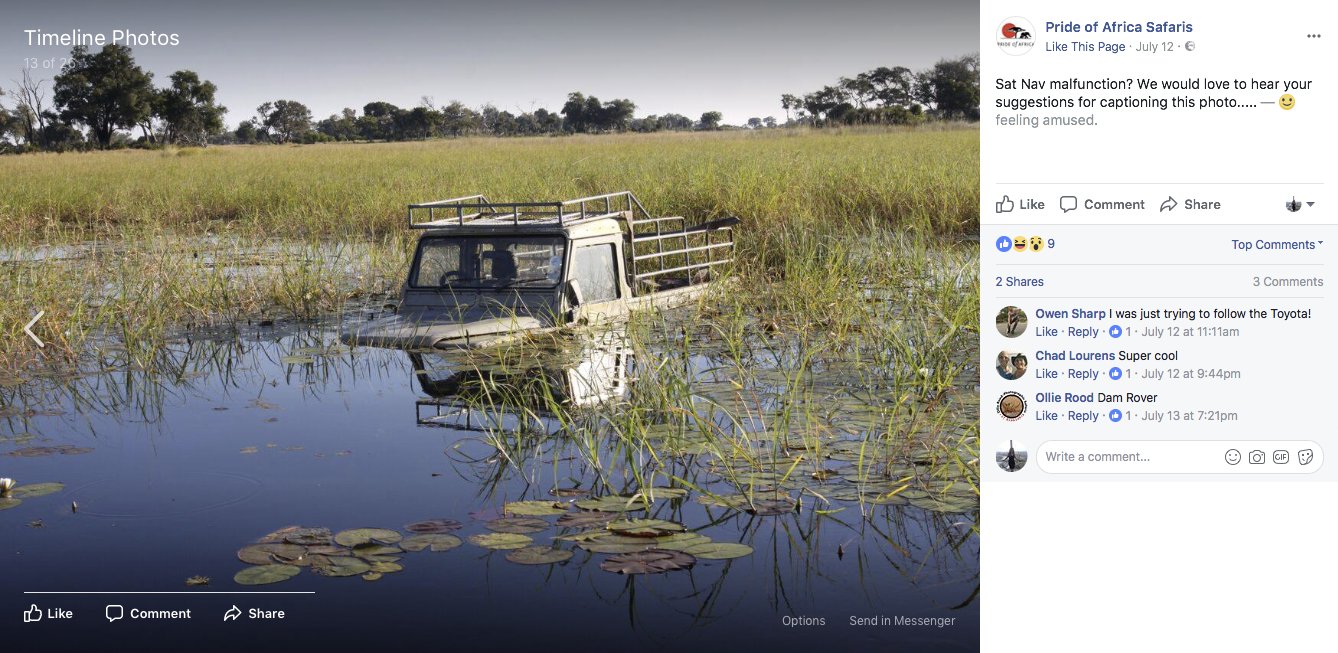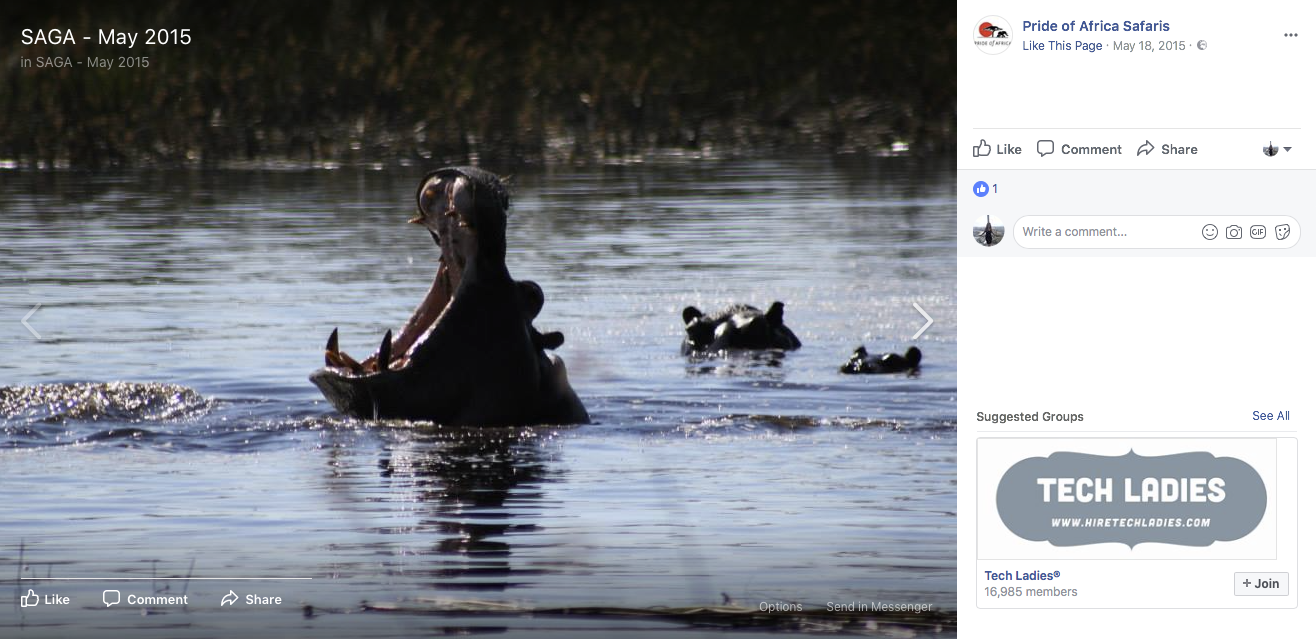 ---
Think you have what it takes to join the tribe? Tell us your story and why you belong with We Are Africa using the application links below.