HARDLY A WALK IN THE PARK
TWO YEARS AFTER THE WORLD WAS CAPTIVATED BY OSCAR-NOMINATED FILM VIRUNGA, PARK DIRECTOR EMMANUEL DE MERODE TELLS OLIVIA SQUIRE WHY TOURISM IS THE KEY TO SECURING THE PARK'S FUTURE
Perhaps I shouldn't have been surprised, but it turns out that tracking down the man responsible for securing the future of one of Africa's national parks is trickier than I had first anticipated – even more so since he became a bona fide movie star, thanks to the 2014 release of Academy Award-nominated documentary Virunga. Emmanuel de Merode is very much in demand these days, both at home in the Democratic Republic of the Congo, where he has been the Director of Virunga National Park since 2008, and by an international crowd keen to hear more about the Park's ongoing, fascinating story. Thus commenced a five-month chase from our London HQ during which I became online BFFs with his assistant; learned to respect the temperamental nature of DRC phone lines; and wondered if I'd ever manage to defeat his intimidatingly frantic schedule.
However, when I eventually connected with de Merode one February afternoon, it became immediately evident that this is someone who is used to negotiating conflicts that go well beyond a diary clash. A Belgian prince born in Tunisia and raised in Kenya, his background matches that of the terrain he oversees: diverse, complicated and unconventional.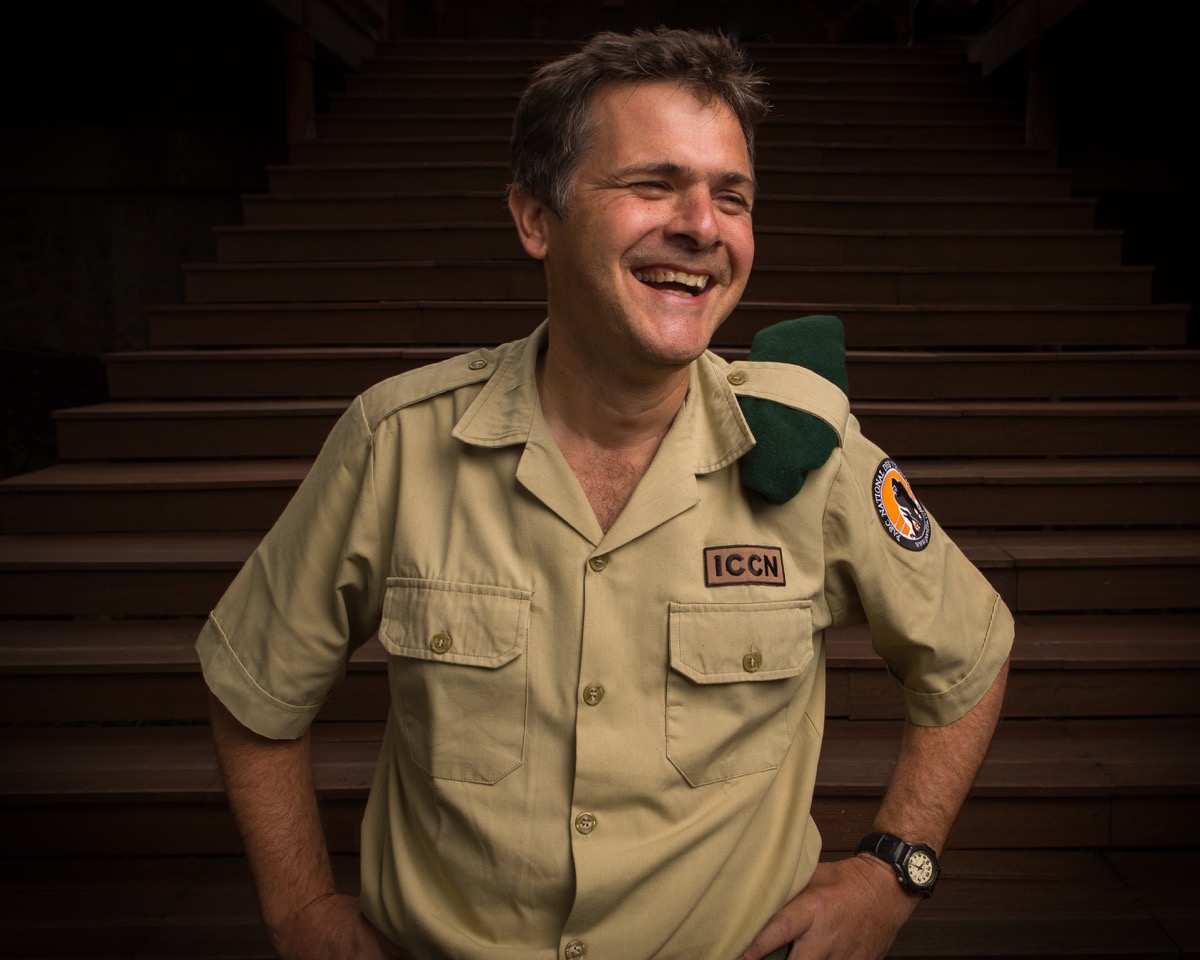 Virunga is one of three national parks sharing 3000 square miles of land at Africa's geographical heart (the other two are in bordering Rwanda and Uganda). This position on the juncture between territories has engendered a difficult and bloody history, beginning in 1994 when refugees from the Rwandan genocide overflowed into the DRC, ultimately leading to the First Congo War in 1996 and Second Congo War, which ended in 2003.
During this time rebel militias flourished, surviving through the trafficking of natural resources, including gorilla poaching. This latter gained global attention in 2007, when militias slaughtered five gorillas in the Park. In 2008 the situation became even more fragile with the start of the CNDP War, whereby M23 rebels captured the Mikeno sector of the Park where the gorillas live, alongside the headquarters. All of the above took place in a context of four million people living in extreme poverty on the outskirts of the Park, divided by ethnic lines.
This is the Gordian knot of issues that de Merode inherited when he came to the post. "The two big hurdles that we had to overcome were to set up an effective reform of the Park service, and to work out a way to operate under armed conflict and behind enemy lines," he says. "We had to negotiate with our own government to discuss our ability to open a dialogue with the rebels…if we didn't secure that agreement, then the Park would probably have collapsed and we may have lost the mountain gorillas. Alongside that," he laughs, "we didn't have any money, because we'd run out of funding. We were in survival mode."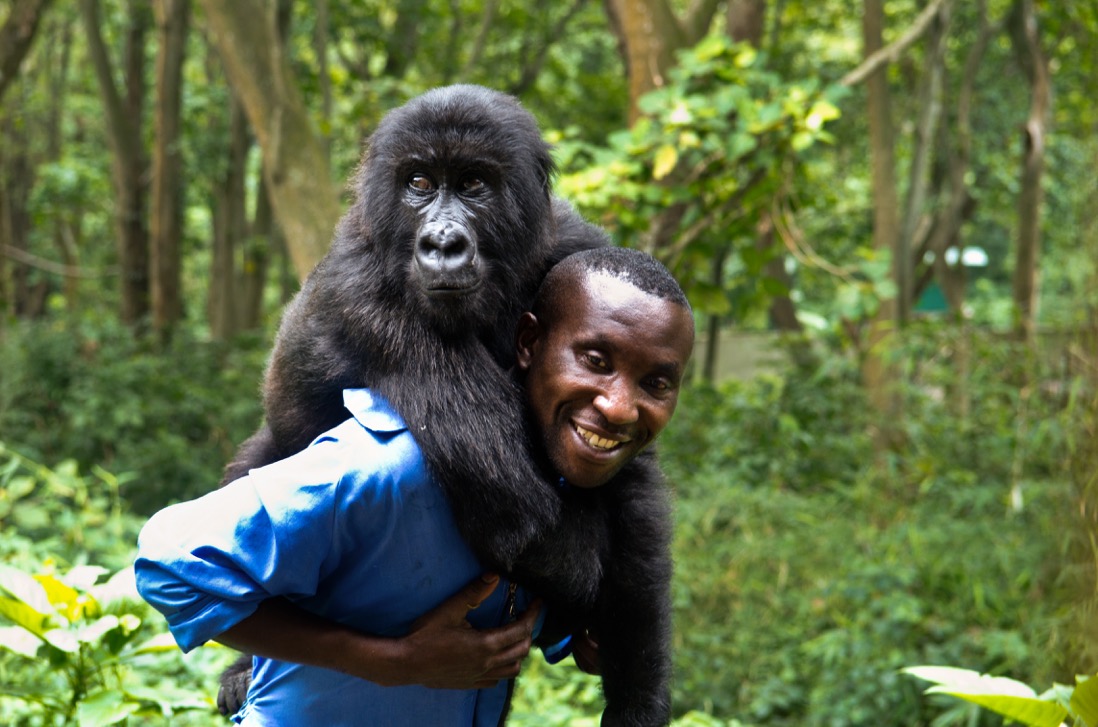 A difficult first day by anyone's standards, then. Nonetheless, de Merode was able to establish communication with both government and rebel forces and thus begin the slow process of peacemaking. Although there are still 12 armed militias residing in and around the Park, this early victory means "the local community and government understand a lot more what we're trying to do and why, so that's built up a lot more trust".
However, defending the Park is a battle against not only internal, but also external influences. Virunga's untapped oil reserves have attracted attention from global firms including SOCO International, a London-based oil and gas company whose prospecting activities accidentally became the subject of the eponymous documentary.
"The film didn't really start as a film: it came at a time when we were having real difficulty investigating [SOCO] and Orlando, the director, came with Al-Jazeera on a different project. It became clear that he had a very valuable skill set with respect to investigative journalism, so initially we were just working together to produce material that could be used as part of that. However, it very quickly became so compelling, beyond what we expected, that it became obvious that it wasn't going to be a small ripple of a film."
"For us, tourism is fundamental. We're absolutely not going to succeed in Virunga without it."
This prediction was certainly accurate: Virunga ended up with Leonardo di Caprio as executive producer, Netflix as distributor and an Oscars nod for Best Documentary Feature. The film captured the heart-wrenching fight of de Merode and his rangers to combat the cycle of violence, war and corruption, as well as the sacrifice entailed (22 brave Congolese have lost their lives protecting the Park in recent years and de Merode himself was the subject of an assassination attempt just a few weeks before the film's premiere).
Awards and acclaim aside, however, the real impact of Virunga lies elsewhere. Crucially, SOCO has withdrawn its activities within the Park. But perhaps more unexpectedly, it has become the best advertisement possible for de Merode's great hope for the Park's future: tourism.
"For us, tourism is fundamental. We're absolutely not going to succeed in Virunga without it. It's a funny situation, because it's a film that everyone said would deter people from coming, but in reality it's had the opposite effect. There is that segment of people who want to do something completely different that can truly be defined as an experience, where any apprehension is overruled by the level of interest." The film's real legacy, then, is its ability to combat the stereotype of the Congo that he would most like to eradicate: "the sense of fear and violence that people have. It doesn't have a place when you come here and experience it for yourself."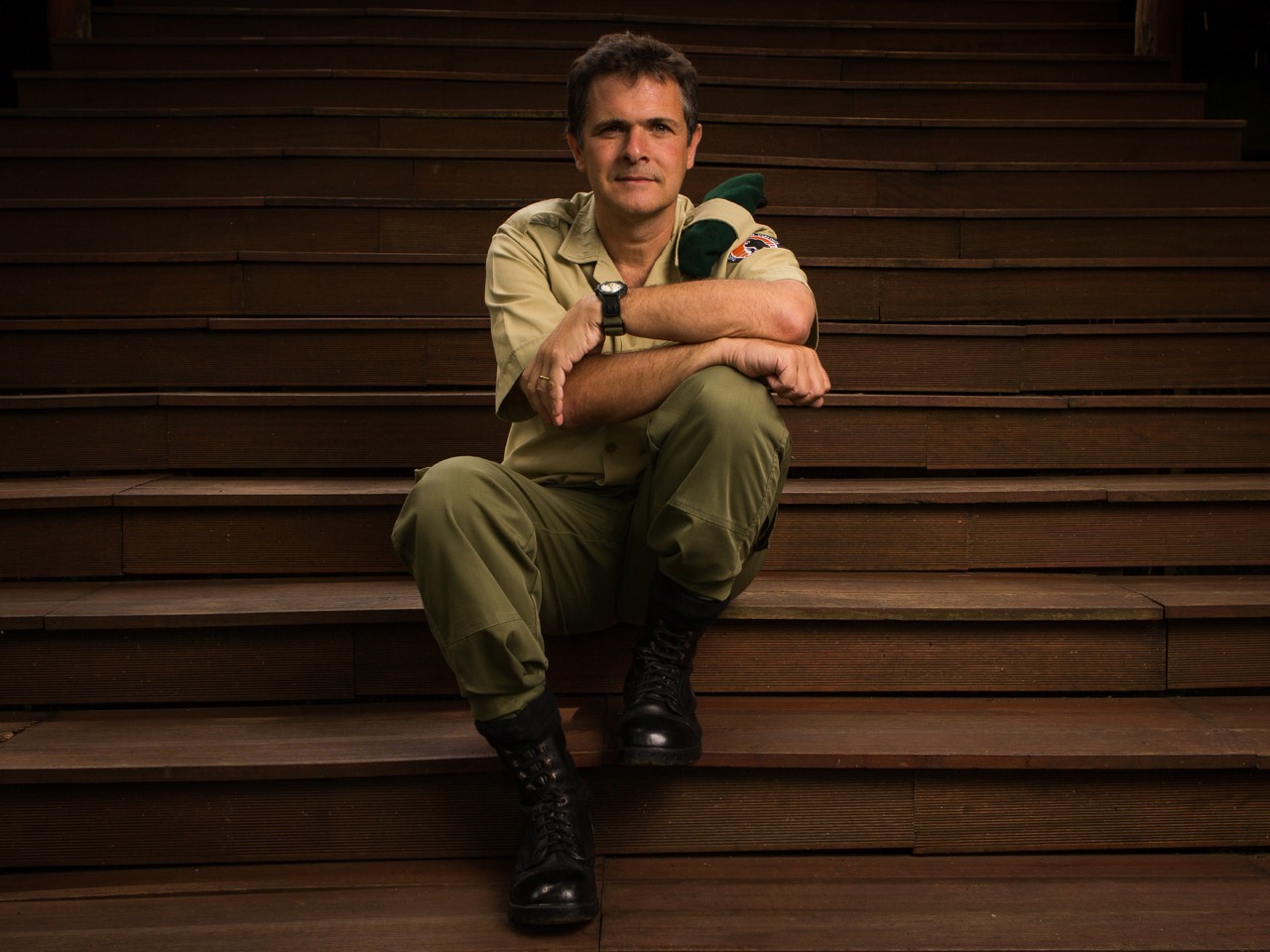 In the two years since the film's release, Virunga has enjoyed its first large-scale tourism successes with the re-opening of Mikeno Lodge and the launch of several camps. Just as collaboration has got the Park to the point where it can embark on tourism as a serious industry, it is collaboration that underlines this mindset. "The teams that do conservation and social development are completely integrated into the teams that do tourism, so when you visit you would have difficulty distinguishing between them." Guests are invited to wholeheartedly participate in the Park's daily activities, patrolling with rangers and undertaking ecological monitoring.
It's this inclusivity that de Merode believes is pivotal to Virunga's tourism success. "It's a bit rougher and more rustic than the equivalent you find in Rwanda or Uganda, but you don't feel like a visitor – it's the people who make it really interesting." In return, locals are beginning to see the tangible benefits of tourism revenue, 30% of which goes directly to community development. Nine new schools have been built; over 30km of water pipeline laid; and rural electrification programmes are underway, all contributing to the bank of trust required in the peacemaking process. "They also enjoy having people come because it's a very poignant sign that things are getting better – that we're moving beyond the war", he adds.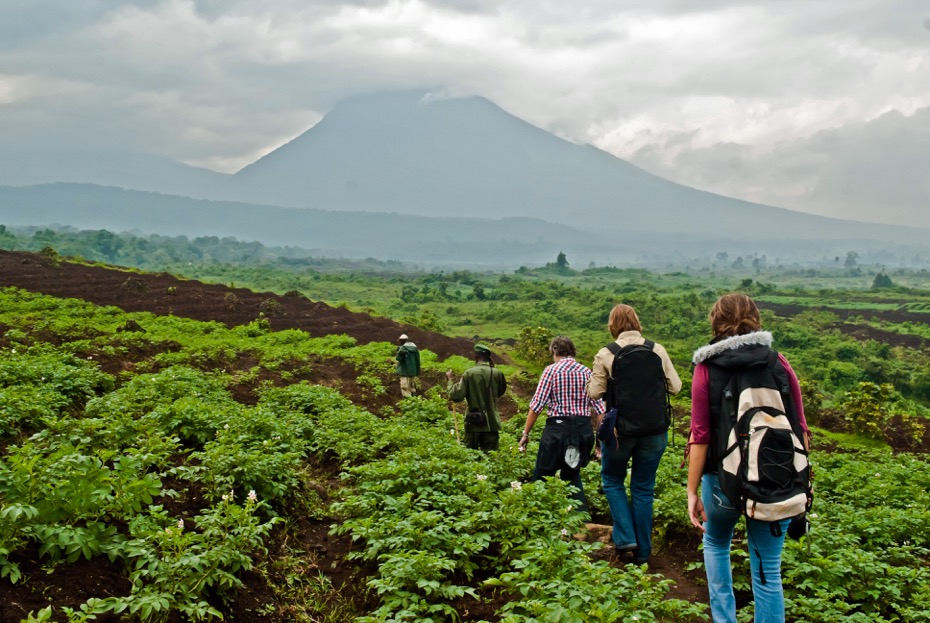 Tourism is one of the three strategies being adopted in the Virunga Alliance, an overarching $200m project aiming to position the Park as the main driver behind the economy in North Kivu. Alongside rural electrification and agriculture, de Merode's hope is that tourism will enable a new kind of industry "based on certain values to do with peace-building and positively affecting the lives of the poor and most vulnerable, without destroying the environment". An important tenet of this is to replace the short-sighted extraction of natural resources with sustainable agriculture, enabling the Congolese ownership of their own raw materials and "a return on their own future". Rather than importing solutions from the outside, as has been the downfall of many interventions in Africa in the past, this homegrown approach is truly Made In Africa.
"It really isn't just about tourism: it's about a complete landscape of activities of which tourism is one."
This emphasis on both inviting the world in and encouraging locals to look outwards summarises de Merode's vision. He never uses 'I' when talking about the Park's future, only 'we', recognising that the project is bigger than any one person: it involves the rangers, the tourists, the four million people living around the Park and the world beyond, all working in tandem. This is at the forefront of his mind when asked what he wants We Are Africa attendees to take away from his talk. "It's an understanding that it really isn't just about tourism: it's about a complete landscape of activities of which tourism is one, and when you engage in that you can get involved in everything else, including conservation, social development and peace-building. It all feeds into itself."
It's perhaps this knowledge that leads him to remark that despite the risks, "I wake up every morning and feel really good about getting on with it. My day-to-day life is the best job in the world". As I thank him for taking the time out from this manic, wonderful job to talk to me, he apologises "I'm sorry it's been so frustrating for you – I often cause that for people". I'm sure Emmanuel de Merode is causing frustration for all the right people through his uncompromising determination to forge the right future for Virunga – but after hearing about the scale of his ambitions, I'm definitely not one of them. 
Hear Emmanuel de Merode speak at the We Are Africa Conference 2016 on Monday 2 May