TEN TEASER INSIGHTS FROM THE CONSERVATION LAB 2017
As the Conservation Lab comes to an end and the sun sets over Spier Wine Farm, we're reeling from another incredible edition in which the most significant names in conservation, travel, technology, behavioral sciences, philanthropy, government and community all put their agendas aside and came together to brainstorm bold new ways to work together and move the conservation conversation forwards.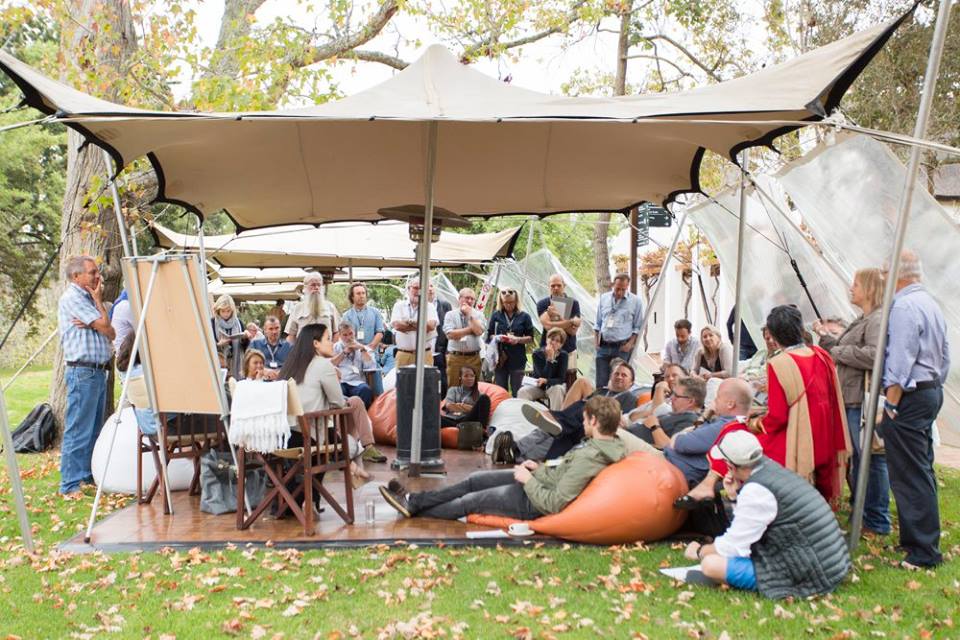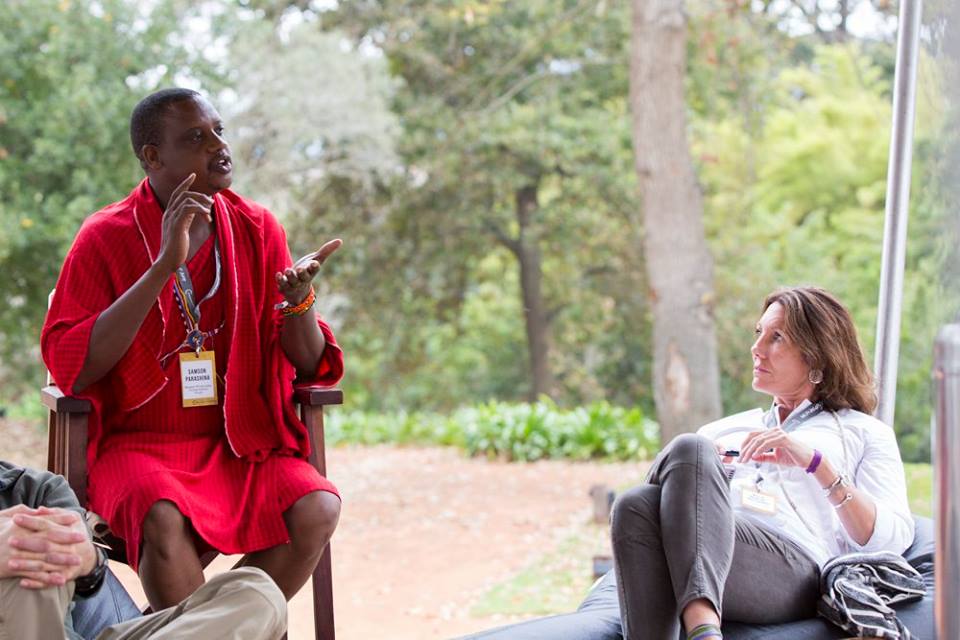 Of course, given our overall adherence to Chatham House Rules (i.e. what happens at the Lab, stays at the Lab!) the only way to really participate in generating these insights and ideas, as well as figuring out how to apply them to your own vision, is to be at the Conservation Lab in person. However, ahead of our first ever conservation trend report being released later this year (stay tuned for details!), we wanted to give you a flavour of the kind of high-level discussions and big hitters who are working together to forge innovative new conservation solutions – because together, We Can Fight Our Way Back.
---
1. WE CAN FIGHT OUR WAY FORWARD
Never one to shy away from controversy, Dr. Richard Leakey opened the show with a keynote questioning the wisdom of eco-tourism; imploring our audience to redress the balance of rich, white people in conservation; and railed against political correctness in moving governments. Oh, and he decided to rewrite our slogan from 'We Can Fight Our Way Back' to 'We Can Fight Our Way Forward' – a message of progression that we can all get behind.
---
2. WE MUST MOVE BEYOND THE SAVANNAH
Wilderness Safaris' Chris Roche's SPARK Talk brought up a debate continued across the weekend, namely the need to focus conservation efforts on lesser-known species nearing extinction, rather than simply 'Big Five' conservation: "Eco-tourism is a critically important contributor to modern biodiversity conservation." A clarion call taken up later by Adam Welz in his SPARK, who argued "There is an opportunity here to find the disappeared, save the doomed and make lots more friends for wildlife".
---
3. CONSERVATION NEEDS A REBRAND
'Conservation' is an inherently conservative, un-sexy and limiting word – and throughout the weekend, there was an emphasis on the need to tell our story better. Fortunate Phaka from Youth 4 African Wildlife commented "We should choose our words carefully, as objectivity can come across as holier-than-thou" in his SPARK on rephrasing the conservation narrative; meanwhile, ideas for conservation moonshots in a lively DISCUSS session revolved around the need to educate and engage passive audiences. As Simon Espley of Africa Geographic remarked in his SPARK, "Conservation is about changing perceptions in a busy world that doesn't care".
---
4. IT'S TIME TO INVEST IN IMPACT INVESTMENT
Ideas for how to integrate hard business with hard conservation rebounded across the DISCUSS talks, with models ranging from investment management funds to quantifying intangible returns to the merits (and drawbacks) of donor/philanthropic funding. In his SPARK talk, Francois Barnard of Conservation Capital pointed out "We're sitting on a potential conservation economy of $40bn per year" – David Wilson from Norman Carr Safaris also argued that "National Parks need to be run like a business if they're going to survive and contribute positively".
---
5. THE FUTURE IS FEMALE
The new generation of feminists sweeping the globe were represented at Cons Lab, with three SPARK Talks all mentioning the importance of including women in the community in conservation efforts. India Baird and the girls from BRAVE / Rock Girl told us about how a road trip can spark lifelong action; Craig Spencer explained the vital work of the Black Mambas Anti-Poaching Unit in building community; and Priscilla Macy from Global Sojourns argued for the importance of informal education for girls.
---
6. INFORMATION EMPOWERS CONSUMERS
Harnessing the power of the consumer through tech, data and information was another recurrent theme. Gautam Shah from Internet of Elephants told our SPARK audience how through app gaming, "Our aim is to create millions of wildlife addicts, but also visibility and meaningful finance for projects being worked on". Meanwhile, Google's Thomas Ropel asked "How can we transmit the spirit of Africa to a smartphone on a NYC subway train?" Throughout the DISCUSS sessions, the problem of how to get the right information across to the right people at the right time was a continued hot topic.
---
7. SUSTAINABLE CONSERVATION CAN'T HAPPEN WITHOUT THE COMMUNITY
Ever a popular topic, the consensus amongst our DISCUSS talks was that long-term, sustainable conservation simply cannot happen without the input of the community. Whether it's establishing economic models that have a tangible benefit, like water, solar or carbon generation; the drawbacks of 'fortress conservation'; or really engaging with the moral and cultural debates around hunting and livestock rearing, the idea that there's no conservation without community conversation was heralded loud and clear.
---
8. ASIA HAS A ROLE TO PLAY IN AFRICAN CONSERVATION
Similarly, a recurring argument was the role that Asia has to play in furthering conservation efforts in Africa – and that speaking the same language on issues such as the ivory trade means understanding the cultural habits and associations around them. The adaptation of the Asian market over recent years gave some cause for optimism – as the Wildlife Justice Commission commented in their SPARK, "Let's hope that the new Chinese law is more effective than the Chinese Wall".
---
9. IT'S NOT ALL ABOUT THE ANIMALS
Think African conservation, and you generally think of land-bound animals; however, our attendees were keen to stress that conservation is about much more. DISCUSS sessions on topics as diverse as marine conservation through to how to make plants sexy proved that there's a place at the table for all stripes of conservation.
---
10. EDUCATION IS EVERYTHING
The importance of education, whether it's local youth or distant urban consumers, on the issues facing conservation emerged as a critical theme. From experiential learning to putting nature education on the same level as mathematics, it's clear that without an informed local and remote population, regaining ground will be an uphill battle.
---
Want to be part of conversations like the above in 2018? Find out more about attending the Conservation Lab 2018 here.