ENERGISING IDEAS AT FUSE
Put your average conference delegate on a beach and they'd be in a world of trouble: sand in their briefcase, high heels sinking into the ground, black suit jacket baking in the sun… But the We Are Africa tribe are no ordinary delegates, and FUSE, brought to you by Wilderness Safaris, is no ordinary conference. In fact, it's an 'un-conference', by virtue of the fact that all the content is crowd-sourced – even the entertainment.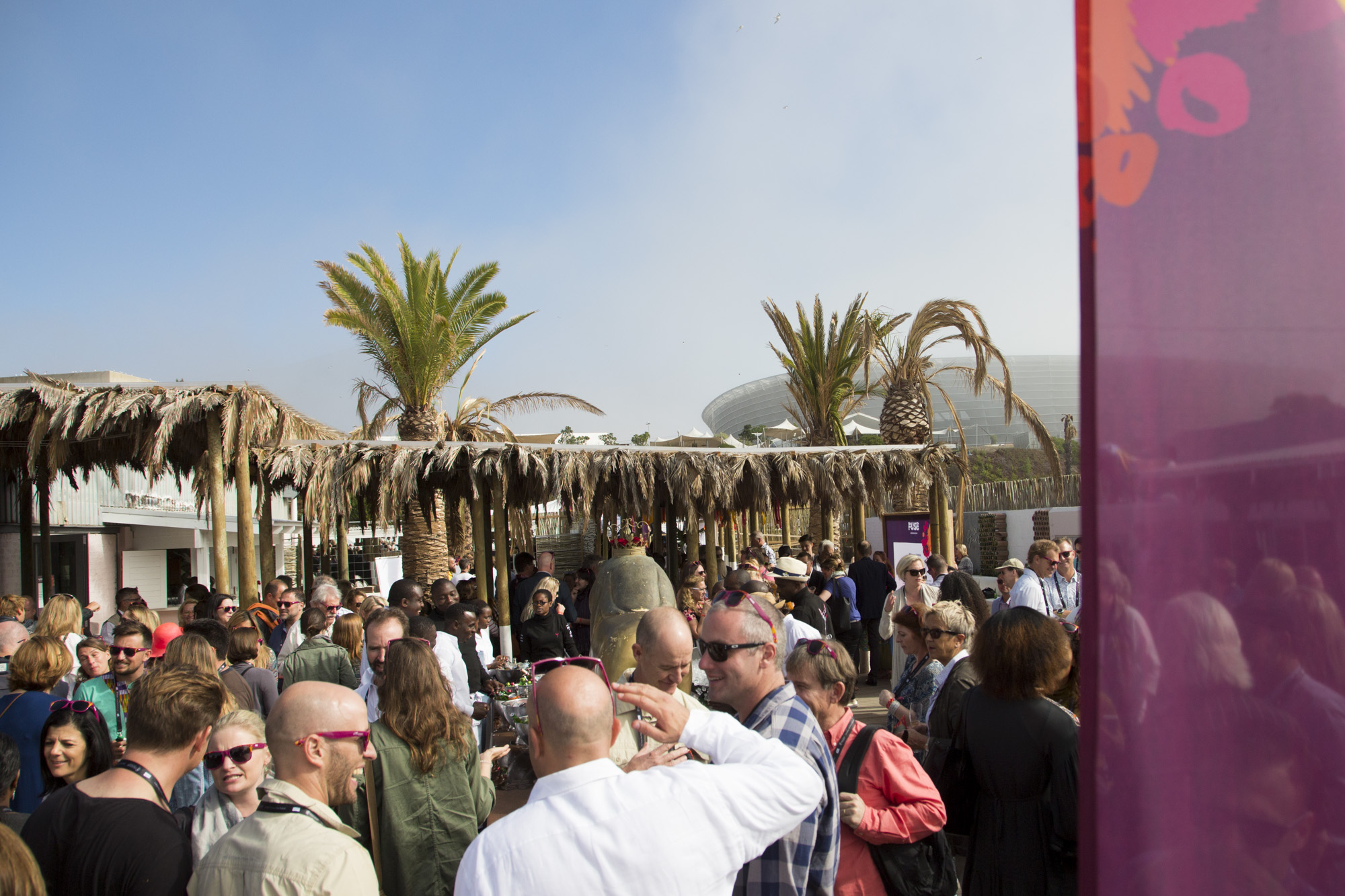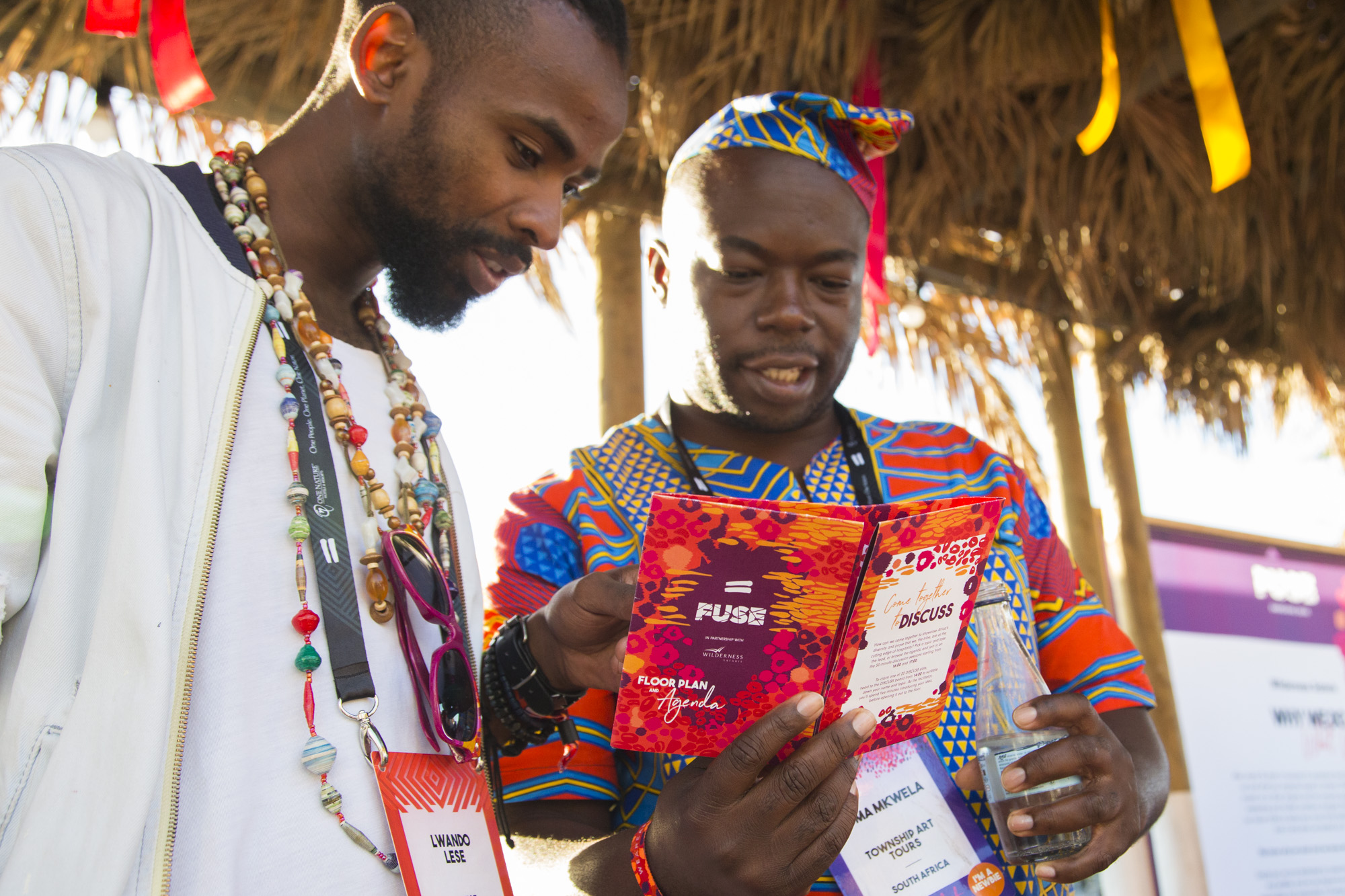 Yesterday our tribe gathered for the first time in a year at Grand Café & Beach, dressed (as briefed) in their most colourful, outlandish attire. Through custom-designed, purple FUSE shades they surveyed the DISCUSS board, where anyone and everyone had the opportunity to claim a slot and lead an informal group discussion on a subject of their choice later in the day. Swinging by the bar, they took a seat at the main stage – ice-cold beer in hand, under a tent only metres from the sea – as Beyond Luxury Media (creators of We Are Africa) Founder and CEO, Serge Dive, welcomed them and outlined the need-to-knows (because even un-conferences have rules – or un-rules?):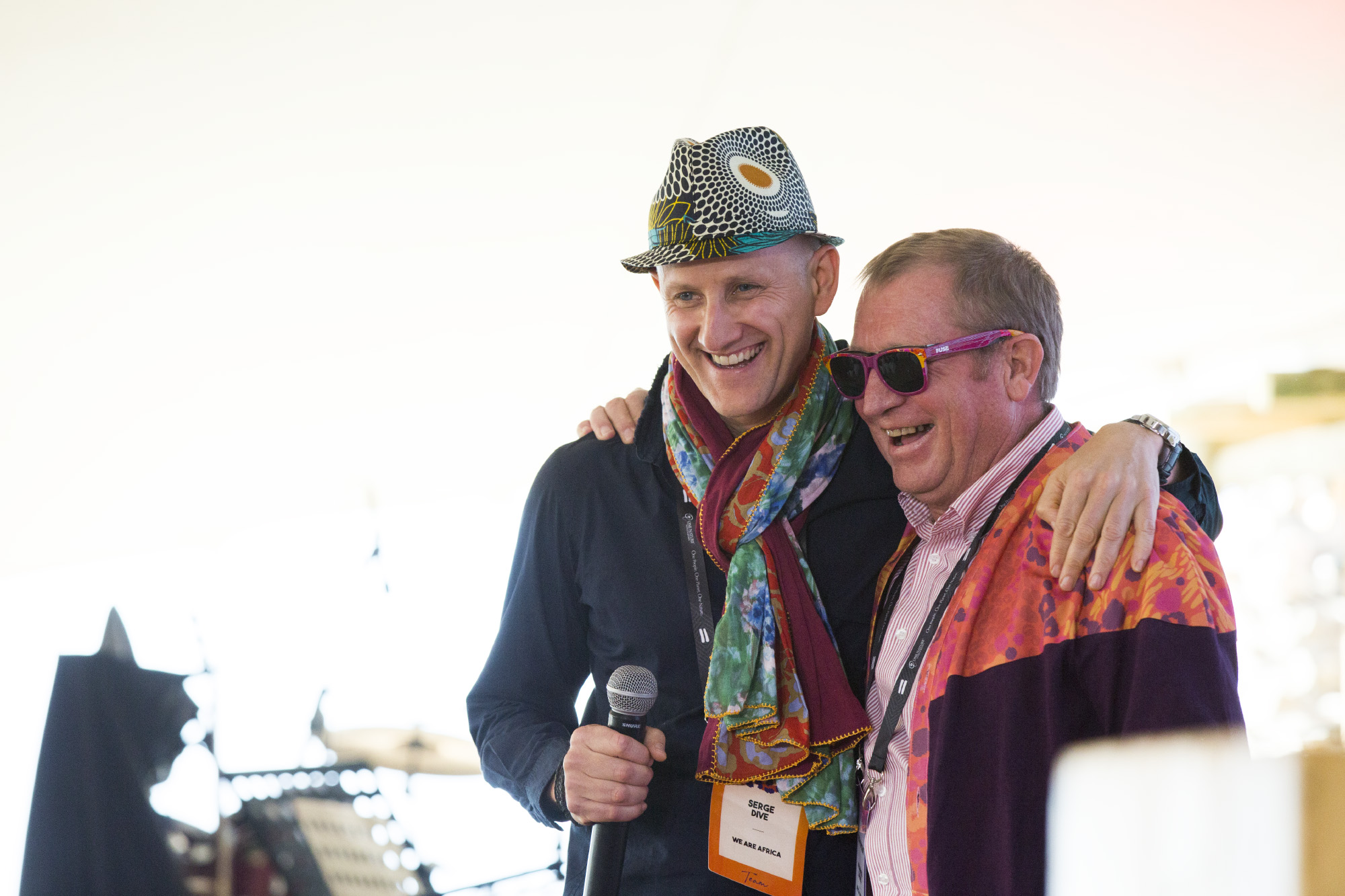 Dress as cool as you like – we don't care what you look like, we care about your ideas
Get involved – you'll only get out what you put in
Stay with us – digital detox is the new cool
Overcome your fear of public speaking – apparently the most-feared thing after death… But remember: everyone's on the same side here
Keep calm and check out your ego – what's most important is that everyone works together
Don't suck the oxygen out of the room – we want to hear what you have to say, but give others a chance too
Avoid conflict – no "But" or "I disagree"; here we "plus" others' ideas 😉
Seek collaboration – there's no knowing who your next partner could be, so open your mind and introduce yourself
Remember that you are the content – there are no bystanders here, only active participants
Chatham House rules – you can talk about what you hear, but don't say who said it (remember: you're under verbal contract!)
Don't make it a sales pitch – people will see straight through it, so remember why we're all here
Have fun – business is serious, but fun creates connections and opportunities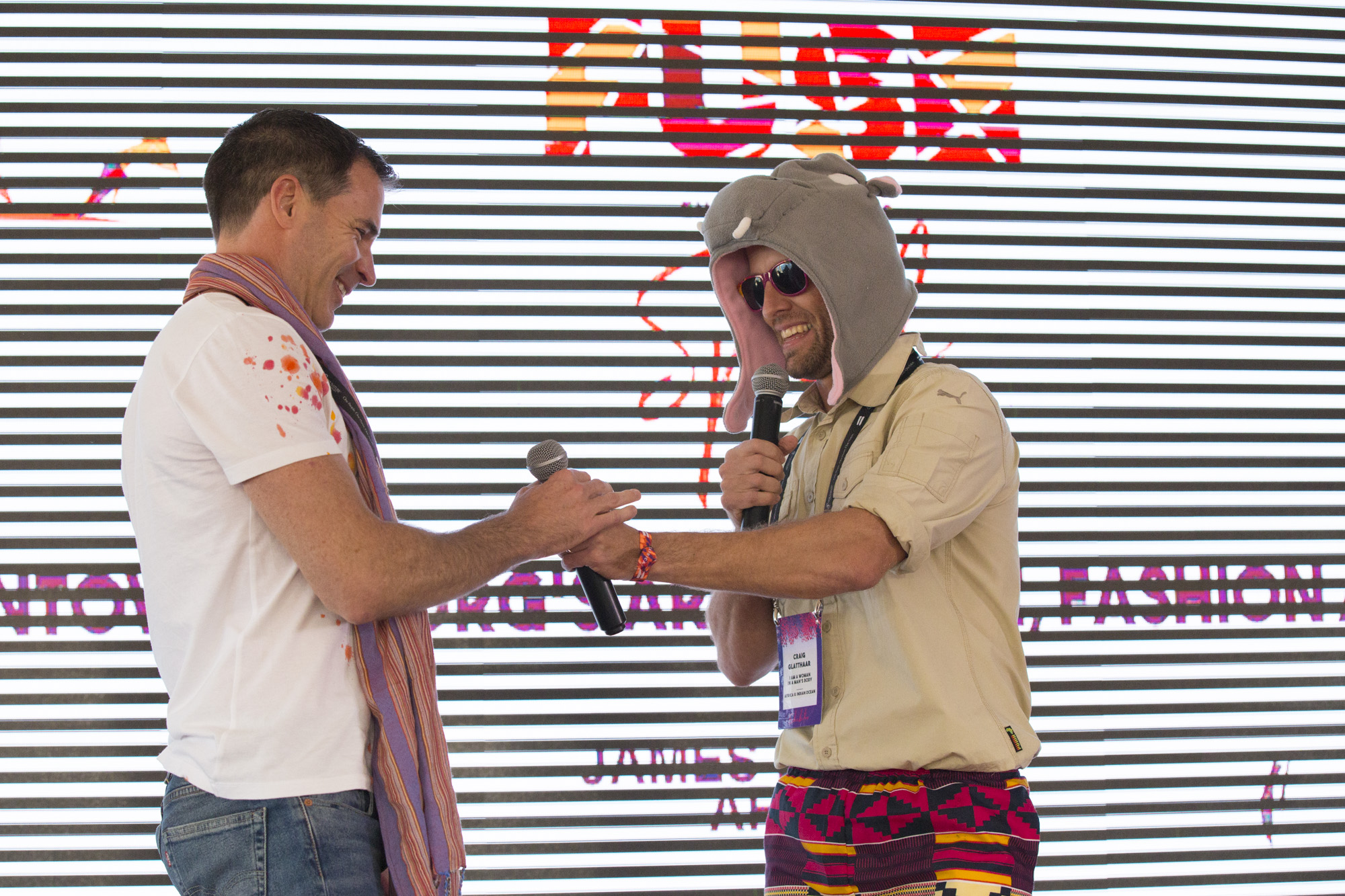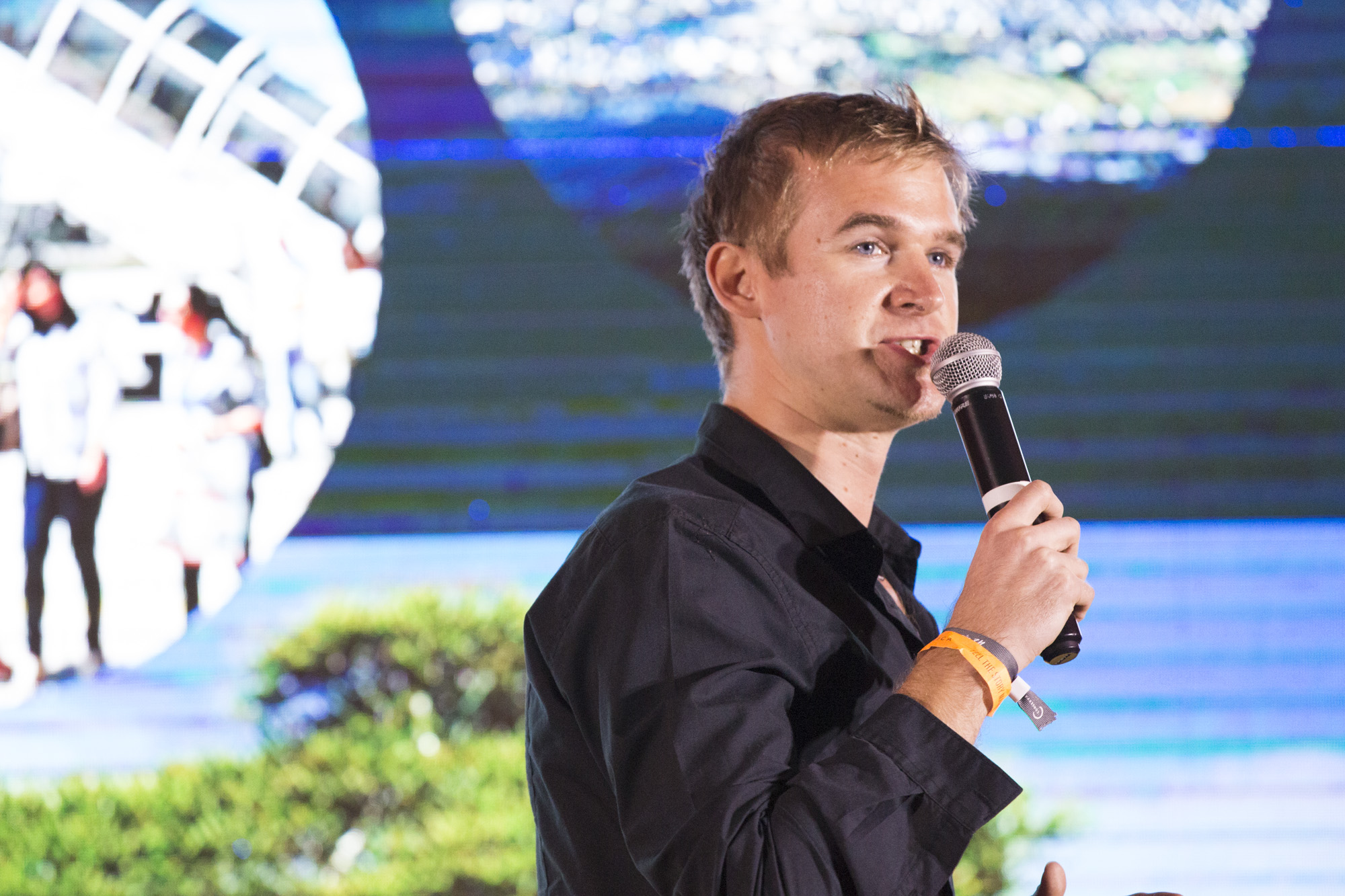 Next up, Wilderness Safaris' Craig Glatthaar took to the stage in various designs of animal headgear to introduce SPARK, where his fellow tribe members and voluntary speakers had just three minutes and 34 seconds to present a 15-slide presentation, with slides moving on automatically (no easy feat, we can tell you). From Uthando's James Fernie addressing the crowd dressed as a carrot(!), to Randolf Jorberg of BEERHOUSE explaining history through beer goggles, there wasn't a snore to be heard.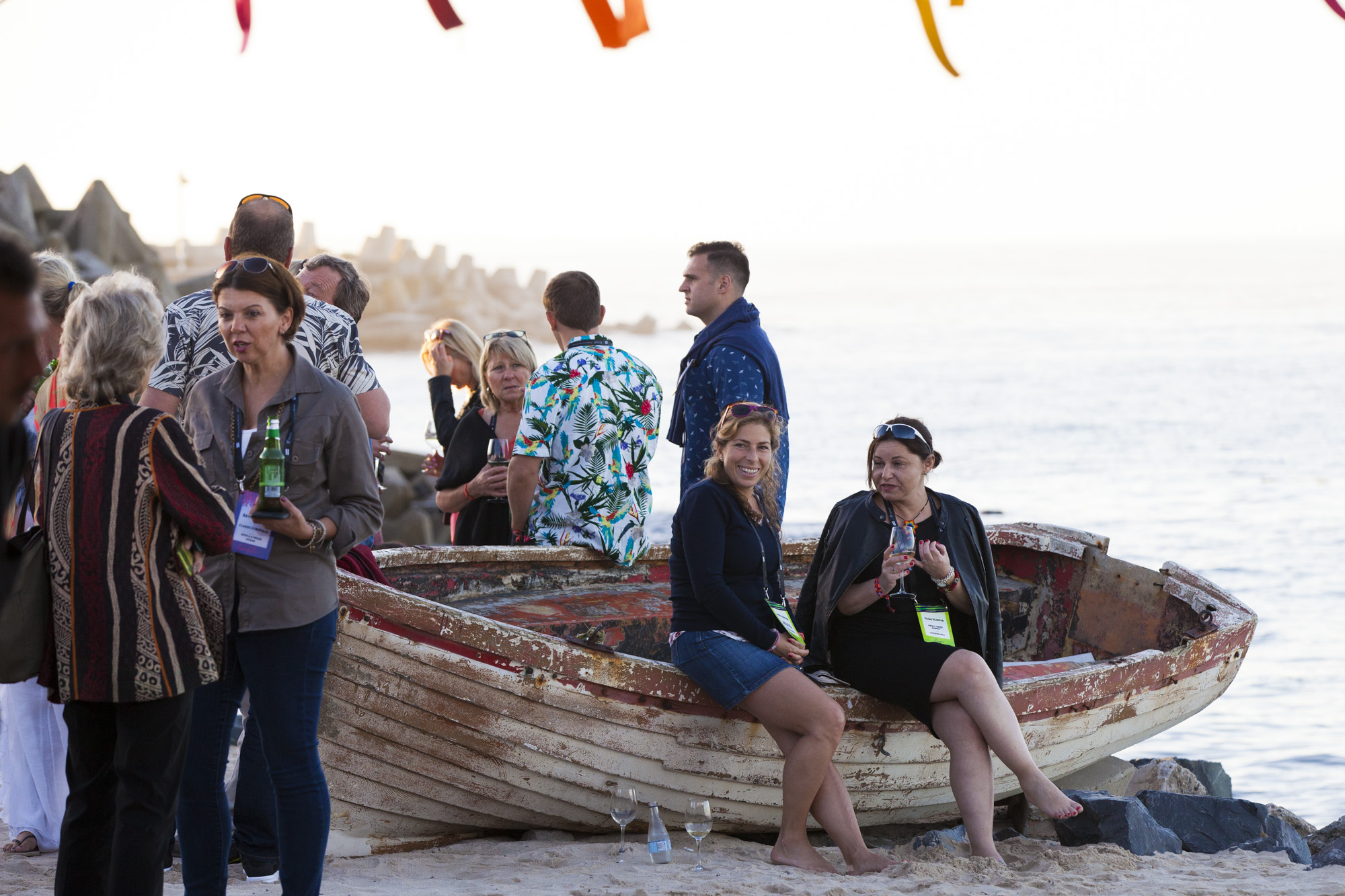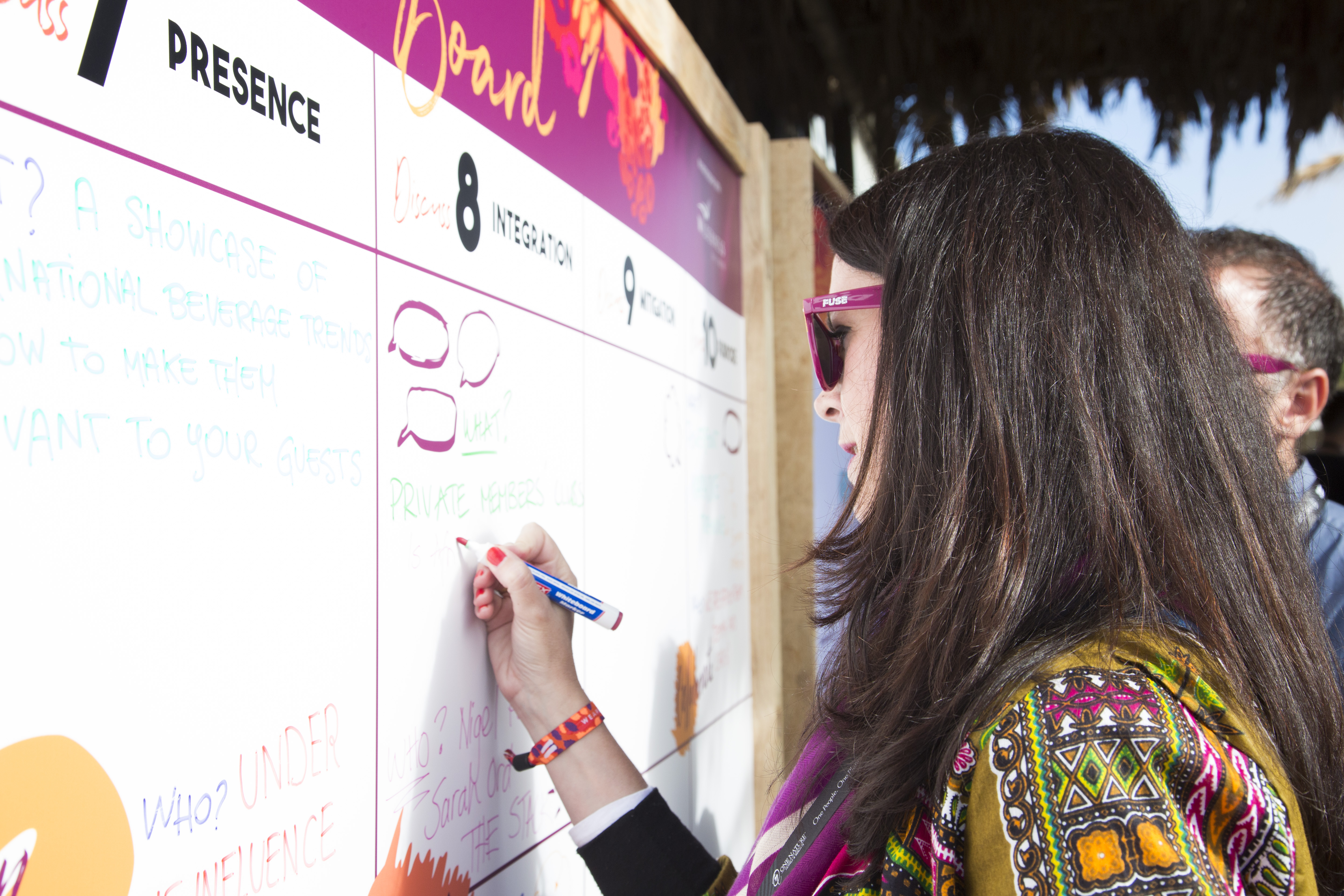 After a breakout where the tribe got their teeth stuck into DISCUSS topics ranging from 'Is Africa ready for members' clubs?' to 'Is traditional conservation fundraising still working?', it was back to the main stage for INSPIRE, featuring renowned conservationist Dr. Richard Leakey – and boy did he light a fire under our participants. Ever true to himself in the face of controversy and political correctness, Leakey imparted words of wisdom that will no doubt provide fuel for debate throughout the week. Quite the act to follow…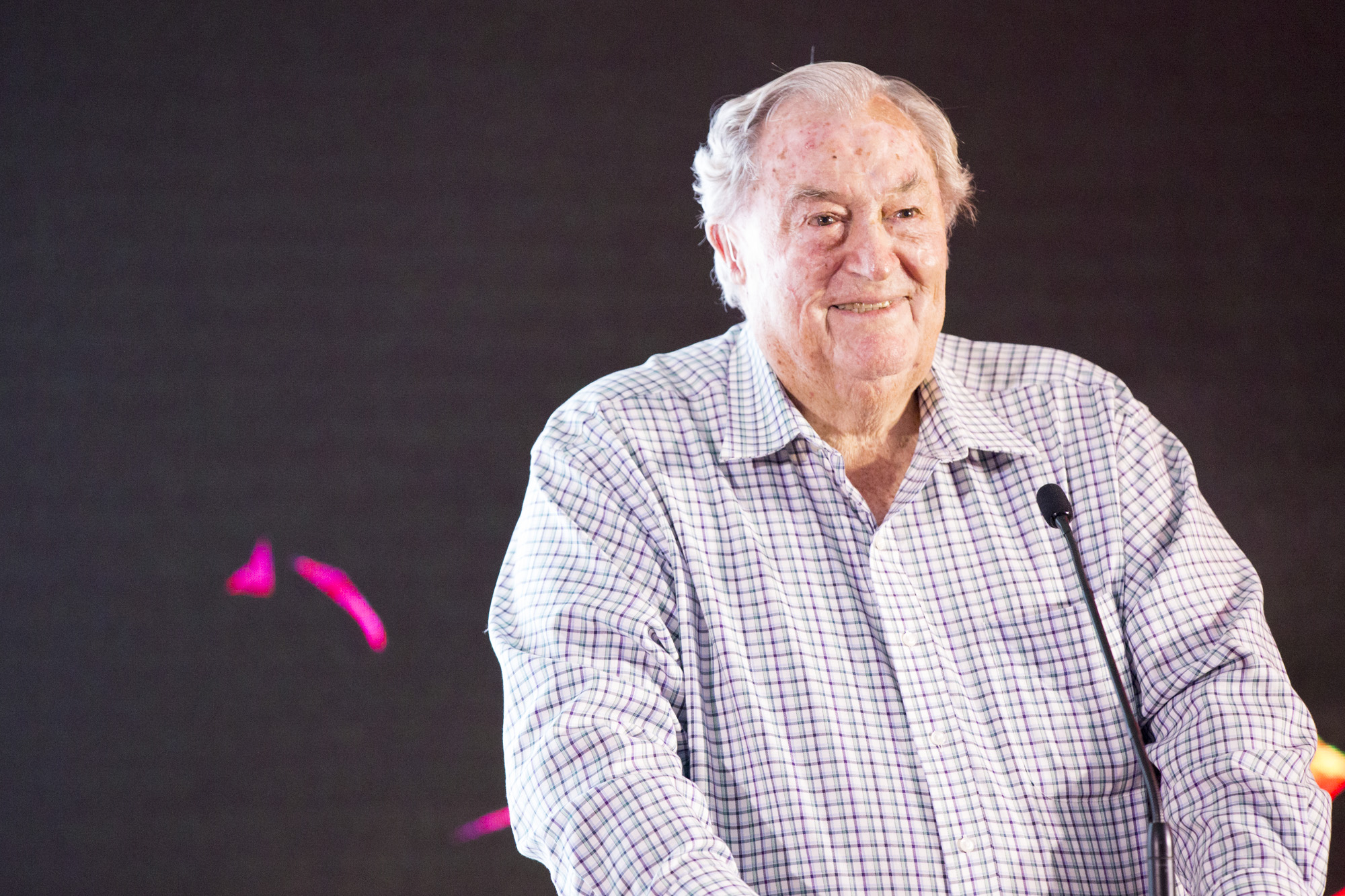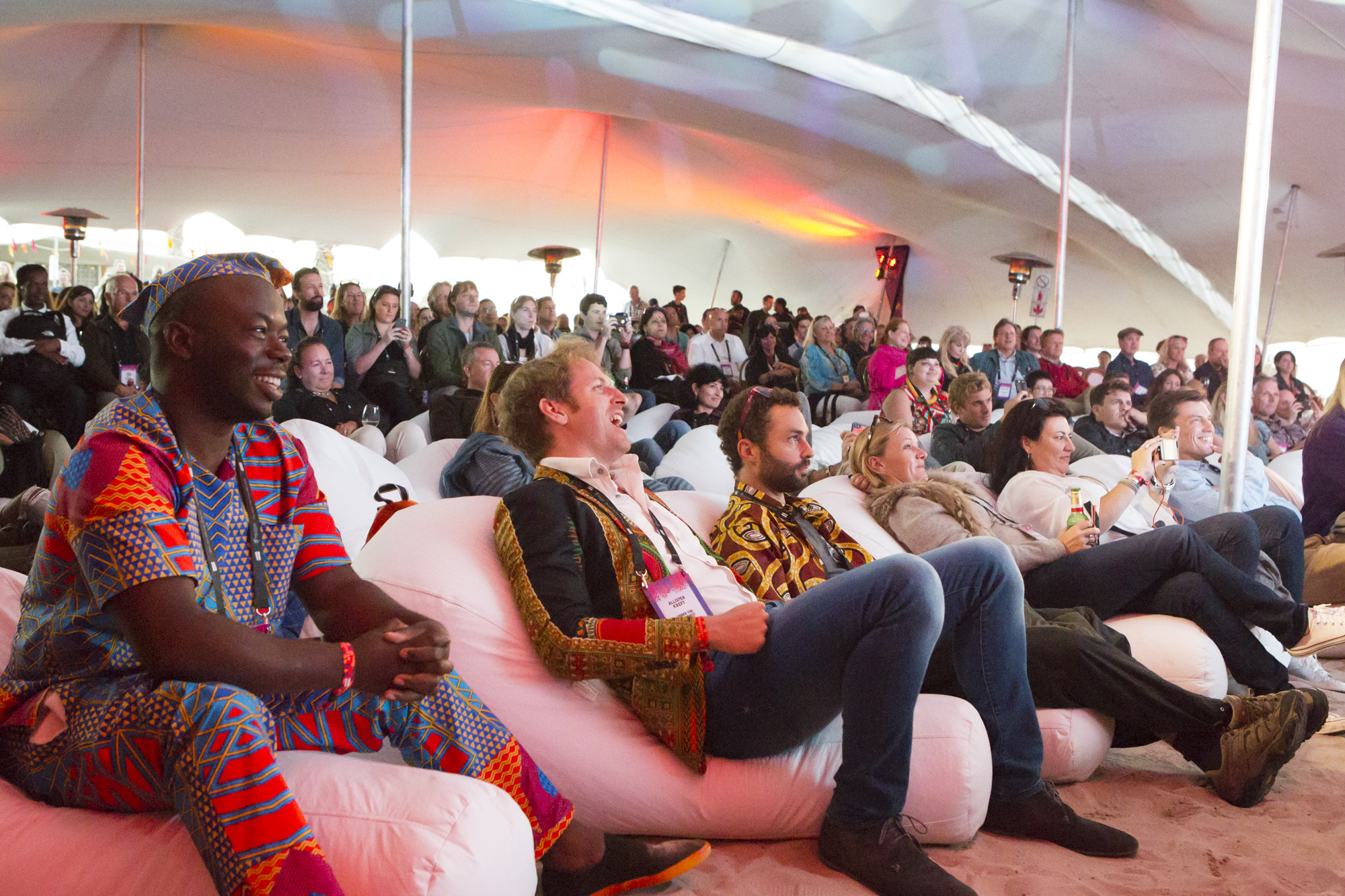 Unless you're the We Are Africa Band, of course! The crowd went wild as our very own rockstars got behind the drums, mics and guitars, riffing off the energy of the tribe and delivering the performance of a lifetime, featuring some much-loved classics that had the tribe bellowing the lyrics back to them.
Not a bad way to stay the week, hey?