THE CONSERVATION LAB 2016 KICKS OFF
How many conservationists does it take to change the world?
This weekend, we're hoping that the answer is around 100.
At 4pm yesterday afternoon, that's how many of the globe's leading conservationists and travel industry influencers descended on Spier Hotel & Wine Farm for the all-new Conservation Lab. In previous years, the Conservation Lab has taken the form of on-stage talks and discussions; but this year, we're shaking things up by converting to a two-day 'unconference' model (more on that below), where the content is fully created by the participants. At this event, you really do get out what you put in.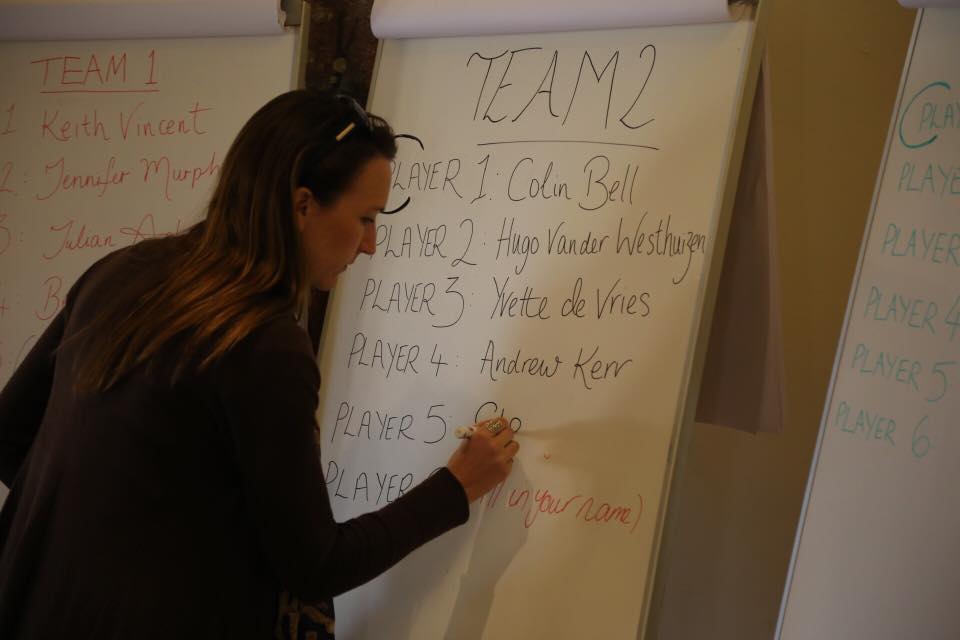 In this spirit, the obligatory welcome drinks were just an accompaniment to the more important business of filling out the Game Plan board. Game Plans, taking place today (Sunday 1 May), are our pride's opportunity to lead or facilitate a discussion on a burning conservation topic that they think merits debate, with the ultimate aim of engendering solutions. The Game Plan board was their chance to nab a slot – and they rose to the challenge, scribbling themes as diverse as 'conservation for the YouTube generation' to 'drones help conservation'.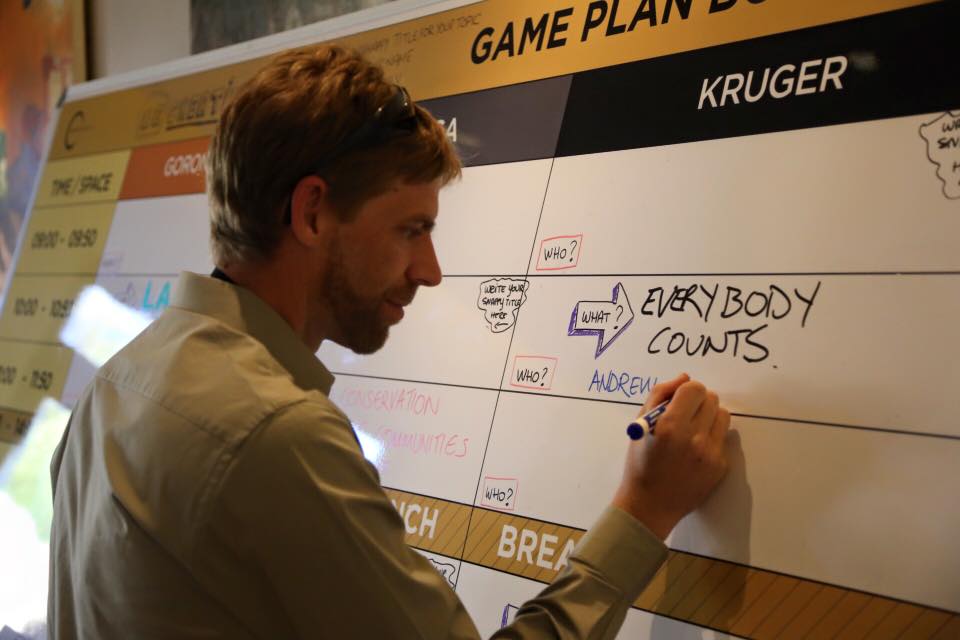 For all those wondering what the sports-themed lingo surrounding the Conservation Lab is all about, Founder & CEO Serge Dive took to the stage before dinner to explain the concept fully. "Imagine you're at a football match. In this game, Team Conservation is definitely 4-1 down at half-time. But we've got the players, we've got the skills – all we need is to come together as a team. Then, We Can Fight Our Way Back."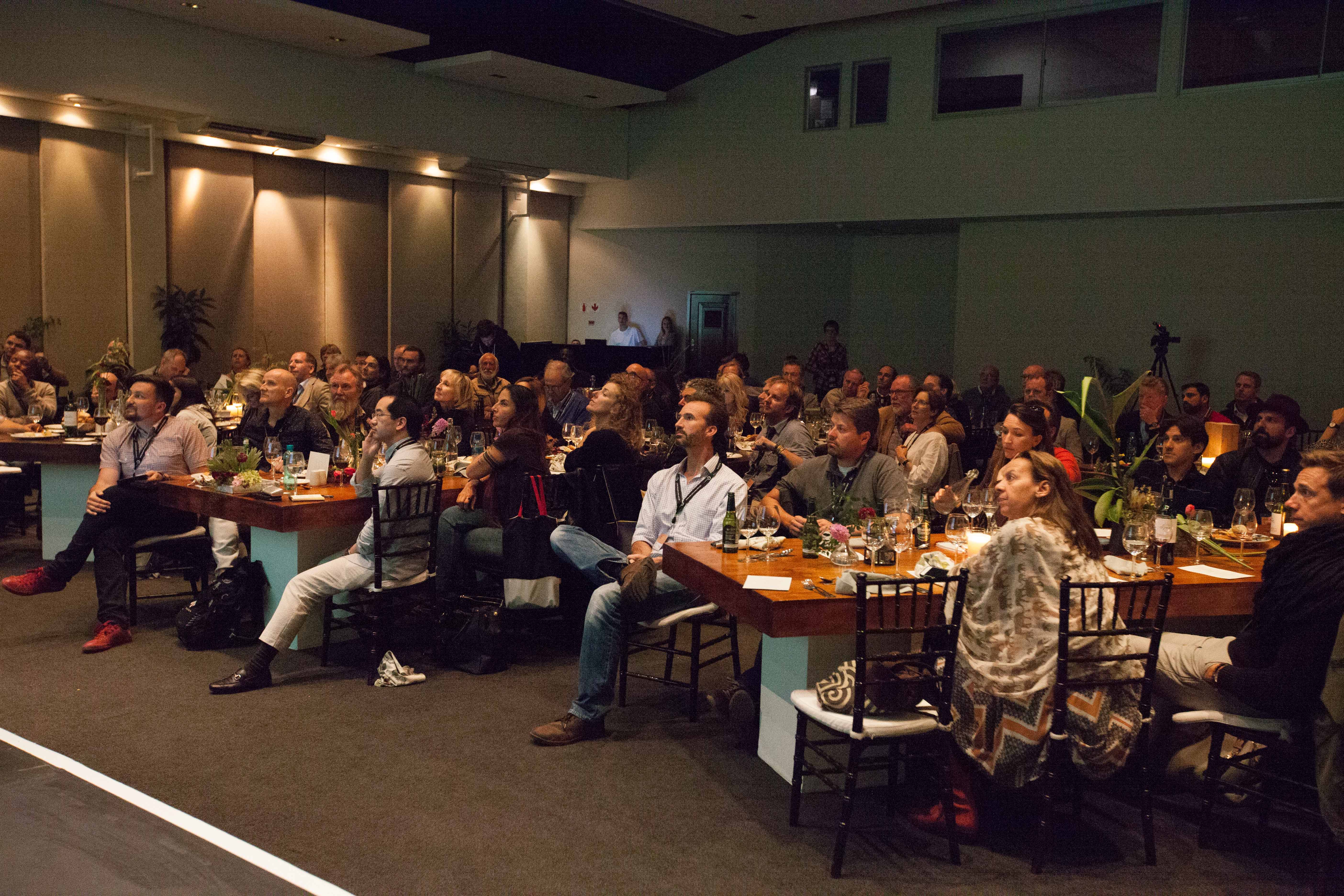 Dive continued, "Creativity in conservation is important. We need fresh ideas, and we need to find them in a non-linear way. That's what we're going to do – create accidental conversation.
We've reached a point where doing good is not good enough. There is no room for doing good or doing great: there is only room for miracles. We need people to implement miracles, or we have to check out of this planet. 95% of the money needed just to maintain the planet as it is now is missing. Travel can be one of the places that this money comes from.
Therefore, the Conservation Lab is about creating a bridge between the people of conservation and the people of the travel industry. At Beyond Luxury Media, we are upfront about the fact that we have no credentials in conservation; but what we are is very talented at putting people together."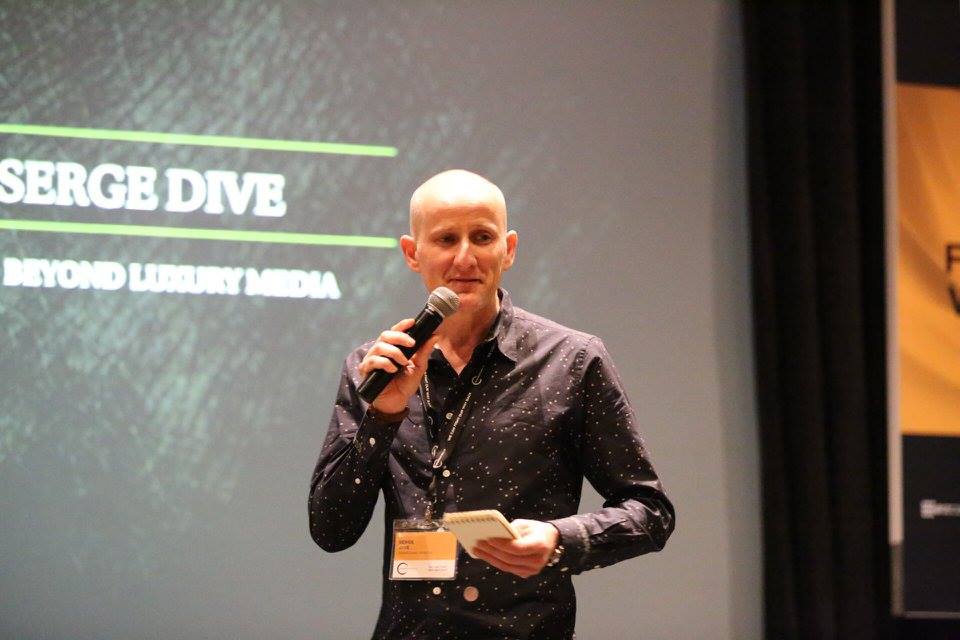 So why the 'unconference' model? According to Dive, the 'sage on a stage' concept doesn't work: "by the time they come on to the professional speaker circuit, the ideas are already out of date. In the tech business, they let their peers set the agenda; they invest creativity from the crowd. Similarly, we can find creative solutions by having you exchange ideas."
And if you're curious about the rules (or should we say un-rules?) that you need to abide by to create a true un-conference atmosphere, let us shed some light:
Dress as cool as you like.

No passive participants.

Digital detox is the new cool.

Overcome your fear of public speaking.

Leave your ego at the door.

Don't suck the oxygen out of the room.

Avoid conflict.

Seek collaboration.

Remember that you are the content.

Follow Chatham House Rules.

Have fun!
To follow Dive's rallying cry to Fight Our Way Back, Major General Johan Jooste (Head of Special Projects at SANParks) gave an inspiring address to our audience, asking them to "think big, act small and start now. There is no time for analysis paralysis: if the people in this room can't do it, no-one can."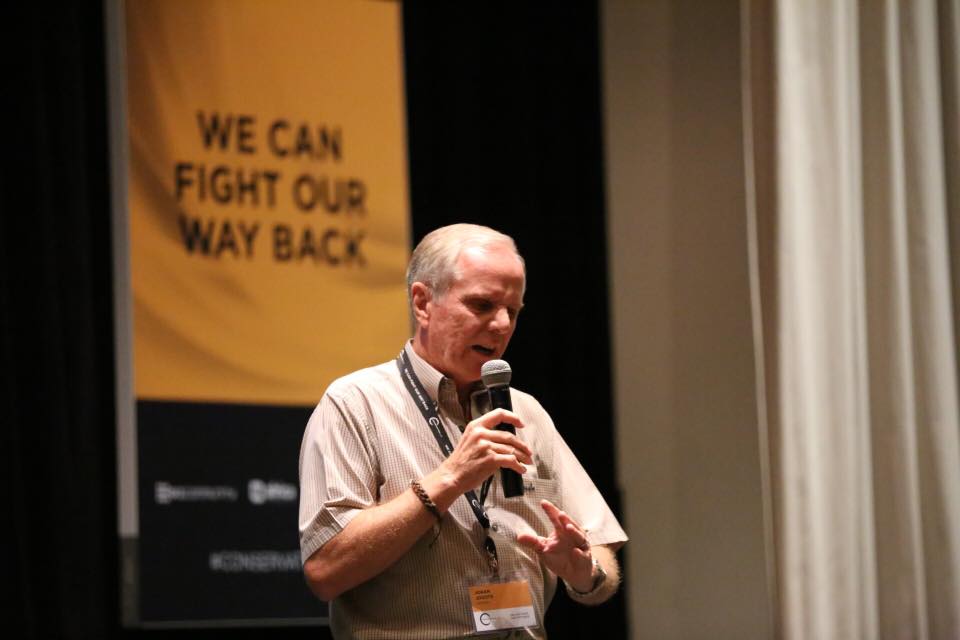 Giving new meaning to the phrase 'sing for your supper', before dinner commenced Dive asked everyone who had written a Game Plan on the board earlier in the day to give a 30-second pitch as to why people should attend the next day, as a warm-up to the quick-fire pace of the SPARK talks.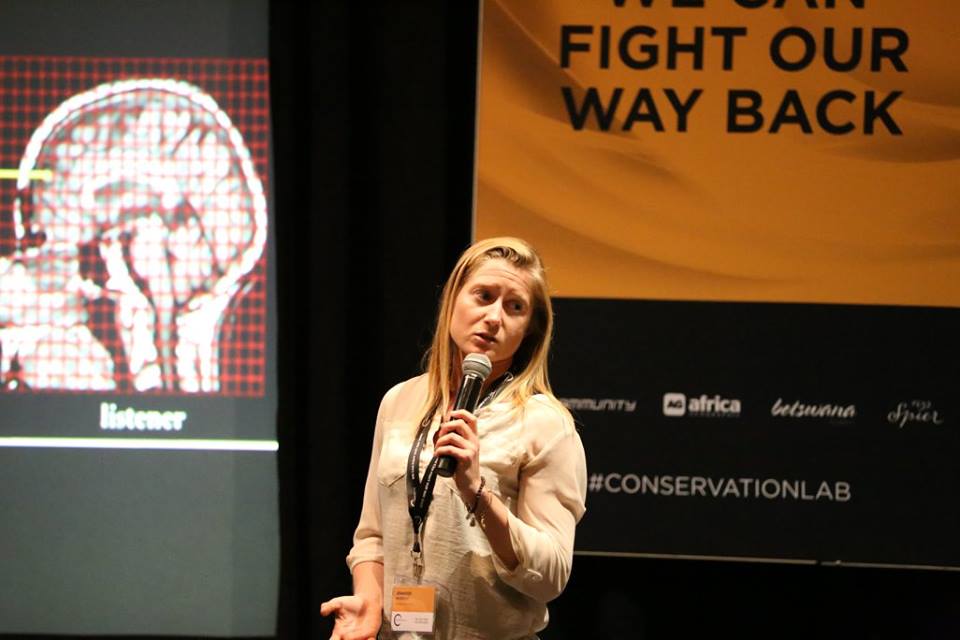 The Tactics were 14 four-minute talks to a timed presentation of slides, submitted in advance by several delegates. We're keeping the topics under wraps as per our Chatham House Rules, but it's safe to say that each speaker brought something unique to the stage and connections between topics were already beginning to emerge.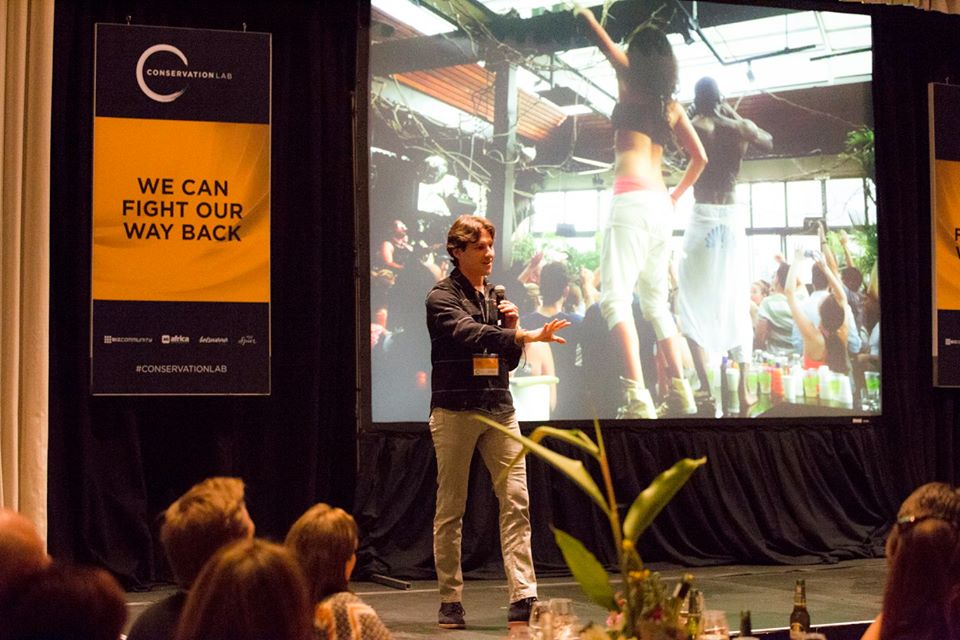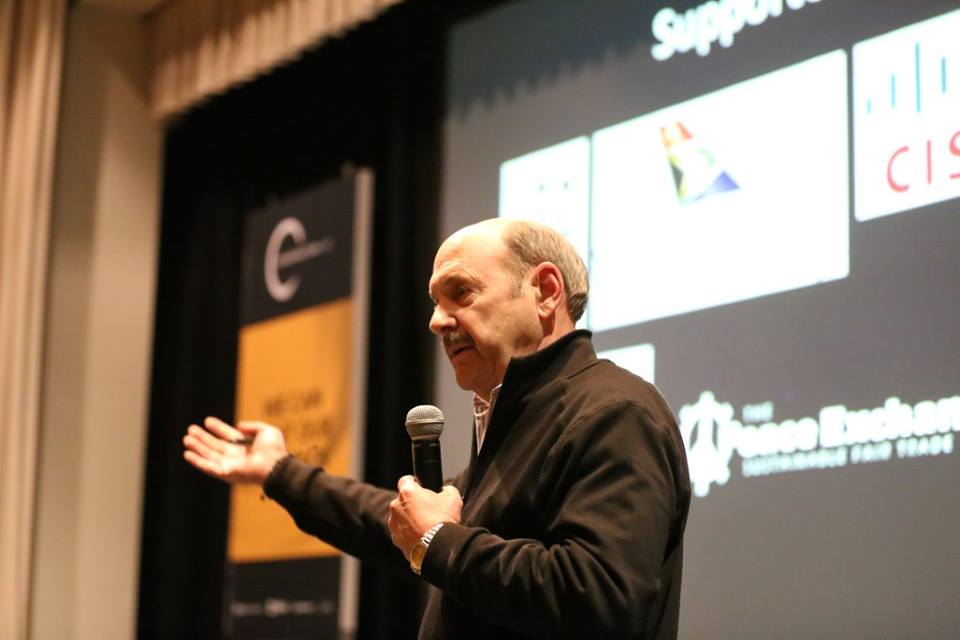 Our first day wrapped up with late-night cinema screenings of Blood Lions (with a Q&A from maker Ian Michler) and Racing Extinction. We hope our delegates reserved some energy, though – they'll need it for today's busy schedule of DISCUSS and TEAMWORK debate!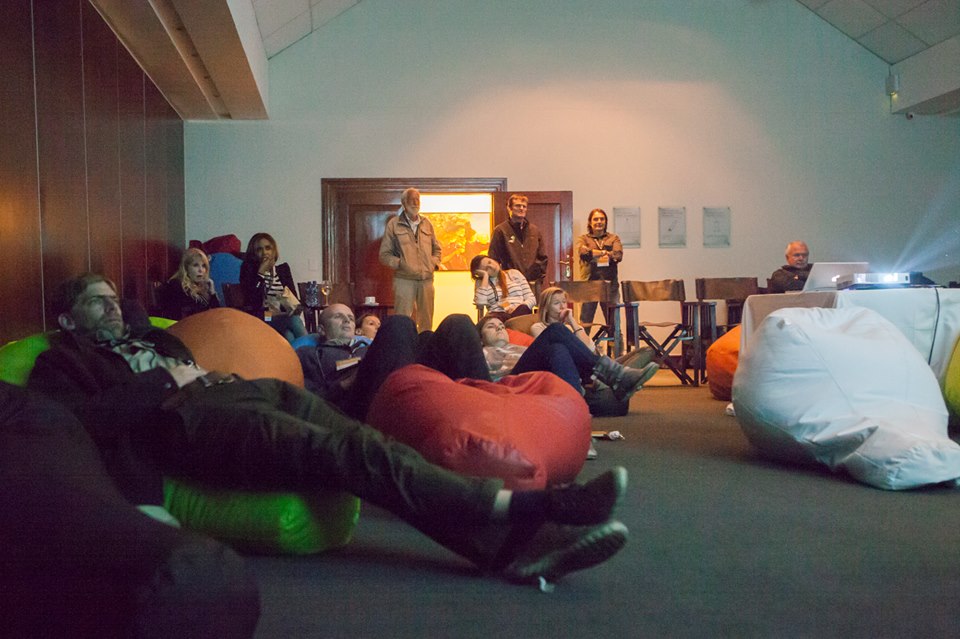 To stay up-to-date with the latest from the Conservation Lab, follow the action on Facebook or Twitter