5 NEW FOODIE HOTSPOTS TO CHECK OUT IN CAPE TOWN THIS MAY
Winging your way to Cape Town for We Are Africa? Start your culinary adventure in the Mother City with these five new foodie hotspots…
---
GO TO: Coco Safar
FOR: Coffee meetings and perfect patisserie.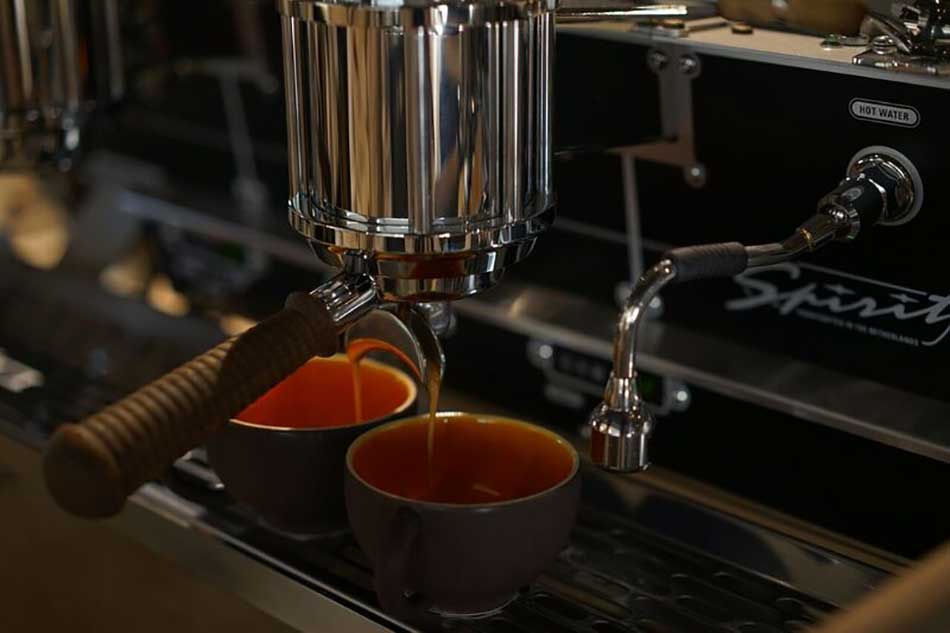 Need a quiet space to connect with colleagues? Look no further than this stylish new café in Sea Point's revamped Artem Centre. Decorated in an evocative Belle Epoque style with velvet booths and leather banquettes, Coco Safar brews up some of the best coffee in the city. Beans are roasted and blended on-site, and brewed with bespoke espresso machines by Dutch supremo Kees van der Westen.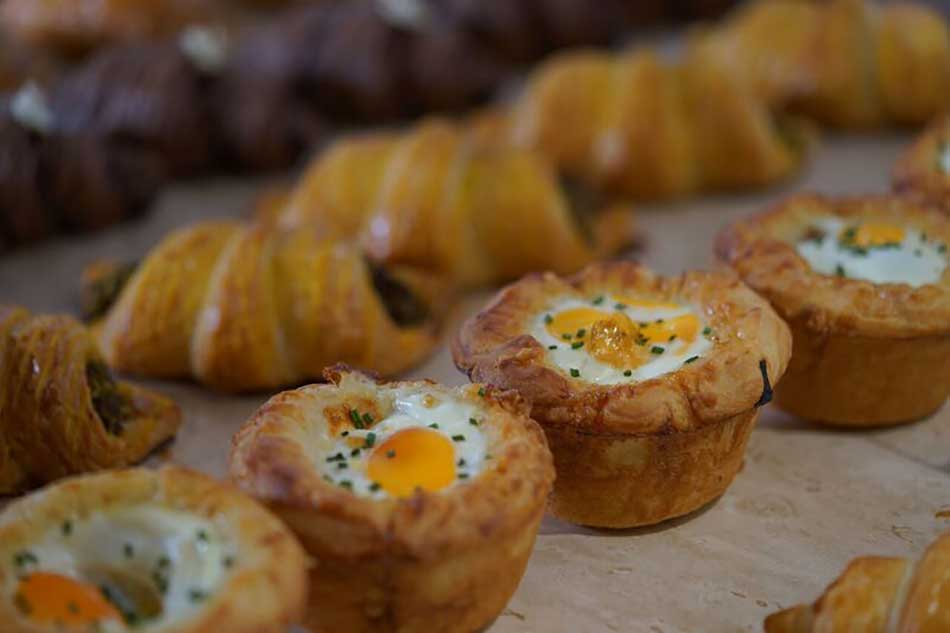 The patisserie is just as good, with both traditional (to-die-for macarons) and creative options (bobotie croissant, anyone?). There's a menu of light plates if you're hungry, but we recommend you indulge in the delicious pastries and seasonal confectionery.
Artem Centre, 277 Main Road, Sea Point
---
GO TO: Upper Bloem
FOR: Power lunches with gourmet twist.
Just steps from the Stadium and Waterfront hotels, this brand-new eatery is the talk of the town. A collaboration between chef Henry Vigar (from acclaimed Sea Point restaurant La Mouette) and his former sous-chef Andre Hill, Upper Bloem delivers terroir-driven, small-plate dining in a stylish inner-city setting.
The menu is all about small-plate seasonal fare, and there's a welcome Cape influence across the board. The seafood selection is particularly innovative, with the likes of Cured Kabeljou (a local line fish) to Saldanha Bay mussels plated with wild spekboom and samphire herbs. There's plenty for vegetarians, too, including Cape Malay–style onions, while the beef short ribs with slow-cooked celeriac is ideal for rainy days.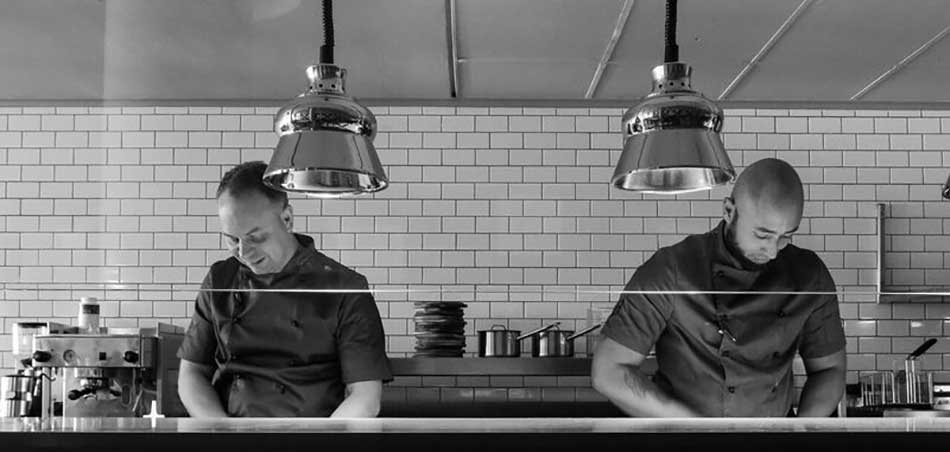 While dinner is a three-course affair (R395 per person), lunchtime sees a daily menu of smaller tapas plates that can be mixed, matched and shared across the table. Reservations recommended.
Winston Place, 65 Main Road, Greenpoint
---
GO TO: Chinchilla and Bilboa
FOR: Sundowners that segue into dinner.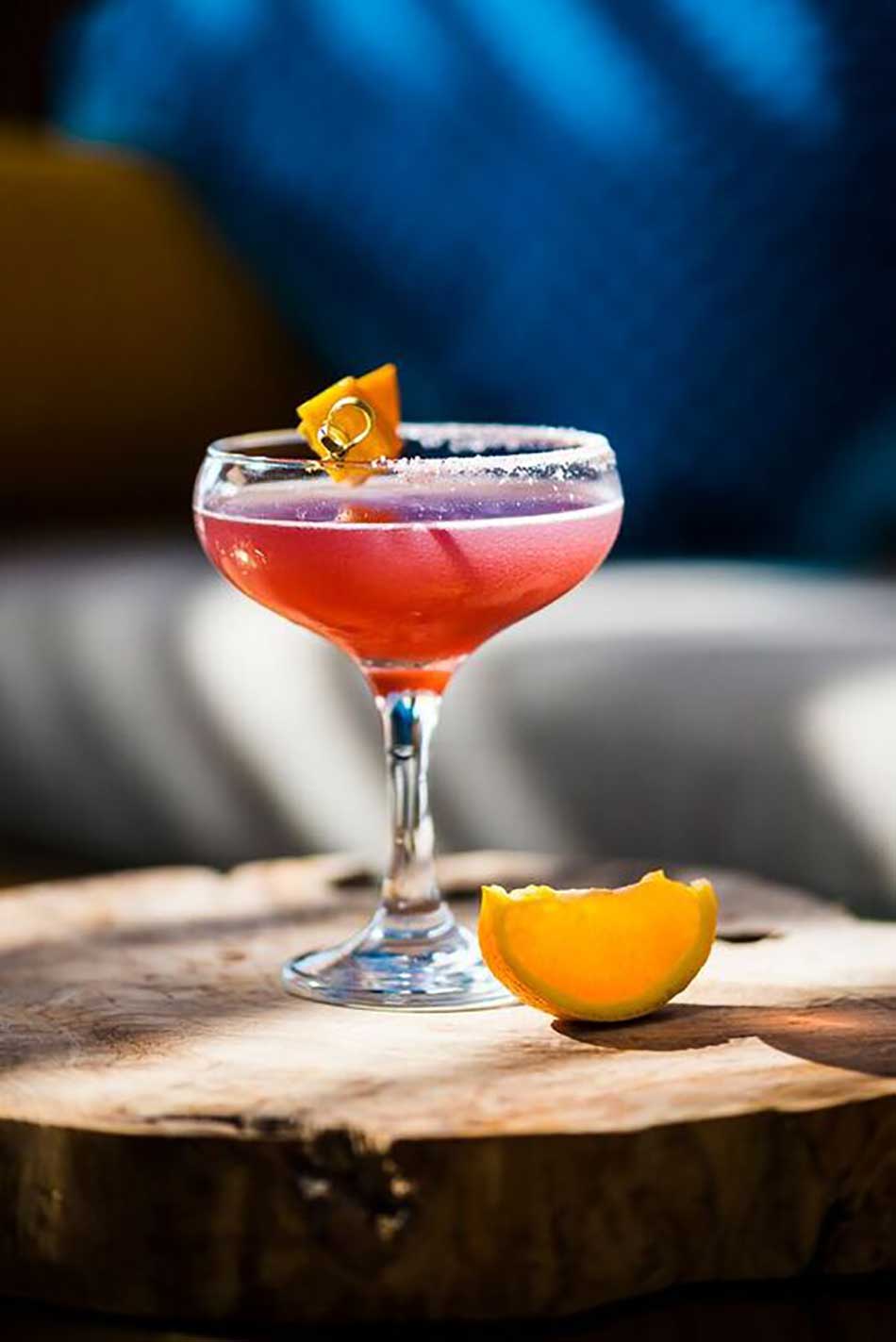 It's no secret that Camps Bay dishes up some of the best sunset vistas the city has to offer. And yet strangely, most bars on the Victoria Road strip are at ground level, meaning those Instagrammable views are blocked by traffic and passing pedestrians.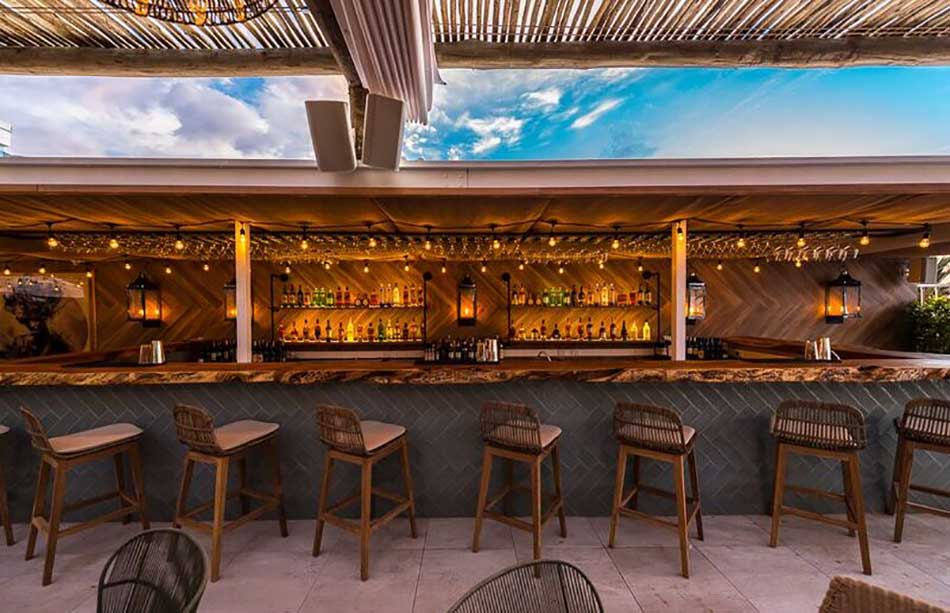 Which is not the story at Chinchilla, the sleek rooftop bar that opened last summer. It's a relaxed space serving up superb views and even better cocktails. In short: the ideal spot for a catch-up with industry friends and new friends. Friday and Saturday evenings see the tempo shift up a gear, with DJs spinning discs into the wee hours.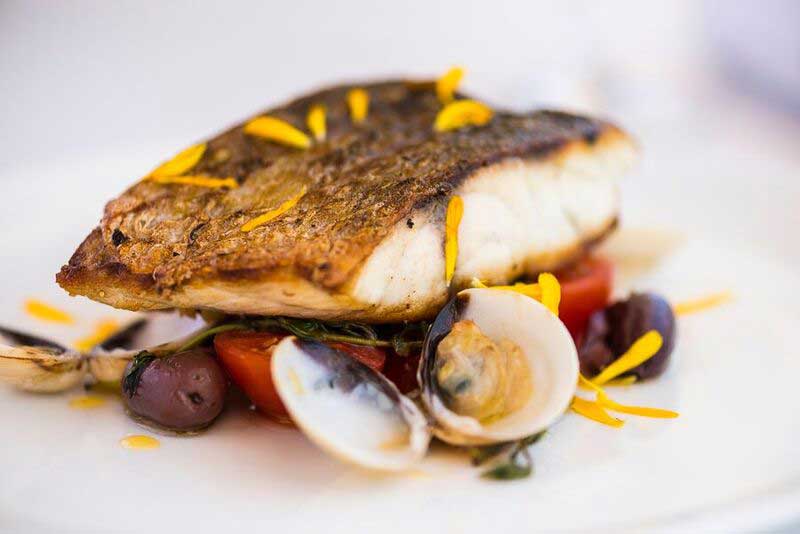 Up at the long wooden bar, mixologists whip up a fantastic array of cocktails, with a dozen signature drinks to complement a wide range of classics. If you're hungry, move downstairs to Bilboa, where the Mediterranean-inspired menu is focused heavily on fresh seafood. The monkfish tempura with chicory and apple is not to be missed. A range of winter-special menus offer up great value, too.
The Promenade, Victoria Road, Camps Bay
---
GO TO: Cause & Effect
FOR: Evening drinks and world-class mixology.
"A Cape Town bar, inspired by Cape Town."
That's how award-winning bartender Kurt Schlechter frames Cause & Effect, his new cocktail bar in the city centre – a hangout that has garnered rave reviews since opening its doors earlier this year.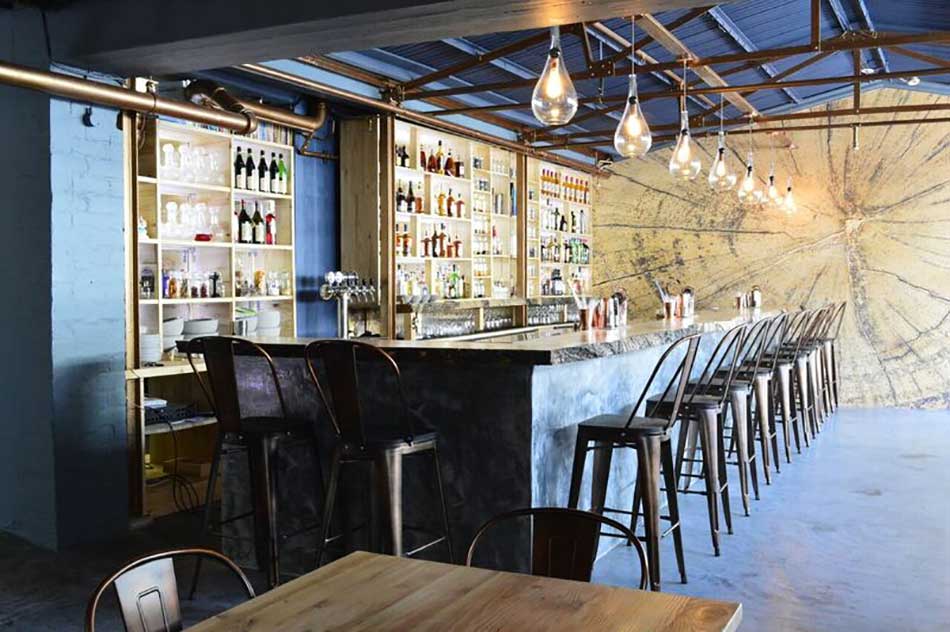 The menu promises a cornucopia of creative cocktails channelling the flavours, colours and cultures of Cape Town. Dried indigenous herbs hang from the ceiling, apothecary-style concoctions line the shelves behind the bar, and the décor is a subtle nod to the ocean and flora surrounding the city.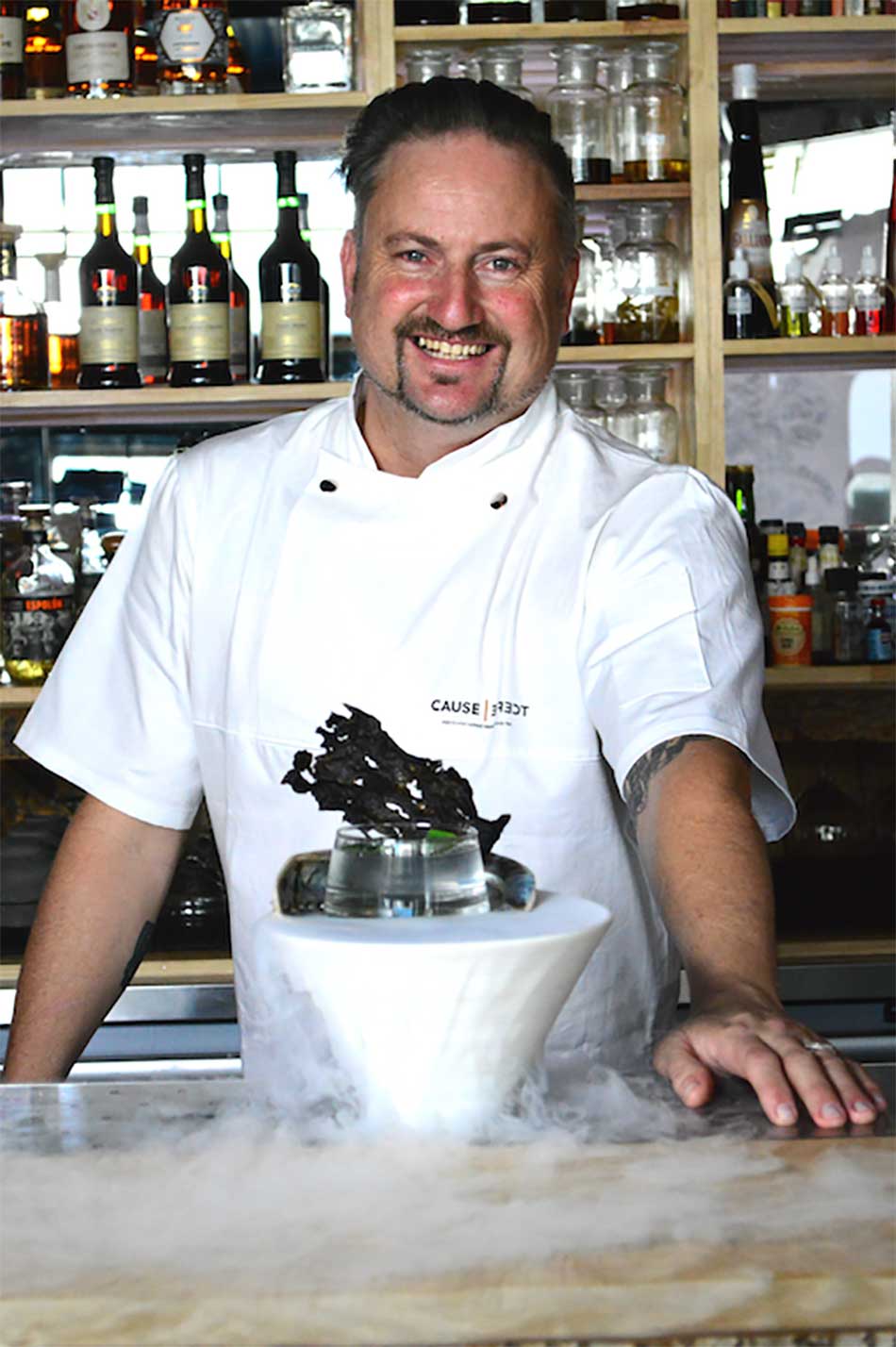 The menu is divided into four sections, from refreshing aperitifs to unique takes on the classics. The "Experiential Seasonal" section is particularly good, with an ever-changing roster of drinks inspired by the city: think dry ice 'mist' gurgling over sea pebbles, or fynbos honey infusions.
"These are sensorial cocktails: they each come with something completely new – something that's completely Cape Town", explains Schlechter.
2A Park Road, Gardens
---
GO TO: Janse&Co.
FOR: Celebratory fine dining.
After making a name for himself in the Franschhoek winelands, chef Arno Janse has livened up the Kloof Street culinary scene with his collaborative new space, Janse & Co.
The menu is built around small-plate dining, with diners choosing anywhere between three (R385) and seven (R785) plates from the 20 or so on offer. The menu moves with the seasons. Expect to find your tastebuds challenged with Janse's innovative flavour combinations: kei apples and caramelised milk with black marlin, for instance.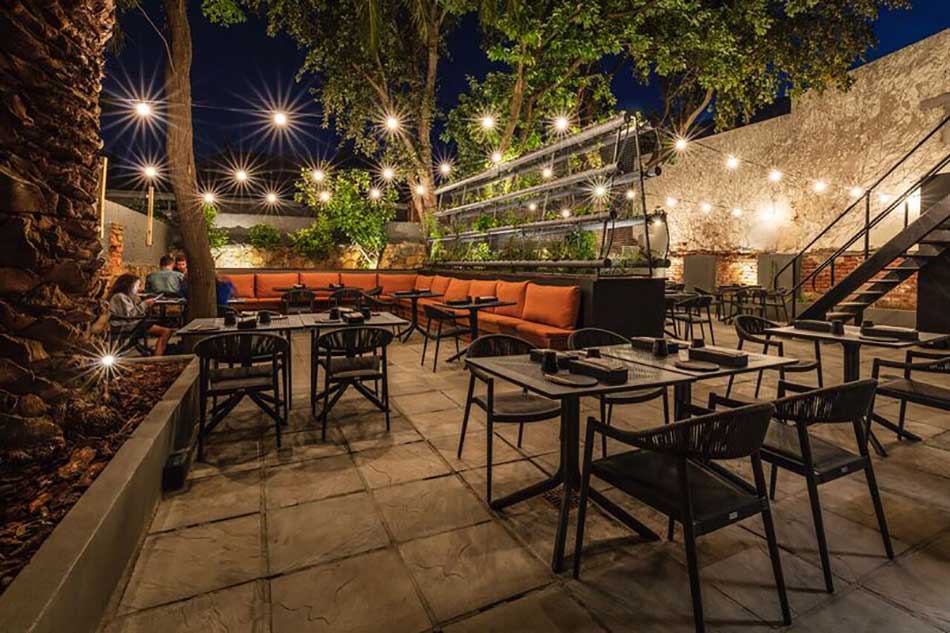 The space is as beautiful as the food. The décor is all in a muted grey, ensuring all eyes are on the plate – yet occasional splashes of colour are used to full effect: look out for the striking mural by Claire Homewood, and bespoke furniture by some of Cape Town's leading designers and craftsmen.
75 Kloof St, Gardens