BENCH THE BEER: MAKE WAY FOR THE CRAFT CIDER REVOLUTION
Craft beer came first; then it was gin; rum might well be next. But for the last few years it's craft cider that has bagged the limelight in South Africa's trend-watching bars and restaurants.
A far cry from the sickly-sweet commercial offerings that have long given the category a bad rap, craft ciders have seen talented winemakers, marketers and farmers come together to forge a dry and fruity new frontier in the world of craft. And the craft cider market is certainly ripe for the picking.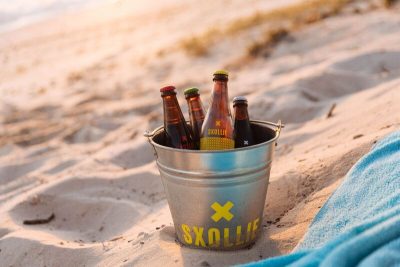 By value, not volume, "South Africa is one of the top 10 countries worldwide for cider consumption", explains Karol Ostaszewski, who co-founded cider brand SXOLLIE with wife Laura Clacey in 2014. "It's driven largely by the big commercial brands, and the craft component is still small, but that's exactly the niche we're looking to tap into."
In the western Cape winelands of South Africa, Elgin is 'Apple Country'. The wineries here, an hour from Cape Town, have built a laudable reputation for cool-climate wine-making; but it's the orchards – not the vineyards – that dominate the landscape. In short, it's the perfect spot for producing cider – and little wonder that most of the leading cider brands have rooted themselves in this valley. The valley's five leading cider makers have also formed the South African Craft Cider Guild to promote and protect the term 'craft cider' under a simple definition: "cider fermented only from fresh pressed apples". That means that, unlike commercial ciders, craft cider does not contain juice concentrate, preservatives or added flavourants.
Windermere Cider was first out of the blocks in 1998, but the brand only really gained traction with the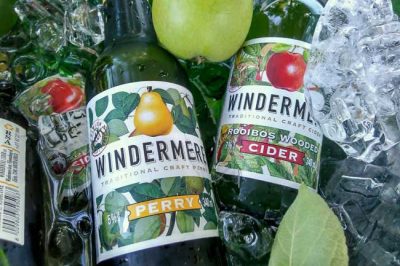 craft beer boom in 2012. Michael Everson has long been a stalwart of the valley's cider productions, using tricks from his small-scale wine-making methods of production – including barrel ageing – to craft his range of expressive ciders. Terra Madre, likewise, draws from the world of wine, producing the valley's first sparkling cider, which is made using the traditional Champagne method of a secondary fermentation in the bottle.
On De Rust Estate, home to the Cluver family for more than a century, the Cluver & Jack cider project – in partnership with winemaker Bruce Jack – has also proven enormously successful.
But SXOLLIE – pronounced sk-aw-lee, 'a streetwise scoundrel' – is perhaps the brand doing the most to fly the flag of South African cider abroad. SXOLLIE is made at one of Elgin's leading wine estates, using freshly pressed juice and champagne yeasts, with single-cultivar ciders showing off the unique character of Golden Delicious, Granny Smith and Cripp's Pink apples.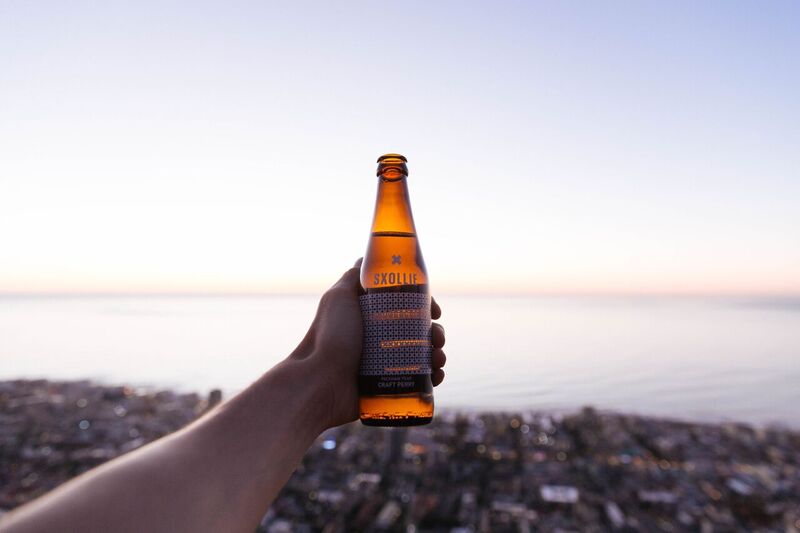 With a clutch of awards from the International Cider Challenge, SXOLLIE also brings a distinctly African aesthetic to the often-staid world of cider. The SXOLLIE bottle is printed with an eye-catching 'X' mosaic, lending an urban aesthetic inspired by the ethnic pottery designs synonymous with southern Africa. This is a drink for trendy bars on the streets of Nairobi or Johannesburg, not a pint glass in a gloomy English pub.
"We wanted to capture something that is unique to the continent and present it in a modern African fashion", says Clacey. "From both a branding and flavour profile we're trying to fly the flag for South African cider. We don't believe you always have to look abroad for inspiration. We wanted to show that South African brands can make an impact, and that local products that are proudly African can achieve great things on the international stage."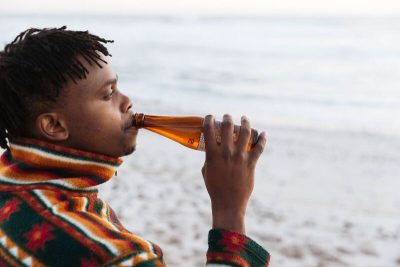 But more important than making its mark at international awards, SXOLLIE is selling out at restaurants and retailers abroad. The brand is currently available in premium restaurants and retailers in the United Kingdom – including the hallowed shelves of Harrod's, with plans for exports to both the United States and Singapore.
Next time you're in a classy cocktail bar or trend-spotting restaurant, leave the beer and wine on the shelf. Pop a craft cider instead.
[Photos are courtesy of SXOLLIE]