HOW EMBRACING YOUTH CULTURE CAN OVERCOME UNWARRANTED STEREOTYPES
"I feel as though the glorification of the ghetto and romanticisation of township life as our culture are some of the things that hold us back", explains Soweto-born artist Musa Nxumalo of his photographic documents of youth culture in Johannesburg.
It's no secret that black communities, and particularly those in places like Soweto, have their problems. Sociopolitical dysfunction and an unforgivable breakdown in infrastructure and resources, drug abuse and violence – problems that face any inner-city, but on a much grander scale. Is it a surprise that business, and the travel and tourism industry, is afraid of youth culture?
No surprise, but a great shame. Young people do great things. Something that the majority of major Western cities have come (albeit slowly) to appreciate, and to celebrate. The boom of the creative class – and of a new location-independent, youthful business traveller – has seen youth culture in cities like London, New York and Berlin propelled into the spotlight; forward-thinking hotel brands are nothing if they are not fundamentally plugged into their city's beating heart. Emergent scenes, local influencers, micro-trends, parties, street art, urban lifestyles… The younger, the fresher, the better.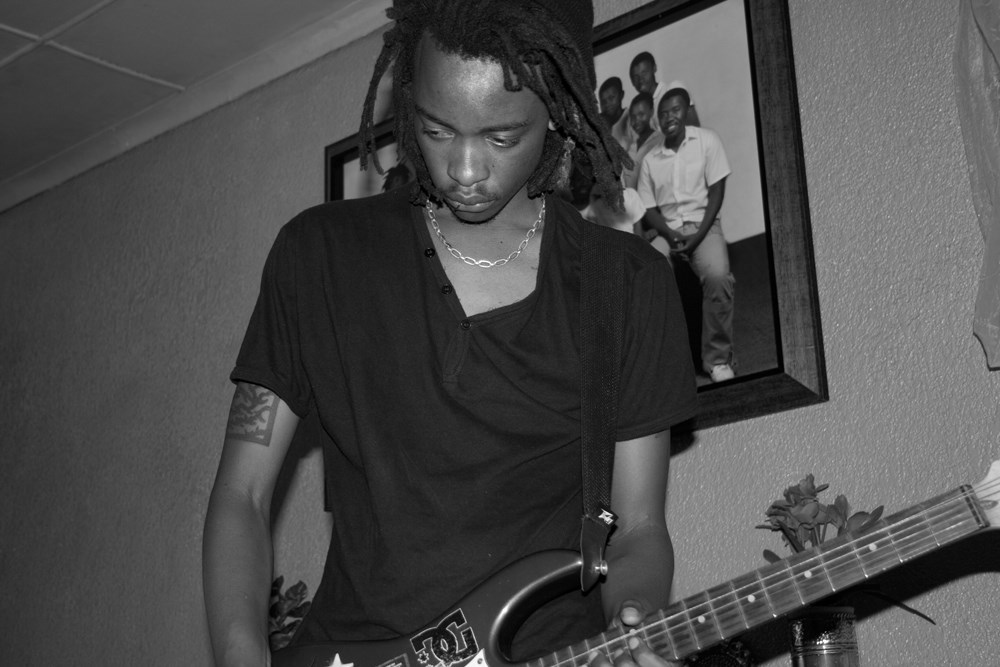 South Africa, though, with its troubles not quite far enough behind it, has a travel industry nervous of instilling fear in its potential visitors. By and large, a connection with its thriving youth culture remains distant. Photographer Musa Nxumalo, however, demonstrates how youth culture can transcend its own issues. "This project", he says of his series Alternative Kidz and In/Glorious, "works as a vehicle for me to escape [generational dysfunctions in poor black communities], and is a documentation of a search for something to contribute in encouraging these communities to break that cycle."
Nxumalo's work is visceral and fearless. It will upset and inspire. The travel industry may fear it, but it is the sort of uneasy representation of youth that artists like Larry Clark and Ryan McGinley managed to make mainstream; the sort of candid and forthright documentation of young people that culture-conscious hotels in New York or London would plaster all over their lobbies and guest rooms without a second thought.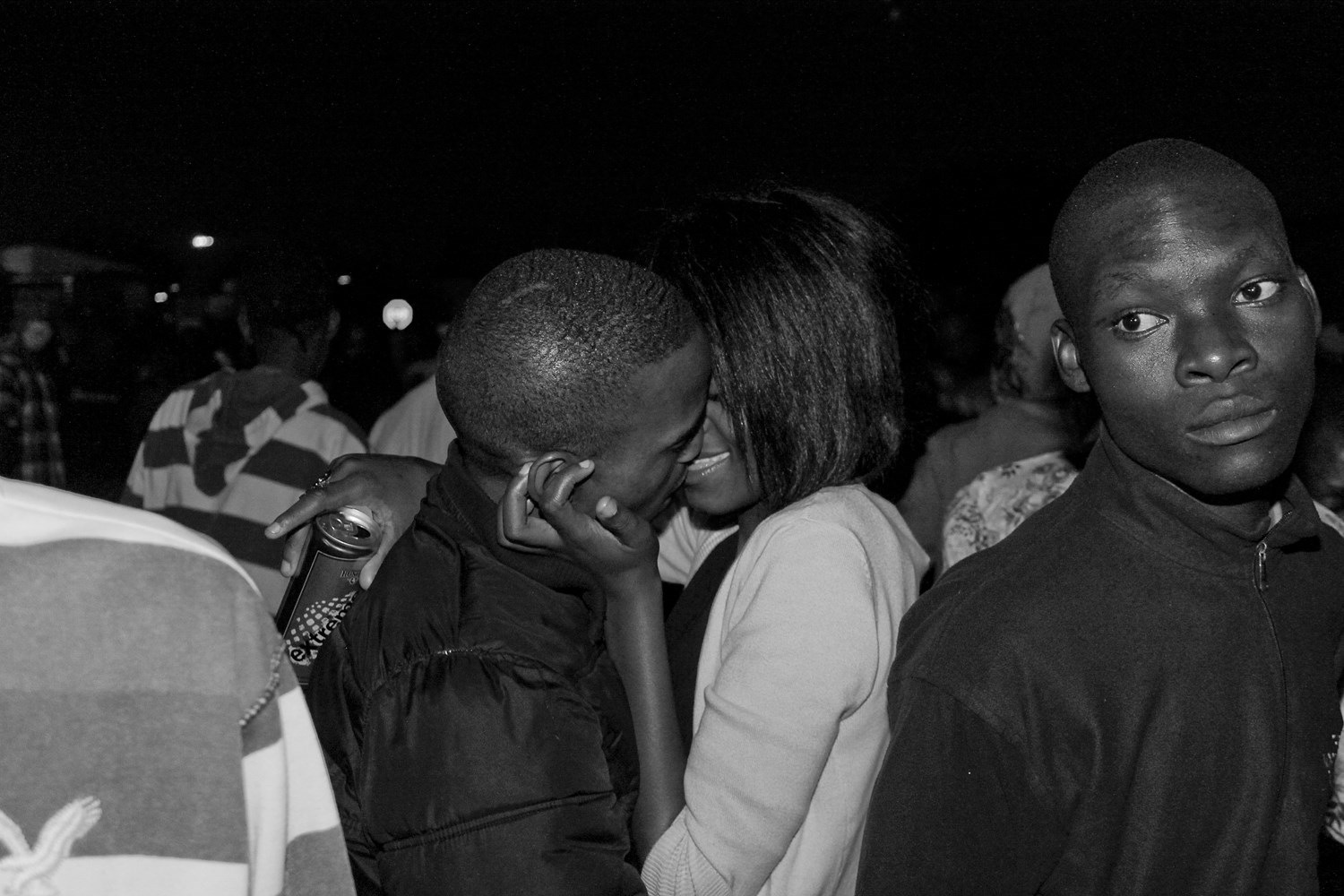 Tattooed teenagers forming a band and blasting their instruments with unrestrained intensity; uninhibited street parties and skinny-jeaned rebellion. Without the shadow of Soweto's chronicled issues, Nxumalo's images would be celebrated as the decadence of youth in all of its glory, the shameless coming-of-age of a misrepresented generation. It's a story that could be told anywhere, so why should South Africa be different?
"I feel like the ghettos all over the world are the same", explains the Johannesburger. "In South Africa we tend to separate ourselves from the world, or imagine that we're not similar to other parts of the world. It's only when you open up to that that you realise that we are fighting the same battles as the guy in Manhattan."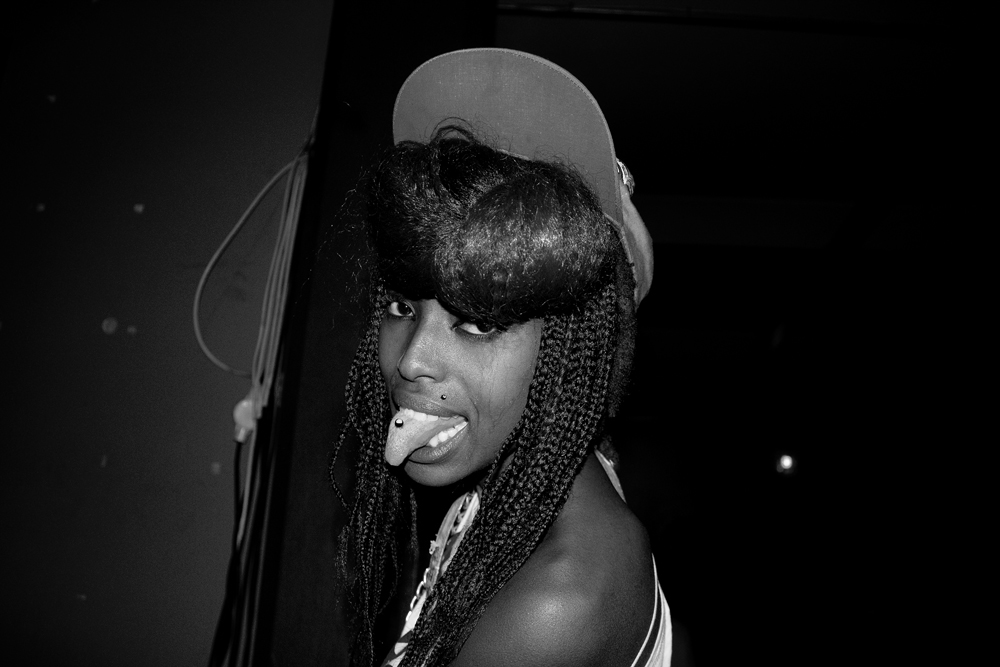 A partaker and voyeur alike, Musa Nxumalo's photography is raw and beautiful, and takes apart the sort of stereotypes of South Africa that we've all fallen for. This could be Manhattan. These are young people following the same path as the man behind the lens – "I consider this project a self-portrait. This is not something that I'm observing from afar. I grew up in the same community as them." – a path of youth not constrained by the confines of the ghetto, a path toward transcending the issues of generations gone. This is self-discovery and the veracity of adolescence free from geographical boundaries.
As emotive and powerful as Nxumalo's images are, though, they remain images that unnerve many in South Africa too much. In New York, an Ace or a Standard hotel may embrace the work of this much-recognised young artist – how are we to move beyond stereotypes and vilification if forward-thinking voices in his own country continue to resist the potency of youth culture? Musa Nxumalo is an important artist, it will take the bold to embrace him.