GROWING YOUR OWN GREENS: THE SPROUTING OF LODGE GARDENS IN THE AFRICAN BUSH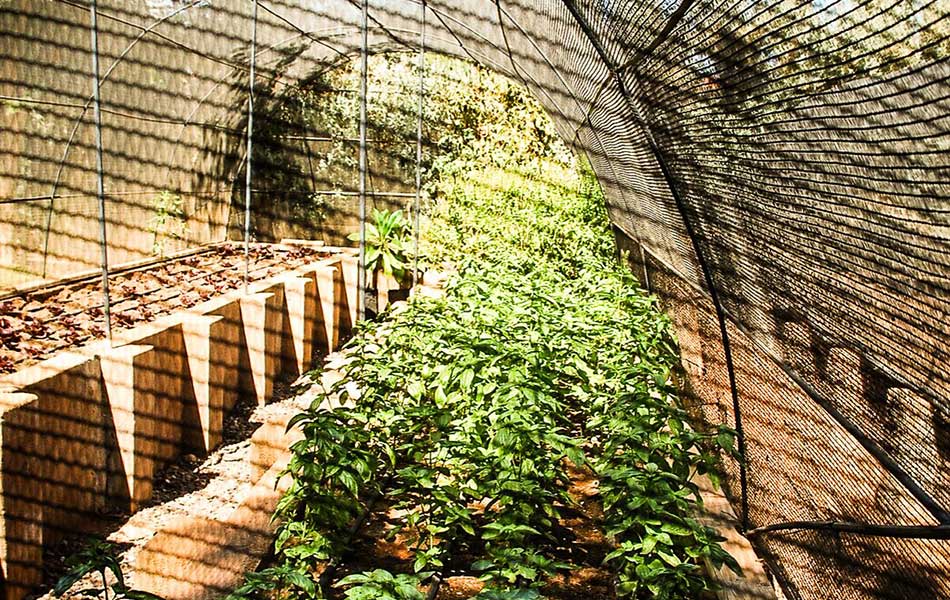 Necessity is the mother of invention, so the saying goes – and for many remote safari lodges and hotels across Africa, the logistics of ensuring a steady supply of fresh produce has been the jump-start for getting their hands dirty.
At Namibia's Wolwedans, the gardens are both a source of produce and an opportunity for training and upliftment, while at Neptune Ngorongoro Luxury Lodge, Tanzania's famously fertile soils ensure the hotel's vegetable and spice garden, and four-hectare coffee plantation, add additional interest for guests.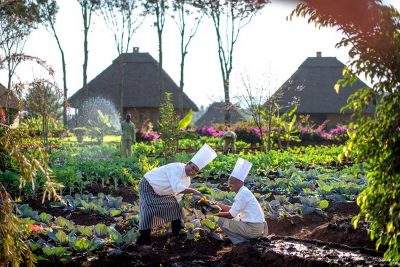 Because while on-site vegetable gardens are blossoming at properties across the continent, the benefit isn't only on the dinner table: it's enhancing the guest experience, and spreading the economic benefit of sustainable tourism.
An excellent example is Asilia Africa's Rubondo Island Camp, marooned in the waters of Lake Victoria. Self-sufficiency comes standard here, and the lodge's vegetable garden "was actually born out of necessity", explains Brandon Kemp, Asilia's director of Tanzania. "We just couldn't get a consistent supply of the variety and quality of produce we needed for our guests."
So, in 2016, Rubundo Island Camp partnered up with a local family in the village of Muganzan, located on the mainland close to the island.
"The family who runs the garden produces carrots, tomatoes, aubergines, herbs – almost all the fresh produce we use at Rubondo Island Camp", says Kemp, who adds that, aside from a regular supply of fresh greens, "the garden provides employment and means that the benefits of the lodge are felt more widely than just by those who are in Asilia's direct employment."
Garden visits can also be "a huge selling point for clients", says Sacha Craig from Kenya's Lewa Wilderness. "They like to see where all their food is coming from since we are so far [out] in the bush." Craig's grandparents started their five-hectare garden more than 40 years ago, and today they produce all their own vegetables, along with fresh milk, eggs and goat's cheese. "Kids love going down and learning how to milk cows the Kenyan way, and picking their own veggies for lunch", says Craig. "Our kitchen is also very interactive, and kids love cooking with their fresh produce with Shadrak, the chef."
Interactivity is key to incorporating gardens into the guest experience. In the andBeyond portfolio, it's Kichwa Tembo, overlooking the Masai Mara, which is leading the way when it comes to sustainable lodge gardens. Head Chef George Musembi is the man with green fingers and chef's whites who keeps a keen eye on the 'shamba' vegetable garden situated in a courtyard between the lodge buildings, along with a larger garden in the back-of-house area.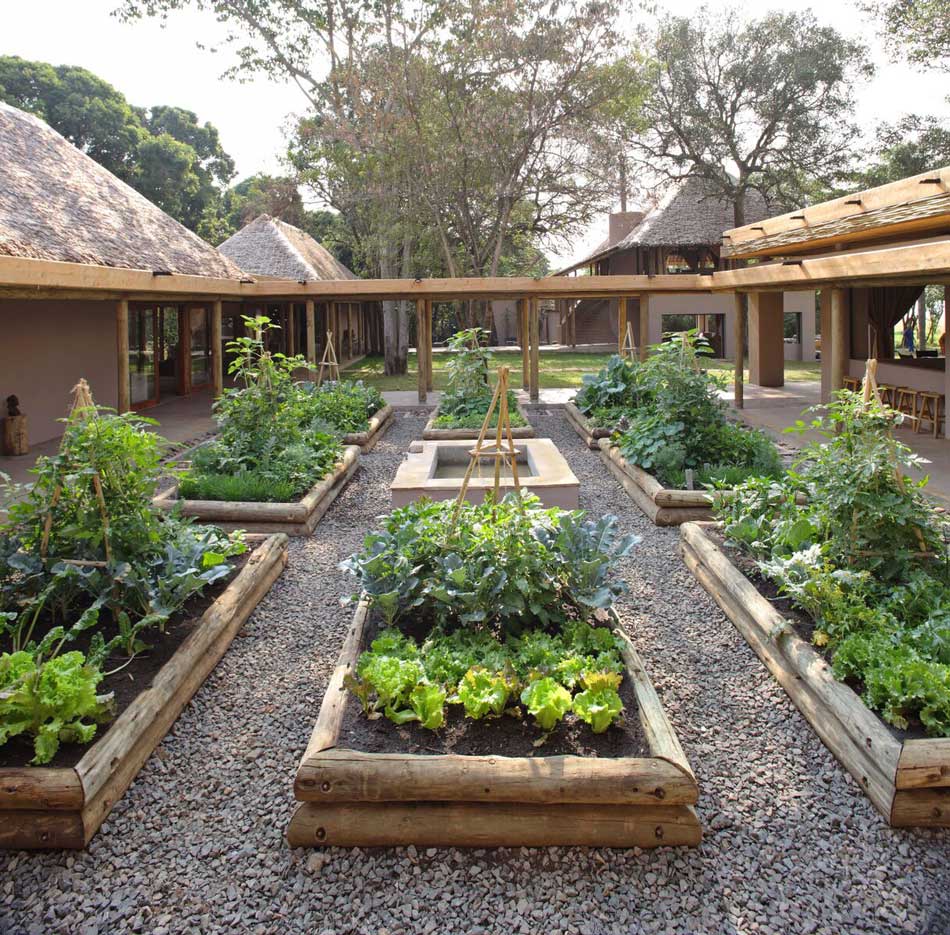 Aside from sending fresh produce to the kitchens, guests at Kichwa Tembo can also enjoy their own garden-to-table lunch experience, browsing the rows of vegetables and picking whatever tickles their taste buds that day. Chef George and his team then whip it together into a slap-up, farm-fresh lunch.
Of course, it's not only guests who are interested in lush lodge gardens, so keeping peckish (wild) visitors out of the veggie patch is key. Tuli Safari Lodge in eastern Botswana has a 90-square-metre garden that provides much of the fresh greens needed by the lodge kitchen, with excess produce distributed amongst staff. "We knew that animals eating our produce would be our biggest problem", adds Eloïse Holton, operations manageress, who planted the garden with her husband, Hein, in 2016. The solution? Deep trenches, rock barriers and shade cloth covering the entire garden. "Our garden is like a veggie fortress, and our theory is if the animals can get it, they deserve every bite!" says Holton.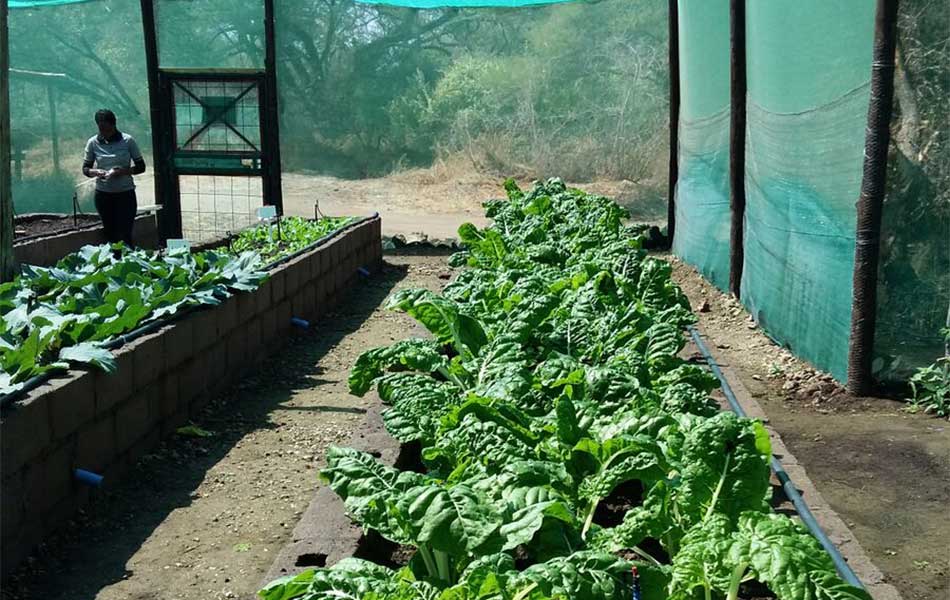 It's not only nibbling porcupines and hungry antelope that are a problem, though. With its lakeside location, "our gardeners are contending with hippos", says Kemp, of Asilia's Rubondo Island Camp. "We had to build a hippo-proof fence as they were trampling all over the crops when they came out to graze at night."
Growing fresh greens in far-flung camps certainly doesn't come easy, but from easing up logistics to simply enhancing the guest experience, African lodges are only too happy to take their chances.