HOW MANDELA'S LEGACY IS MAKING TOURISTS COME FLOCKING TO SOUTH AFRICA
Nelson Mandela's face greets you with a cheerful smile wherever you go in South Africa. He beams down from the arrivals hall in Cape Town International Airport; watches over sunburnt tourists in Nobel Square; and smiles down from a multi-coloured mural on Kloof Street.
There's a Nelson Mandela Bay in Port Elizabeth, Mandela Square in Joburg, and a Mandela Rhodes Place Hotel & Spa in Cape Town, which celebrates "Mandela's life in 14 stages" with a series of portraits stretching from the gleaming foyer onwards.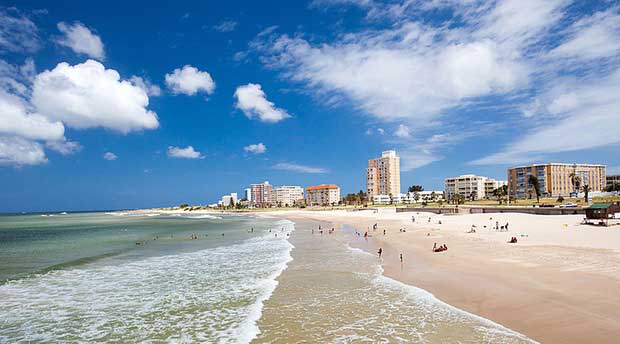 In the years since Nelson Mandela's death in 2013, he has become a global symbol of goodness, and, as a result, visitors from around the globe hanker to learn more about him. Which means anywhere this icon of peace has lived or worked immediately becomes part of the country's tourist route.
South Africa has a complicated relationship with tourism. Today, it is one of the globe's premiere holiday destinations, but before 1994, it was a pariah nation that international newspapers urged visitors to boycott, meaning that for most of the twentieth century, South Africa's only tourists were domestic – and white.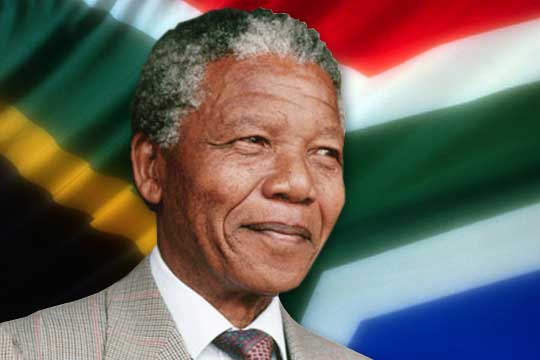 Today, the endless beaches, purple and green rolling hills of the winelands, and Big Five territory up in Kruger have made the country a glossy travel magazine cover star around the globe. But the scars of apartheid still weigh heavily on the country – and any visitor heading South needs to immerse themselves in its complex history as well as its sumptuous landscapes.
Over the last two decades, the relics of apartheid have been transformed into museums that fill with international tourists trying to understand the story of South Africa's turbulent road to democracy.
The Apartheid Museum in Johannesburg is particularly thought-provoking, dividing visitors into separate entrances, signposted with "blacks" and "whites" before they walk into the premises. Personal histories of the lives destroyed during the regime are told in District Six Museum in Cape Town, while former prisons have transformed into powerful museums, including Constitution Hill and Robben Island.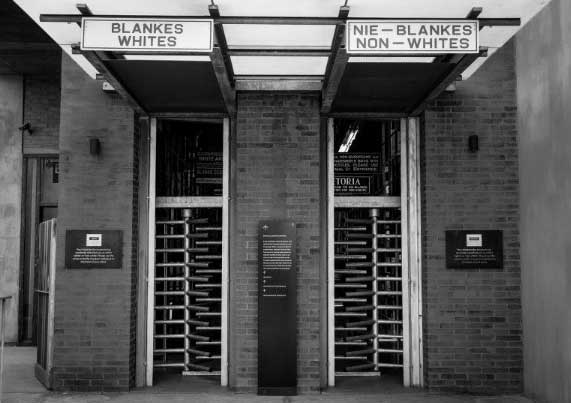 But with 2018 marking a century since Mandela's birth, tour companies around the country have been focusing specifically on the man himself, creating entire trips tailored to tracing his life.
There is the government-sponsored "Following the Footsteps to Freedom" tour, which begins with three nights in Cape Town, including a visit to Robben Island and a walking tour, two nights on Rovos Rail, and two nights in Johannesburg including half-day apartheid and Soweto visits.
The Nelson Mandela Bay pass in PE, meanwhile, gives guests free and discounted access to over 70 experiences around The Bay, including a Route 67 Tour, which follows the route of Madiba's early life.
The Mantis Collection is offering two holiday packages in 2018, allowing visitors to experience iconic Mandela Legacy experiences in Cape Town, and also explore the Eastern Cape region where he grew up.
The luxury sector is also getting involved, with five-star Johannesburg hotel The Saxon allowing guests to stay in the room Mandela used to write the final chapters of his book, A Long Walk to Freedom.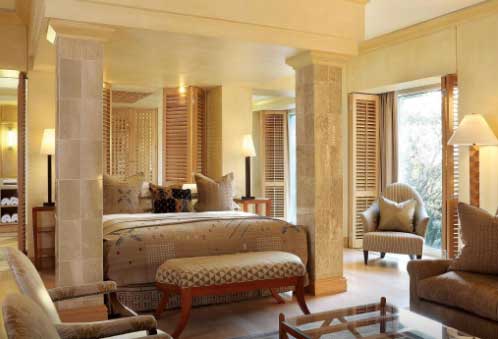 Madiba was clearly enamoured with the brand as in his later years he often stayed in The Saxon's sister property, the Shambala Private Game Reserve. A villa was built for him in the reserve, and today, the six-bedroom Nelson Mandela House can be rented out for parties or meetings amid barking baboons and grunting hippos.
For those wishing to celebrate Mandela's legacy in South Africa, a free app developed by South African Tourism in conjunction with the Nelson Mandela Foundation, Madiba's Journey, outlines more than 27 places of historic significance across the country that that pop up directly on your iPhone.
No figure has shaped South Africa so profoundly as Mandela, so it is entirely fitting that – on the century of his birth – the country shapes its tourist industry around him.