WELCOME TO THE TRIBE: 3 TENTED SAFARIS PUTTING THE 'GLAM' INTO GLAMPING
Safaris: they're the bringer of breathtaking for nature-hungry eyes; but when it comes to the realm of high-end travel, the sight of the tent you're sleeping in has to rival the astonishing beauty of your location's surroundings.
Stepping in to show us how they're putting the 'glam' into safari-tent glamping are three of the tribe's very own.
---
NAME: Muzimu
LOCATION: Gorongosa National Park, Mozambique

WHAT'S THEIR STORY?: From the white linen–swathed king-sized beds to the artistic draping of the oversized mosquito nets, Muzimu's tents resemble a gossamer haven of ethereal tranquillity. But it's the infectious air of romance and fulfilment drifting through the sprawling canopied spaces, roomy private-viewing decks, ensuite bathrooms and the camp's unfenced communal spaces that makes a stay here so special – nothing quite says indulgence like waking up for a quick dip in their outdoor pool followed by a breakfast spread of feathery light Portuguese pastries…

---
NAME: Northern Kruger Pafuri Camp
LOCATION: North Kruger National Park, South Africa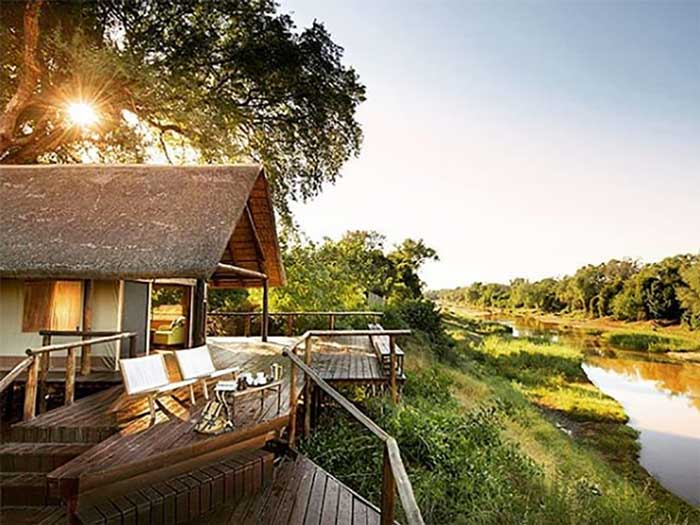 WHAT'S THEIR STORY?: Sitting on the bed of the Luvuhu River, Northern Kruger Pafuri Camp provides more than just fabulous views of the Big Five from the water's edge: the designer thatched tents' spacious interiors are complete with enviable ensuite bathrooms, decked out with power showers and basins large enough to swim in. Downtime on the wooden viewing decks offers blissful moments of zen and relaxation between game-viewing activities, while luxurious takes on glamping – such as the outdoor boma dinner under the stars by the warm glow and crackling of the campfire – make for unforgettable experiences that are five star all the way.
SOCIAL SPOTLIGHT
---
NAME: Mushara Bush Camp
LOCATION: Etosha National Park, Namibia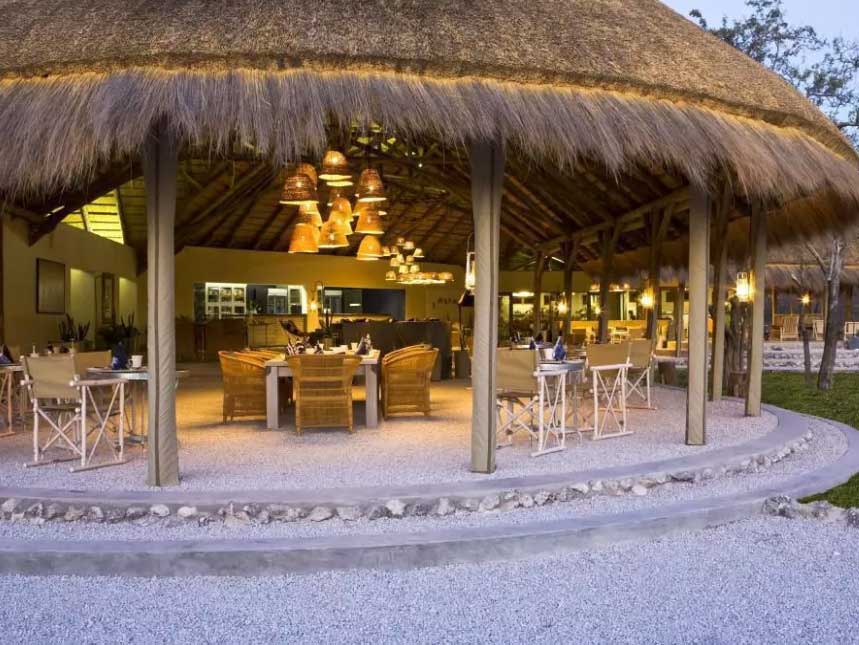 WHAT'S THEIR STORY?: Perched on the eastern edge of Etosha National Park, the custom-made design of Mushara Bush Camp's 16 tents have travellers' best interests in mind, its marbled limestone walls and brushed cement floors, keeping the temperature cucumber-cool in the overbearing heat of the afternoon sun – phew. Now back to the decadent tenting touches: decked out with oversized and roof-to-floor windows (think of the game-viewing prospects from behind closed doors!), ensuites, individual eight-square-metre verandas and an elaborate tea and coffee station, safari-goers are equipped with every creature comfort known to man for a glamping experience that's utterly indistinguishable from a glamorous hotel stay.
SOCIAL SPOTLIGHT