MAKING AFRICA: PETER MABEO
'Nowhere in Africa have I felt such a closeness to the wild dramas that are Botswana's daily stock,' writes Australian nature and travel writer Anthony Ham for Lonely Planet. 'I love listening to lions roar just beyond the circle of my campfire light.' This is some world away from the renowned design weeks of Milan, Stockholm and London. One creative entrepreneur, though, is determined to make the world a smaller place; to see his native nation regularly appear on the biggest stages of international design.
Peter Mabeo is the founder of a design brand that exists on an entirely different plane; albeit not quite an unceasing salt pan or swampy delta rich in wildlife. Gaborone, Botswana's capital, is described euphemistically as low-key. It is low on history and, a few skyscrapers aside, it is no New York. It is not, I repeat not, a rich hub of cultural activity. Yet from here, Mabeo mans an enterprise that is abundant in the sort of creative collaboration that you might expect in the Big Apple or Italy's world-renowned epicentre of design. Here is where works from the likes of Spanish super-designer Patricia Urquiola and much-lauded Canadian Patty Johnson have been conceived and hand-crafted for Mabeo's eponymous brand.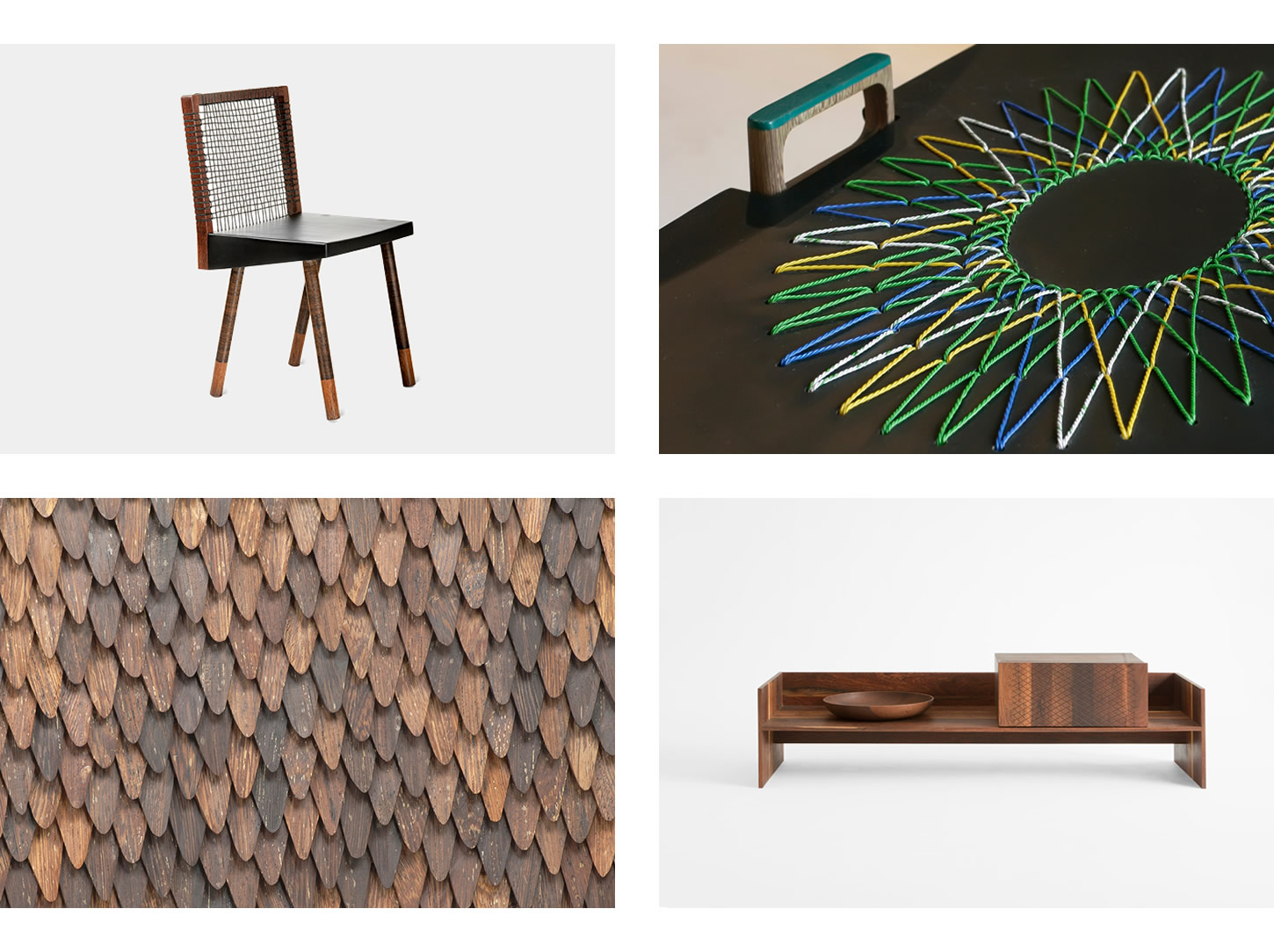 The story of Mabeo, man and brand, goes back 20 years; to Peter himself designing and producing bespoke furniture for local commercial projects. 'In the beginning, there was nothing, just a blank slate,' he admits to online publication Art Base Africa, 'only a desire to do something special in a meaningful way … ' Ten years later those projects were launched internationally, and now those products and collaborations have become fixtures at major international design events. But how does Botswana meet designers like Urquiola and Johnson on its way to said events, without any hint of stereotyped Africana seeping in? Via our man Mabeo, and his singular ability to sail through what he calls the 'so-called limitations of Africa'.
This is a brand who harness internationally-revered design talent and place it alongside their own homegrown design team, a brand who use Batswana craftspeople to realise those designers' visions. Mabeo makes African artisans available to wider design world, but never at the expense of novelty or the western desires of safari souvenirs; regionally inspired and resolutely African, his brand's work is informed by and indebted to its continent, but never bound to it.
Key to this ability to transcend perceived notions of Africanism is Mabeo's collaborative approach. They are not working with designers in search of the Band Aid prestige, or seeking some sort of pat on the back for assisting in charity for the craftspeople and local community involved. No. This is pure collaboration, a chance for an African brand to truly assert itself on the global stage. 'The primary reason for working with designers is based on the connection we feel to them and to their work,' Peter continues. 'We are drawn to people who are not focussed on seeking acclaim, but instead on doing interesting and rewarding projects that bring fulfilment primarily and, by extension, acclaim and financial rewards: not the other way round.'
Ethos aside, Mabeo's products are exemplary. Staunchly African in attitude and aesthetic, capable of holding their own against the finest output from Italy, Spain or Scandinavia. They harness intricate craft techniques, honed over centuries, make use of certified woods that are ecologically and culturally sustainable. They do not plead poverty. Peter Mabeo sees beyond our view of his continent, and sees his brand only as a means to evolve culture, regardless of any geographical or socioeconomic plain. 'It is not about creating sustainable help for poor local communities. It is more about being able to create strong pieces with talented people, in a way that honours the work; about thoughtfully bringing these interesting aspects of our communities up to speed with the rapid evolution that is taking place.'
African life, like its design, is still off pace internationally. Peter Mabeo knows this, but his actions speak of a man who refuses to believe it. 'I think African design can have as significant an effect as it chooses to have.' And this is Peter all over — he has chosen to make a significant impact with design, and nobody is stopping him.