SURF'S UP IN AFRICA WITH THESE SURFING HOTSPOTS
Whether it's the Mediterranean glamour of Cape Town or the Arabian heritage of Kenya and Tanzania, travellers have long been drawn to the dramatic coastline of Africa.
And while most visitors come to simply soak up the sun on shimmering sands, the continent is fast establishing itself as one of the world's top destinations for adventurous surf travellers.
With over 3000 kilometres of coastline South Africa is perhaps your best introduction to African breaks, and nowhere more so than Durban, the surf capital of the country, where quality waves roll up against beaches in the heart of the city. New Pier is the most famous break, but can be heavy and is known for its territorial locals, so rather start with a paddle at the more forgiving North Beach and Dairy Beach.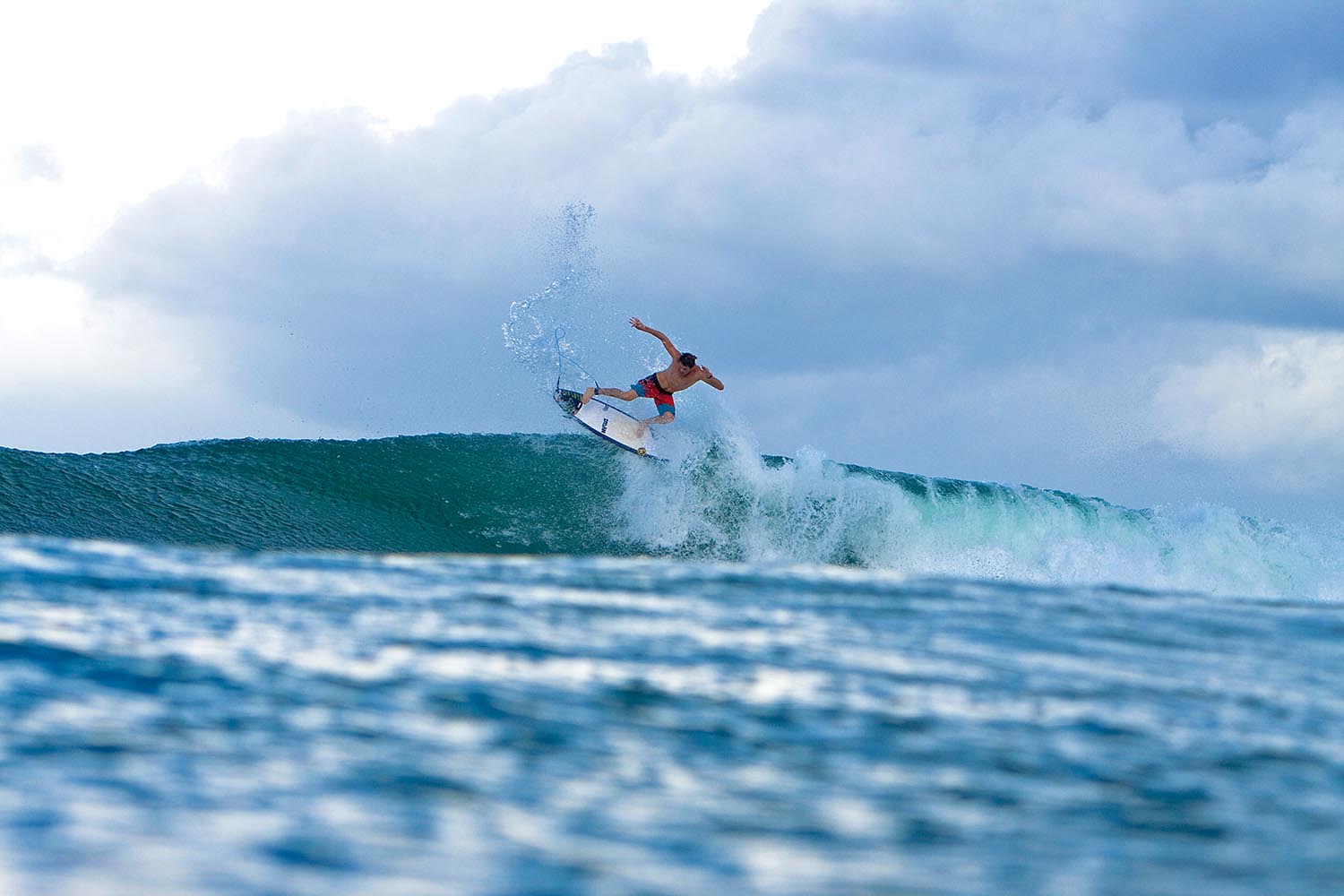 While 'Durbs' has something for surfers of all abilities, Jeffrey's Bay – 'J-Bay' to the locals – is the Holy Grail, first achieving celluloid fame in the iconic 1964 surf-flick 'Endless Summer'. The most famous break – and the busiest, when the swell is pushing – is Supertubes, a long right-hand famous for its seemingly endless barrels. It's a demanding wave though, and locals don't always take kindly to visitors. Other worthwhile waves are found at 'Kitchen Windows' and nearby Cape St. Francis. The winter months of June to September deliver the best swell.
The same goes for Cape Town, where winter storms throw up monster waves at Dungeons, the legendary big-wave break off the seaside suburb of Hout Bay. Leave that one to the professionals and head for the easy-going beach breaks at Long Beach, Big Bay or Muizenberg. 'Muizies' is where locals learn to surf and the beachfront is lined with shops offering lessons and board hire.
A short hop north of South Africa is perhaps the unlikeliest surf destination in Africa: Namibia.
Despite its wind-whipped coast and frigid waters, the long-shore current and offshore winds line up to produce some memorable beach breaks. And none are as memorable as Skeleton Bay.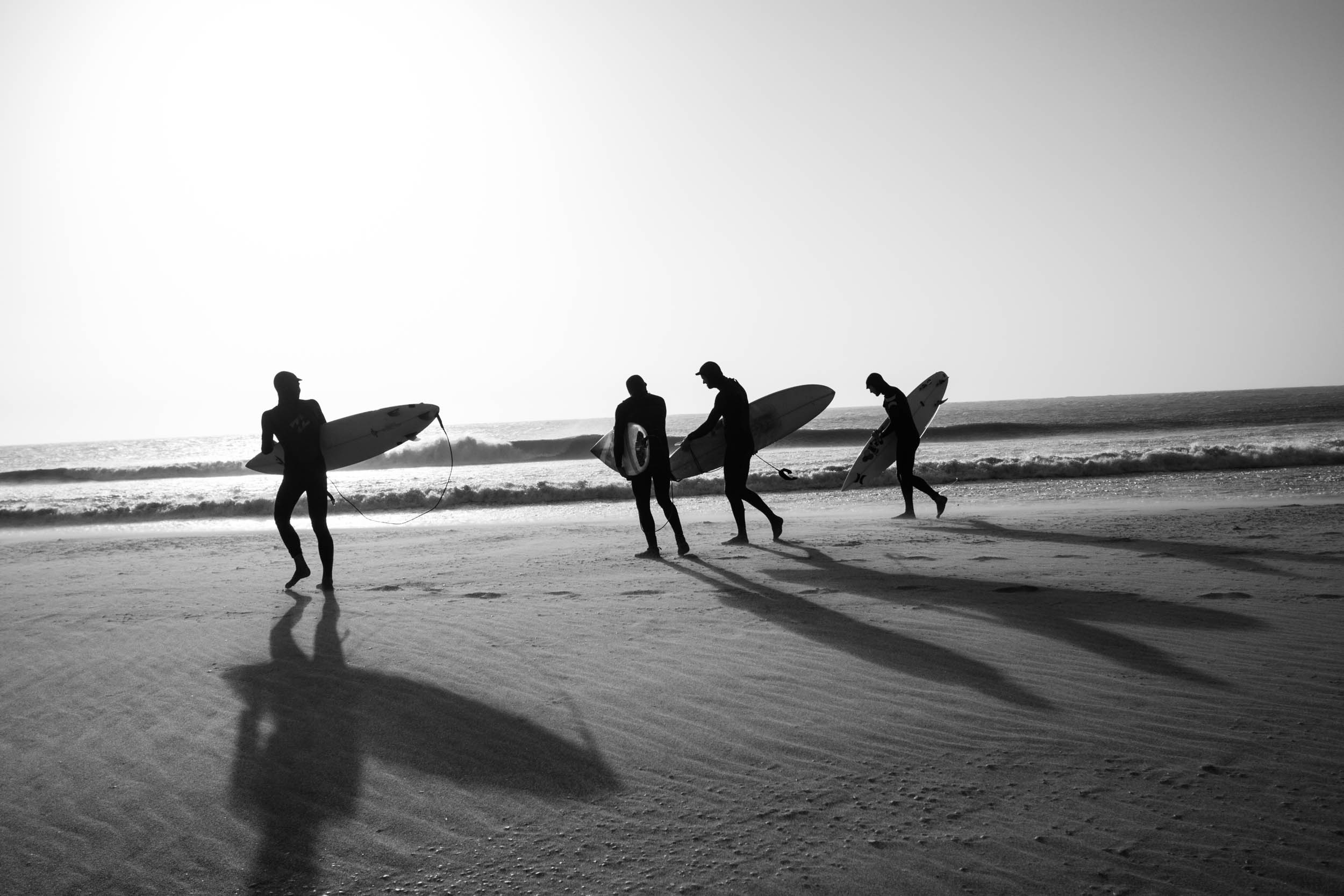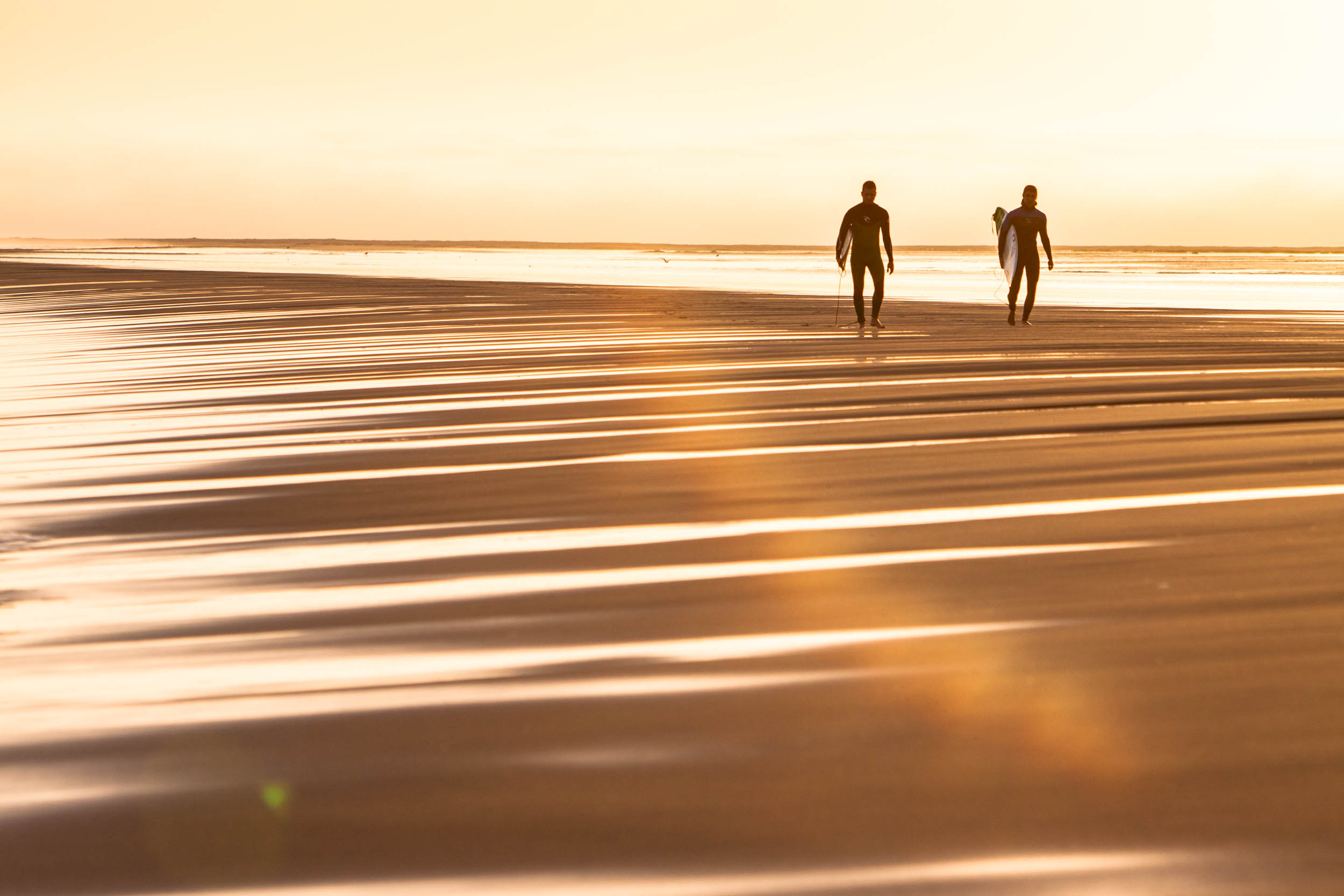 "When Skeleton Bay was finally documented in 2008, nobody could quite believe what they were seeing – a two-kilometre-long wall of water peeling relentlessly along the edge of the Namib desert," explains Will Bendix, former editor of surf magazine ZigZag. "There's no other wave in the world like it, period."
It's a fickle wave that only works when conditions are perfect, but it draws surfers from across the globe.
"Intimidating is an understatement," says Bendix. "The wave breaks so hard that the sand feels more like concrete when you inevitably hit it and some of the best surfers in the world claim it's easily one of the most difficult, most intense waves in the world to ride."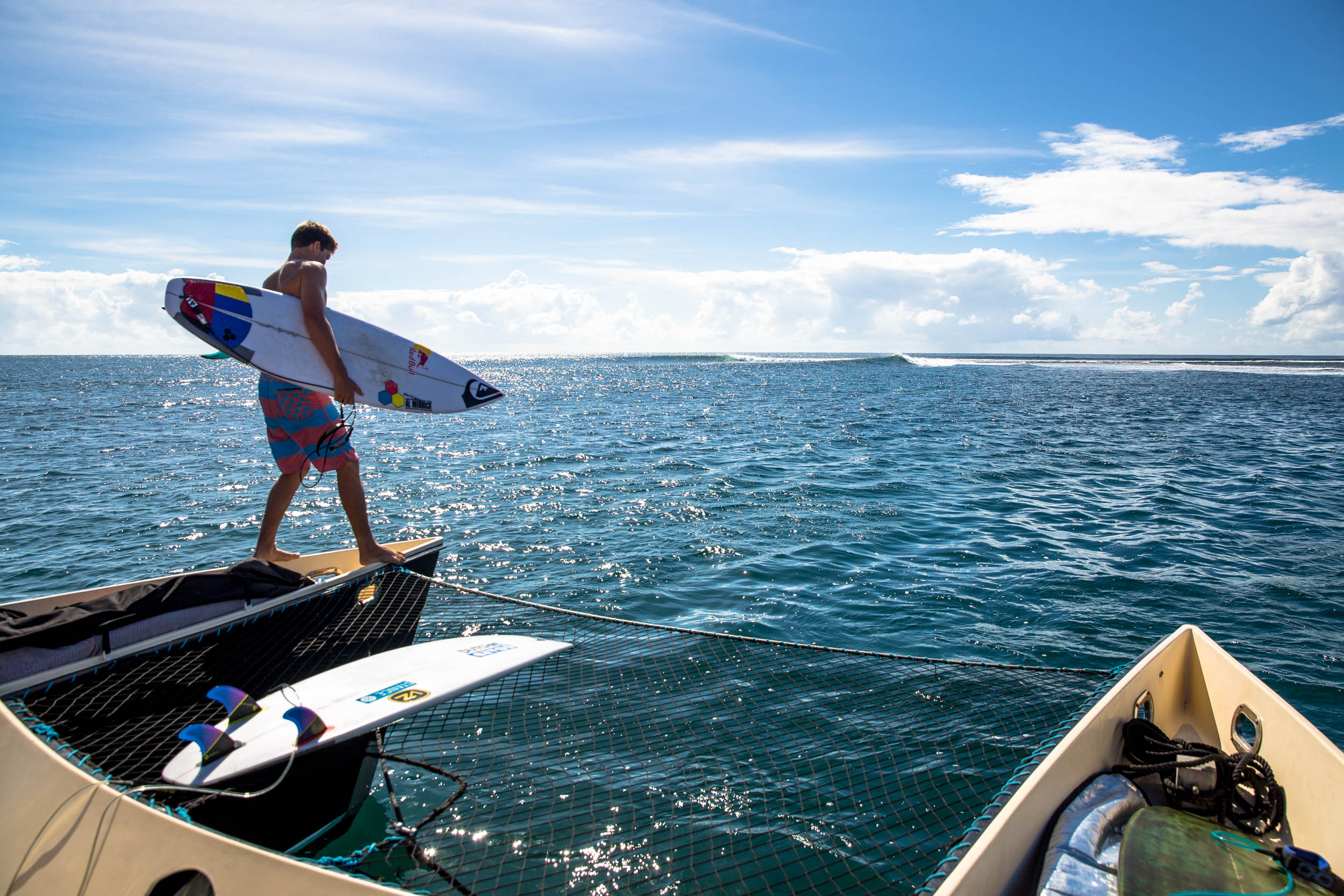 It's a different vibe in Liberia, on Africa's west coast, where the warm waters and range of waves are slowly welcoming intrepid paddlers.
Robertsport, 50-kilometres north of Monrovia, "is probably my favourite surf location in Africa," enthuses the well-travelled Bendix. "It's an anomaly in the surfing world; a tropical peninsula littered with excellent waves in warm water and only a handful of local surfers around to ride them."
Most waves are within walking distance of the village, with a range of breaks catering to different levels of ability.
"Cottons is the most famous and offers a long ride with plenty of opportunity for hi-performance surfing and tube rides," explains Bendix. "Fishermen's is where all the kids learn and is an excellent long-boarding wave, while Shipwrecks can always be counted on when the other spots are flat."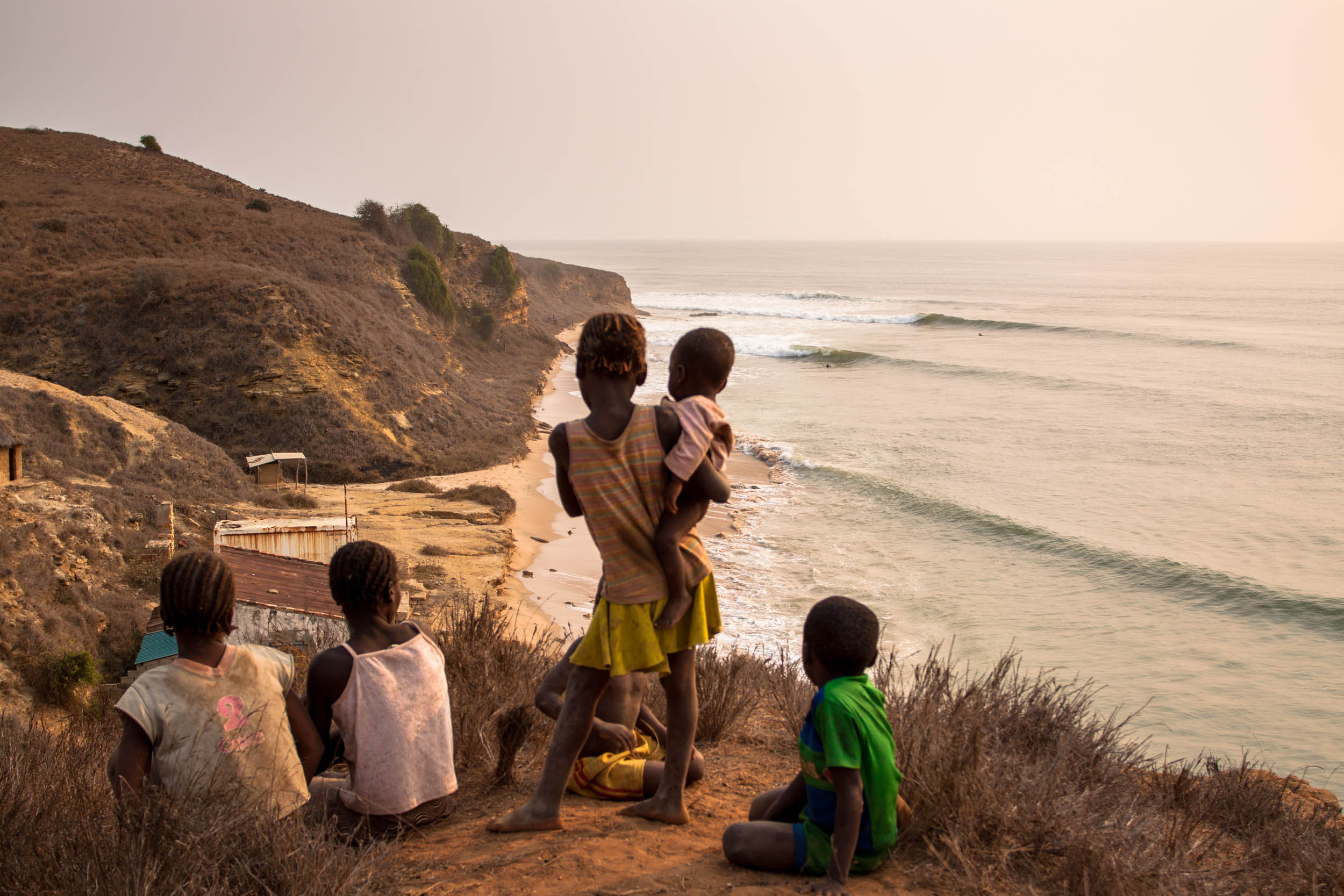 Further north, Senegal and Morocco also offer excellent surf. The Moroccan village of Taghazout has attracted beach-lovers since the 1960s, but is today best known for its superb right-hand breaks. Anchor Point is perhaps the most famous wave in the region, while Boilers – named for a ship's boiler visible in the surf – is particularly challenging during the September-April winter swell, when surf is at its peak.
Senegal is more relaxed, with a good range of waves for beginner and intermediate surfers. The most famous – and easily accessible – break is the right-hander at N'gor beach, just off the coast of Dakar.
But if there's one destination that blends top-class waves, friendly locals and a touch of exotic Africa? Look no further than Mozambique.
There's no shortage of fun beach and point-breaks at Ponta do Ouro, a popular self-drive destination from South Africa, but it's up at the laid-back town of Tofo that Mozambique shows its magical surf.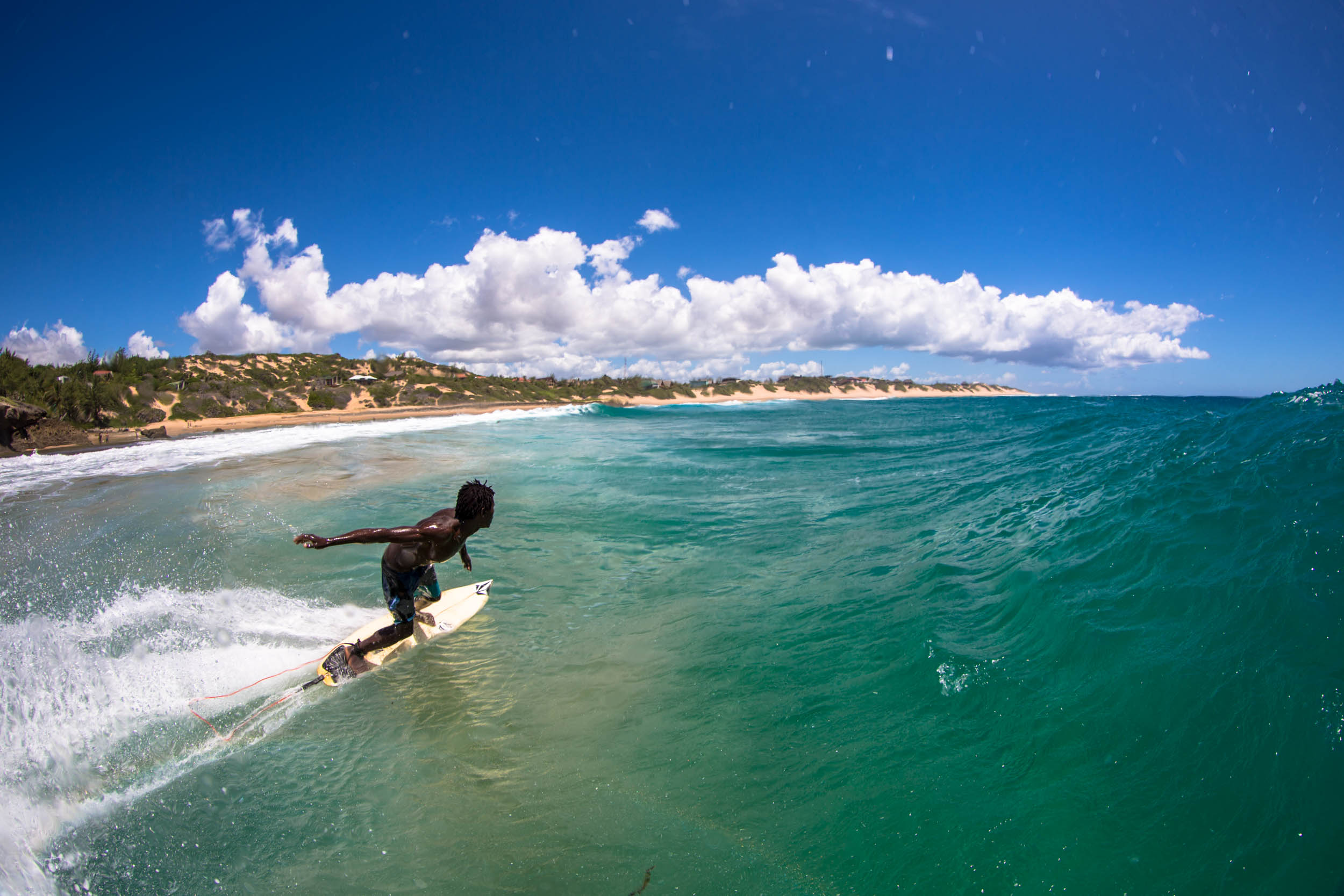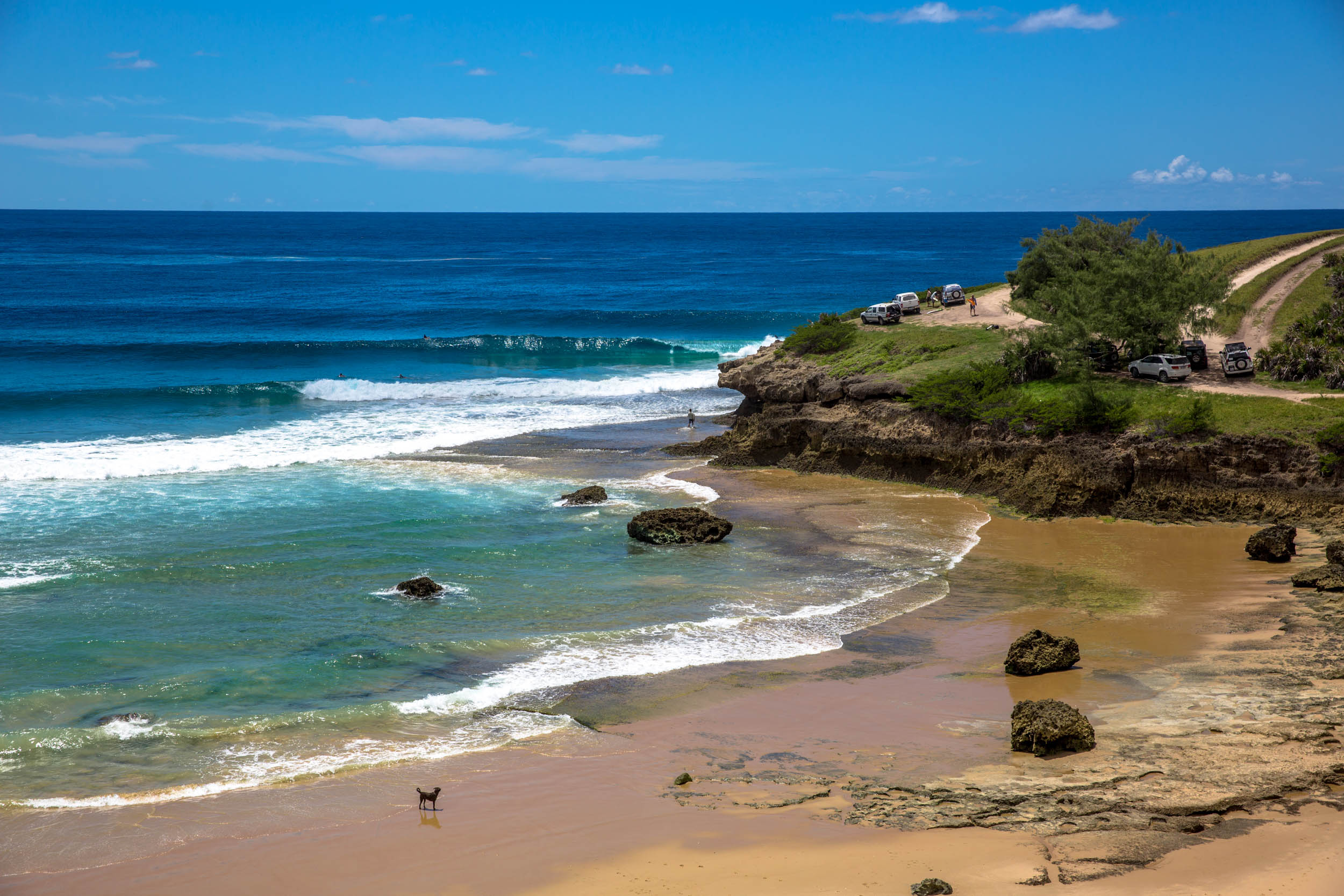 "Between Ponta and Inhambane is a coastline ripe for exploration with loads of points, reefs and beaches which can serve up some quality waves in the right conditions," adds Bendix.
A short drive from the airport at Inhambane, Tofinho Point is the most popular break in Mozambique, offering the holy trinity of surf spots: warm water, consistent swell, and a range of breaks. June to August is the best time to visit, with winter swells and favourable winds.
And if the swell isn't playing ball?
"The water is always balmy, the 2M beers are cold, and there are far worse places to be lying on a beach, staring out at a calm ocean," says Bendix.
All images courtesy ©Alan van Gysen. Follow his work on Instagram at @alanvangysen.