TAPPING INTO THE POWER OF VIRTUAL REALITY
There's nothing quite like an African adventure. We all know that – but how to convince those yet to step foot on the continent?
For decades, the first stop for prospective travellers was a glossy brochure packed with inspiring images. The advent of the internet switched the focus from 'dead tree' to digital – but the marketing collateral was still firmly rooted in two dimensions. Eye-catching videos, 360-degree images and drone photography have been a welcome evolution, but they're still far from offering a truly immersive taste of African travel.
That's beginning to change, though: tourism operators across Africa look to Virtual Reality (VR) technology are beginning to show clients what travel to Africa is all about.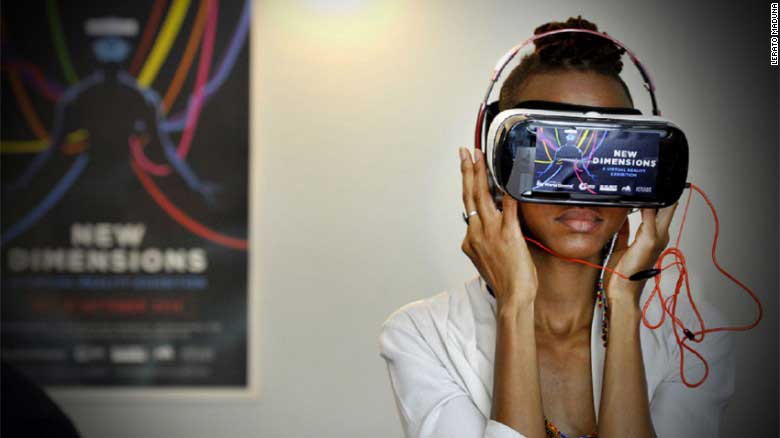 "Virtual reality is the next best thing to being physically at a destination, or part of an experience, allowing our future guests to be transported to destinations they have never been to before, or have always dreamed about visiting, but were unsure what to expect", explains Stephanie Binns, Brand Manager for Asilia Africa.  
"VR is more vivid than traditional 2D media", adds Nicole Robinson, Chief Marketing Officer for andBeyond. "You get to experience the 'sense of place' on a whole new level, and try to bring the experiences to life."
andBeyond's VR content is currently focused on its lodges, but "our aim is to enhance our virtual reality presence by making it interactive, and showcasing more VR that shares the experiences around our Small Group Journeys and participative conservation experiences", adds Robinson.
Asilia Africa is also using the technology to highlight under-exposed corners of the continent, focusing on two of the group's newest camps in Tanzania: Roho ya Selous in Selous Game Reserve, and Jabali Ridge in Ruaha National Park.
"We know that these areas are fairly unknown to even the seasoned safari-goer, and that there is very little footage in any format to show people what can be expected of a safari at these destinations", says Binns. "With our VR boating safaris in the Selous footage can be taken: along with walking safaris in Ruaha Game Reserve, you can see what your accommodation will look like, and you can feel the genuine care of the Asilia staff. We know that these VR pieces will make people want to visit these beautiful places themselves."
While this immersive technology is certainly a powerful tool for inspiring travel, it's just as useful in allowing the travel trade – and their clients – to get a real sense of a lodge's rooms, public spaces and facilities.
Virtual reality provides "a realistic expectation of what the lodge could offer", says Kirsty Coetzee, PR and Marketing Liaison for the Tintswalo portfolio. "Unlike a touched-up photo or a promotional video, it is quite simply the most honest presentation of what a property has to offer. We are hoping to show clients that what they see is for real."
"VR content gives trade an easily accessible 'go-to' guide for any questions a client may have regarding the room layout, building materials used, pool size and so on", adds Katrina Russell, Marketing Coordinator for Sanctuary Retreats, which is updating its VR content to reflect refurbishments taking place across its portfolio in 2018. "For consumers, the VR content allows them to see the property finish, room sizes, and, most importantly for Sanctuary Retreats properties, the spectacular and unique location of the camp or lodge. We hope our VR content evokes a feeling of 'Wow – I need to be there!' in our consumers."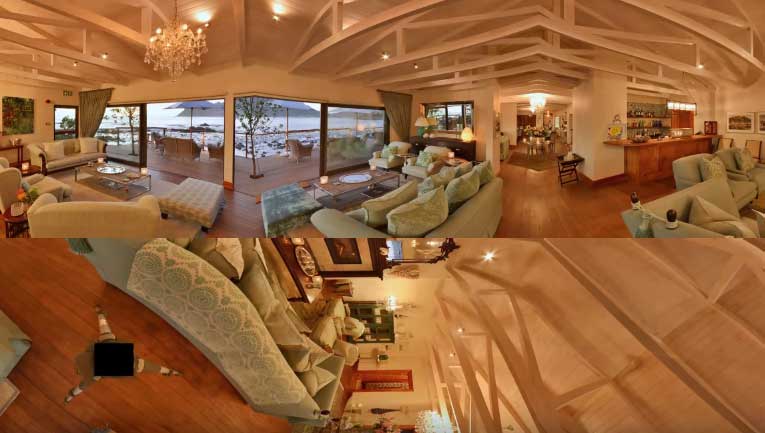 From a practical perspective, VR technology – as with more traditional digital collateral – is also easily transportable. "We really hope to make better use of the videos at trade shows and during sales trips", says Coetzee. "As disposable VR glasses have become more available, it's something we could be making use of internationally, without even having to board a plane with a box of brochures."
VR content is viewable on most devices (smartphone, tablet or computer), but is best experienced through a Virtual Reality headset.