AFRICA'S FIRST RADISSON RED OPENS FOR BUSINESS
After months of planning, construction and 'curating', Cape Town's newest hotel throws open its doors today. 
With a firm focus on art, fashion and music, this millennial-friendly property in the V&A Waterfront's trendy new Silo District is breaking the mould when it comes to hotel design, décor and service. We chatted to Irish-born 'curator' Dale Simpson about what sets the new Radisson RED Cape Town apart…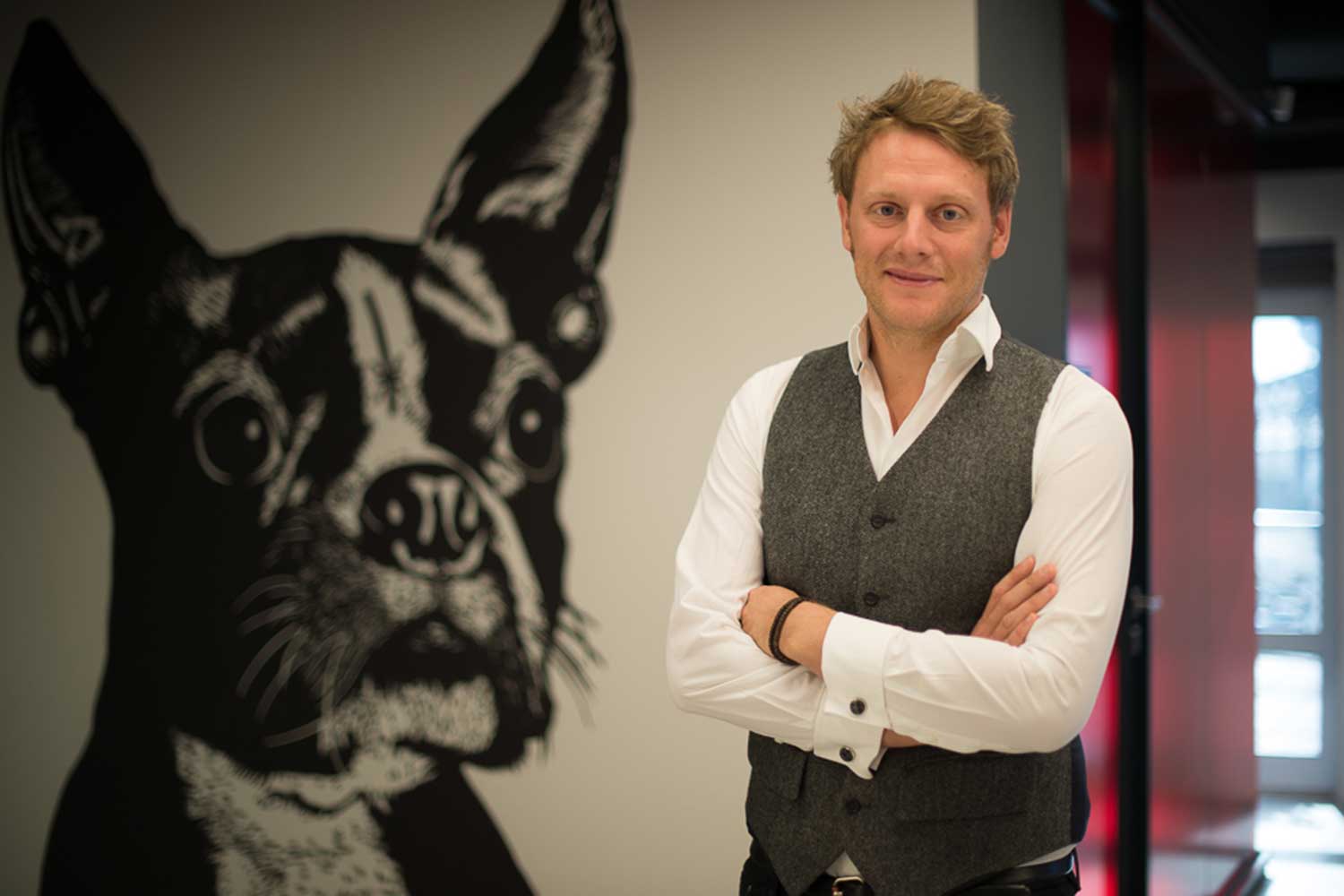 What makes a Radisson RED property unique?
The Radisson RED concept is based on creating a sense of place. We want to create excitement and a vibe based on the hotel's location. So in Cape Town we create a Cape Town feeling, and we bring that vibe to life through our three inspirations: art, music and fashion.
Cape Town is only fourth Radisson RED worldwide. Why here?
It's also the first in Africa, which is a great win for the city. Why Cape Town? It's been the design capital of the world; it's a hugely creative city and it has a great energy. There's a fantastic food and drinks vibe.
The city has already got so much going for it – creating that sense of place in the hotel is really all about complementing what's in the city. As a hotel we're hugely grateful to be here. It' a privilege to be part of this city, and to lean on some of that creativity has been quite breathtaking.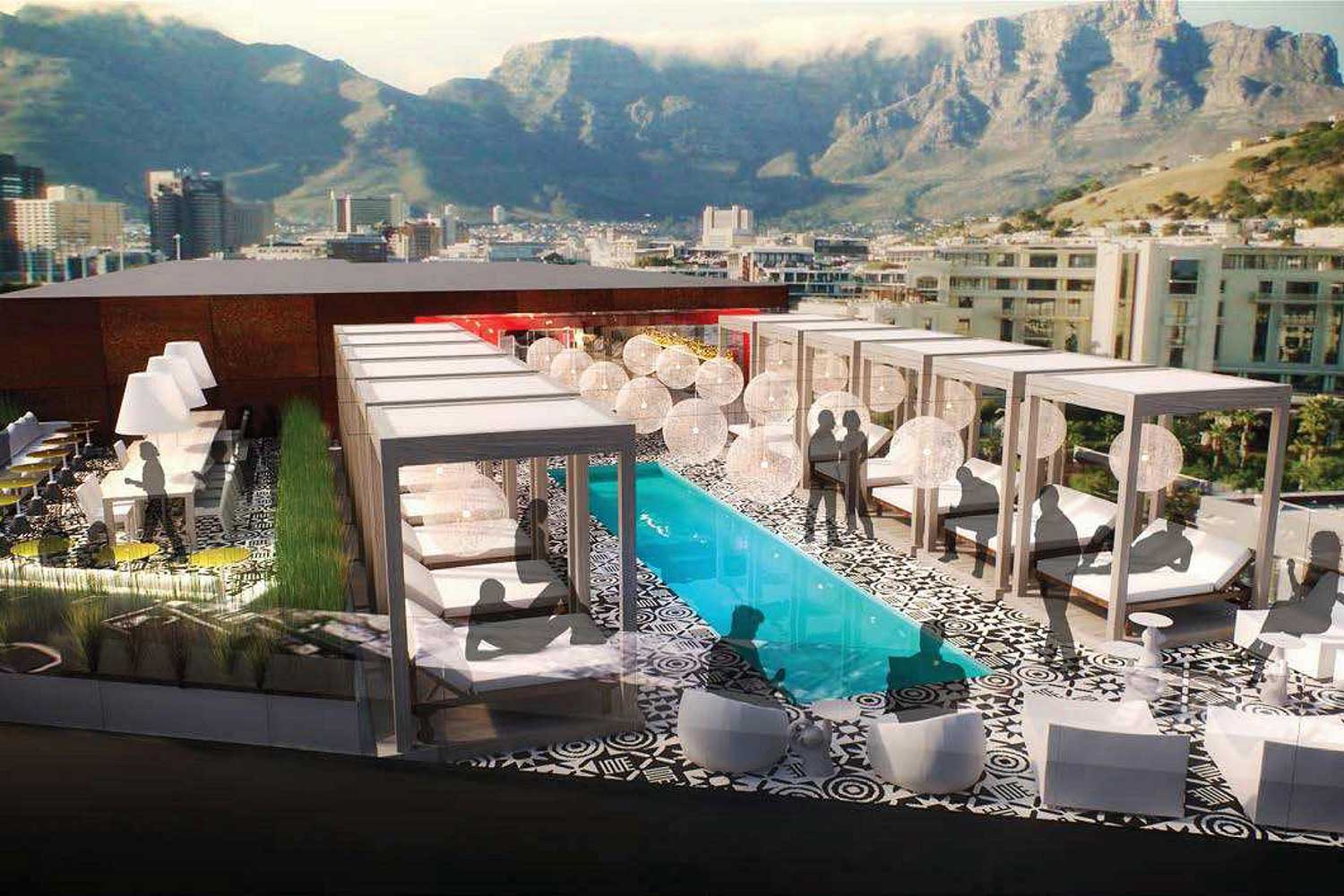 Art, Music and Fashion: how do those 'inspirations' play out on the ground in the hotel?
When you arrive you enter an art gallery, not a lobby. On one wall there's a huge mural by artist Cameron Platter, and on the other are Coca Cola crates stacked from floor to ceiling – a nod to the Porky Hefer artwork in the Waterfront. It's a real gallery space. Through a competition process we even had emerging South African artists design the coffee cups in the rooms.
Howie J Nicholsby, who has designed kilts for people like Lenny Kravitz and Vin Diesel, has created five different denim kilts for the staff here. From a musical aspect, we've connected with the Waterfront theatre company for live performances and we'll also have plenty of local DJs and musicians performing in-house.
The food and drinks menu also focuses on local producers. We brew our own beer, all the other beers are from Cape Town, and the craft gins are local. So, again, it's about creating a sense of place. It's showcasing Cape Town, as we believe it should be. Everything we touch we curate, and everything has story.
Although there are family rooms, including bunk beds with built-in TVs, RED is also a brand aimed firmly at the 'millennial' traveller. How does that show up in the hotel offering?
Millennial is really just a mindset; the demographic is hard to nail down. We see lots of different age groups using social media channels, and using devices to connect. If you look at the way people travel, thirty per cent of people travel on their own nowadays, and they're seeking unique experiences and a unique concept.
If you're a guest who wants to go somewhere in town, we have RED BMW motorbikes to drive guests around and beat the Cape Town traffic. You can also hire a skateboard, or we have red Minis to scoot you around town. It's a focus on the soul, energy and vibe, rather than simply the process.
Smartphones also take a on a whole new life here – tell me how they transform the hotel experience?
In the hotel people can make a reservation and check in via the RED app, and their phone can replace their room key. They can order room service via the app, or book a restaurant table. But it doesn't replace anything. We use technology to enhance the experience, but if you want to chat to someone, or you want a waiter to come and take your order, that's all possible too.
You have an in-house mascot too?
Radisson RED is pet-friendly for both dogs and cats up to eight kilograms, and we can supply bandanas, dog beds and bowls. And yes, we even have our own in-house Boston Terrier, named Baxter.