FOUR MONTHS OUT, WE TALK TO LIZ BIDEN ABOUT THE SILO CAPE TOWN
Back in May 2015, we were some of the first to walk around the skeleton of what is set to become The Silo Cape Town, the latest Royal Portfolio property and one of the most exciting hotel projects to hit the Cape in years. Fast forward to May 2016 and the towering structure on the Waterfront was all anybody could talk about – and now, there's just four months to go until this glass lantern gets lit.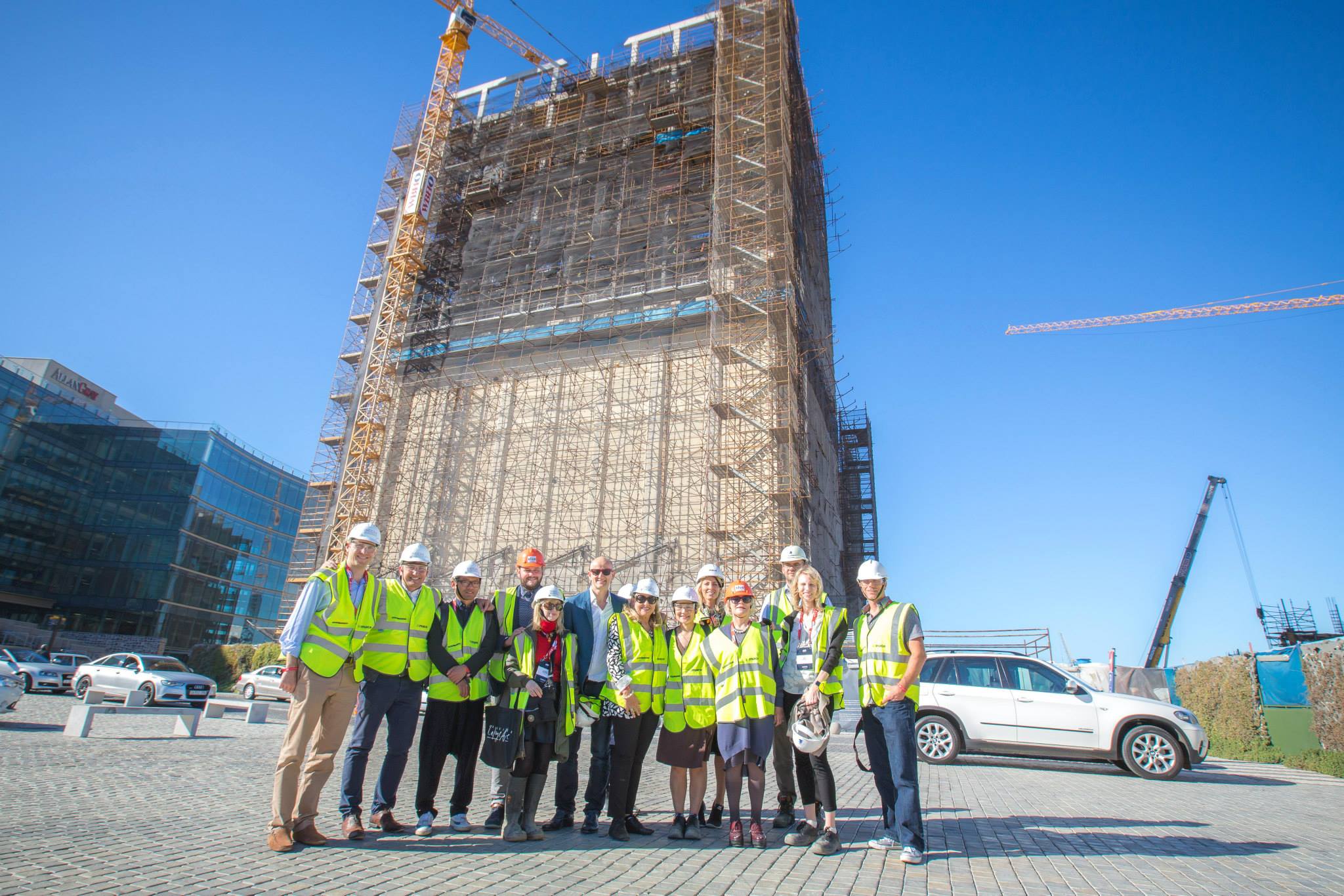 For those who aren't familiar with The Silo, the hotel will be housed within a historic industrial grain silo on Cape Town's Waterfront atop the Zeitz MOCAA art museum, a groundbreaking institution set to showcase the most cutting-edge contemporary art being born on the continent. This combination of heritage and looking forward will be reflected in the design, with British architect Thomas Heatherwick responsible for the architecture and Royal Portfolio co-founder Liz Biden taking the lead on interiors.
To find out a little more about the inspiration behind The Silo, what visitors can expect when it opens on 1 March 2017 and what's next for Royal Portfolio, we cornered Liz at this year's We Are Africa to get the scoop.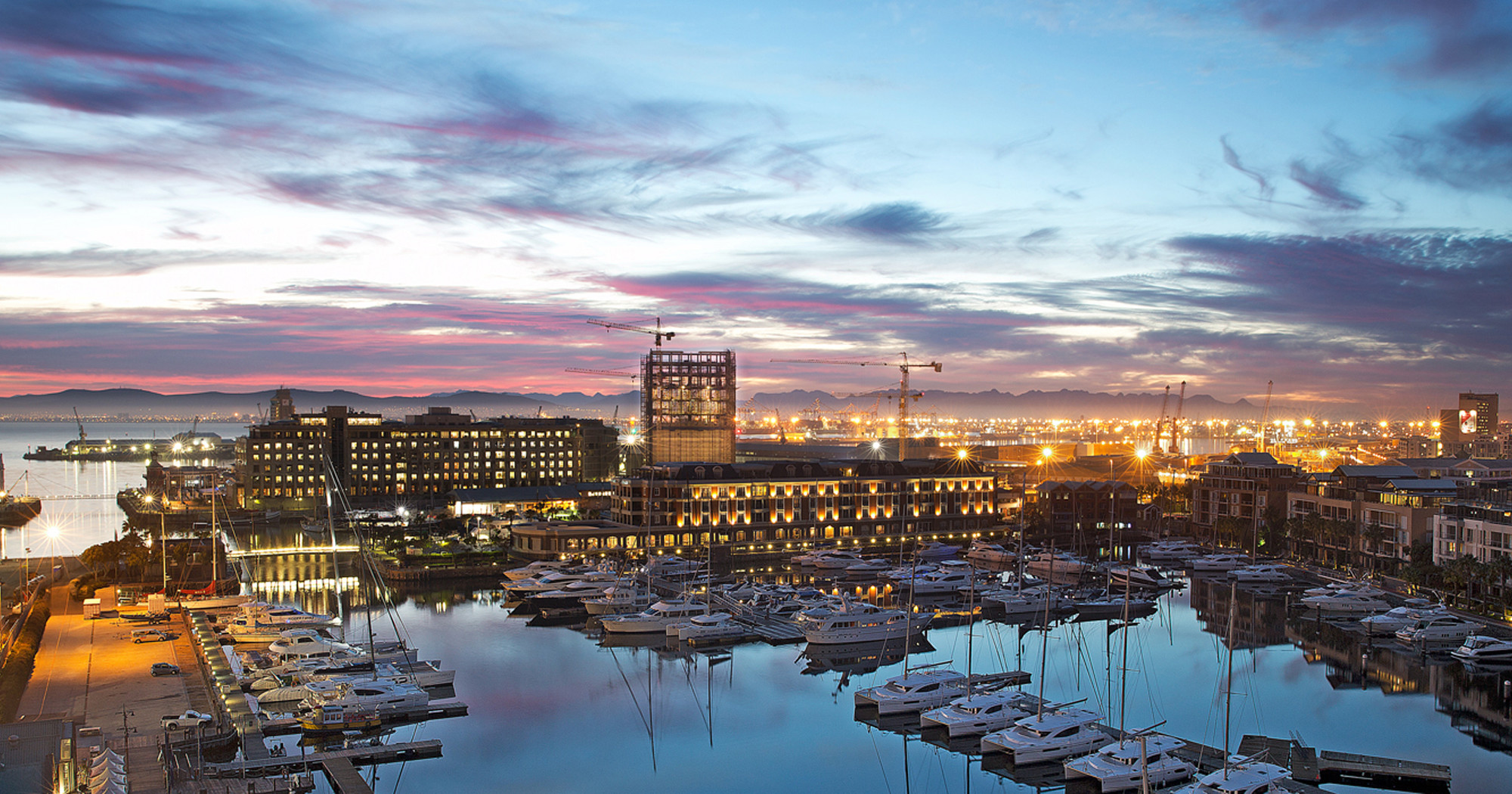 What initially attracted you to The Silo project?
We wanted to complete our circle, because we have a circle of properties in Africa: on the beach, a gourmet property and by the sea, and now we have city. Cape Town is also our hometown, so we've been looking for a property for 10 years and at last the right one has come up.
Your previous properties have provided incredible coastal, safari and food & wine experiences. Now, with the opening of The One Above last year and The Silo next year, you finally have two urban properties in your hometown of Cape Town. Are you looking to open more urban destinations?
Probably not. Cape Town is our hometown – I'm very involved in all our properties, and I don't want to have to travel too far!
Do you think that today's travellers are open to urban experiences in South Africa and the wider continent, alongside the more traditional safari experiences that Africa is renowned for?
Everybody loves to come to Cape Town because it's a very vibrant city. It's quite trendy at the moment with many restaurants opening up, and it's not only lovely to live here but to visit here. It's so beautiful – it's really a gateway to Africa.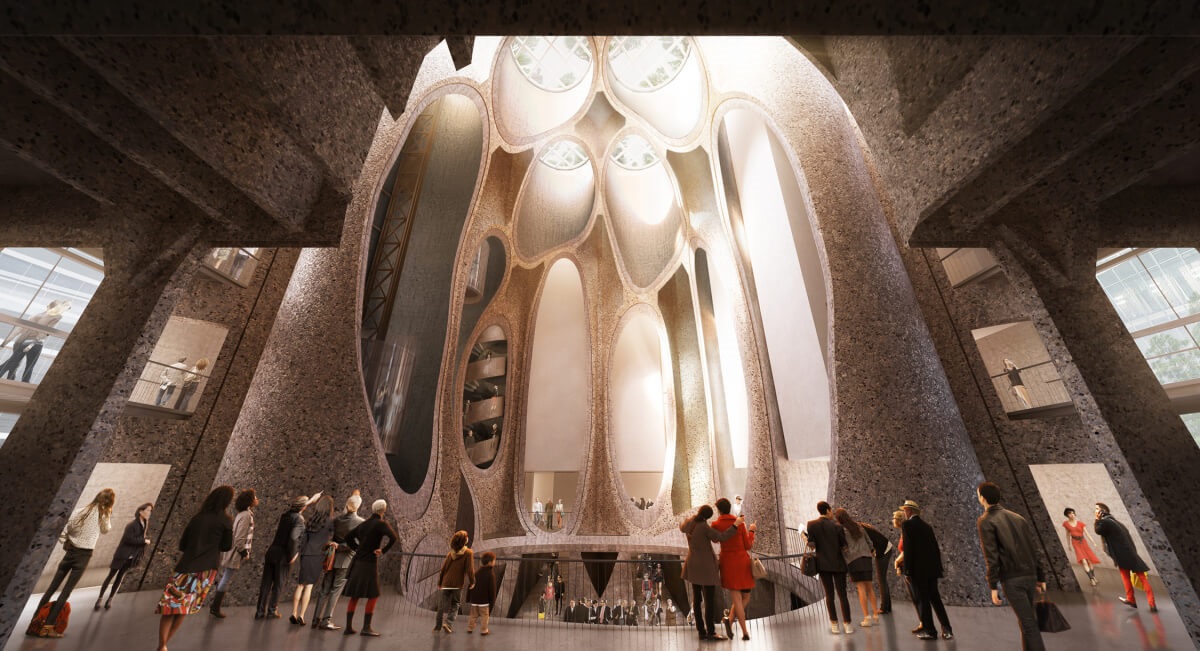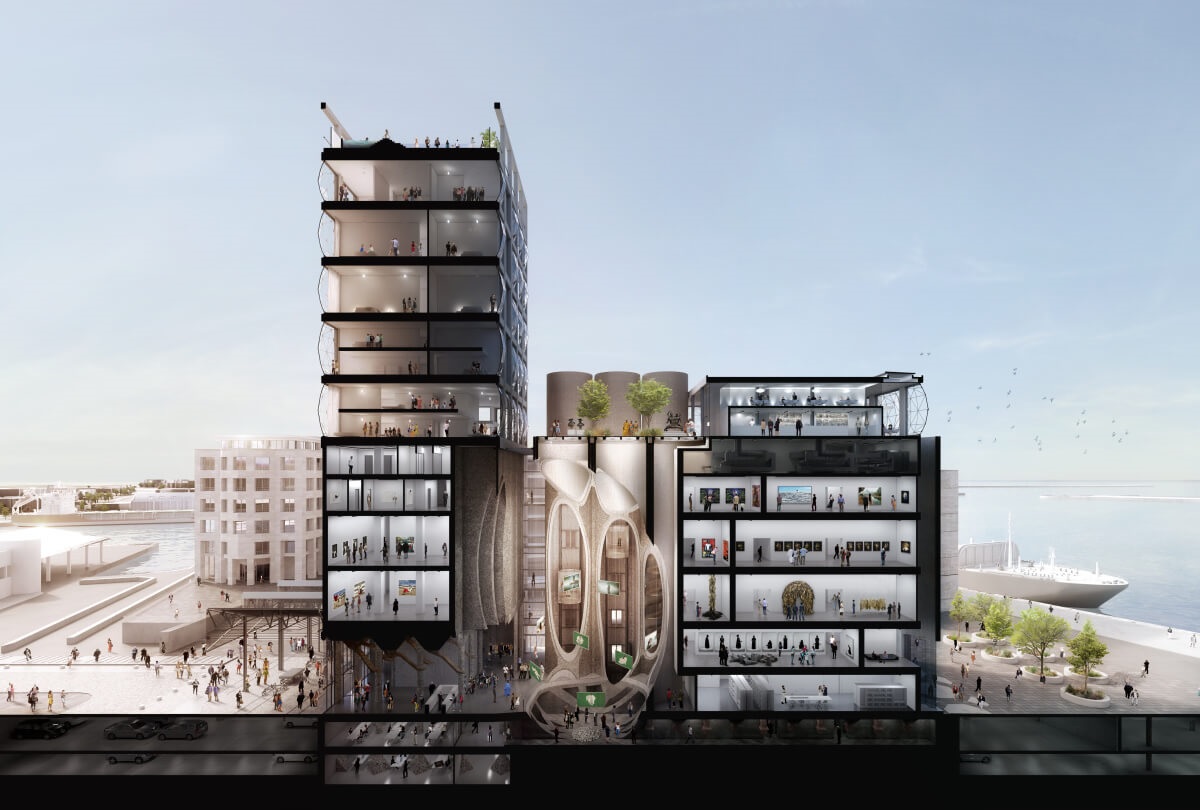 The Silo is an iconic building, with the potential to transform Cape Town's art scene under its feet. How do you plan to create an equally iconic hotel?
We're definitely going to carry the art up into the hotel – that's definitely featured from the museum, which will interest a lot of people. It's a very industrial building, and I'm going to put luxury into that industrial frame. I think it'll be interesting and I think it's completely different to any other hotel in Cape Town. It's very small, but strives for the best service and hopefully all our existing clients will visit us alongside a whole new lot of art lovers.
You always have a very personal hand in the interior design of your properties. What is your vision for The Silo?
I'm going to be true to the building and keep the building in its industrial form, and then I'm going to put all our colours and all my comfort into it. So I think it will end up being an interesting place to visit!
How far along is that process? Do you have a very rigid design scheme, or is it more of a collector's process?
Well our storeroom is packed! Now I'm starting to try and place it and go through each room with the colour schemes, so it's a bit of a mixture. Each room is different. I always try and buy something that I like when I see it, and store it, and I know one day I'll have the right place for it.
What is your favourite part of the hotel?
I think the windows are the biggest feature of the hotel. The windows are just floor-to-ceiling, with all this different faceted glass, so I think it's going to be unique and I'm sure that's my favourite. Obviously for the museum there's all the carved-out siloes, which are incredible. And of course the roof as well – we've got a glass swimming pool and a bar and restaurant. So I think that will be the place to be to see the whole of Cape Town. It's going to be for the guests all day, I think, and from 5/6 in the evening we'll invite others up to experience the sunset.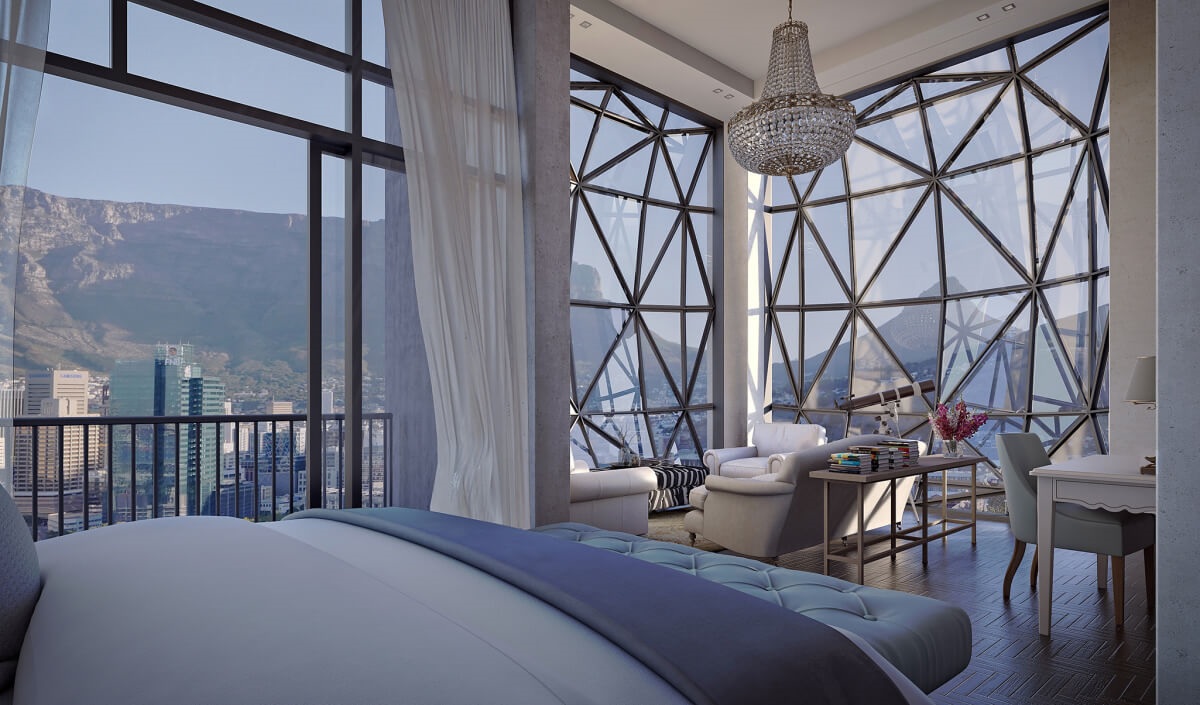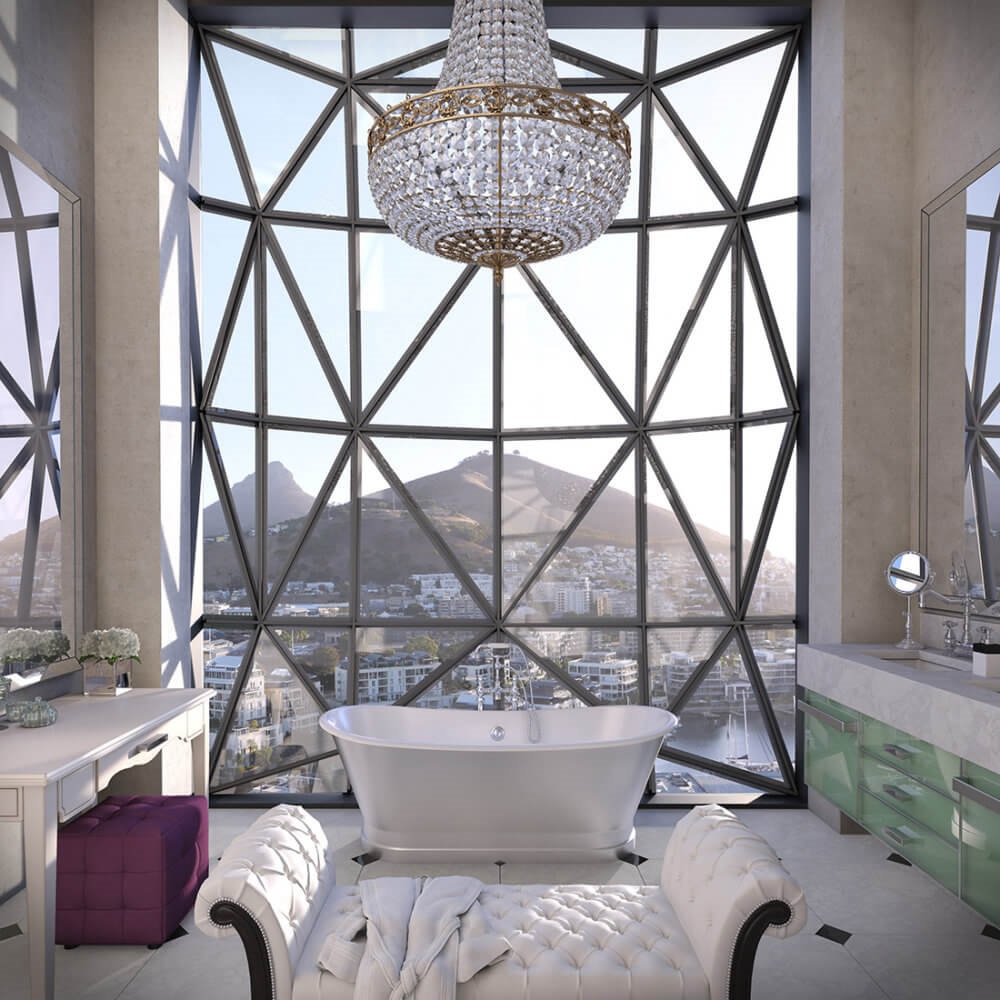 What ties The Silo to your other Royal Portfolio properties?
We definitely try and make all of our properties feel like a home, so it's much more personal than any big hotel. We'll definitely have the same ethos, and we're very strong with our purpose and values, so will carry that through with all our new staff. If you look at our staff, we've had all our GMs right from the beginning. Our staff become part of our family and they stay with us, and they grow up in our culture. So we'll start with our new GM and the culture months before we open. Everything is to do with the people. You can have an amazing place, but if you don't have the right people and the right attitude, an amazing place isn't anything.
We also have a circuit that takes all the different experiences into one. Each place fits where it is – the beach is a beach house, our gourmet place has lovely food and wine and olive oil/farm produce. So they each have their own individuality, but they are connected.
What problem do you think the luxury African travel industry needs to solve? 
Luxury travel in Southern Africa is so diverse, and not many countries can offer wilderness, sophistication, wonderful food and the attitude of the people, who love to serve. I think if people are nervous to come to Africa, we have to get them here – because they mostly leave so impressed. It's life-changing when they go to the bush, see the wild animals and witness the peace.
I'm sure you're busy with The Silo at the moment, but when that's complete, what's next?
After The Silo we're definitely looking at Mozambique for a true wilderness experience. It's complete wilderness, so you won't see anybody during your stay – it's vast, vast areas – and very interesting animals and growth. When I was a child it was only Gorongosa that existed, and it's very beautiful and diverse, so we're very excited about that. We've got some land marked out and we're just waiting for the game – the game was all shut out during the war – and really it's looking amazing, 30,000 waterbuck for instance. It is building up, so I think by next year we're going to assess the situation and see if they're ready for us. By June/July next year we will have been back there and had another look.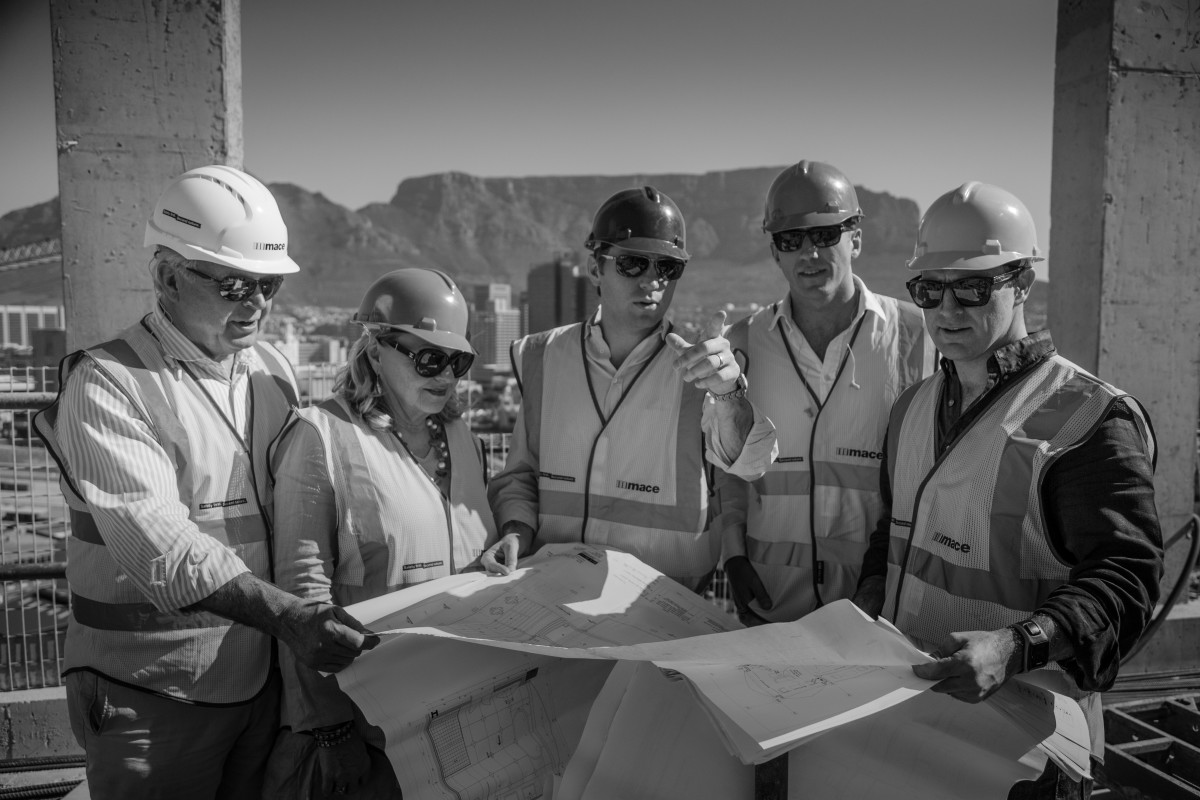 [Photos: We Are Africa / Royal Portfolio]