STARRY, STARRY NIGHT: 5 OF AFRICA'S BEST STAR BEDS
It's hard not to fall in love with the blood-orange glow of an African sunset; but at a handful of five-star lodges the real magic happens when the last light leaves the western sky. For while sundowners are a memorable part of any African safari, freelance travel and lifestyle writer Richard Holmes believes a night spent in one of these 'star beds' shows that the sky's the limit when it comes to romantic escapes and heavenly bodies.
---
LINKWASHA CAMP, ZIMBABWE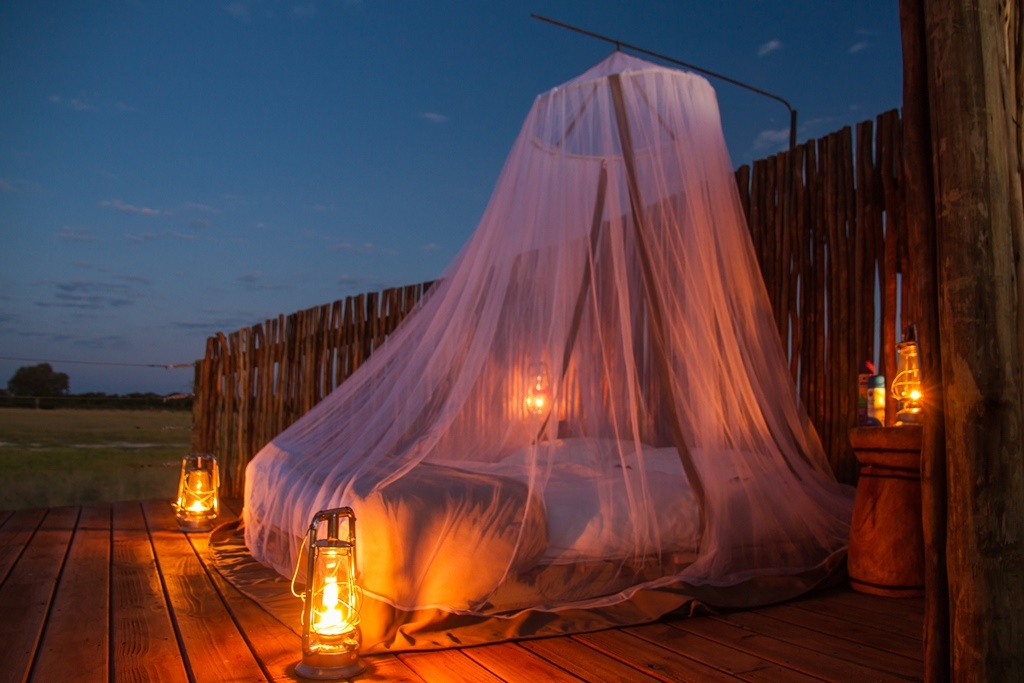 The latest addition to the galaxy of African star beds is the sleep-out at Linkwasha Camp in northern Zimbabwe's Hwange National Park. Positioned to enjoy spectacular views over the game-rich Scott's Pan, the Linkwasha star bed is built on a raised platform situated a short drive from the main camp. Billowing mosquito nets surround the bed to keep insects at bay, and simple toilet facilities are available on the platform.
---
LOISABA LODGE, KENYA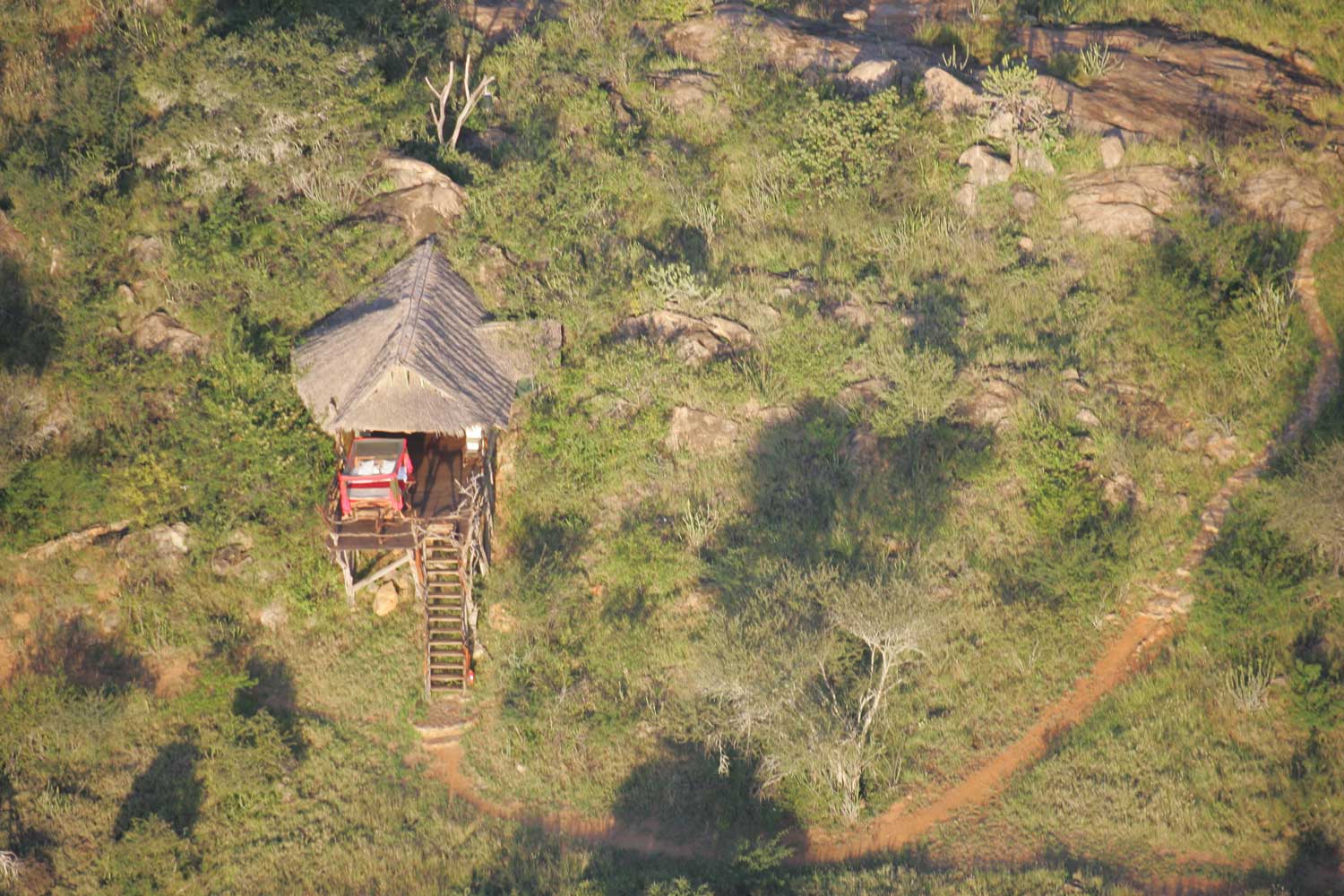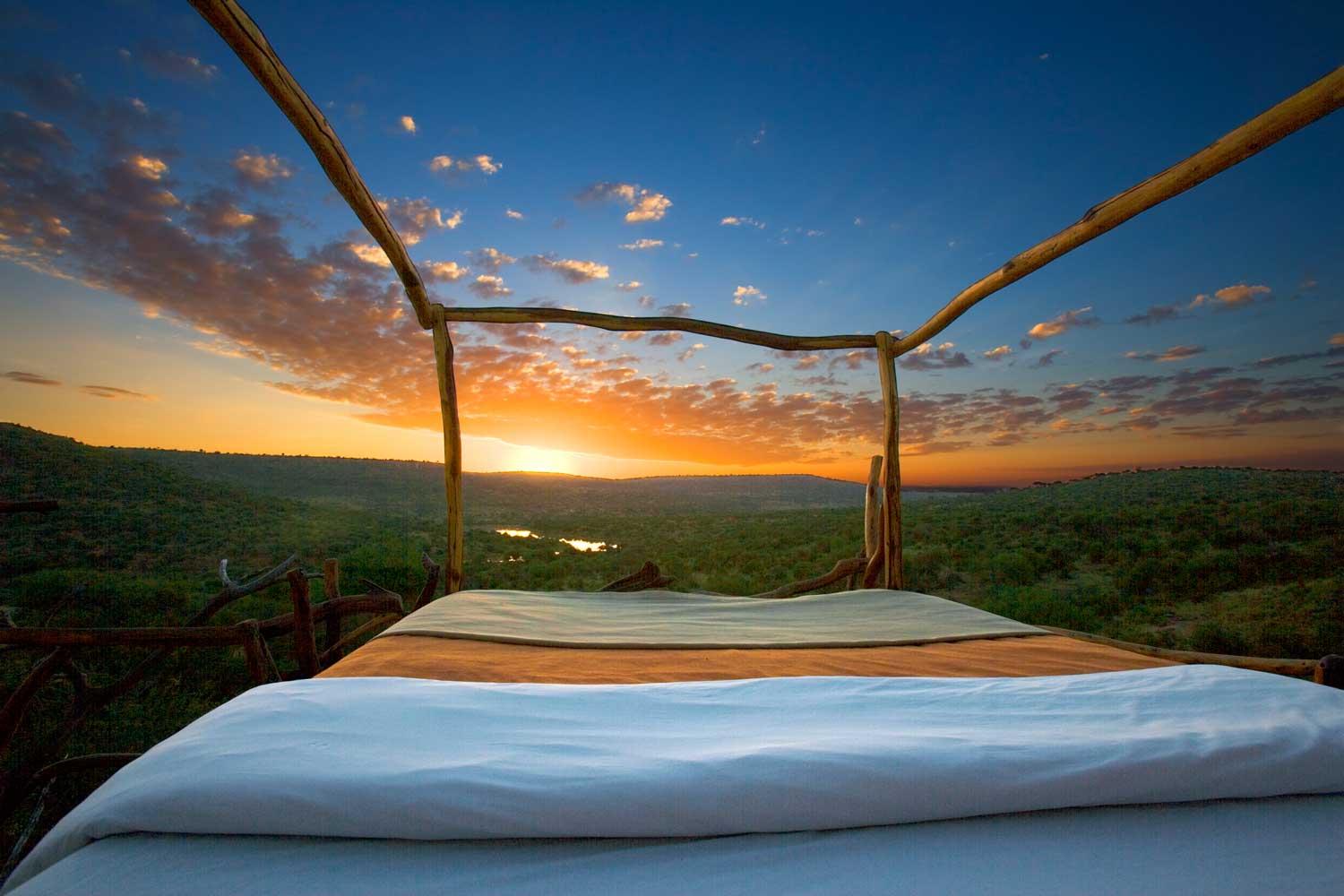 While many visitors to this part of central Kenya opt for the luxurious Loisaba Tented Camp, it's well worth ending off with a night or three under the stars at the Loisaba Star Beds. Hand-crafted from local timber, the idyllic four-poster beds are swathed in mosquito nets and local fabric, and come fitted with wheels to allow them to be moved from under thatch or out on to the open deck for a night under the stars. The memorable views across 24,000 hectares of private sanctuary are an added bonus.
---
TSWALU KALAHARI, SOUTH AFRICA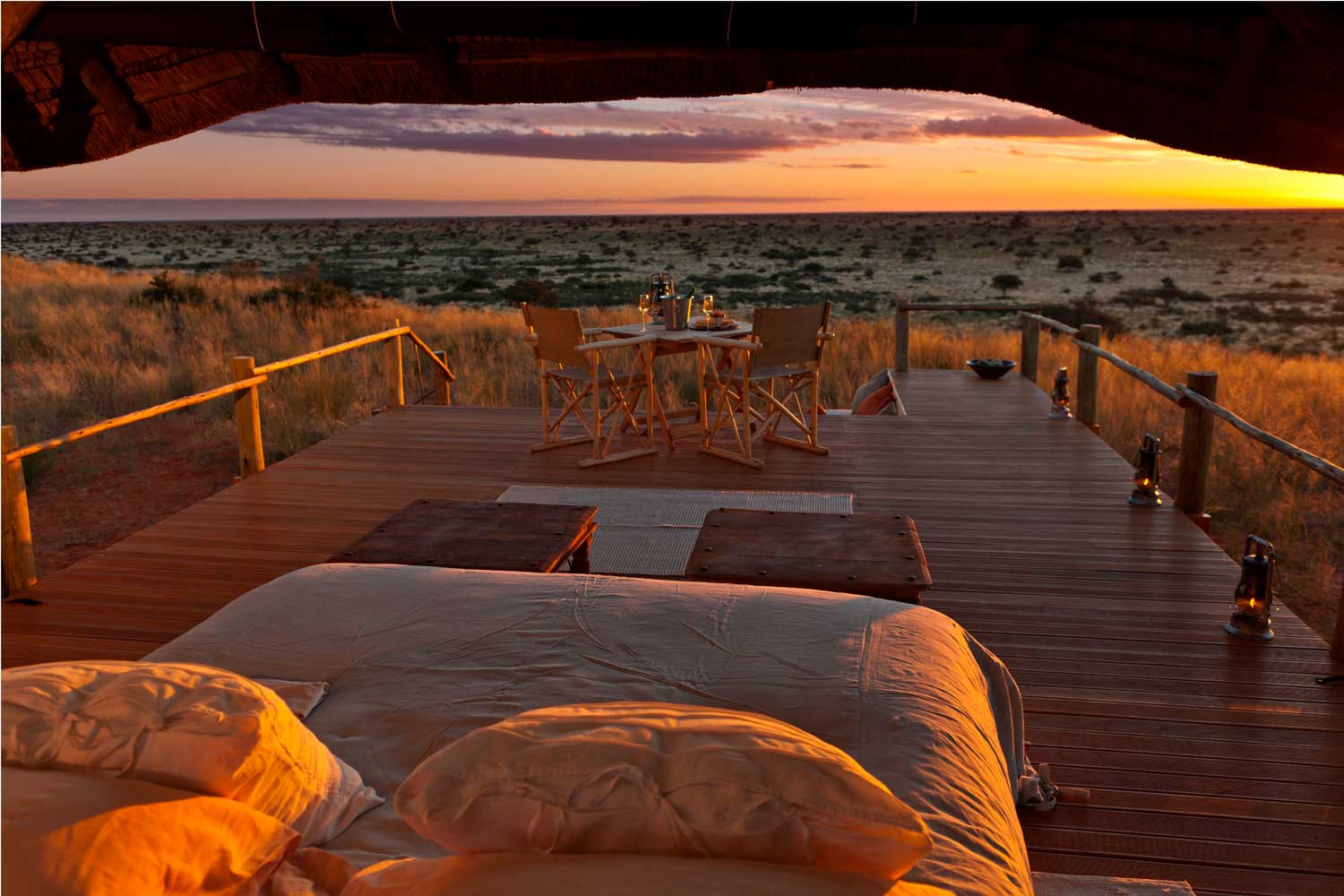 Despite stretching across a staggering 100,000 hectares, Tswalu Kalahari in South Africa's Northern Cape province keeps a low profile: all the better for ensuring you get a booking for The Malori sleep-out. Meaning 'The Dreamer' in the local Tswana language, The Malori ups the ante for sleep-out decks in Africa, with a hefty dose of five-star luxury adding to the unique experience of sleeping beneath African skies. Look forward to a king-size bed dressed in Egyptian cotton, a rustic-luxury outdoor bathroom a few steps away, and a sumptuous a la carte dinner served on the deck before lights out.
---
LITTLE KULALA, NAMIBIA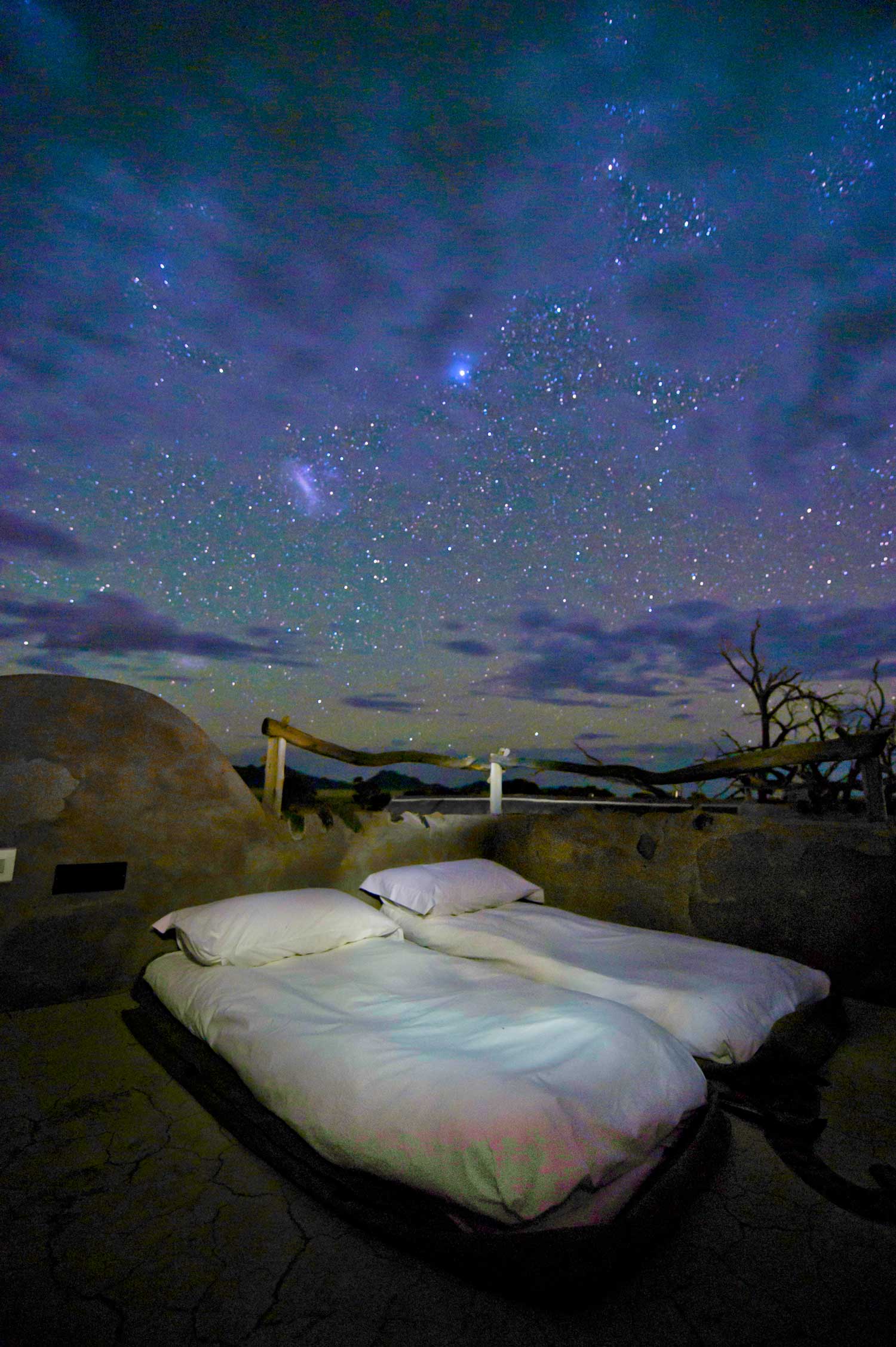 Few countries do starry nights as well as Namibia, where a dearth of light pollution and humidity make for crystal-clear stargazing. Little Kulala is an excellent base for exploring the towering dunes of nearby Sossusvlei, but its 11 stylish 'kulalas' are also home to a secret; the rooftop skybeds. Simply decked out in white linen and hurricane lamps, the skybeds offer unbeatable stargazing on a moonless night. And, with no mosquitoes to worry about, there's no pesky net in between you and the Milky Way.
---
CHALKLEY TREEHOUSE, SOUTH AFRICA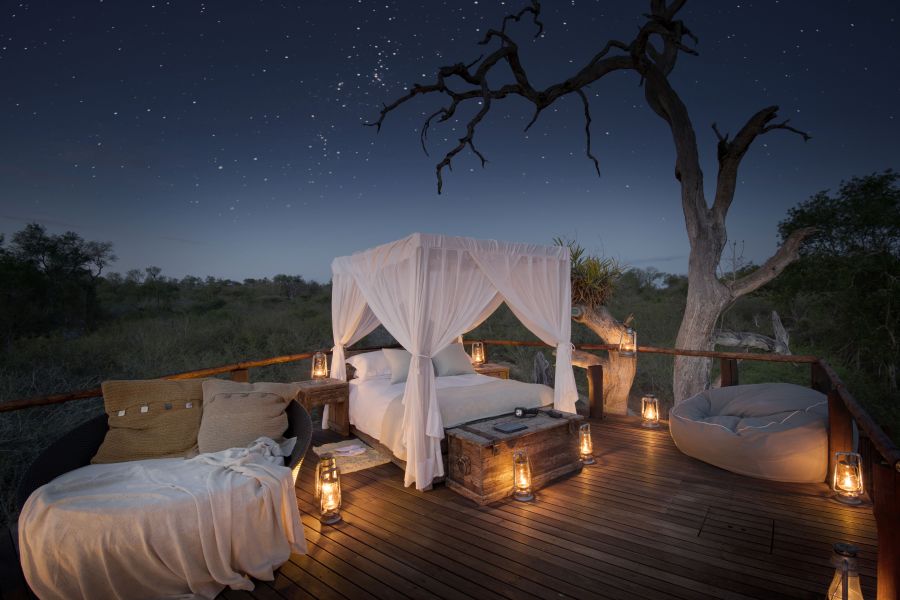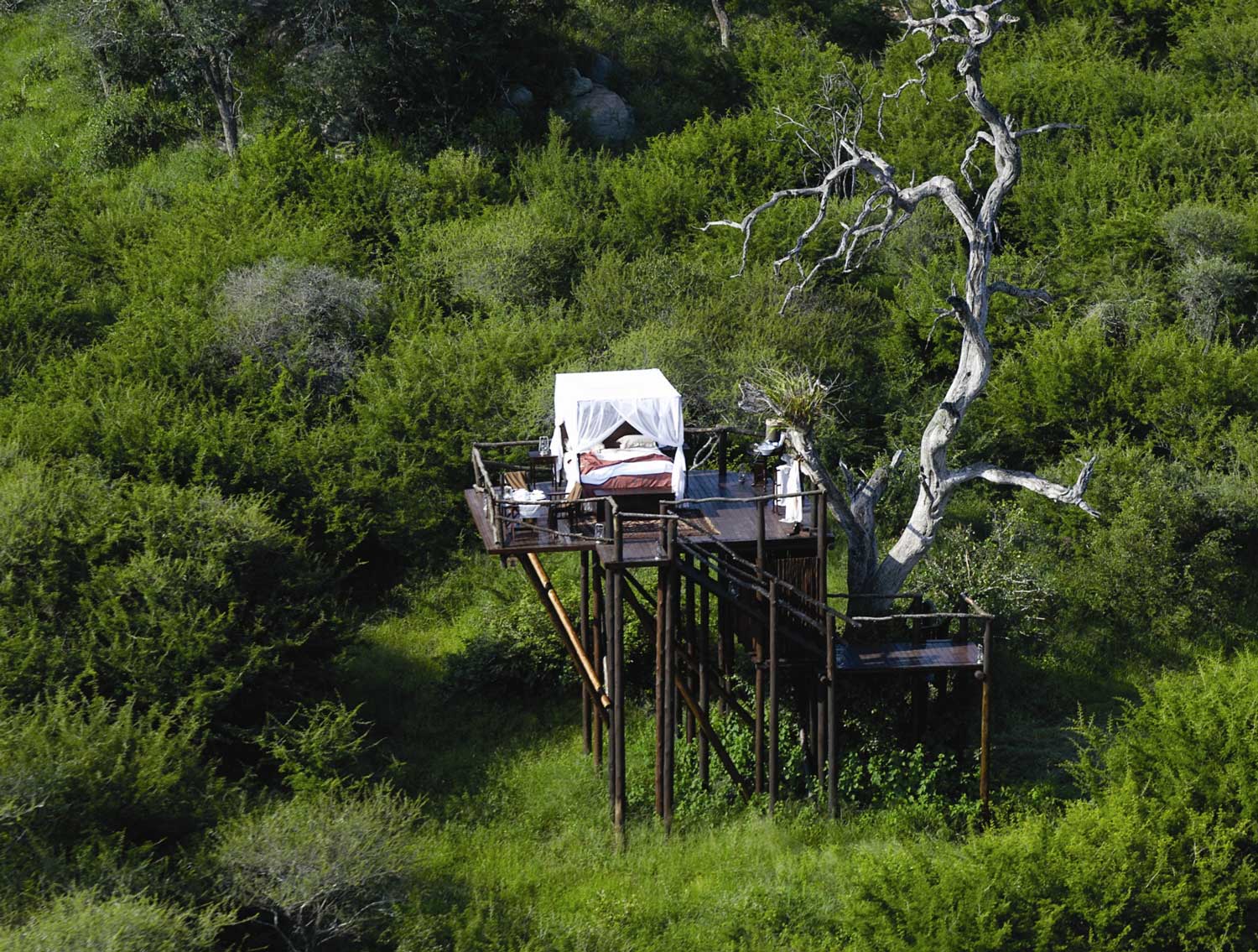 Built around a towering Leadwood tree in the wilderness of the Sabi Sand Game Reserve, the open-air platform of Chalkley Treehouse offers perfect privacy for star-struck romantics. Guests are driven to the tree house in time for sunset, where a sumptuous picnic-style dinner is enjoyed on the expansive treetop deck before a night in a four-poster-bed beneath the stars. At dawn, guests are collected for the morning drive and a stellar bush breakfast in the reserve.